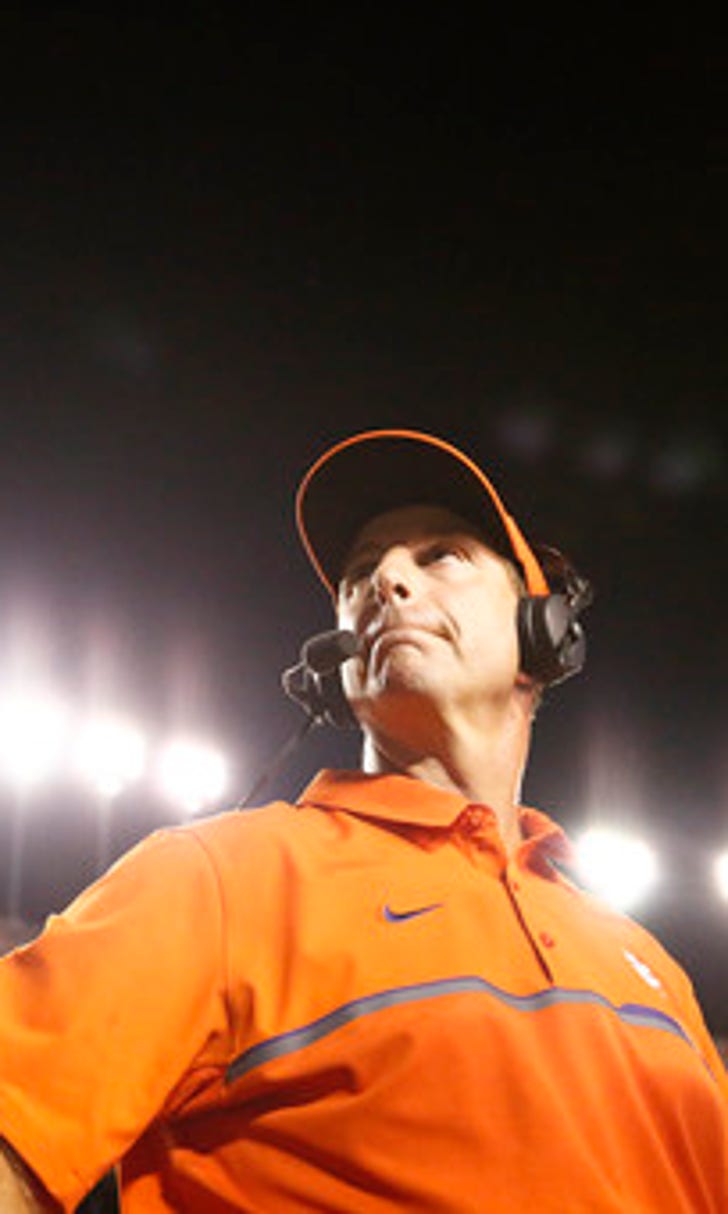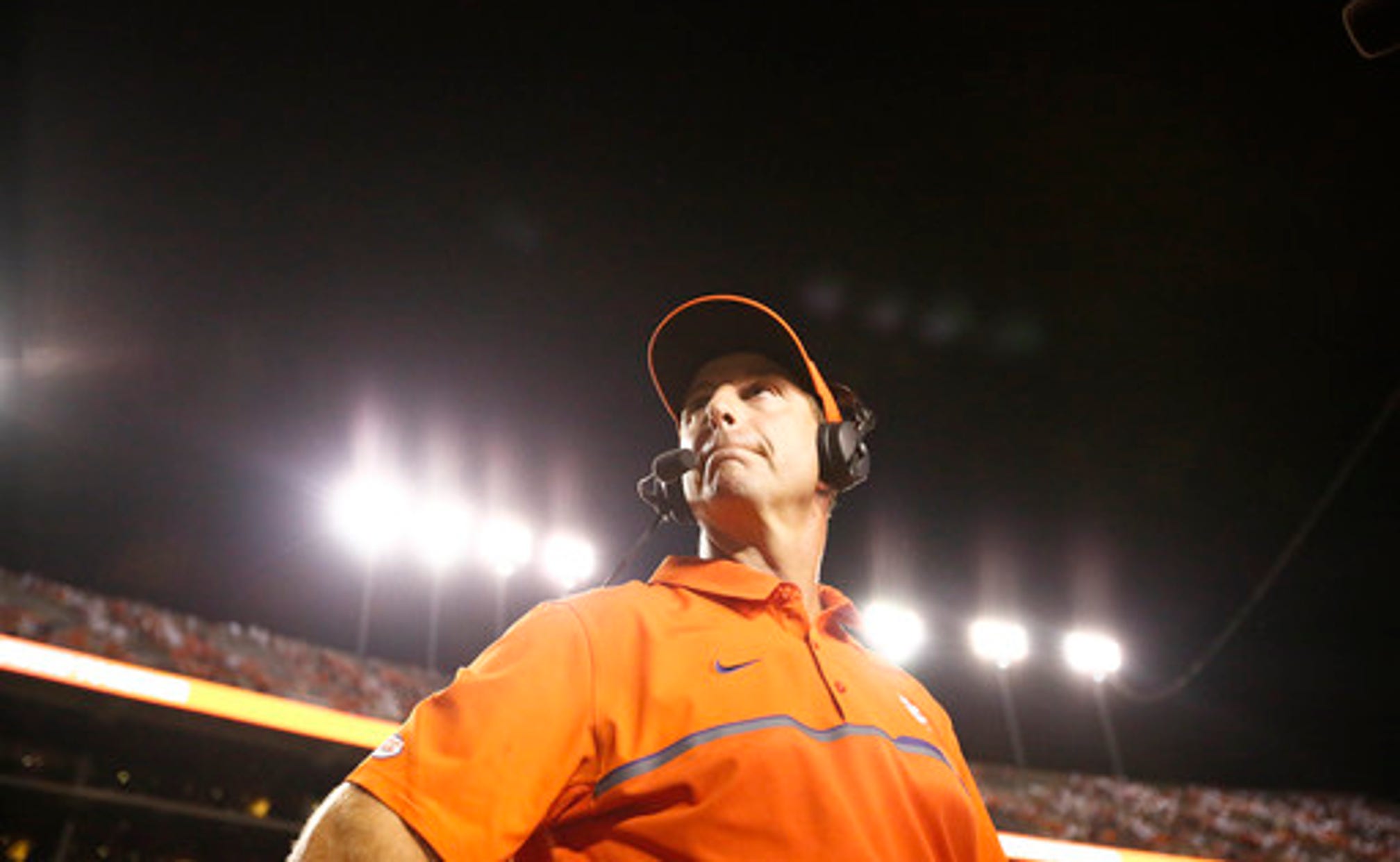 Young defenders having to grow up fast for No. 2 Clemson
BY foxsports • September 8, 2016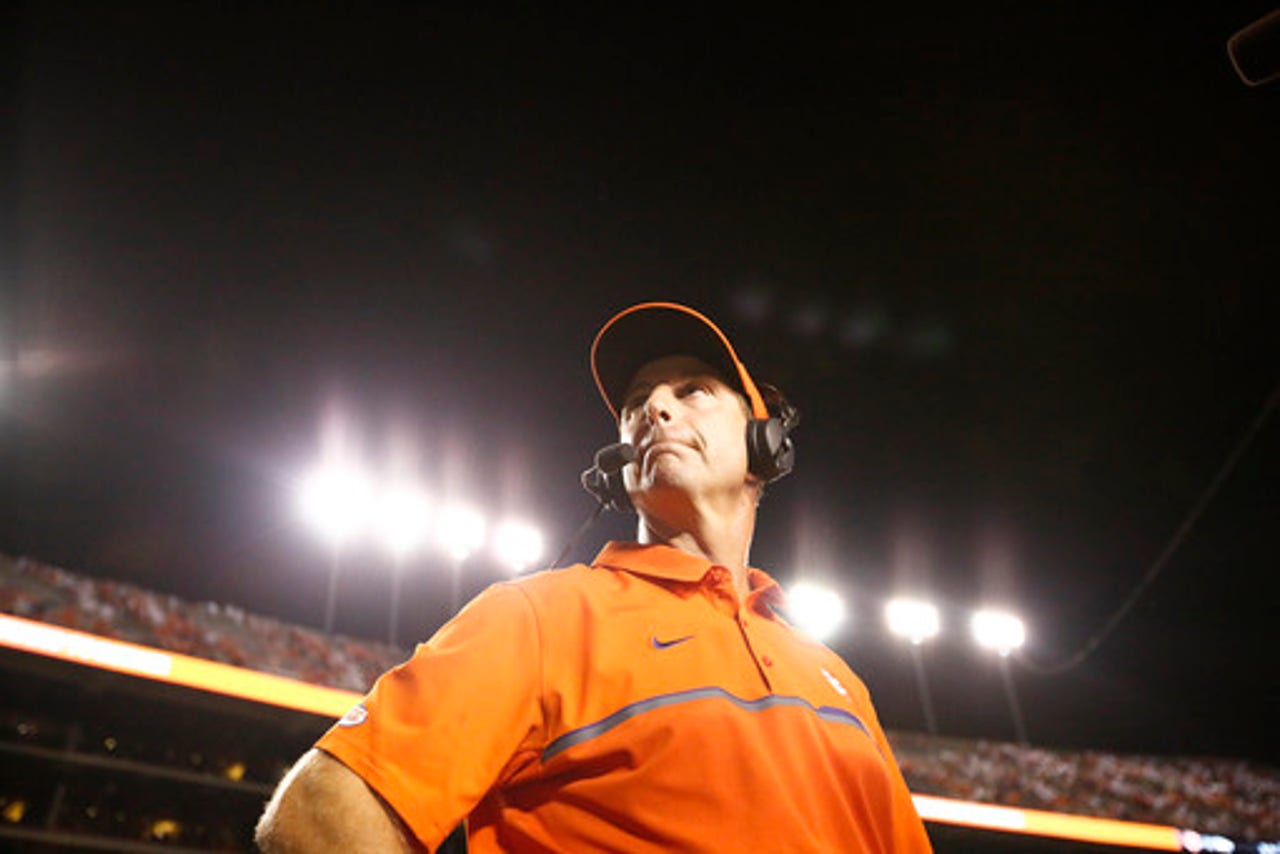 CLEMSON, S.C. (AP) So far, so good - and Clemson's young defenders have been better than expected.
That's the word on the Tigers' young defenders after one game. They were among the team's major questions marks entering the season, but showed against Auburn they may just turn out as worthy successors to the some of the Tigers' recently highly touted defenses.
No. 2 Clemson (1-0) held Auburn to 262 yards, including just 87 on the ground with new faces like Clelin Ferrell, Dexter Lawrence and Kendall Joseph in the lineup.
''As a group, we were definitely nervous,'' said Ferrell, who made three tackles in his starting debut at defensive end. ''Hey, we've been working for this moment and now it's finally here. So it was like, it's time to put on a show.''
Clemson will try and keep the show going Saturday at home against Troy (1-0).
Lawrence, the country's No. 2 high school prospect last year from Wake Forest, North Carolina, had a sack among his seven tackles in his first college game. Middle linebacker Joseph, who took over for last year's leading tackler B.J. Goodson, led Clemson with 10 stops, including three behind the line of scrimmage, at Auburn.
It was not supposed to come together so quickly for Clemson. The defense figured to be a work in progress with eight starters (five of them drafted by the NFL after leaving school early) to replace from last year's run to the national championship game.
Then again, with an offense led by Heisman Trophy candidate quarterback Deshaun Watson and featuring an assortment of talented skill players, there was a sense that Clemson didn't need much defense anyway.
Against Auburn, it was the new-look, fresh-faced defense that saved the Tigers. Another new starter, safety Jadar Johnson, knocked down two Hail Mary tries into the end zone to preserve the win.
''We're really just doing our job, holding down our side of the ball,'' Joseph said. ''Supporting our offense and getting a win.''
Lawrence, at 6-foot-5, 340 pounds, is the biggest new piece of the puzzle and picked up Clemson's first sack of the season soon after getting in.
''I knew I was a big strong guy and I could move,'' he said. ''I felt like I could make an impact for the team.''
Ferrell said they all understand the shoes they've got to fill.
Three of Clemson's last four starting defensive ends in Vic Beasley, Shaq Lawson and Kevin Dodd are in the NFL. The Tigers were No. 1 in the country in 2014 in fewest yards allowed and were 10th overall in last year's run to the national championship game. Lawson and Dodd were 1-2 nationally in tackles for loss.
''Coming into the season, even before camp started, we had a really big chip on our shoulders,'' Ferrell said. ''We know, yeah we lost a lot of guys. But it's college football so it's next man up.''
Brent Venables , Clemson defensive coordinator, acknowledged he was hard on the group in camp, prepping them as fast as he could to speed development. And he was happy with the results in game one.
''I'm just really pleased with the effort and the overall execution,'' Venables said. ''For a lot of guys, that was their first start. They really played disciplined and that's just not normal.''
Ferrell is a rangy, 6-5, 255-pounder in the mold past Clemson standouts at the position like the late Gaines Adams and Dodd. He redshirted last season, saying it was difficult at times to be on the sidelines during one of Clemson's most successful seasons.
Ferrell said the showing at Auburn is a strong, early statement that there will be no defensive drop off at Clemson.
''We want to be known as those guys who are not afraid of our chances and make the best of our opportunity,'' Ferrell said. ''We want to be known as a great defense this upcoming year.''
---
AP College Football website: www.collegefootball.ap.org .
---