Notre Dame Fighting Irish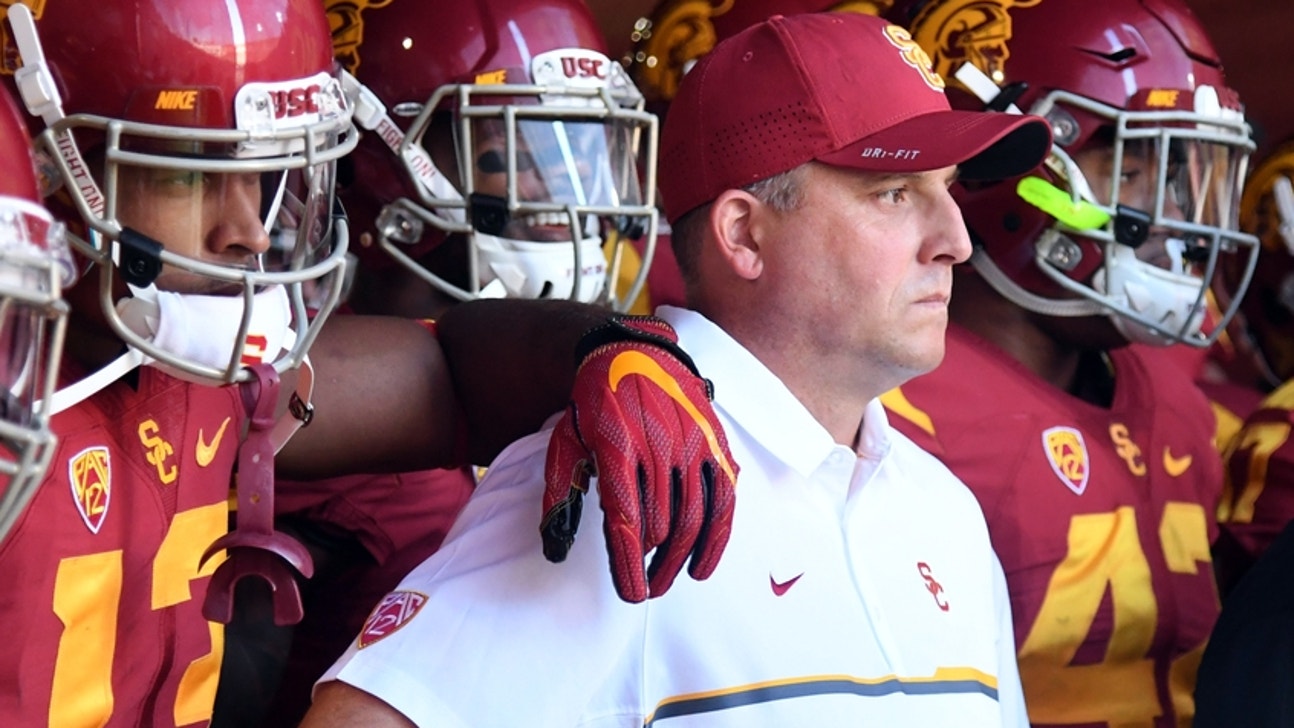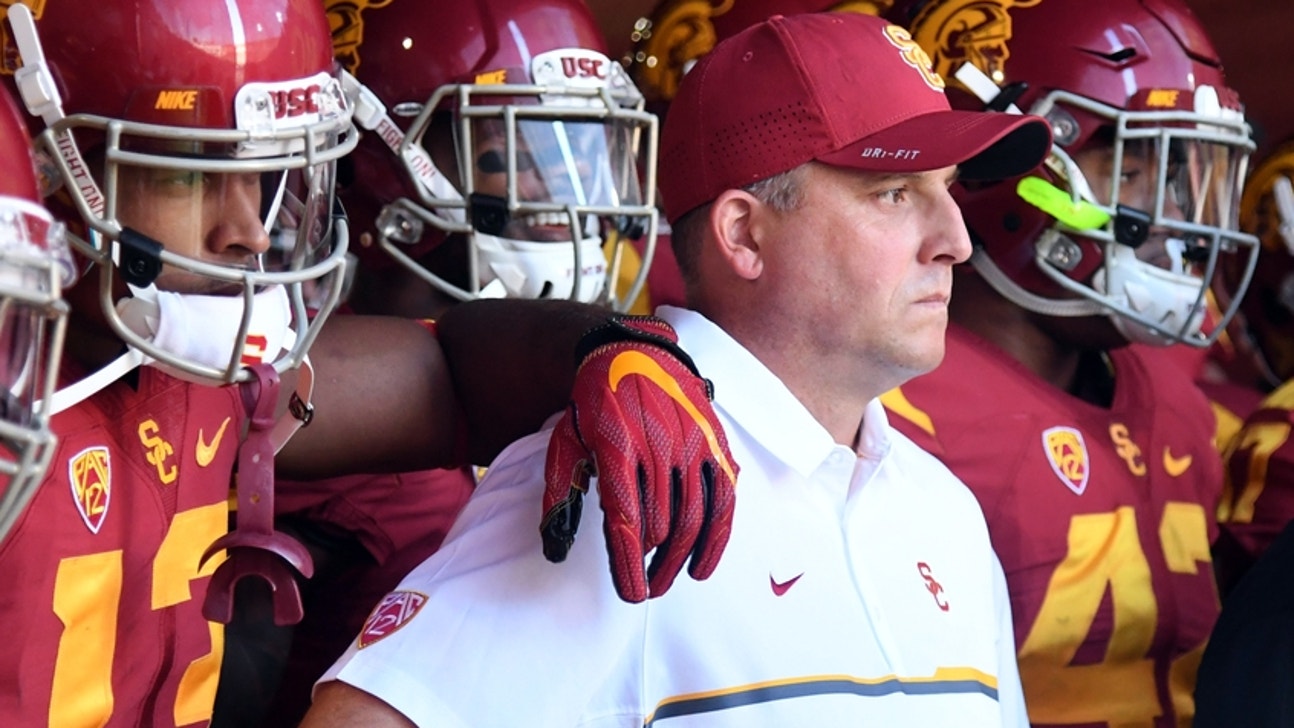 Notre Dame Fighting Irish
Why the Rose Bowl Doesn't Mean USC Football is Back Just Yet
Updated
Mar. 4, 2020 1:08 p.m. ET

Fansided, Michael Castillo/FanSided via Reign of Troy
With eight-straight wins and a Top 10 ranking leading to Rose Bowl berth, all is right in the USC football world. But there's still work left to do.
You've seen the proclamations. USC is back! The Trojans are relevant again! The 2016 season is like Pete Carroll's 2002!
Relax. Pump the brakes.
Yes, USC is playing their best football in years. And yes, with young players like redshirt freshman quarterback Sam Darnold, there's every reason to believe the program has a foundation to be a national contender for years to come.
But with a history as heralded as Troy's, going to or winning a Rose Bowl isn't being back. That's an expectation. They've won it 24 times.
Back has a connotation of prolonged reign. It's year-in and year-out contender status to form an era defined by its own norms and heightened expectations.
Like a dynasty, it takes time and repeated results. Not just eight or nine-straight wins in a singular season.
Case in point, USC's been here before and weren't back.
After a late-season rally in 1995 which included a conference-deciding result at Washington, USC made the Rose Bowl for the first time in six years, after appearing in three-straight Granddaddies.
MORE ROSE BOWL: Trojans Are Back Where They Belong in the Rose Bowl
The opponent? No. 3 Northwestern, a one-loss Big Ten team just outside of the national championship picture due to a two-point loss in Week 2 to Miami (Ohio).
Twelve Keyshawn Johnson catches later, USC had a 41-32 upset victory in Pasadena to justify Mike Garrett's re-hiring of John Robinson.
All signs pointed to the Trojans reasserting themselves as the perennial class of the Pac-10. Quarterback Brad Otton was returning for the 1996 season, along with a talented crop of incoming freshmen like linebacker Chris Claiborne and wide receiver R. Jay Soward.
But it never happened. The Rose Bowl momentum meant nothing.
USC lost 22 games over the next four seasons, including two immediate years without bowl games to force Garrett's hand into firing Robinson with a voicemail message in 1997.
Now fast forward back to 2016.
Nov 12, 2016; Seattle, WA, USA; USC Trojans defensive end Porter Gustin (45) celebrates after sacking Washington Huskies quarterback Jake Browning (3) during the fourth quarter at Husky Stadium. Mandatory Credit: Joe Nicholson-USA TODAY Sports
Following an eight-game winning streak highlighted by a dominant win at playoff-bound Washington, USC earned their first Rose Bowl berth in eight years, after they had previously gone to four-straight.
This time they'll face No. 5 Penn State, also a one-loss Big Ten team just outside of the national championship picture, but by way of a three-point loss in Week 2 to Pitt.
Add in a dominant receiver like JuJu Smith-Schuster and an in-family hire like Clay Helton, and it's déjà vu.
But this group of Trojans has to make sure the story ends differently.
TRENDING: 30 Biggest USC Wins of the 21st Century
For offensive lineman Zach Banner, it's about creating waves, with 2016 being the first.
"If we're able to win out, there's a type of momentum that carries on into the offseason," he said in November, the week after beating Washington. "That's how you start dynasties. That's how you start football programs."
USC is still in that starting phase, putting together a strong foundation for the future. But it's not here yet. The Trojans aren't back.
More from Reign of Troy
"When these young guys become older guys, and then we start these waves, and then you have [third-teamers] who play as good as [first-teamers], and you have [fourth-teamers] that play as good as [first-teamers], and then you have a deep roster," Banner said. "Then you can start talking about being a playoff team."
He's right. A first wave can't exist without a second. And when you're putting together a prolonged run of contention to prove USC is back, it's all a massive game of Jenga.
The clout from beating Washington would've been undone with a loss to UCLA or Notre Dame. The buzz from USC's eight-game winning streak could be moot with a poor showing in the Rose Bowl.
But more importantly, the program-wide value of playing in Pasadena again will be defined by how the Trojans move forward, win or lose on January 2nd.
MUST READ: Early Rose Bowl Preview, USC vs. Penn State
Prove this is 2002 all over again, the first of seven-straight major bowl appearances. Make it count and make sure Clay Helton goes down in the pantheon of great USC coaches.
Otherwise, the Trojans are just playing in a Rose Bowl like they should periodically do. As expected, just like Ted Tollner and John Robinson Part II did.
---
---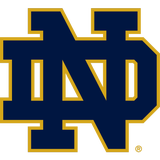 Get more from Notre Dame Fighting Irish
Follow your favorites to get information about games, news and more
---