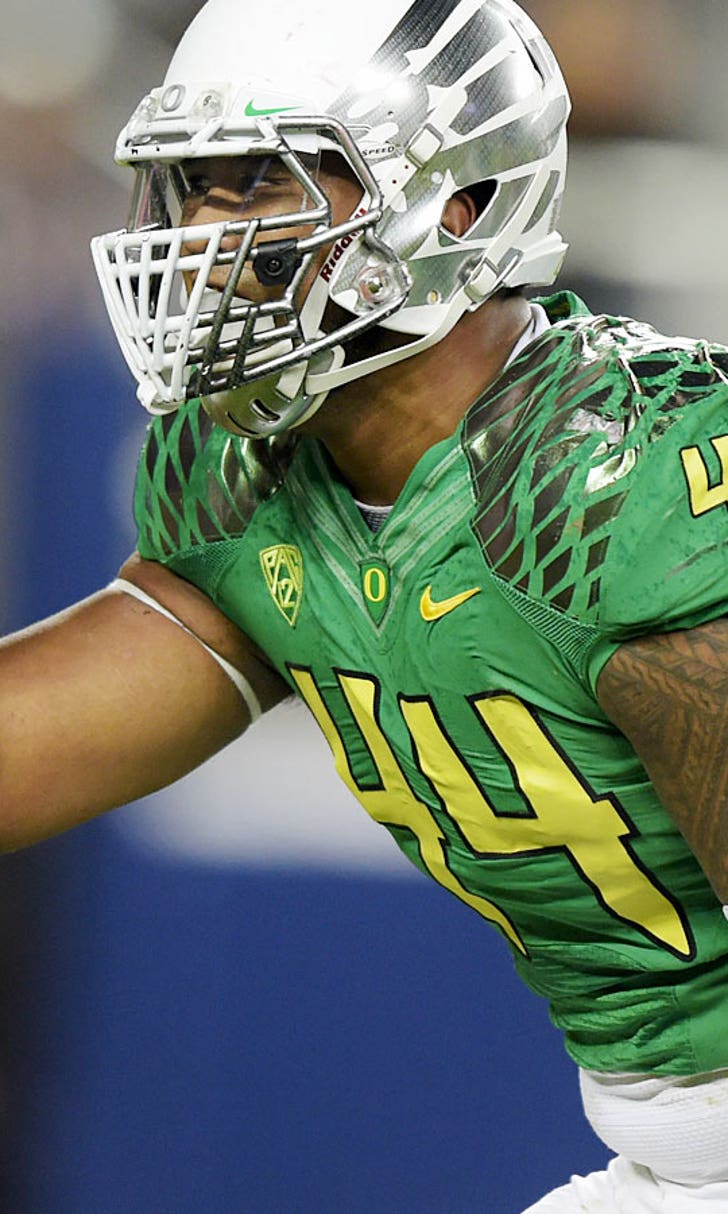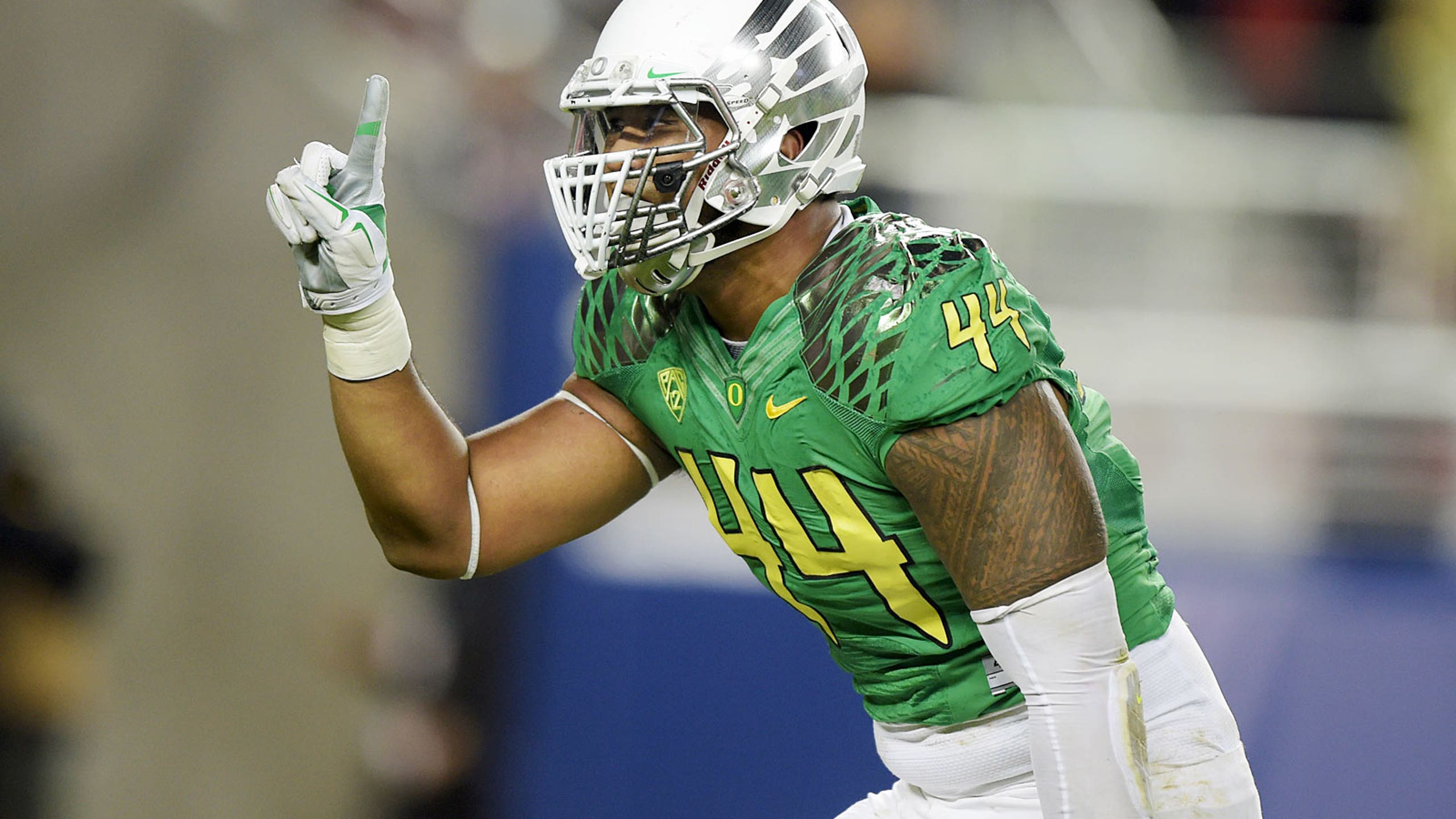 Why Oregon can win the playoff: Deep, fast and talented as ever
BY Bruce Feldman • August 19, 2015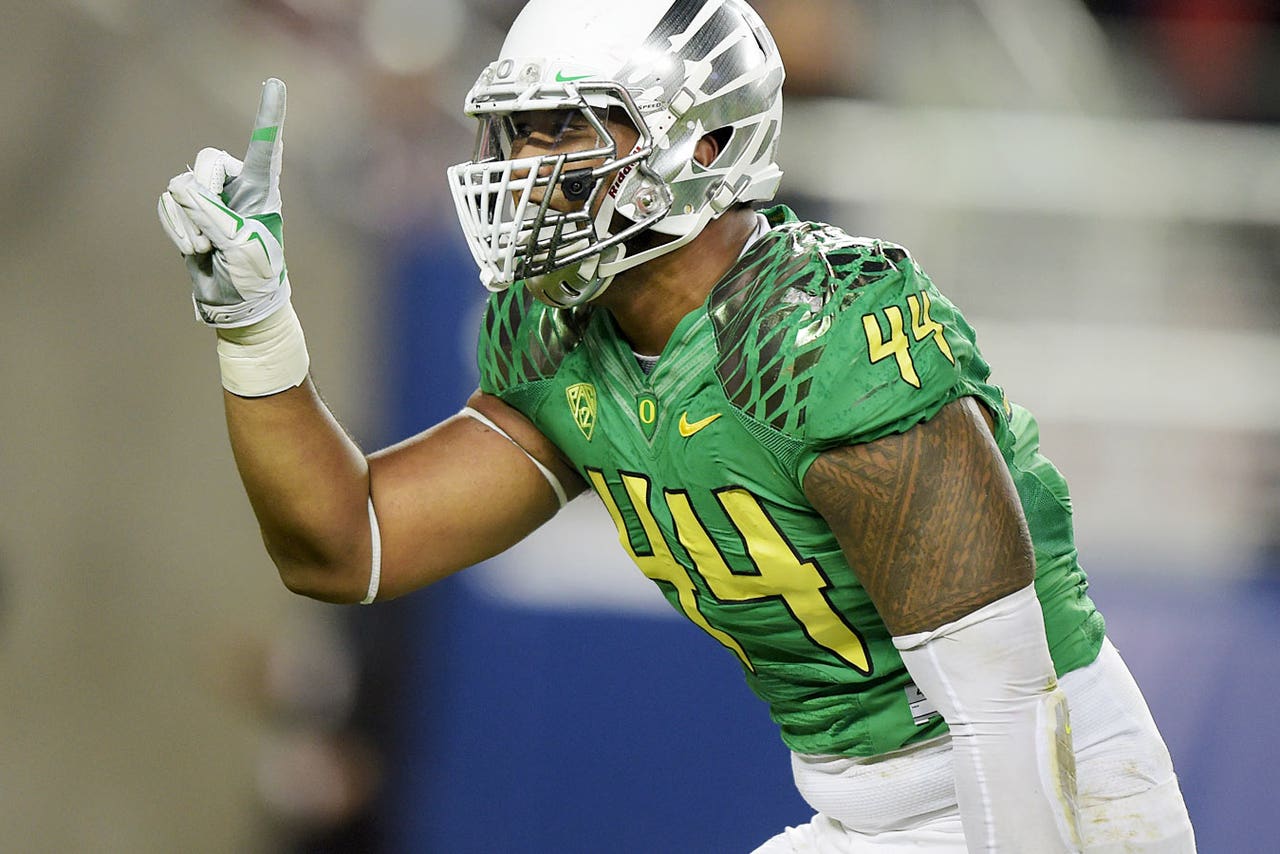 EDITOR'S NOTE: FOX Sports college football columnists Stewart Mandel and Bruce Feldman think a handful of teams have a legitimate shot at hoisting the College Football Playoff trophy this season. This week, they'll make a case for each of those squads.
OREGON DUCKS
1. What we like: Marcus Mariota, last year's Heisman winner, goes down as one of the greatest players in college football history. He was a superb fit for the Ducks' wide-open, up-tempo attack. Vernon Adams, the former FCS star who just got eligible at Oregon, doesn't have much time to grasp the Ducks' system or hone his timing with the offense, but I still feel like he's a good enough passer and slippery enough runner to shine in this scheme. Maybe this is a case of Tennessee winning a national title right after Peyton Manning moves on to the NFL. 
Better still, the Ducks will surround Adams -- or understudy Jeff Lockie -- with even more skill talent than Mariota had last year. Royce Freeman is no longer a freshman, and he should prove to be one of the best RBs in college football. The guy who would've been the Ducks' top wideout last year, Bralon Addison (who missed all of 2014) returns, and he should lead a deep, fast, talented WR group.
DeForest Buckner is back to spark the D-line, and folks around the UO program are gushing about huge freshman DL Canton Kaumatule. The Ducks' front seven, with four seniors at linebacker, should be very stout, better than the group they had that made it to the title game.
2. What concerns us: The Ducks' schedule doesn't set up that well for a playoff run. Adams' late start could be a big factor considering Oregon has a big test in Week 2 at Michigan State.
Then, there is the tricky double of playing at Stanford, the most physical team in the conference, followed by a game with USC, perhaps the most talented team in the conference. And both of those teams are coming off a game against Colorado. Oregon lost in Palo Alto the last time it played Stanford there.
3. What would the committee think? Mark Helfrich's team should get credit for scheduling a legit heavyweight in its non-conference (Michigan State). And the fact that the game is on the road is a big deal. Win that one and I think the Ducks can probably afford one Pac-12 stumble and still have a good shot to make the playoff -- assuming, of course, that stumble doesn't come in the Pac-12 title game.
---
---