Why it's time to give the Wisconsin Badgers the respect they deserve
BY foxsports • September 29, 2016
One of the major fundamental issues with covering college football is that it's impossible to take anything that happens in the sport in a vacuum. Everything -- from wins, to losses, to injuries, you name it -- always has to have some broader meaning. It has to be examined in the big-picture scope of the season. 
Simply winning a game isn't good enough; following the win, we've got to talk about what it means for the playoff discussion or bowl eligibility. Same with a loss. It's never just about the loss; instead, it's what it means for our coach's hot seat status? Or is it an indictment of the quarterback? Should he be removed?
It's just the way college football fans are wired. And it's often a shame that we simply can't appreciate a team for who it is, and what it has accomplished. Through four games of this season, there may be no better example of that than the Wisconsin Badgers.
Entering Saturday's matchup with Michigan, the Badgers are 4-0, ranked No. 8 in the country and have the best pair of wins in the country. Yet whenever Wisconsin is discussed in the broader scope of the season, it's also with a 'yeah, but' kind of attitude. No one takes the time to consider what the Badgers have done so far, only what remains ahead. And what's ahead are back-to-back games against the Wolverines and Buckeyes. That's followed by games against Iowa and Nebraska.
Will Wisconsin win those games? No one knows. But it's time to take a step back from what is ahead, and appreciate what the Badgers have done. Entering Week 5, Wisconsin is the most underappreciated team in college football. And it's time we start giving the Badgers the respect they deserve.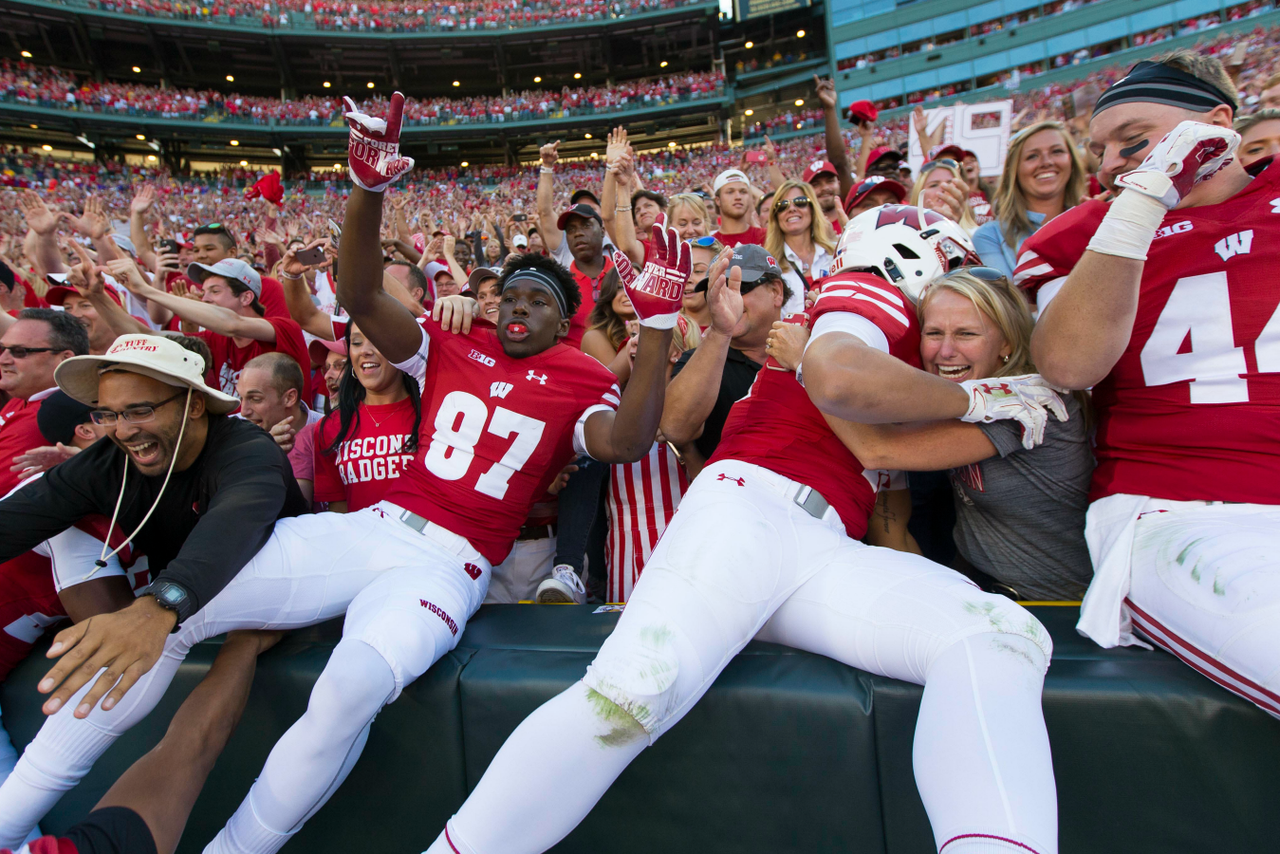 For those who haven't followed the Badgers closely this year, here's what you need to know: They have wins over LSU and Michigan State, which were ranked fifth and eighth, respectively, when the Badgers played them. Even though LSU has plunged since then, it doesn't change the fact that Wisconsin is the only team in college football with two wins over Top 10 teams. It's been nearly two decades since a Big Ten team beat two Top 10 clubs this early in the season.
More than just the wins though, is how Wisconsin has done it. No one has overcome more to get off to such an impressive early start this season.
Here is what the Badgers have dealt with since the end of last season: They lost coordinator Dave Aranda to LSU, just a few weeks after finishing 2015 with the No. 1-ranked defense in college football. They lost one of their best offensive linemen to a career-ending injury just a few days before the start of this season. Their best skill position player (Corey Clement) was coming off major surgery that limited him to just four games last year. The Badgers were forced to play a first-time starter (Bart Houston) at quarterback against LSU. To make matters worse, they had to start a freshman (Alex Hornibrook) at quarterback against Michigan State.
Yet here they are at 4-0. Even more impressive is that they didn't just beat two Top 10 teams, they dominated. They left little doubt who the best team on the field was.
The Badgers outgained the Tigers by nearly 100 yards and controlled the time of possession (36 minutes to 23). Heck, LSU's only two scores came on an interception return for a touchdown and after a Wisconsin fumble gave LSU a short field. Had the Badgers taken a bit better care of the ball, they not only would have beaten LSU, but it wouldn't have even been close. Against Michigan State it was much the same, with the Wisconsin forcing four turnovers in one of Mark Dantonio's worst losses in East Lansing.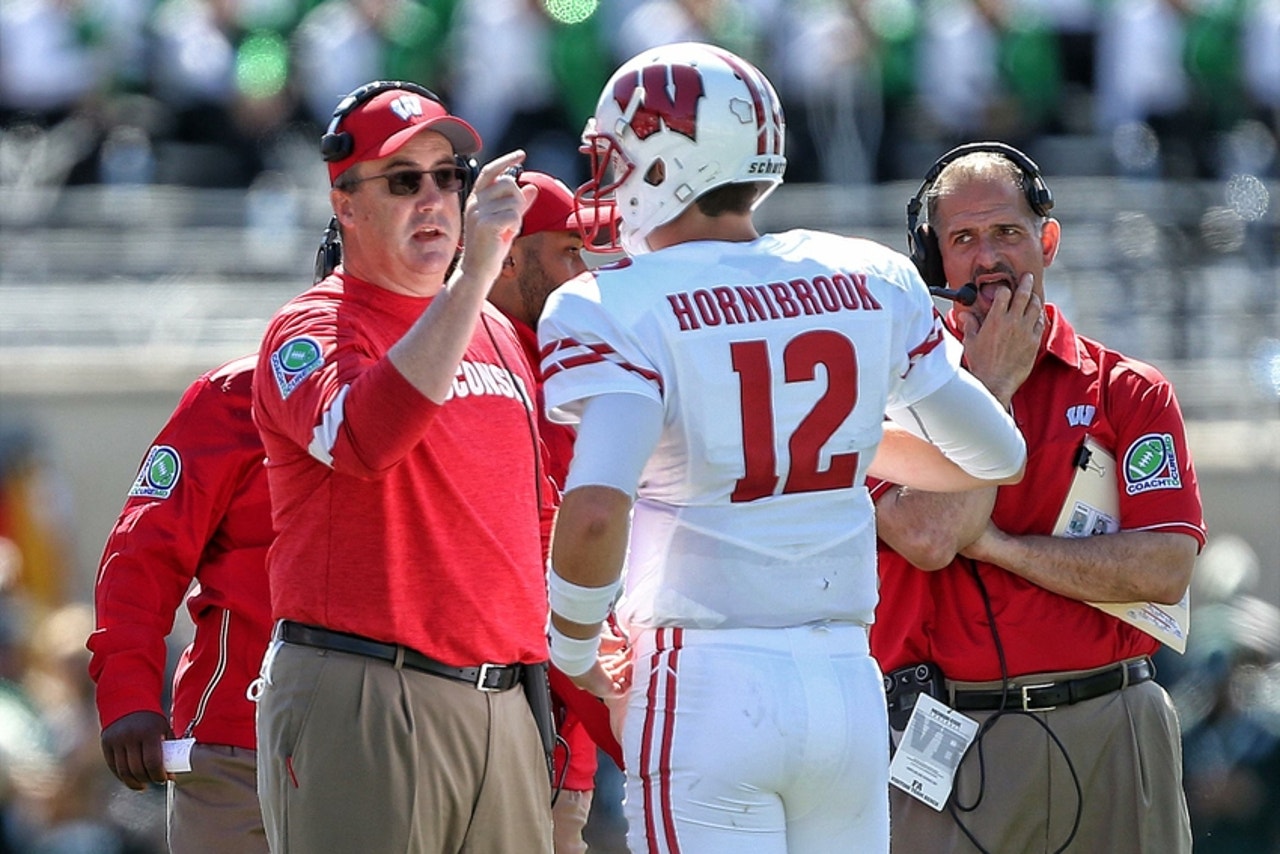 After the win over the Spartans, however, none of the focus was on Wisconsin's win. Instead, it was on what's next. Sure, a victory over Michigan State was nice, but what does it mean with Michigan and Ohio State ahead? Who cares that the Badgers already have knocked off two Top 10 teams when everyone can jump to the conclusion that they're doomed against Michigan and Ohio State in the next two weeks.
Maybe Wisconsin is doomed, maybe not. At this point, that's not what matters. What matters is that Wisconsin has been one of college football's best teams, and certainly its most surprising.
And also the most underappreciated.
Let's hope that if the Badgers beat Michigan on Saturday we can enjoy the win a little bit. 
---