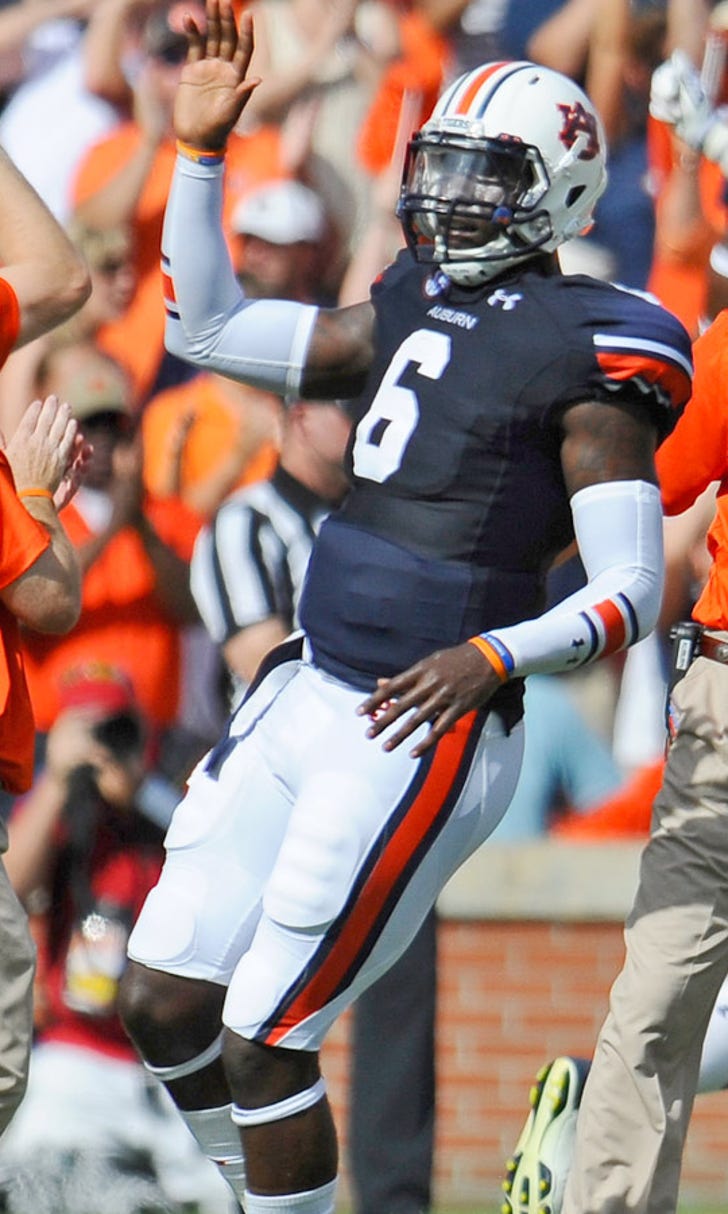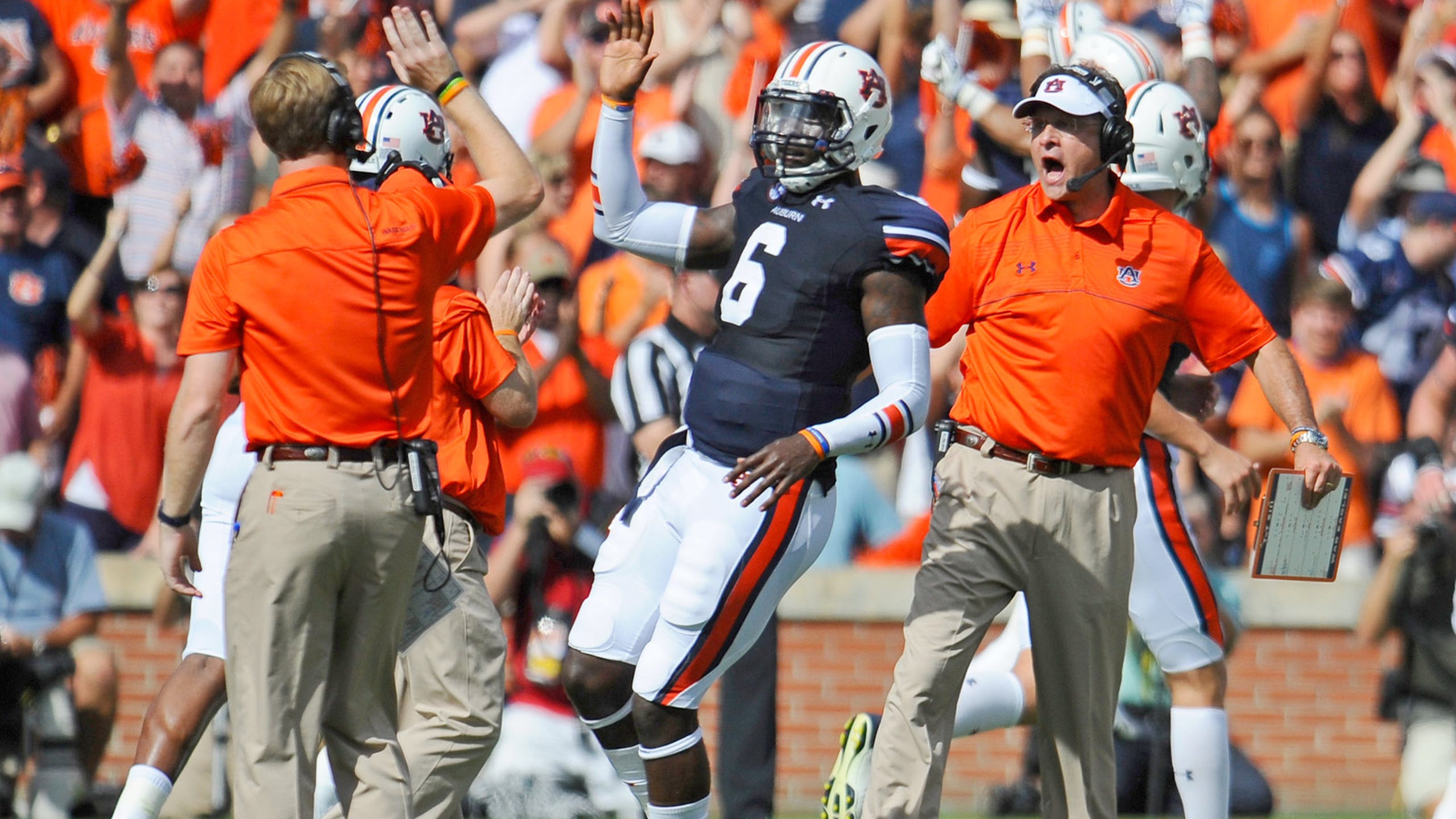 Why Auburn can win the playoff: Promising QB, fortified D
BY Stewart Mandel • August 20, 2015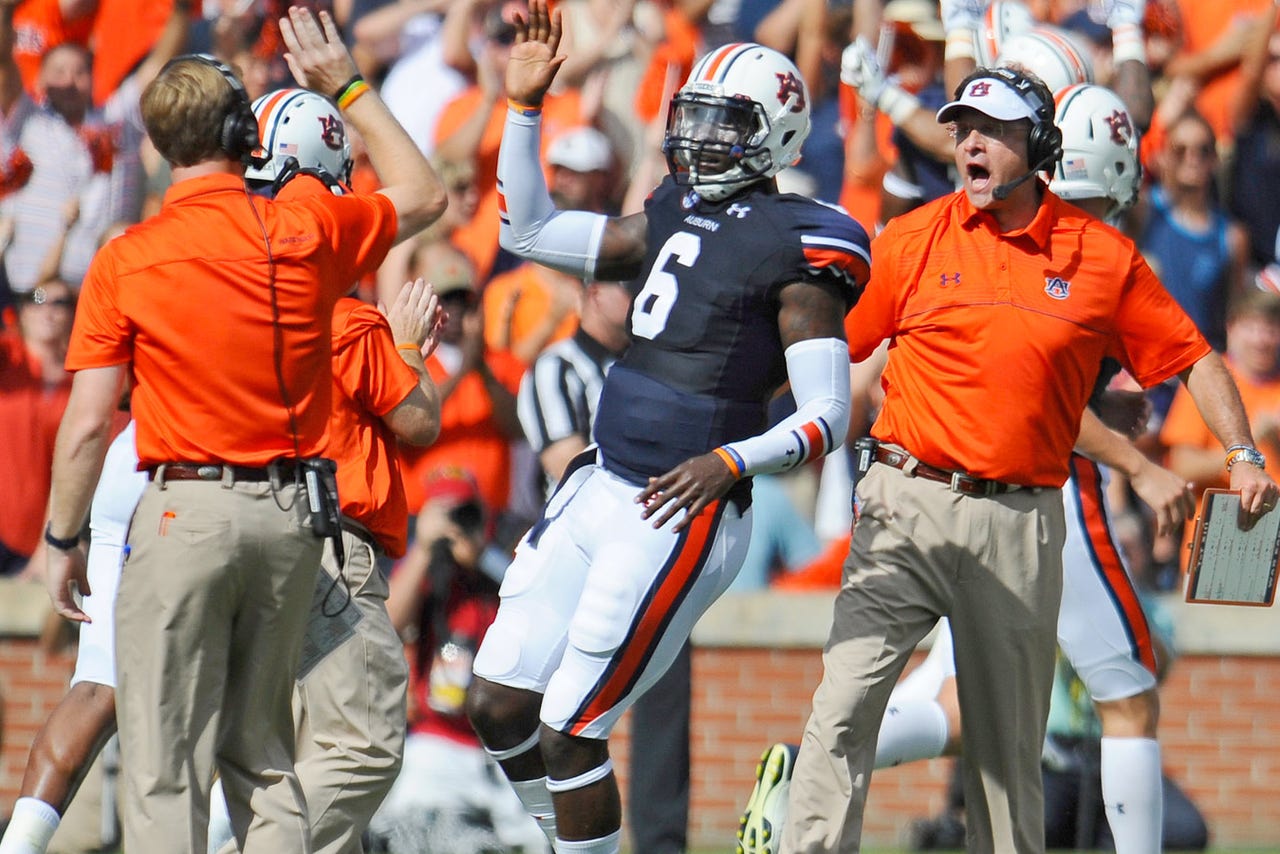 EDITOR'S NOTE: FOX Sports college football columnists Stewart Mandel and Bruce Feldman think a handful of teams have a legitimate shot at hoisting the College Football Playoff trophy this season. This week, they'll make a case for each of those squads.
AUBURN
1. What we like: Junior quarterback Jeremy Johnson admittedly has limited experience (just two career starts) but has shown off a dazzling arm when he's had the chance (12-of-16 for 243 yards and two TDs in a half last year against Arkansas). The 6-5, 240-pound Johnson is better equipped than predecessor Nick Marshall to maximize Auburn's deep receiving corps, led by Duke Williams and Ricardo Louis.
But the biggest reason to believe Auburn will return to national championship contention is that its defense will quickly go from mediocre to great. Renowned coordinator Will Muschamp is back on the Plains, where he inherits a unit that could be dominant in the front seven. Stud DE Carl Lawson returns from injury, while Kris Frost and Cassanova McKinzy excel at linebacker. Transfers Tray Matthews (Georgia) and Blake Countess (Michigan) should bolster the secondary.
2. What concerns us: Auburn is far removed at this point from Tre Mason's Heisman finalist performance en route to the 2013 BCS title game. It's unknown at this point whether the Tigers have a bona fide home run threat among primary backfield contenders Roc Thomas, Peyton Barber and Jovon Robinson. And while Johnson is already garnering Heisman buzz, he lacks the pure running ability of previous Malzahn quarterbacks Cam Newton and Marshall.
Muschamp has also been preordained with savior status, thanks in large part to Gus Malzahn hailing the former Florida coach as "the best defensive mind in all of football, not just college football." But presumably scheme alone was not responsible for Auburn's subpar defenses the past two seasons. Do the Tigers have enough talent across the board to produce a playoff-caliber defense?
3. What would the committee think? If the SEC West is as deep as advertised, Auburn won't have to worry about impressing the committee. It faces six opponents that appeared in the preseason coaches poll (LSU, Arkansas, Ole Miss, Texas A&M, Georgia and Alabama) and would likely face a seventh if it reaches the conference title game. Throw in respectable non-conference foe Louisville in the season opener and this is a highly committee-friendly schedule.
In fact, Auburn could be an interesting test case if it does NOT win the SEC West but is still at least 10-2. The Tigers would still likely have three or four Top 25 wins. If more than one Power 5 conference fails to produce an undefeated or one-loss champ, the Tigers would make a compelling case as a second SEC participant.
---