What NFL coaches said about this year's QB prospects at the combine
BY Bruce Feldman • March 7, 2017
This probably won't surprise many college football fans, but the QB who impressed NFL folks the most last week in Indy is Clemson star Deshaun Watson. We've discussed Watson's prospects quite a bit in the past few weeks.

FOX Sports spoke to a half-dozen NFL coaches and personnel who all said Watson made the best impression of the QB bunch, both in his passing workout and in interviews with teams. It also didn't hurt than he showed up at a sturdy 6-foot-2, 221 pounds, allaying any concerns that his frame was too slight. Keep in mind, Watson is only three years removed from high school -- not some fifth-year senior. And in addition to putting the Clemson program on his back and carrying it to a national title, he graduated after only three years on campus.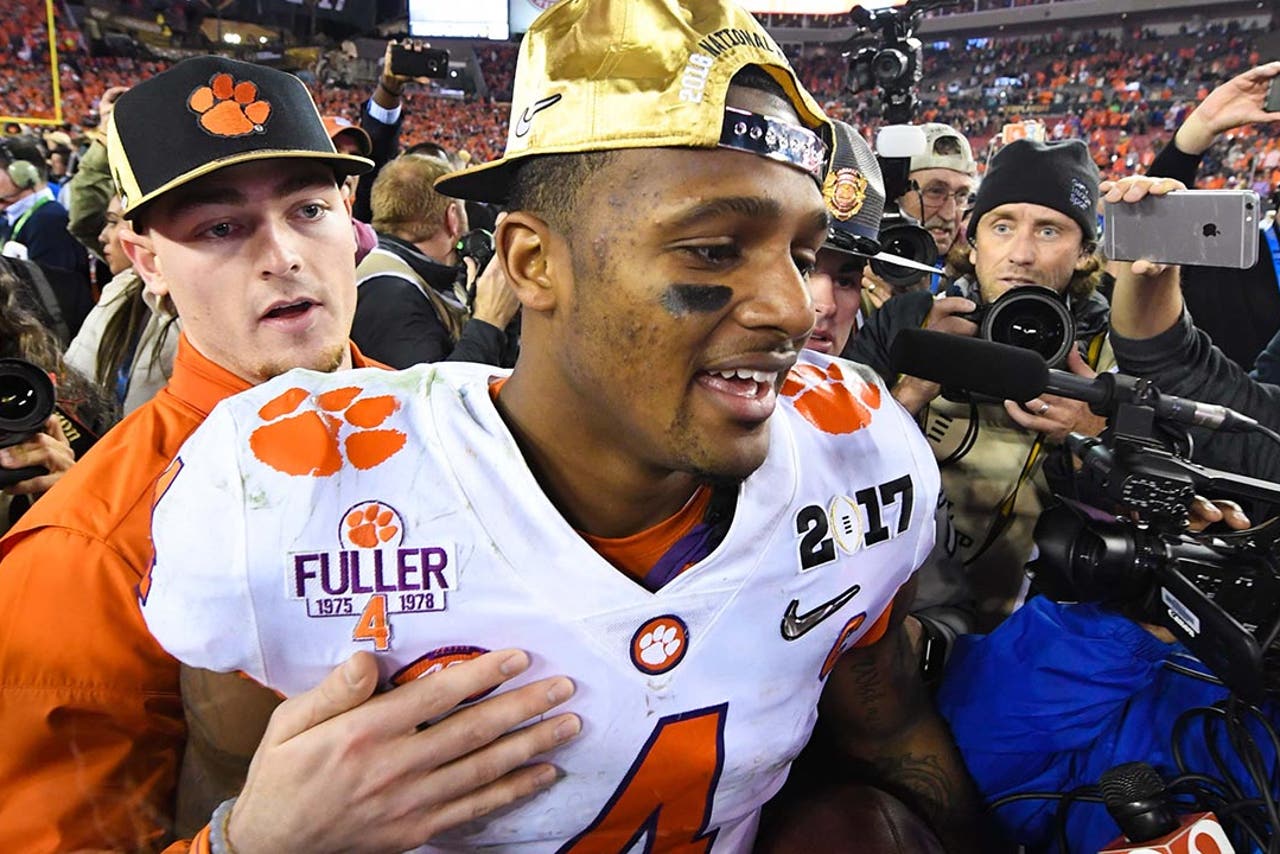 Watson is prepping for the draft with the help of former NFL QB Jordan Palmer, who has worked to tweak the Clemson star's mechanics, getting him to balance better by incorporating more of his hips into his motion so he's not trying to amp up so much on his throws.

"Deshaun has a great understanding of what they (Clemson) were trying to do," said one NFL QB coach who interviewed Watson at the combine. "A lot of those quarterbacks (in Indy) got the deer-in-headlights look. He was great when the spotlight was brightest and I think that will hold up at the next level.

"I like what Clemson does. They're maximizing matchups and are really good at finding ways to declare the coverages by lining up in certain formations so they have the answers to the test, and Deshaun really did a good job with that when you ask him what type of information are you gathering with that."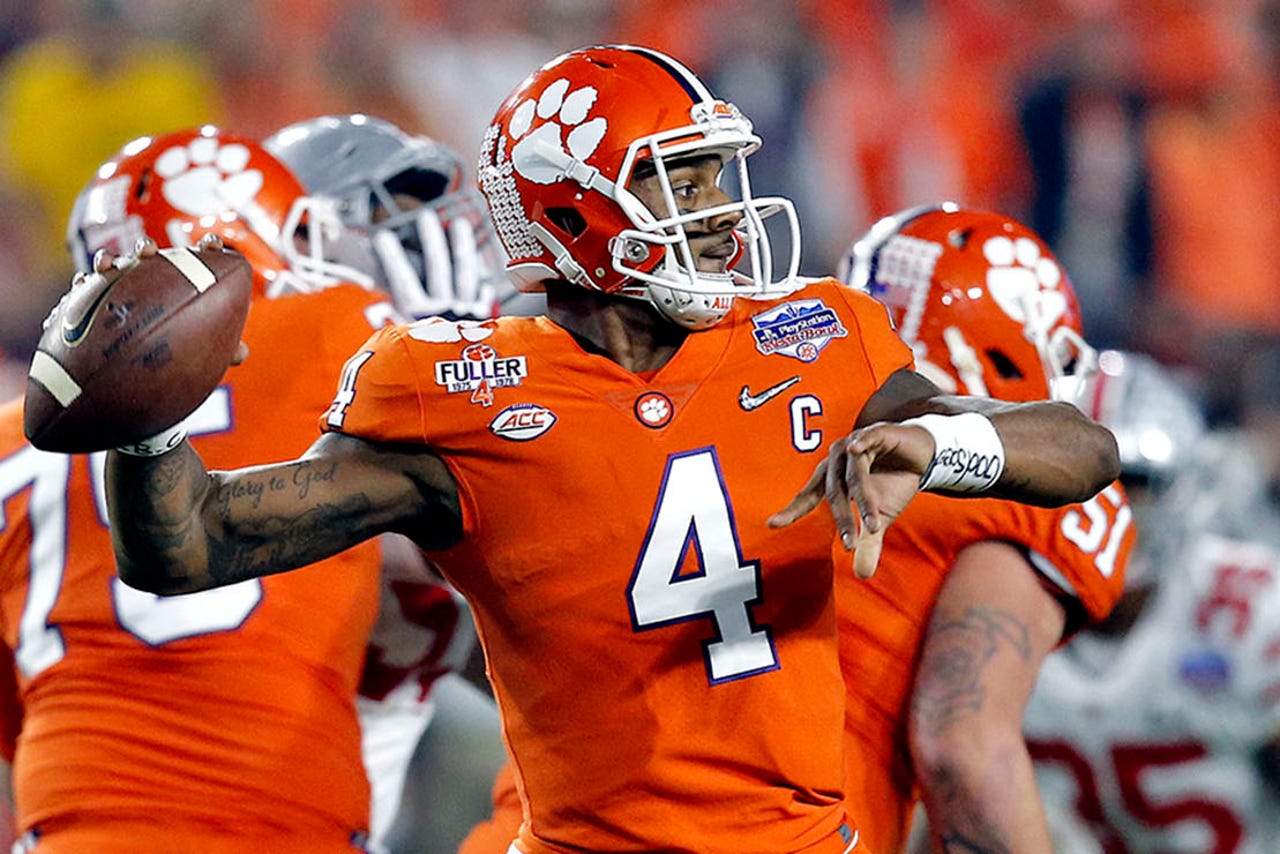 That coach added that he suspects Watson will benefit greatly from the rookie success of Dak Prescott and that may prompt some teams to put even greater draft value on him, despite there being some skepticism about his accuracy and that he did have some "bonehead turnovers" last season -- "but a lot of guys do."

The rest of the top QB prospects were more of a mixed bag: Two of the quarterback coaches we spoke to were skeptical that Texas Tech's Patrick Mahomes would blossom into an NFL starter. "There is so much film of him missing guys wide open. I mean WIDE OPEN. He's going to need a lot of reps to refine himself."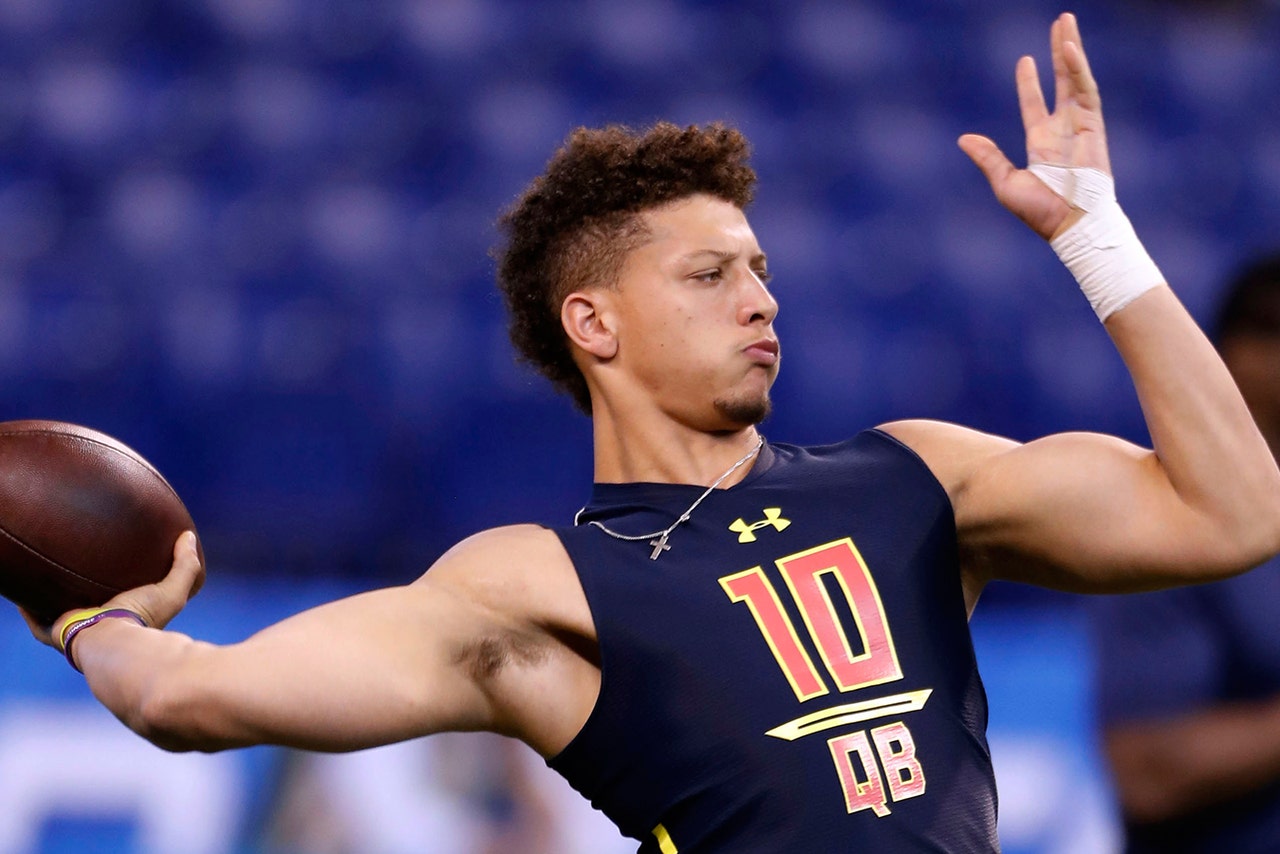 The other former Texas Tech quarterback Davis Webb, who ended his career at Cal, was reviewed more favorably. "He has really good size and is smart and he throws it well vertically. I like him."

*As jaw-dropping as Myles Garrett's performance was at the combine, he expected to do even better. The day before he clocked his 4.64 40 weighing in at 272, the Texas A&M star told me he'd run as fast as 4.43 and thought he could get to that time if things went well. Then again, Garrett also said he was hoping to vertical jump 40 inches and he topped that by going 41. He also broad-jumped 10-8. Plus, his 35 1/4-inch arms also adds to the almost off-the-charts package.

"He's smart. His coaches loved him and the guy looks and moves like he's a super hero," said one NFL coach we spoke to Monday. "He has everything you're looking for in a pass-rusher. I don't know how you could pass up on him if you have the first overall pick."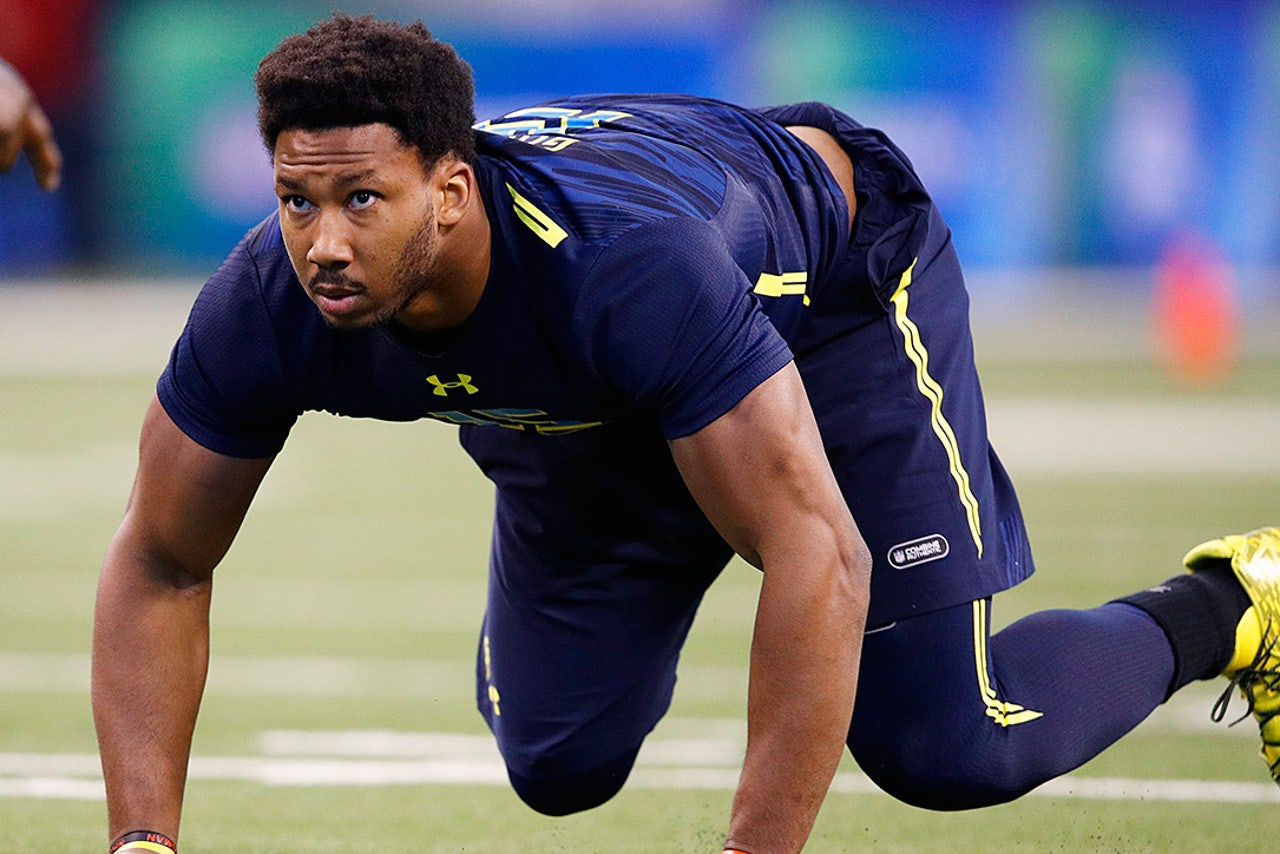 *Some were disappointed by Dalvin Cook's performance in Indy. The Florida State star running back (at 5-foot-10, 210) had a modest 30.5-inch vertical, a 9-8 broad jump and a 4.49 40. I wouldn't read too much into it. One long-time scout we spoke to Saturday night said he has "zero doubts" that Cook still has home-run speed. "You see it all over his film."

*As good -- and deep -- as this year's combine crop of running backs is, there was some buzz about an RB not in Indy this year -- Penn State's Saquon Barkley. He won't be draft-eligible until next year, but a few personnel folks I spoke with think he will be a Top 5 overall pick in the 2018 draft. The 5-foot-11, 223-pounder ran for almost 1,500 yards last season and has caught 48 passes in two seasons in State College. Scouts love his combination of burst and strength. Backing that explosiveness up, Barkley recently was timed at 4.33 in the 40 by Nittany Lion coaches, topping his 4.38 mark last offseason.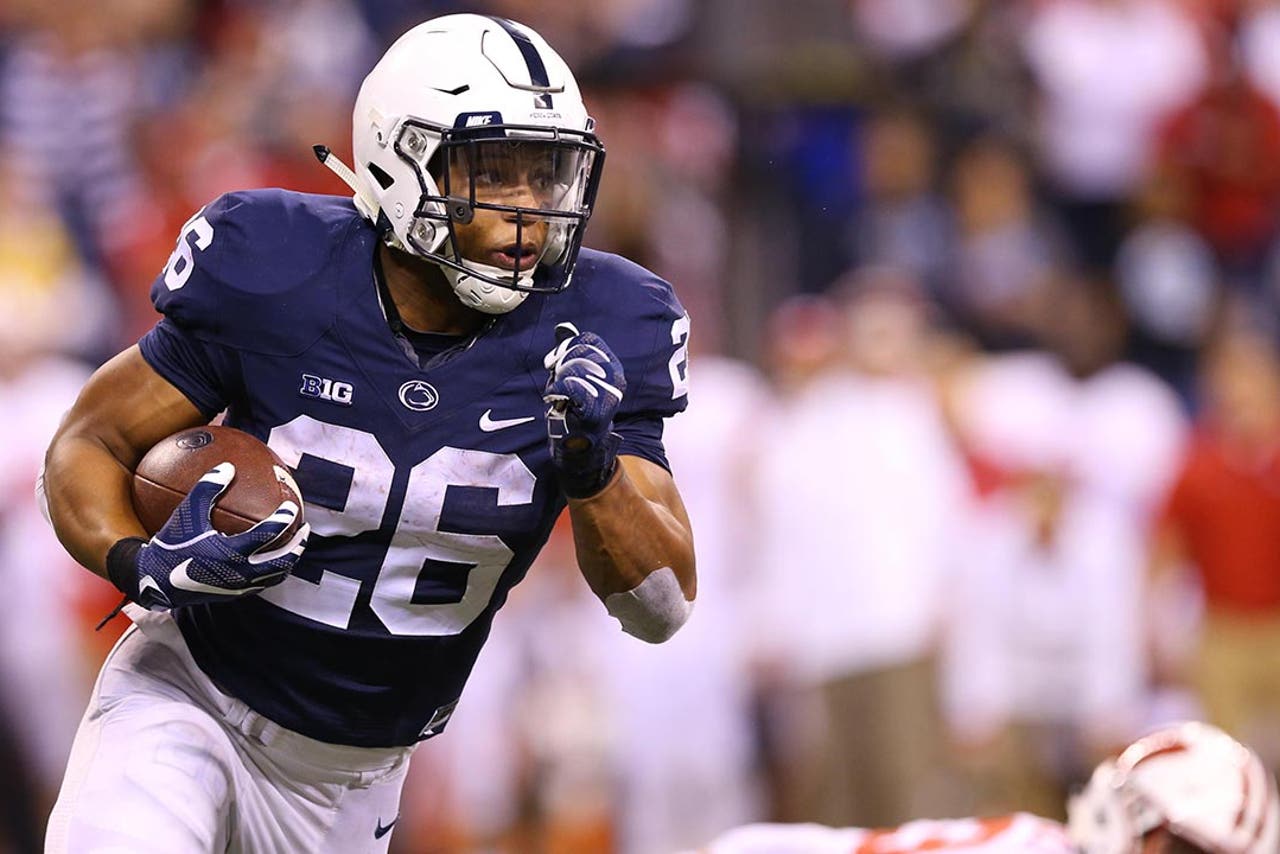 *One other not-so-bold prediction from an NFL coach in Indy over the weekend: "Mark it down now: The No. 1 overall pick of the 2019 draft is gonna be (Clemson's 6-foot-5, 340-pound defensive tackle) Dexter Lawrence. There is nothing like him in this draft in terms of size and quickness. He's ridiculous."

*Former Texas A&M and OU QB Trevor Knight has intrigued scouts with his athleticism but also his character. There is plenty of skepticism in NFL circles about whether he has the kind of arm to play quarterback in the NFL, but don't be shocked if he ends up on a roster … as a slot receiver as a safety. Sources told FOX Sports that Knight will work out at both positions at his Pro Day. In Indy, Knight displayed a sturdy 6-foot-1, 215-pound frame to go with terrific wheels (a 4.54 40, a 35.5-inch vertical jump, a 10-3 broad jump and some of the quickest shuttle times at the combine).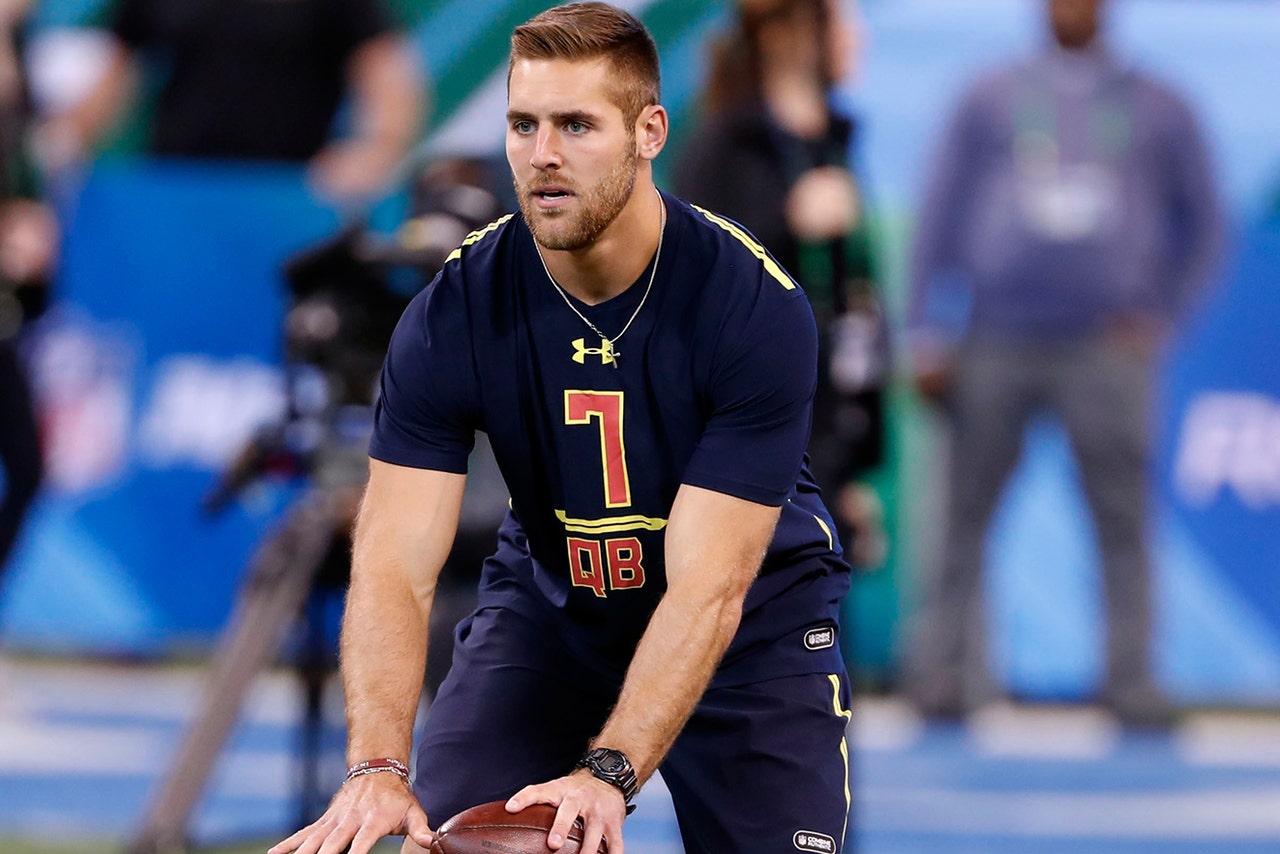 *Dalvin Tomlinson put up decent numbers at the combine, but when I asked one NFL D-line coach about the guy who impressed him most in interviews, the 6-foot-3, 310-pounder from Alabama's name came up first. The former prep wrestling champ came across as extremely bright and mature. "He's a guy you'd love to have in your locker room."

*I have gotten asked a couple of times why Ole Miss QB Chad Kelly, who was not invited to the combine, has gotten so little mention when folks discuss the 2017 quarterback draft class. Kelly has a strong arm and good wheels but he's got a significant amount of baggage. I'm told it's considerably worse than what has been reported.




*Myles Garrett was far from the only 'freak' on display in Indy. Two of the more intriguing prospects both played under the radar at schools in the Northeast. One is UConn safety Obi Melinfonwu, who put on an awesome show in Indy, measuring up at 6-foot-4, 224 with a vertical jump of 44 inches, an 11-9 broad jump (best at the combine) and a 4.40 40. The other is Villanova's Tanoh Kpassagnon, a 6-foot-7, 289-pound defensive end with four percent body fat, who broad-jumped 10-8 and ran a 4.83 40. Both are still pretty raw but have the kind of athleticism that might've bumped their stock up a round after this weekend.

*FSU had three wideouts at the combine. I asked each of them who they saw as players ready for breakout seasons in 2017. Four names came up a lot: (5-foot-11, 176-pound junior) Nyqwan Murray, (6-foot-5, 225-pound junior) Auden Tate, (6-foot-1, 206-pound junior) Da'Vante Phillips and (6-foot-3, 225-pound sophomore) Keith Gavin.

"Murray is just such an elusive player and he works so hard," Travis Rudolph said. "He reminds me of (NFL star) Antonio Brown. Auden is a just a freak athlete. He's so big and has such good body control."


---