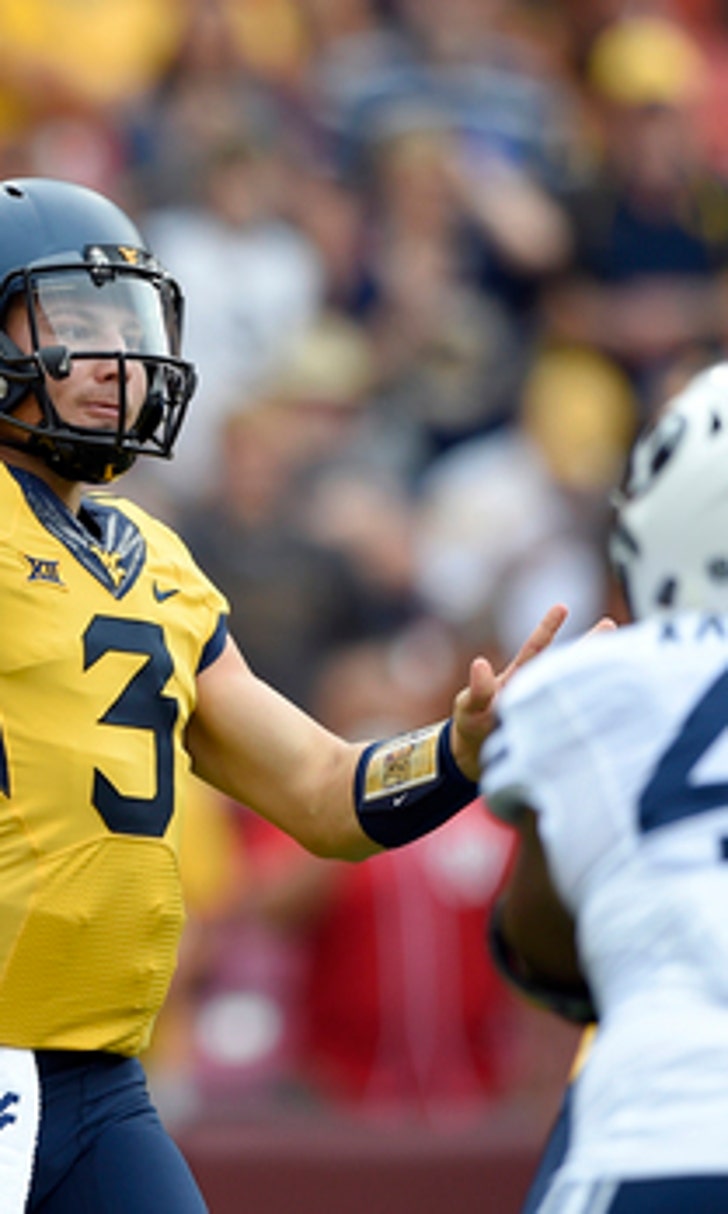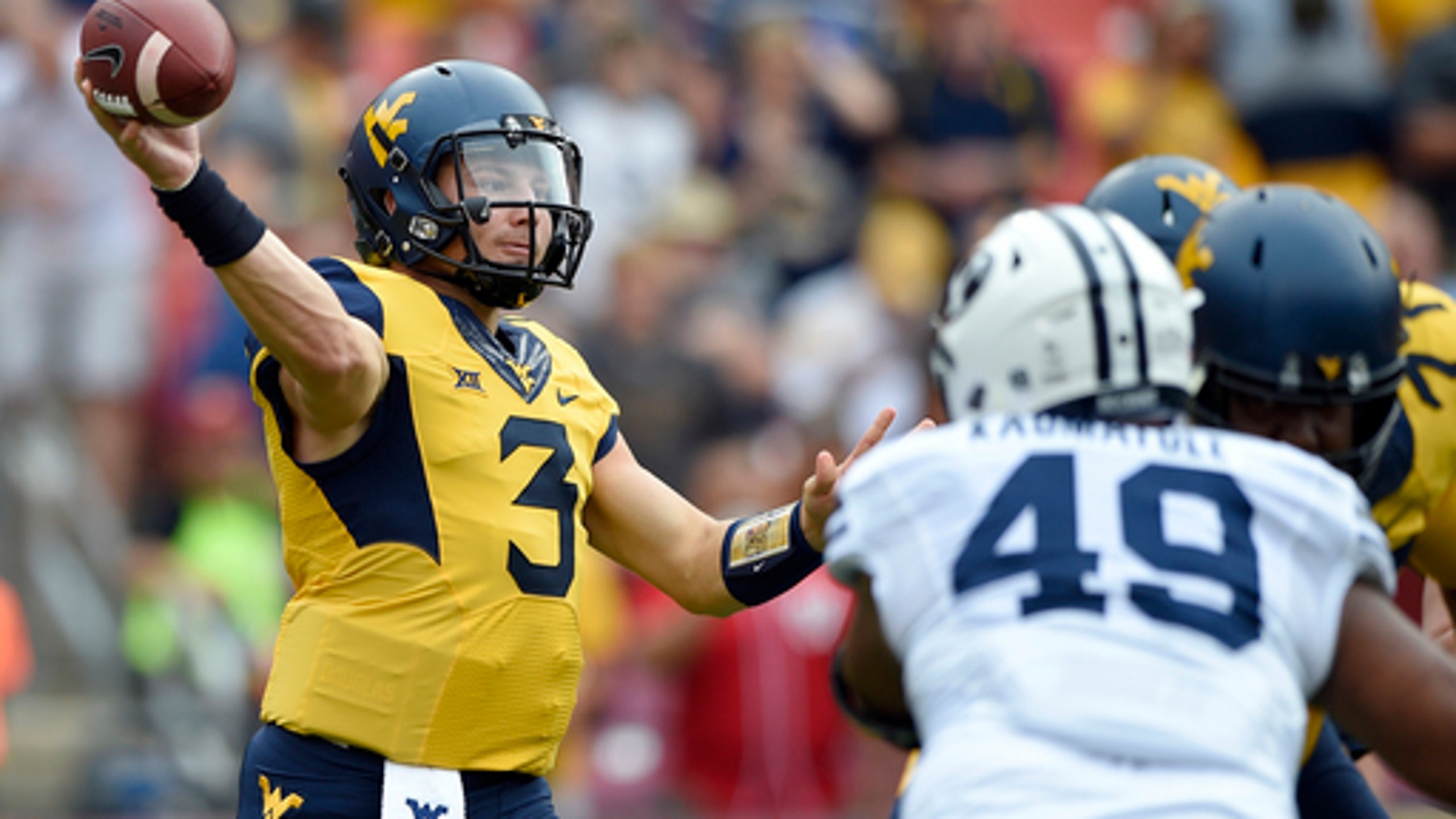 West Virginia enters bye week still looking for best game
BY foxsports • October 6, 2016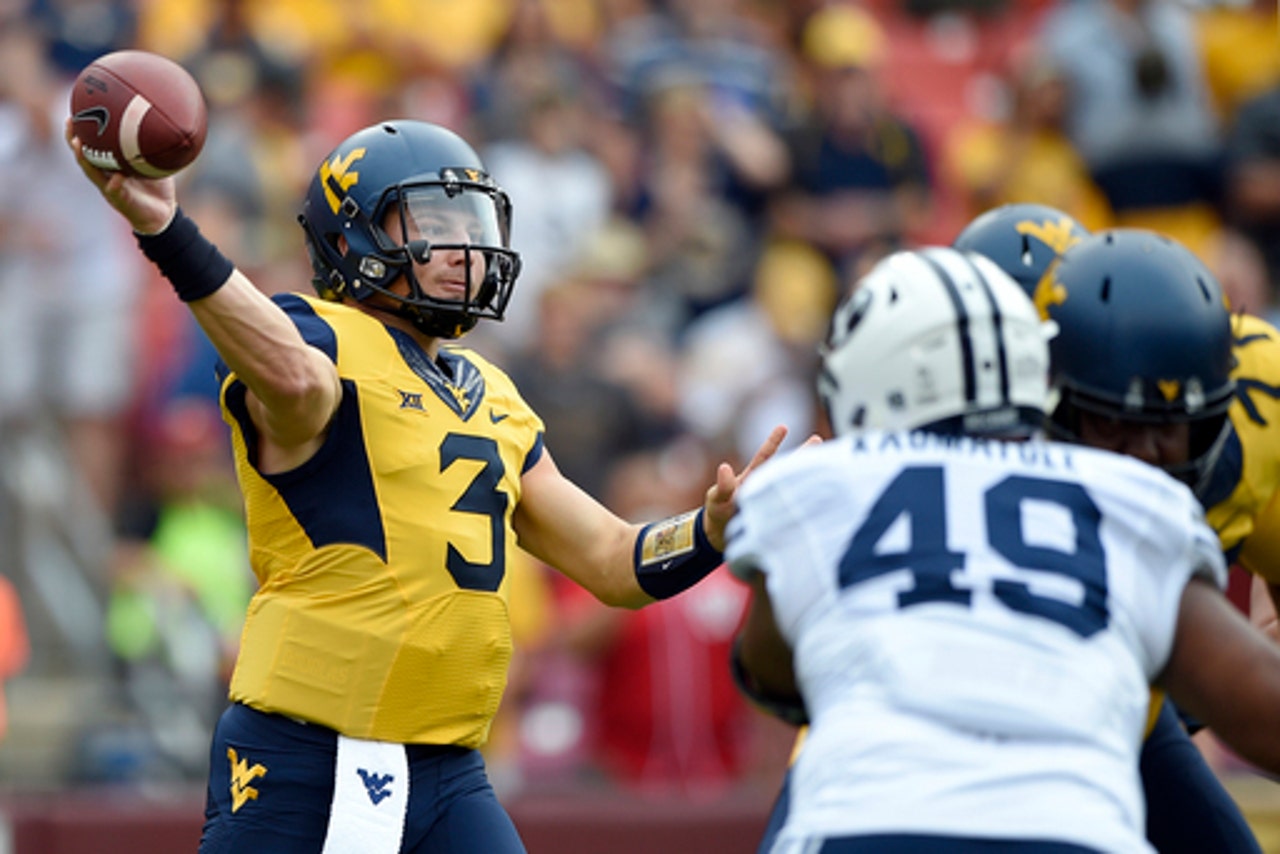 West Virginia is still looking for a solid game from start to finish.
The Mountaineers (4-0, 1-0 Big 12) moved into the national rankings at No. 22 this week. The schedule says they're unbeaten. The reality is that they have struggled at times, especially in their last two games.
There are some kinks to work out during a bye week ahead of an Oct. 15 test at Texas Tech (3-1, 1-0) which leads the nation in average total offense (664 yards) and points per game (59.5).
So far, at least West Virginia knows how to win close games and in comeback style. It could use that as a reminder during a difficult upcoming stretch of three out of five games on the road.
''I think this team is tough,'' West Virginia coach Dana Holgorsen said. ''I think our coaching staff has done a better job this year as in years past where you just don't hit that panic button and you remain calm and regroup.''
Rather than focus solely on the Red Raiders during a bye week, Holgorsen and his staff are taking recruiting trips and giving players some down time mentally and physically before easing into the Texas Tech game plan.
''I've felt like in years past when we just started obsessing over another opponent ... that you can overkill someone or things can go stale,'' he said.
There are plenty of bugs still to work out.
Against Texas Tech, West Virginia can't have a slow start like it did last week when it went scoreless in the first half of a 17-16 win over Kansas State .
Holgorsen is quick to remind everyone that West Virginia won two years ago at Texas Tech . But improvements are needed on an offensive line that he said had its worst game of the season against Kansas State.
''Why was it a low scoring game? Because Kansas State's defense is really good,'' he said. ''Without a doubt, the best defense that we faced this year. I don't think it's even close.''
Avoiding further late-game meltdowns also would help. The Mountaineers flourished on offense against BYU two weeks ago, jumping out to a 16-point lead. But the defense gave up two late touchdowns, West Virginia turned the ball over on a botched snap and BYU drove toward another score before its final threat ended with an interception and West Virginia won 35-32.
That defensive lapse may have been an anomaly. On Saturday, Kansas State managed 286 total yards and got only a field goal in the second half.
''We needed that,'' defensive coordinator Tony Gibson said. ''Dana told the defense, `get your swagger back,' and I thought (Saturday) we did that.''
On offense, West Virginia has found the end zone on just eight of 18 trips inside the opponents' 20-yard line. Quarterback Skyler Howard is third among Big 12 quarterbacks in completion percentage (66 percent) and passing yards (318 per game). But he's thrown only seven touchdown passes this season with five of those coming in one game against an FCS school.
Howard uses the phrase ''bloody knuckles'' to describe how this team overcomes mistakes and frustrating stretches like it had against Kansas State.
''We talked about it all summer, all camp, just keep fighting,'' he said. ''It's time to put it (Saturday) behind us and get on to Texas Tech.''
---
Online:
AP's college football website: www.collegefootball.ap.org
---