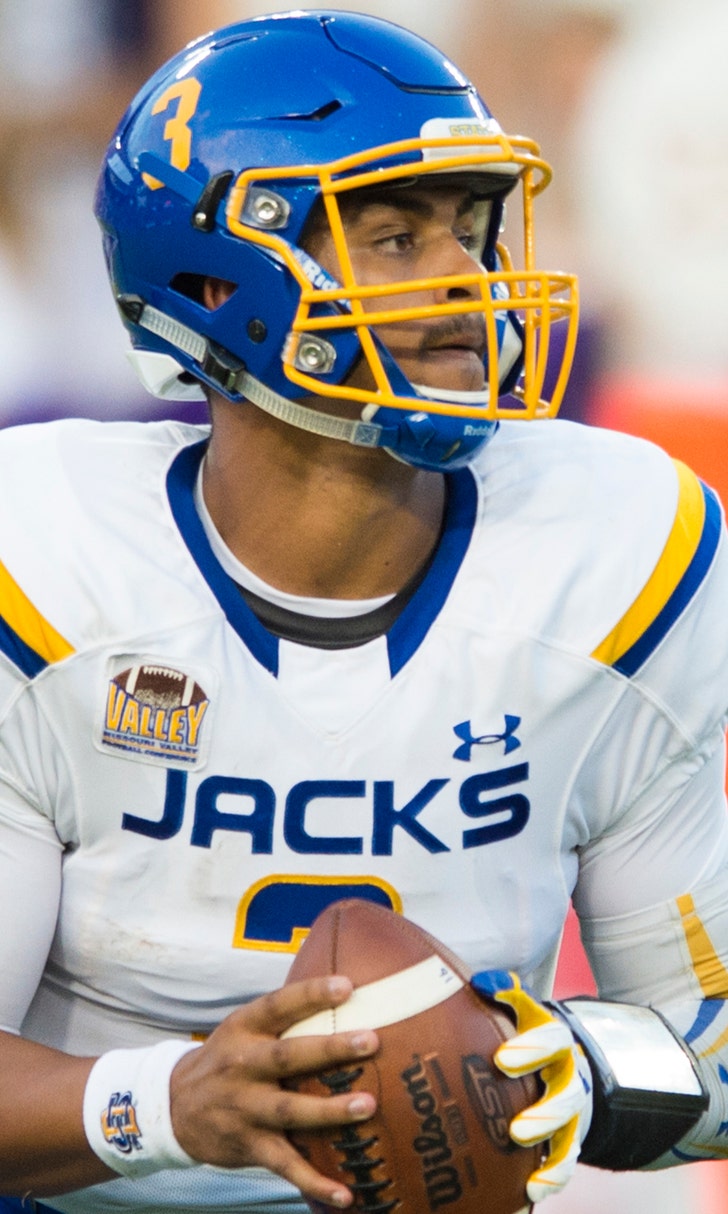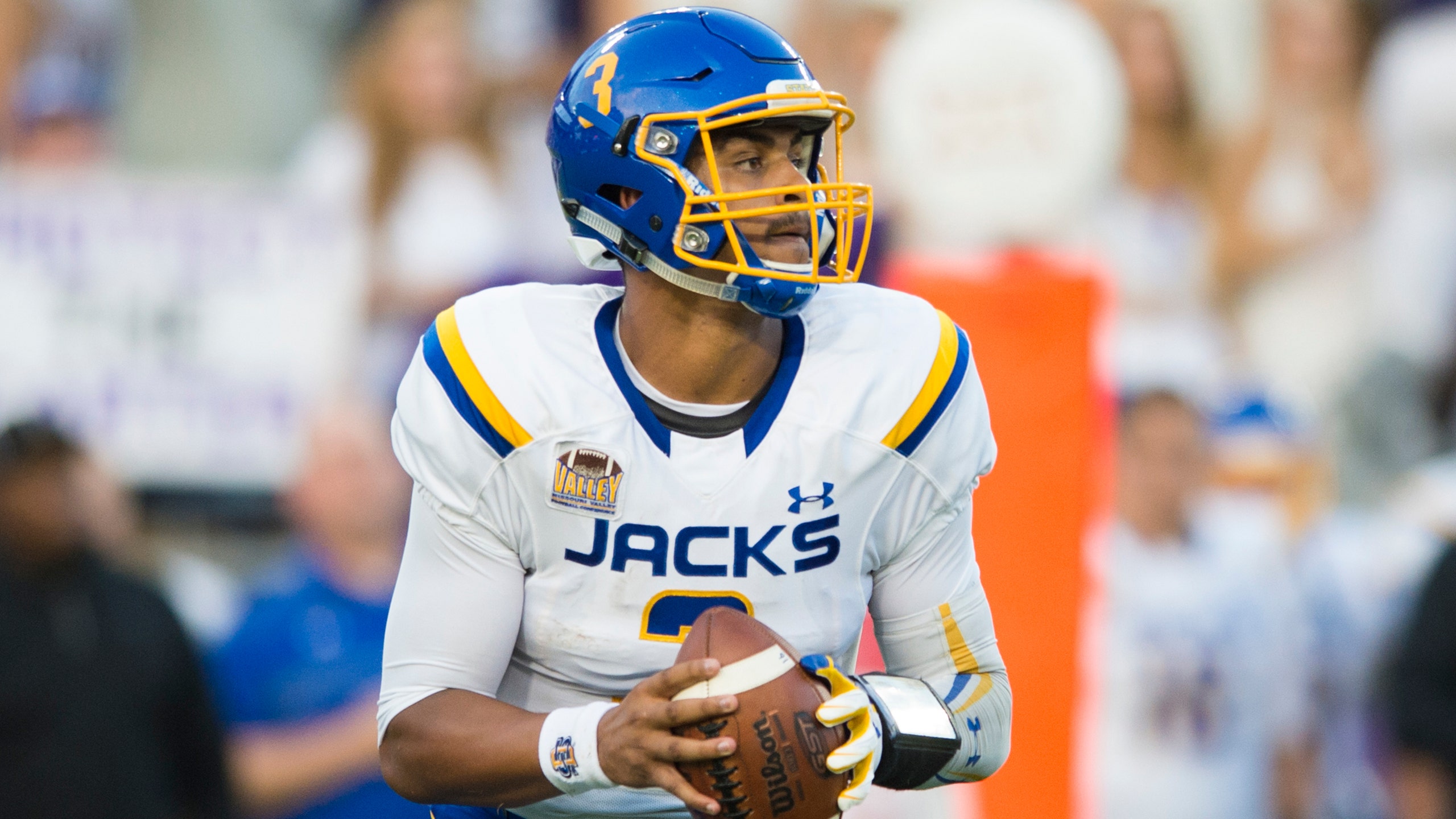 Watch South Dakota State pull off a flawless trick play for a TD
BY Lindsey Foltin • December 14, 2016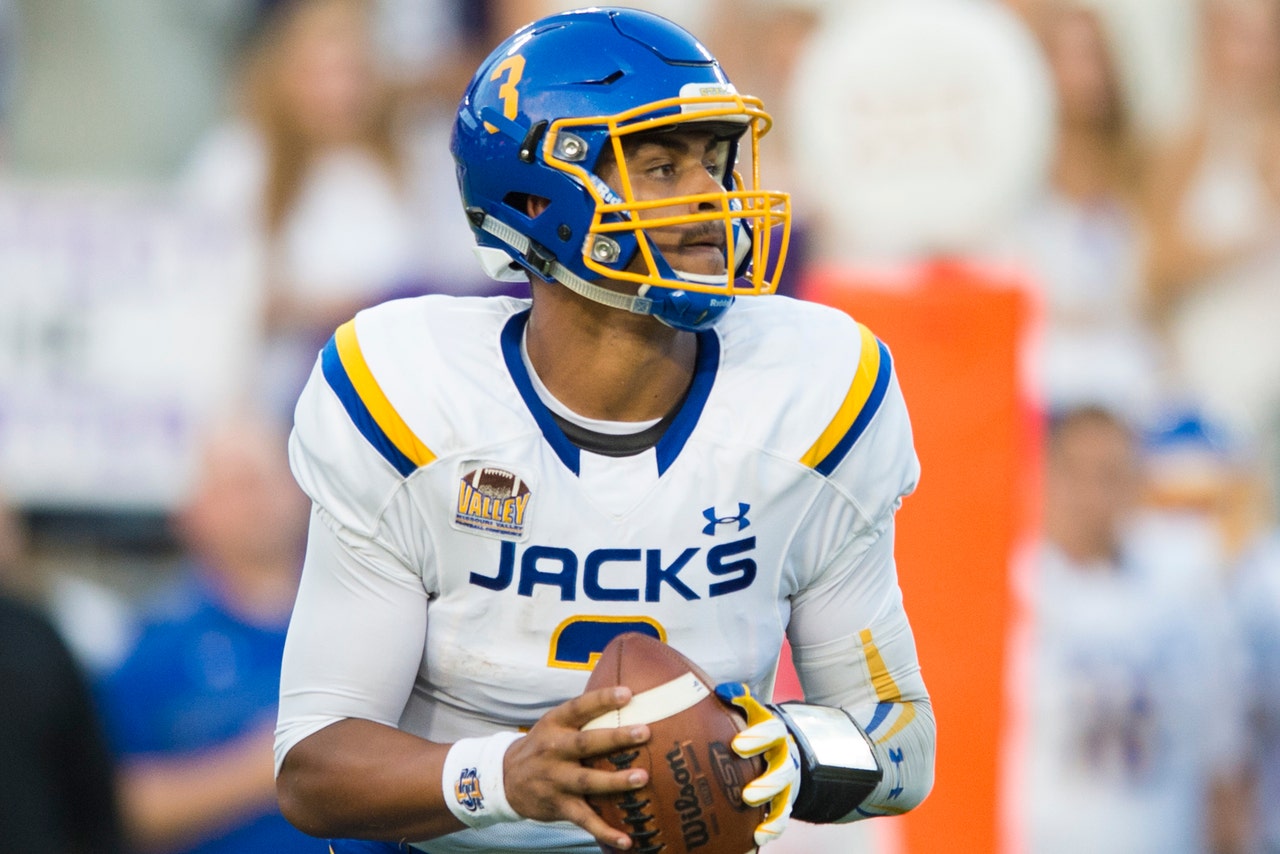 South Dakota State faced off against five-time defending national champion North Dakota State in Saturday's FCS Playoffs -- and it knew that in order to pull off the upset, it might have to get creative.
That's exactly what the Jackrabbits did, as they showed off their resourcefulness early on with a trick play that looked like it was scripted for a kids' movie.
SDSU lined up at the 5-yard line with its their big, bruising offensive linemen, using a formation that shielded running back Brady Mengarelli from their opponents 'view.
Watch what happens when quarterback Taryn Christion takes the snap and hands the ball off to Mengarelli, as he jumps up out of hiding to run the ball in for a touchdown:
Now that is innovative, though it also was the Jackrabbits' only TD in a 36-10 loss.
If you recognize this play, it's because it has been done before. Auburn head coach Gus Malzahn once called it when he was the offensive coordinator at Arkansas.
---