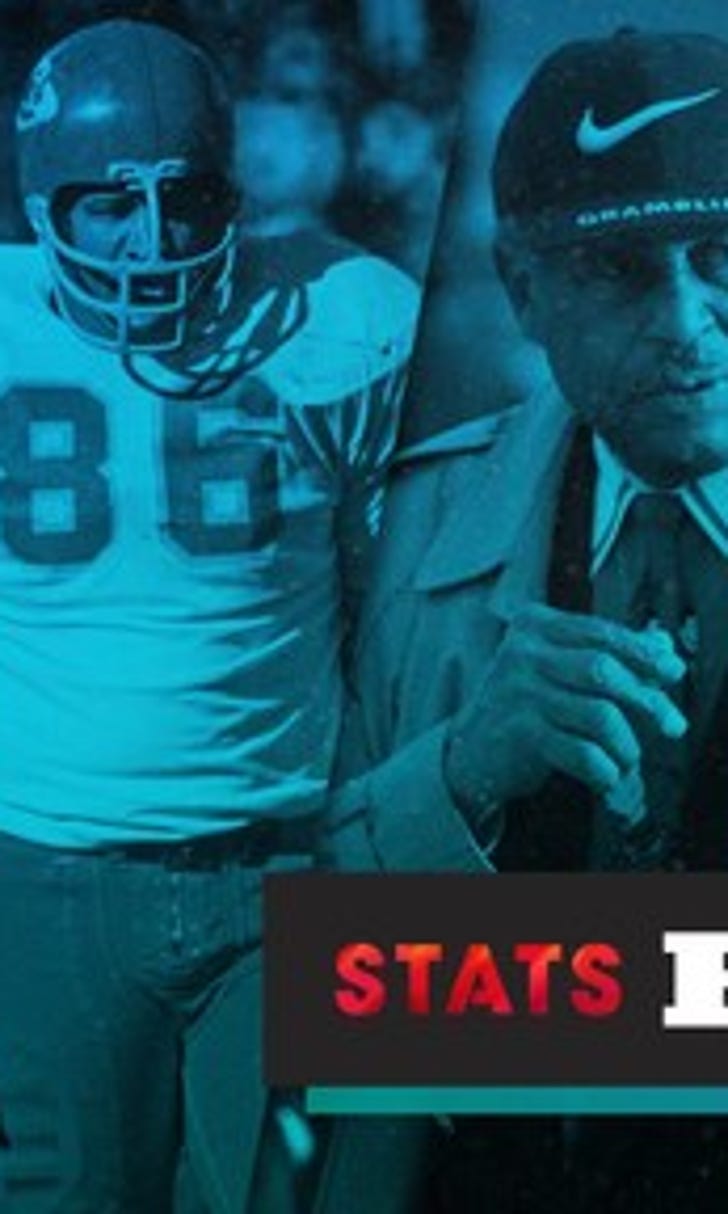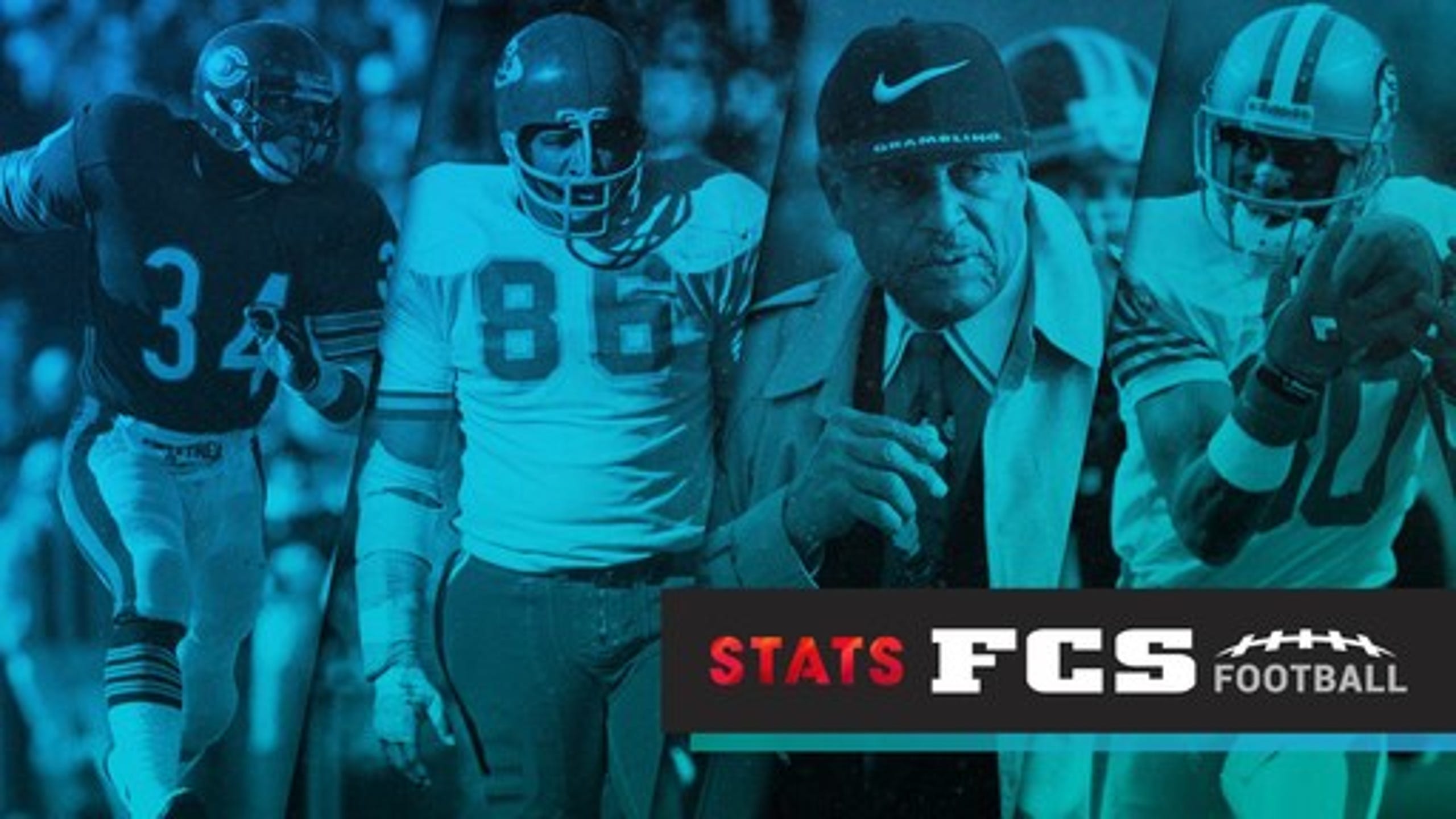 Voting underway for STATS FCS legacy awards
BY foxsports • November 21, 2016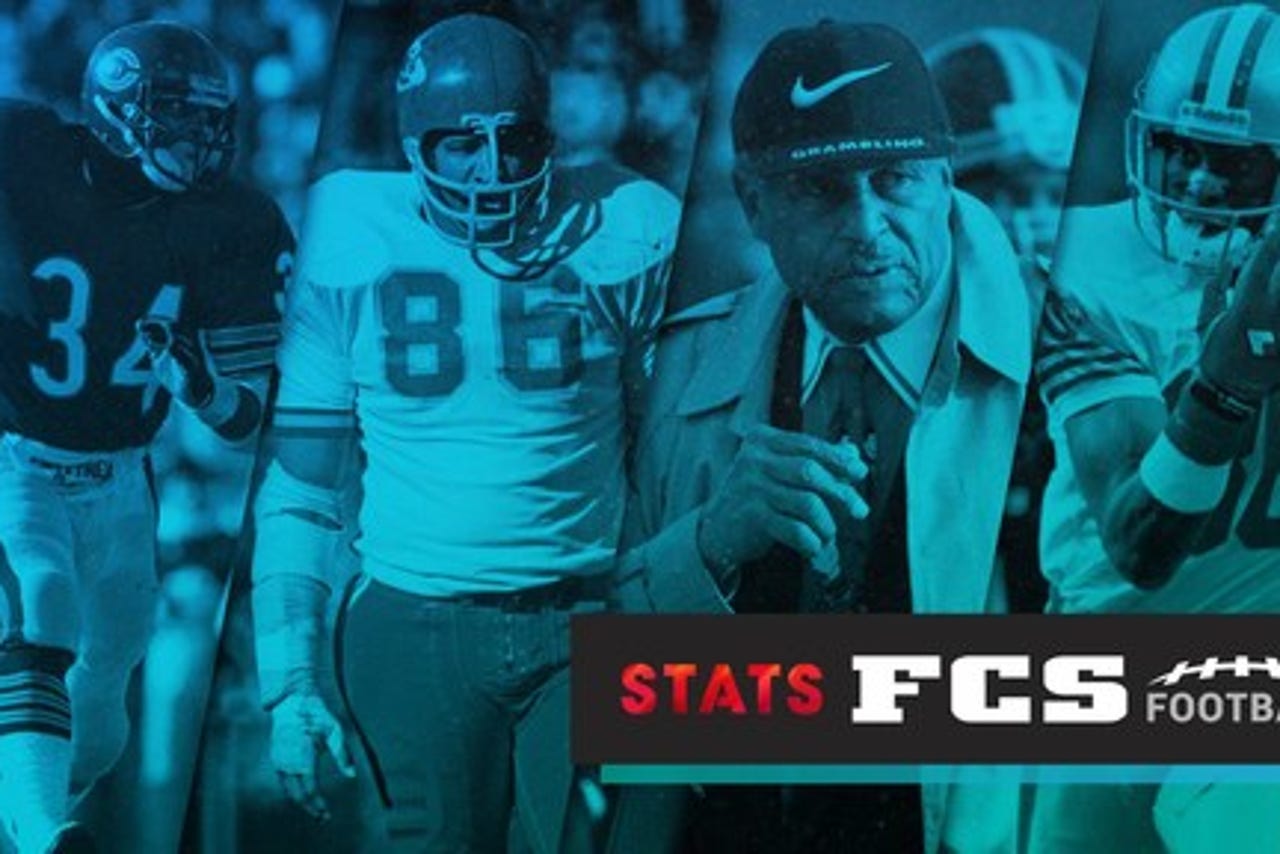 (STATS) - A national panel of voters began to select the STATS FCS legacy awards, which honor the players and coaches of the year, on Monday.
The 13 FCS conferences have finalists for the STATS FCS Walter Payton Award (FCS offensive player of the year), STATS FCS Buck Buchanan Award (FCS defensive player of the year), STATS FCS Jerry Rice Award (FCS freshman player of the year) and STATS FCS Eddie Robinson Award (FCS coach of the year).
All four awards and the STATS FCS Doris Robinson Scholar-Athlete of the Year will be celebrated at the STATS FCS Awards Banquet and Presentation, scheduled for Jan. 6 in Frisco, Texas, on the eve of the national championship game.
Not all nominees to the awards watch lists become finalists. The final addition was Western Illinois linebacker Brett Taylor to the Buck Buchanan Awards watch list.
The voting panel consists of sports information and media relations directors, broadcasters, writers and other dignitaries. Voting is based on the regular season.
---=
2016 STATS FCS AWARDS=
WALTER PAYTON AWARD FINALISTS
(FCS Offensive Player of the Year)
Khalid Abdullah, RB, James Madison; Jeremiah Briscoe, QB, Sam Houston State; Dillon Buechel, QB, Duquesne; Taryn Christion, QB, South Dakota State; Tarik Cohen, RB, North Carolina A&T; Julie'n Davenport, LT, Bucknell; Chase Edmonds, RB, Fordham; Austin Gahafer, QB, Morehead State; Dallas Goedert, TE, South Dakota State; Gage Gubrud, QB, Eastern Washington; Karel Hamilton, WR, Samford; De'Angelo Henderson, RB, Coastal Carolina; Devlin Hodges, QB, Samford; KD Humphries, QB, Murray State; Eli Jenkins, QB, Jacksonville State; DeVante Kincade, QB, Grambling State; Cooper Kupp, WR, Eastern Washington; Kyle Lauletta, QB, Richmond; Kamron Lewis, WR, Saint Francis; Tyrell Maxwell, QB, Gardner-Webb; Troy Pelletier, WR, Lehigh; Bryan Schor, QB, James Madison; Lenard Tillery, RB, Southern; Justin Watson, WR, Penn; Jake Wieneke, WR, South Dakota State
---=
BUCK BUCHANON AWARD FINALISTS=
(FCS Defensive Player of the Year)
Pat Afriyie, DE, Colgate; Darien Anderson, LB, Alcorn State; Mike Basile, S, Monmouth; Christopher Beaschler, LB, Dayton; Dylan Cole, LB, Missouri State; Winston Craig, DE, Richmond; Keionta Davis, DE, Chattanooga; Dee Delaney, CB, The Citadel; Garrett Dolan, LB, Houston Baptist; Anthony Ellis, DE, Charleston Southern; Chad Geter, LB, Gardner-Webb; P.J. Hall, DE, Sam Houston State; Darius Jackson, DE, Jacksonville State; Lorenzo Jerome, S, Saint Francis; Javancy Jones, DE, Jackson State; Tanoh Kpassagnon, DE, Villanova; Christian Kuntz, LB, Duquesne; Darius Leonard, LB, South Carolina State; Folarin Orimolade, LB, Dartmouth; Donald Payne, S, Stetson; Cole Reyes, S, North Dakota; Derek Rivers, DE, Youngstown State; Karter Schult, DE, Northern Iowa; Alex Searce, LB, Coastal Carolina; Brett Taylor, LB, Western Illinois
---=
JERRY RICE AWARD FINALISTS=
(FCS Freshman Player of the Year)
Tyrie Adams, QB, Western Carolina; Jordan Bentley, RB, Alabama A&M; Marlon Bridges, S, Jacksonville State; Elijah Burress, QB, Campbell; Stephen Calvert, QB, Liberty; Jaylan Foster, CB, Gardner-Webb; Chase Fourcade, QB, Nicholls; A.J. Hines, RB, Duquesne; Torrey Hunt, CB, North Dakota; Pop Lacey, S, New Hampshire; Sully Laiche, DE, Nicholls; Joe Logan, RB, Northern Arizona; Jerry Louie-McGee, WR, Montana; Steven Newbold, WR, Tennessee State; Corey Parker, S, William & Mary; Alex Probert, PK, Liberty; Max Roberts, LB, Fordham; Christian Rozeboom, LB, South Dakota State; Shane Simpson, RB/RS, Towson; Prince Smith Jr., CB, New Hampshire; Gee Stanley, LB, Robert Morris; Ryan Stanley, QB, Florida A&M; Nathan Stewart, WR, Sam Houston State
---=
EDDIE ROBINSON AWARD FINALISTS=
(FCS Coach of the Year)
Brian Bohannon, Kennesaw State; Rod Broadway, North Carolina A&T; Steve Campbell, Central Arkansas; Andy Coen, Lehigh; Broderick Fobbs, Grambling State; Mike Houston, James Madison; K.C. Keeler, Sam Houston State; Chris Klieman, North Dakota State; Dale Lindsey, San Diego; Jerry Mack, North Carolina Central; Bubba Schwiegert, North Dakota; Jason Simpson, UT Martin; Bob Surace, Princeton; Brent Thompson, The Citadel; Chris Villarrial, Saint Francis
---