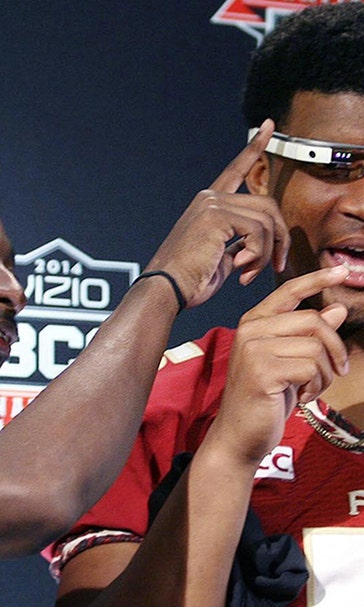 Virtual reality has a growing impact on college football
February 14, 2017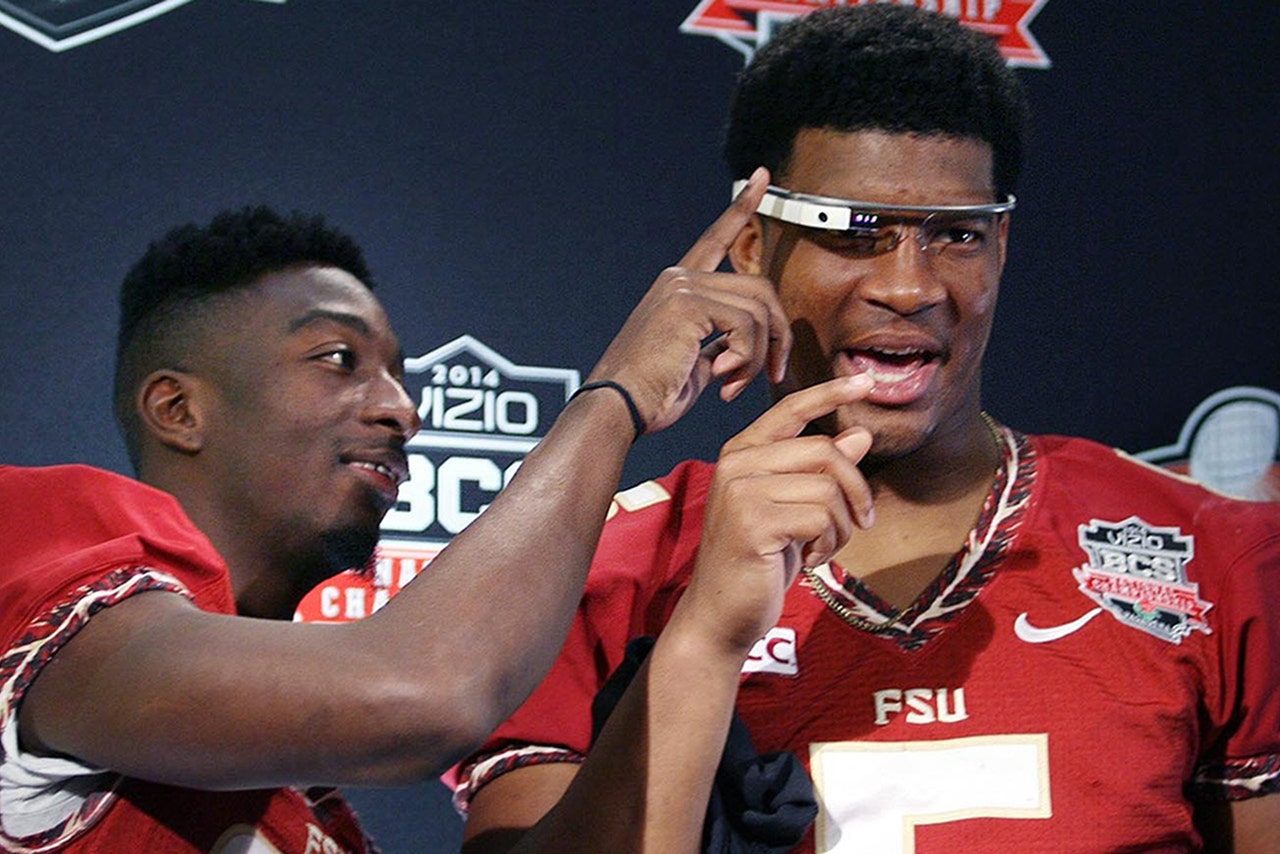 Deshaun Watson shredded the vaunted Alabama defense when it mattered most — in the fourth quarter of the national title game — to give Clemson its first championship in three decades. Of all the eye-popping stats that the Tigers' superstar QB produced, the most jaw-dropping is this: in the fourth quarter when faced with the blitz, Watson went 6-of-7 with two touchdown passes.




People talk about being in "the zone," and Watson's cool response to pressure epitomized it. And it's probably because he'd seen it all before many times.

Clemson is one of the college football programs that has been on the front end of the virtual reality movement in sports. The Tigers' staff estimates that Watson devoted about 40 percent of his time in virtual reality immersed in blitz pick-up situations. Obviously, Watson's own talent and vision was a key factor in his ability to burn the 'Bama blitz, but his coach also gives credit to VR for helping the Tigers take their program to the next level.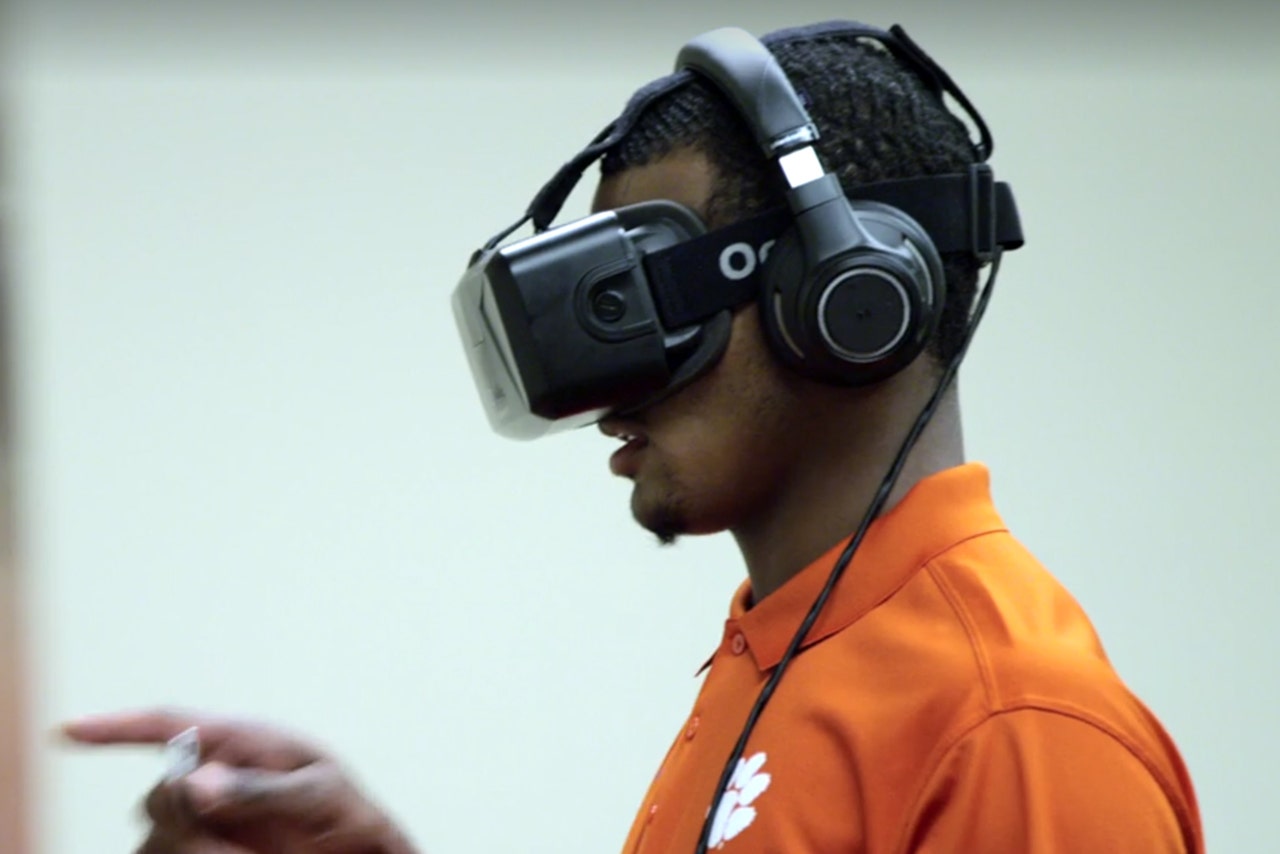 "I didn't know what to expect early on from (the VR), but it's been great for us," Clemson coach Dabo Swinney told FOX Sports last month. "We've learned how to maximize the efficiency of it. Deshaun might go through yesterday's blitz script. (Linebacker) Ben Boulware can go in and practice without having to practice. Sometimes a guy who is hurt can still get mental reps. There's just so many uses for it. It's been a great teaching tool."

Two years ago FOX Sports delved into the subject of virtual reality coming into the world of football. Stanford has been the first program to go all-in, but now there are 13 FBS programs and six NFL teams using the technology via STRIVR Labs (the company that started at Stanford). Clemson actually spends even more time using it than Stanford does, according to STRIVR data.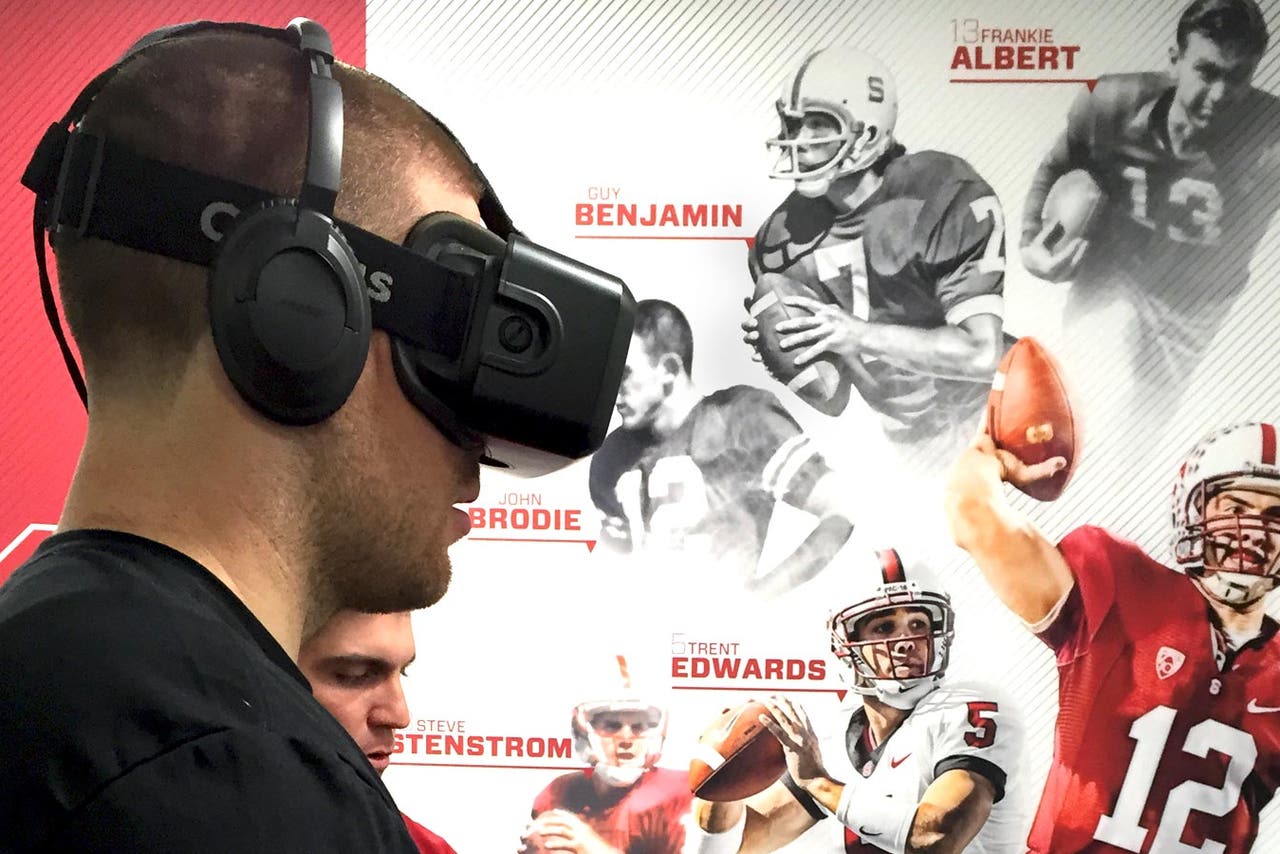 Temple was another program whose usage of VR actually surpassed Stanford's in 2016. The Owls might be the best example of its impact as it related to their first league title in 50 years. They blew out Navy 34-10 and held a Middie triple option attack that had been averaging 61 points per game the previous three games to 51 points below that after Temple linebackers and DBs did over 500 VR reps in the week leading up to the AAC title game. In addition, Temple QB Phillip Walker hadn't been able to do much in practice that week because he was in a walking boot and instead got his reps in the VR headset. Walker completed nine of his first 11 passes for 112 yards and two touchdowns against Navy and went on to win the Most Outstanding Player award for the AAC Title Game.

"I'm a huge, huge believer in virtual reality," former Temple coach Matt Rhule, now at Baylor, told FOX Sports. "We had it for the last two years and won 10 games in each of those years.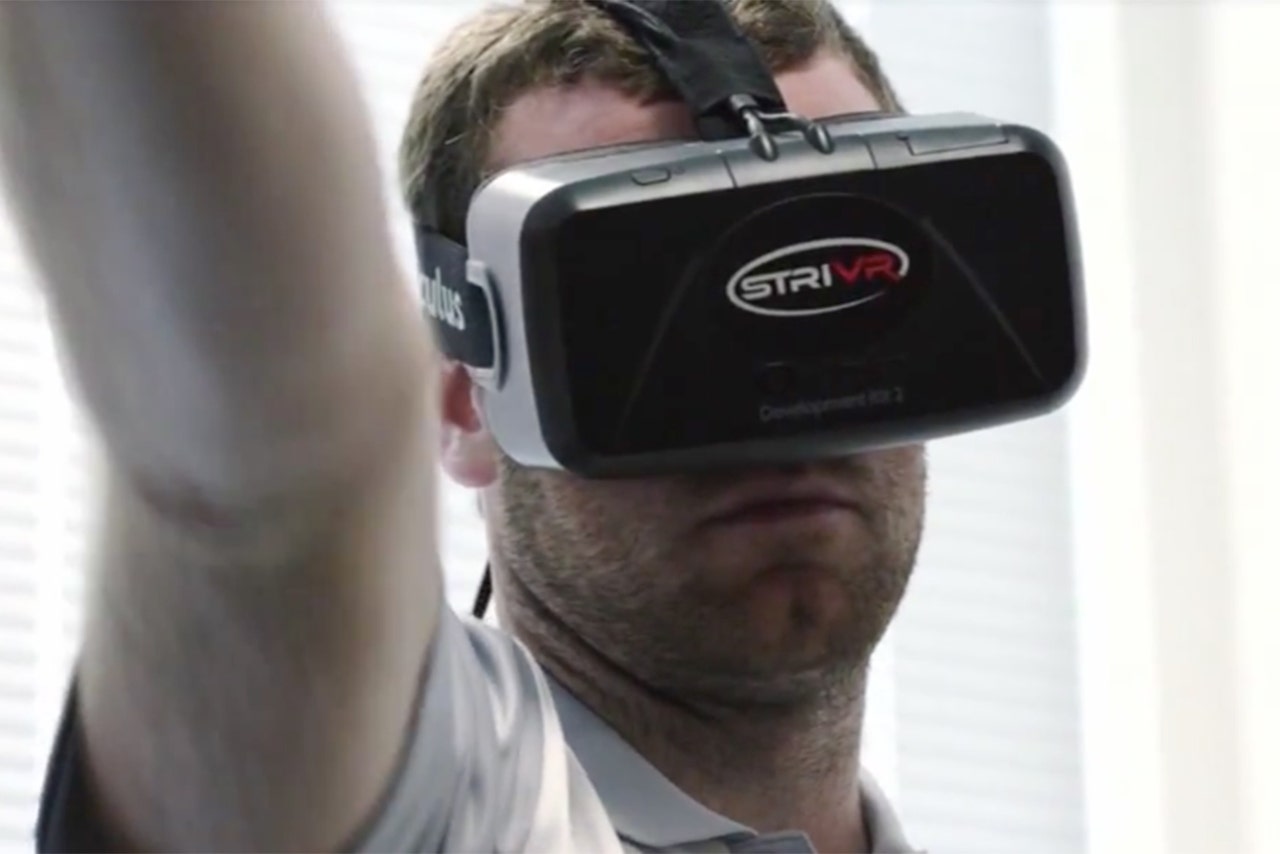 "I think the eyes are one of those untrained aspects of football. Everybody talks about 'speed' and how fast a guy is but it's also about recognizing plays and structure, and I think instincts can be learned and taught, so that intangible thing becomes tangible."

At Clemson, Watson is moving on to the NFL, but VR will remain a big factor for the Tiger QBs. One of the quarterbacks vying to replace Watson is Zerrick Cooper, who red-shirted in 2016 and didn't get any reps in practice on the field — but he did in the VR lab.

"He was able to sit in my meetings for 30 minutes and the other 30 minutes, I'd send him to the VR room, which is right next to my room, and he would go thru all of the concepts, cross it off on the playbook and he's 'in' the game," said Tiger QB coach Brandon Streeter. "He's in 7-on-7. He's really doing it almost. He's done very well."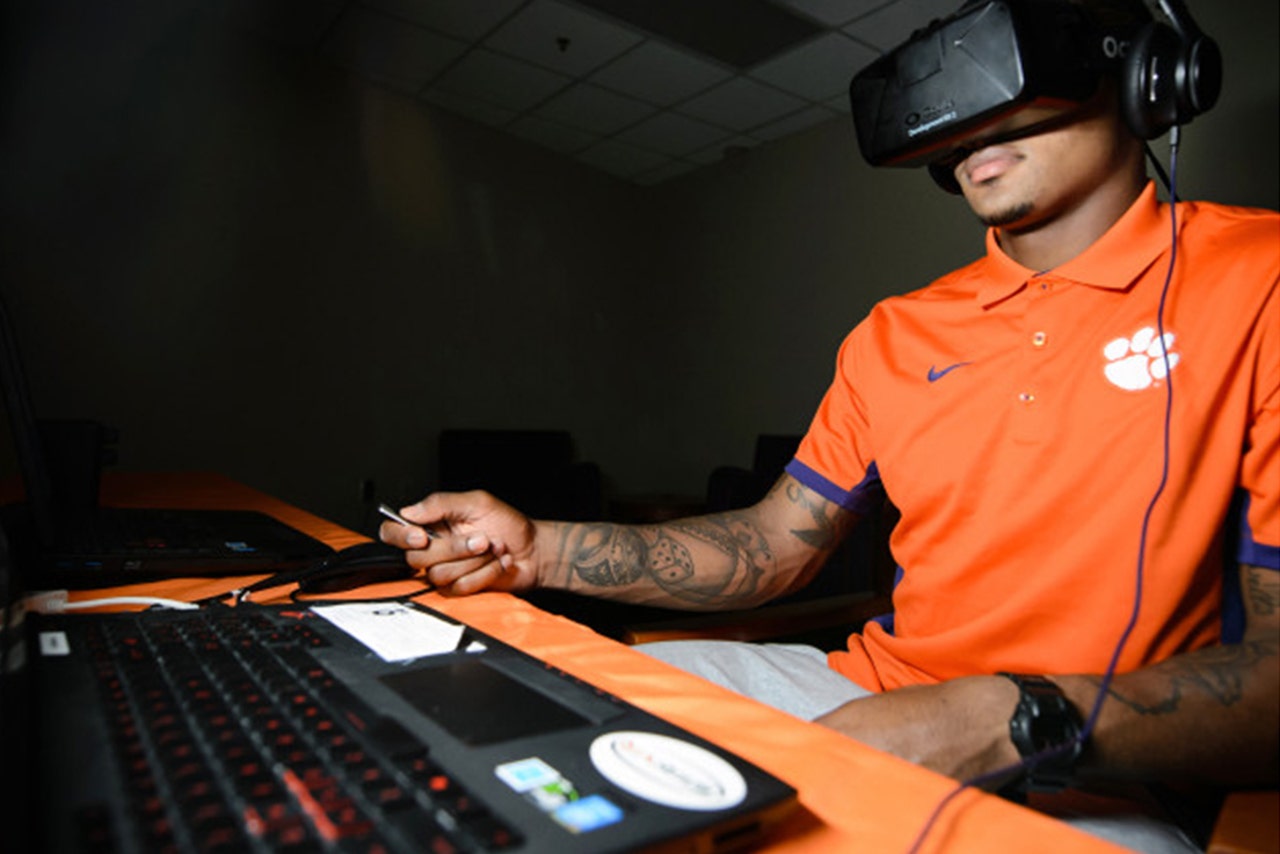 Cooper would put the VR headset on to go through many of the same things Watson and the Tigers other QBs experienced the previous day at practice. "I was able to get game-like reps," he said. "I could be in the play, look around, see what the defense is giving me. Look at a blitz period. You get to see the front and the coverage and how the safety rotates."

Swinney said VR hasn't just helped develop his team on the field, Clemson's also used the technology to boosts the Tigers recruiting.

"We can capture what it's like to run down the hill. We can put you on the field and experience Death Valley live. You can experience that locker room celebration live. Maybe you can't come visit. But now we can bring it to you."


---
---