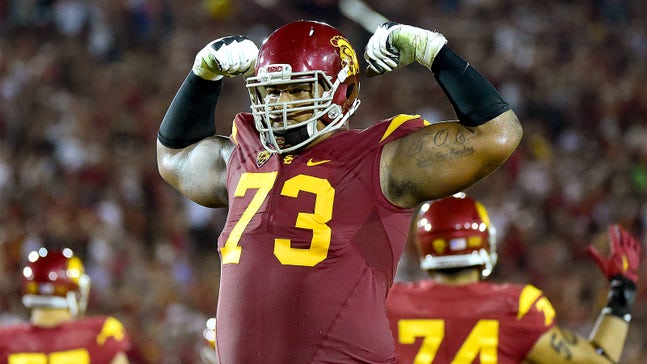 USC offensive lineman Zach Banner explains why he wears a Guam flag
Published
Oct. 27, 2015 5:14 p.m. ET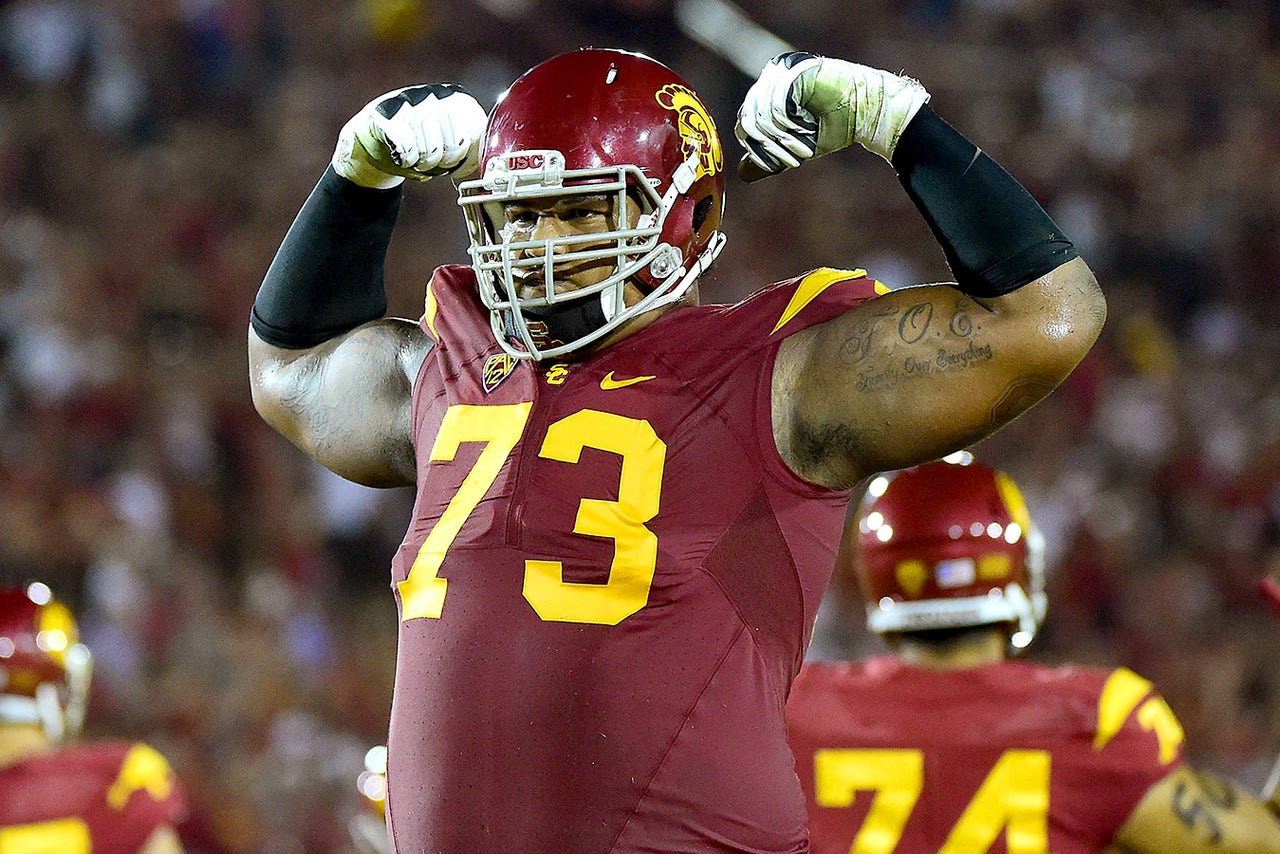 You may have seen USC offensive lineman Zach Banner wearing a guam flag after a game.
Banner explained why in a recent Instagram post. To read the full explanation, check below.
But when they left, all I had then was my homies from the East Side of Tacoma and my 4 older cousins. So most of my life I just said, "I'm black..." But when I lost my grandfather this past summer and went back to the island for the first time since I was a baby, those were the best/worst two weeks of my life. Simply because I realized that I had a whole family to play for back on the island, alongside with my family back in my hood in Tacoma, but I was sad that it took my granfathers death to help me realize that I am a Chamorro kid who grew up on the East Side. I love my people, and I love my neighborhood. I'm an East Side Original, with a whole island supporting his every move.
---
---