Ohio State Buckeyes
Ohio State Buckeyes
Urban Meyer reveals his plan for picking Ohio State's starting QB
Published
Jul. 30, 2015 7:45 p.m. ET

CHICAGO -- With the much-anticipated Ohio State quarterback battle narrowed to two, the common perception is that Buckeyes coach Urban Meyer must choose between one guy (Cardale Jones) who has a stronger arm and throws a better deep ball and another (J.T. Barrett) who's a better runner.
If only it were that clear cut.
Speaking to reporters here Thursday at his table at Big Ten Media Days, Meyer refuted the notion that the two are particularly different quarterbacks.
"I've heard the comments that Cardale is a much better down-the-field thrower," he said. "There may be some truth to that, but the way we call plays, it's ... what the defense dictates. It just so happened, for example, that in the Wisconsin game [Jones' first start], they were pressing man, forcing you to throw over the top. If it's a soft zone, you work underneath.
"Other than the difference in the way they look, I don't think their skill sets are all that far off. "
So then how will he distinguish them?
Meyer said it will be easier to evaluate two QBs during preseason practices than it would have been had Braxton Miller remained in the mix (Meyer confirmed Thursday that Miller is focused on switching to H-back). It becomes murkier, though, if neither player — one of whom (Barrett) finished fifth in the Heisman voting last year, the other of whom (Jones) won three straight postseason games — separates himself from the other.
Meyer said he misspoke during the spring when he said he would base his decision solely on statistical data, not "gut feeling."
"It's got to be both," he said Thursday. "I was on the sideline with those kids. It's how they performed last year, how they performed in the summer, and then we're going to chart everything throughout training camp. It's going to be an accumulation of all that information and then we'll make a decision."
"We're into toughness and leadership more than any other program," Meyer said. "... I've see Cardale Jones on fourth-and-1 against Oregon launch himself as he's looking at the first down marker. That's buried in my brain. I've also seen J.T. Barrett with a second-degree MCL sprain at Penn State, look at me and say, 'I'm not coming out of the game.'
"They're all embedded, and I just have to make the decision."
Asked whether he'll just play both of them,  Meyer replied flatly: "I don't know." That may be him playing coy. It's hard to imagine he'd let either quarterback waste away on the sideline all year.
And he apparently plans to remain coy right up until the Buckeyes' Sept. 7 opener at Virginia Tech. Meyer said Thursday he won't reveal his decision to the public beforehand.
"The first guy that jogs out at Blacksburg," he said, "will be the starting quarterback."
Stewart Mandel is a senior college sports columnist for FOXSports.com. He covered college football and basketball for 15 years at Sports Illustrated. You can follow him on Twitter @slmandel and Facebook. Send emails and Mailbag questions to Stewart.Mandel@fox.com.
---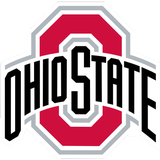 Get more from Ohio State Buckeyes
Follow your favorites to get information about games, news and more
---