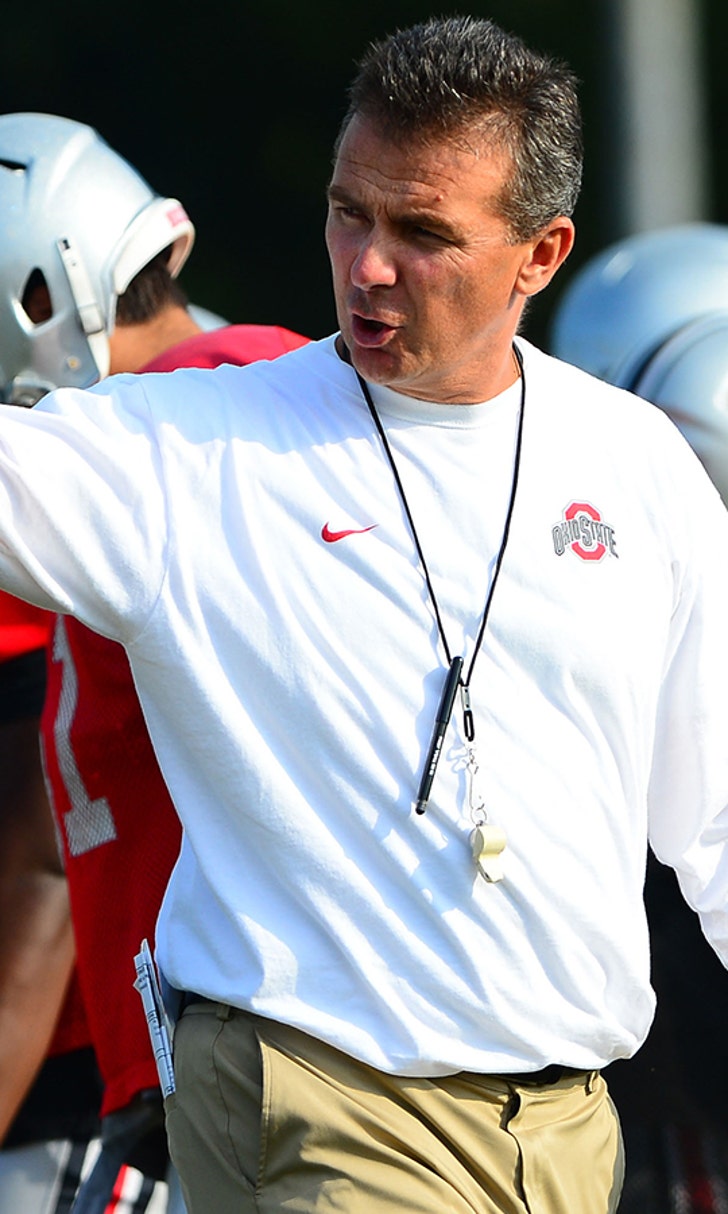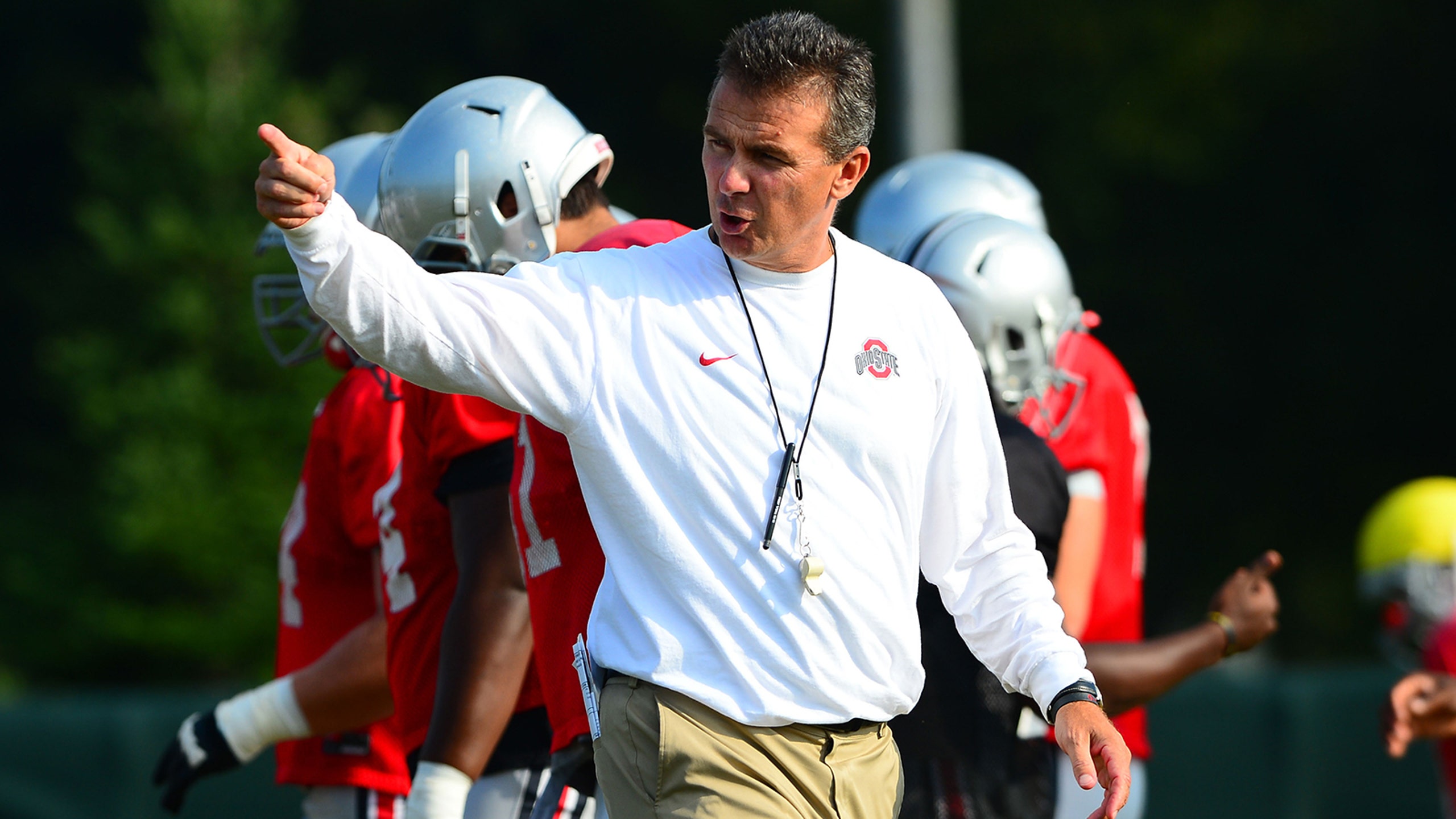 Urban Meyer prepping the Buckeyes' new batch of talent for the spotlight
BY Bruce Feldman • April 12, 2017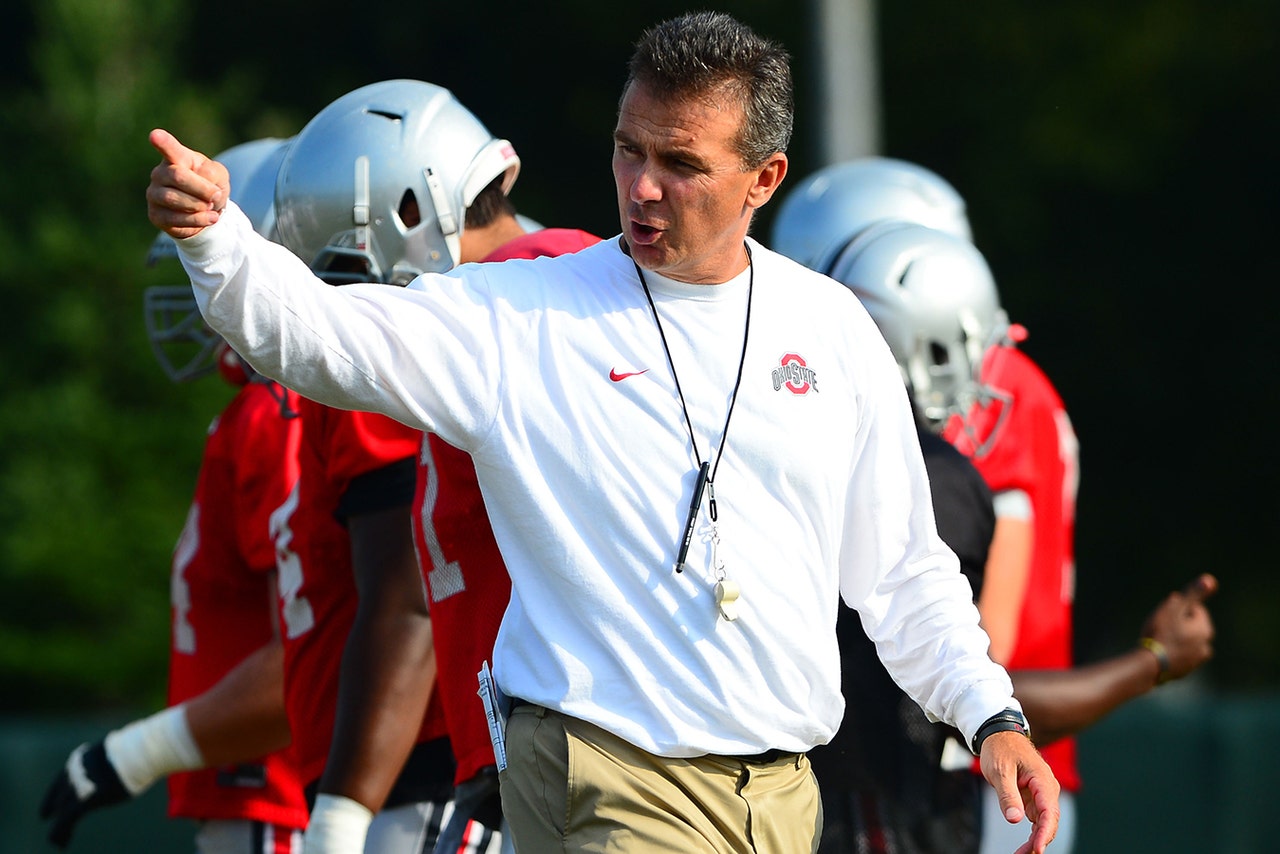 COLUMBUS, Ohio — Ohio State produced a dozen NFL draft picks last year, including five first-rounders. This year, the Buckeyes are expected to have three defensive backs go in the first round — two of them who were first-year starters in 2016 and proved to be breakout stars. After spending a few days at OSU last week, it was pretty obvious there is a new batch of talent primed to take their place in the spotlight.

The most intriguing upstart guy is Binjimen Victor, a 6-4 former blue-chip wideout from Florida who should help remedy a big issue for the Buckeyes offense: hitting downfield pass plays. When Victor arrived in Columbus last June, he weighed 163 pounds. "He looked like Bambi when he walked in here," said Mickey Marotti, OSU's assistant AD for football sports performance. Victor's now up to 195 while also having gotten faster, going from being a high 4.5 (40) guy to probably a high 4.4 guy, according to Marotti, but the coach cautions that he's still got a long way to go. He holds up a pencil. "That's Ben Victor. He just needs time. You can only get so strong, so quick. He's gotta get stronger. Not even been here a year. He's got all the genetics. He just needs more time. In the summer he'll make the biggest improvement."

Victor's potential, though, has Urban Meyer excited.


Andrew Weber-USA TODAY Sports

"His ball skills are a 10. He's a great kid," Meyer said. "He's struggles in some areas with releases and getting off bump coverage. But he's gonna be exceptional."

The Buckeyes could certainly use the boost. OSU ranked No. 91 in the nation in pass plays of 20 yards or longer with just 33 and were just No. 108 in 40-plus pass plays with 13. When the Buckeyes won the national title — and had deep threat Devin Smith — OSU ranked No. 15 (56) and No. 4 (32) respectively.

 

Some other observations and takeaways from the OSU visit:

• Some of the issues with struggling to get the ball downfield have obviously been attributed to J.T. Barrett. Meyer praised the Buckeyes' ability to hit the deep ball percentage-wise this spring, and he said they're charting everything. In terms of accuracy, not factoring drops, Meyer said his QBs have been close to 90 percent on target.

Bringing in new QB coach Ryan Day has certainly helped, Meyer told me. Barrett's completion percentage has actually decreased in each of his three seasons going from 65 percent to 63 to 61.5 in 2016. Meyer said that's also on the receivers and the pass protection, but noted an improvement in his senior quarterback: "J.T. kinda went stagnant and I've really seen a jump now."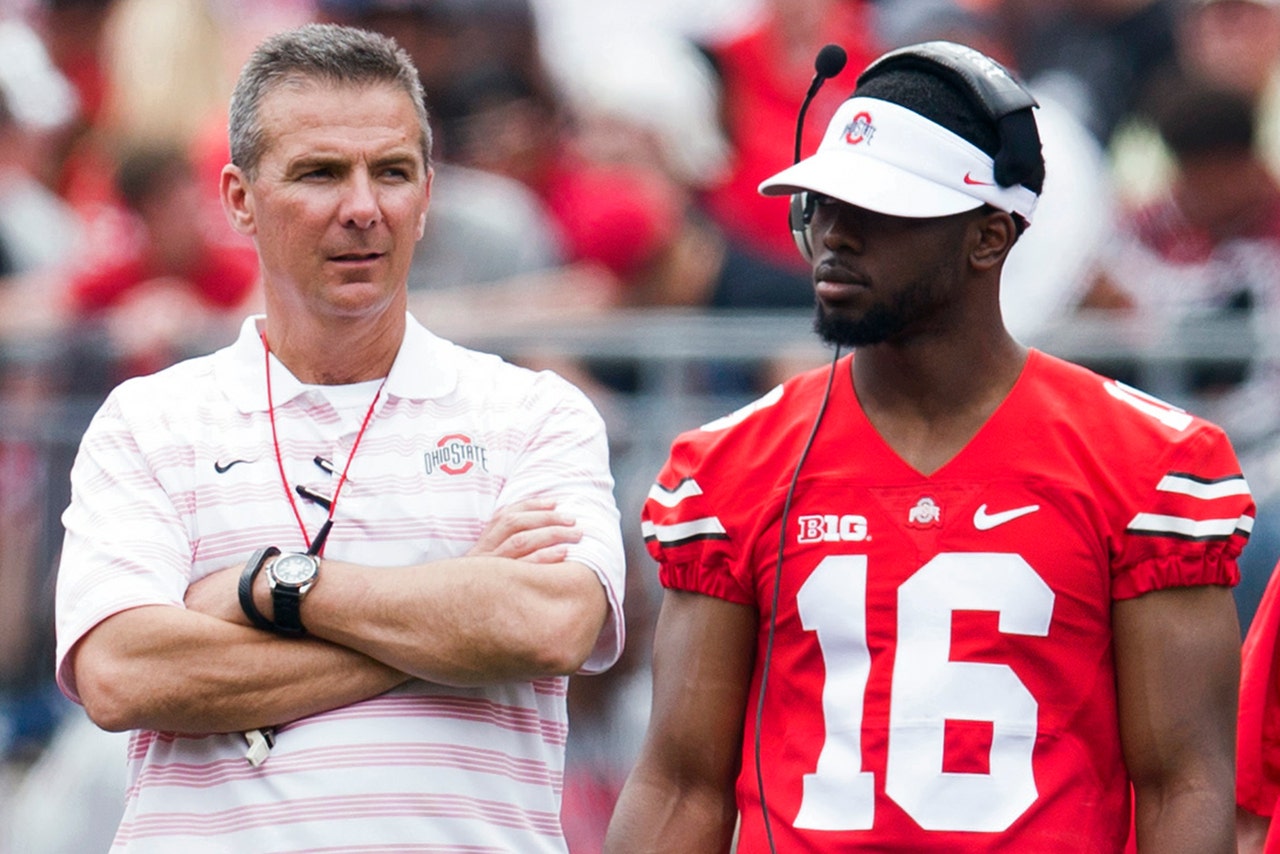 Greg Bartram-USA TODAY Sports

• In addition to Victor, Meyer and several other Buckeye coaches and players were pretty consistent in the players they said are primed for breakout seasons. All the coaches I spoke to pointed to a big improvement from the tight end group, most notably A.J. Alexander and Luke Farrell. O-lineman Demetrius Knox's name also came up a lot. Linebacker Malik Harrison had taken a big step forward before his spring was cut short with shoulder surgery. The Buckeyes also brought in five DBs at mid-year — OSU's track record of cranking out NFL DBs and the style of play obviously didn't hurt in getting these kids to Columbus. And it sounds like the staff is thrilled with what they've seen from all of them — not just athletically, but also from a maturity standpoint.

"They have athleticism, and the twitchy-ness, but they also have the work ethic and are serious," Marotti said of the new DBs, and the rest of the early-enrollees. "They know what happened (a season-ending 31-0 Playoff loss to Clemson that was Meyer's first ever shutout loss.) They know what's going on. It's all work. They're so mature compared to some other classes we've had."

DC Greg Schiano had a bunch of future No. 1 draft pick DBs while he was Miami's defensive coordinator, and he told me he has more talent in the Buckeyes (DB) room than when he was at UM. "We have long, fast guys that love to play and you also have the best cornerbacks coach in America," said Schiano. "Kerry Coombs is a corner specialist."

"The NFL never comes and says, 'We want a zone corner,'" Meyer jokes. "So that's why our guys when they wake up, they go play man (coverage) and they go to sleep playing man."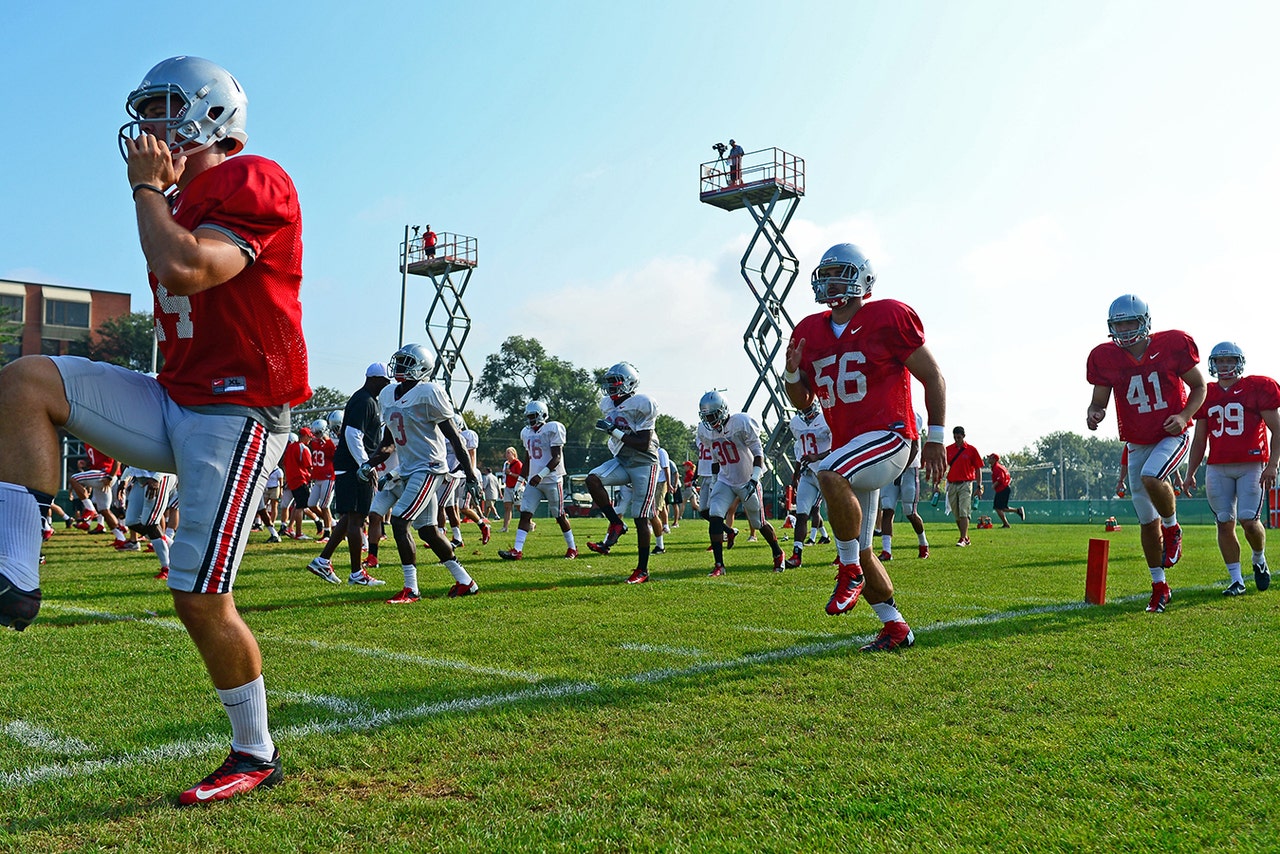 Andrew Weber-USA TODAY Sports

• In some past seasons, Meyer and Marotti have invoked aspects of stinging defeats to drive the off-season, like when they had their players at Florida doing 188 push-ups or 188 sit-ups at the end of their workouts to remind them of Knowshon Moreno's 188 rushing yards when Georgia beat Florida in 2007. Meyer and Marotti didn't feel the need to do something like that with the group this year. Particularly after returning from their Fiesta Bowl loss to Clemson.

"My message was that everyone has to get themselves right," Marotti says when asked about his message to the team after returning from their loss to Clemson. "Whatever your weakness are, whatever your goals and objectives are — let's focus on that for the next eight weeks and let's see where that takes us. The minute. Compartmentalize. Worry about you."

Marotti said it's usually a good sign when a team's best players are also their best workers, and he feels like that is the case with the 2017 Buckeyes with a nod to Barrett, Sam Hubbard, Tyquan Lewis, Chris Worley and Dante Booker.

Worley himself had his take on why such a talented — but young — team fizzled late in the season.

"As a team we got away from the little things," Worley told FOX Sports, saying that comes back to lack of accountability. "It may not have shown earlier on in the year but it caught up to us. Coach Meyer, Mick and the position coaches have been doing a great job of making sure we stay on the little things."

But Meyer still said he reserved the right to pull rank if it's warranted.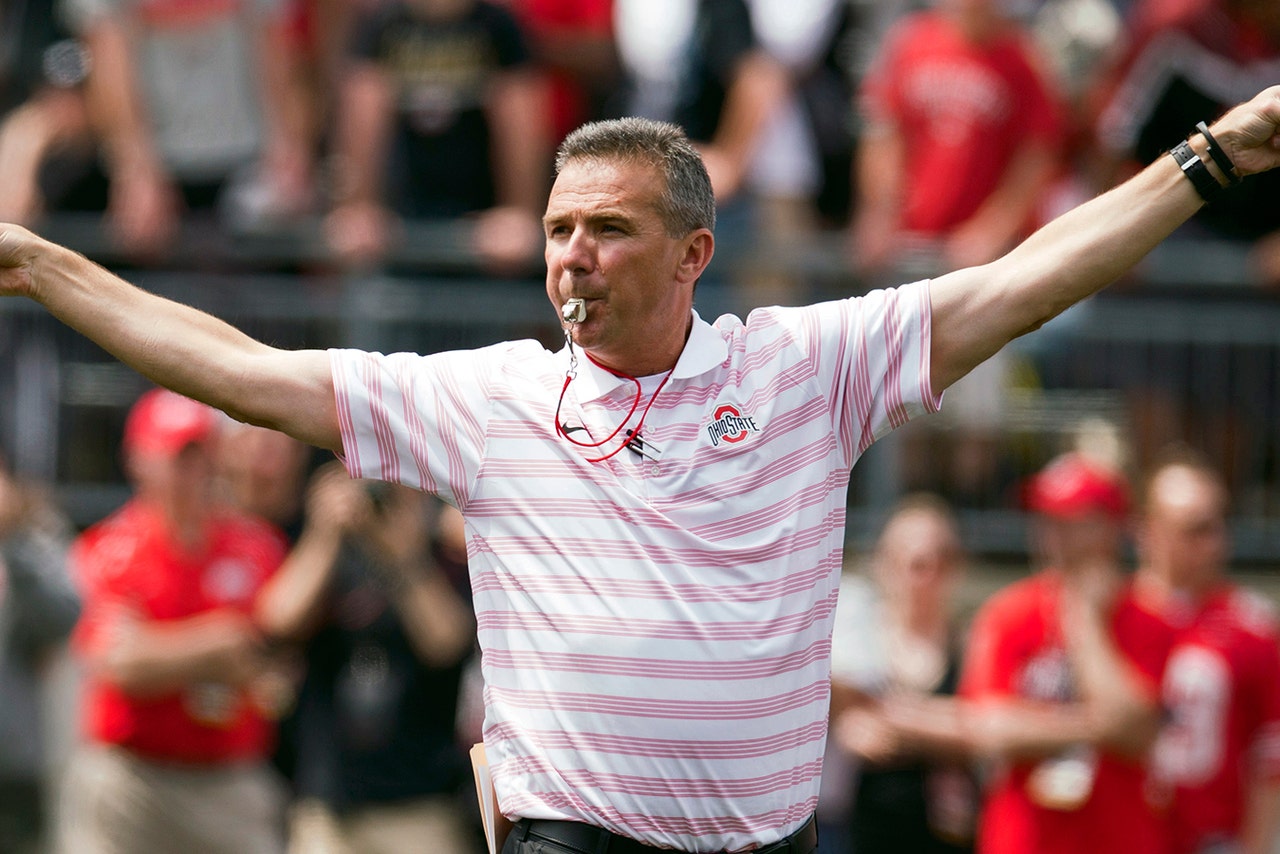 Greg Bartram-USA TODAY Sports

• The Buckeyes are absolutely loaded with defensive ends but the rising stud defensive player that's generating the most buzz is Dre'Mont Jones, a 6-3, 285-pound sophomore defensive tackle. Meyer told me Jones is OSU's most explosive inside player, and it's not even close.

"He's just getting better and better," Meyer told me last week. "I'm really impressed with him, with his maturity and him being consistent. We saw flashes with him a year ago. His demeanor and the way he attacks every day. He was not a passionate player but he's much different. (DL coach) Larry Johnson's done a terrific job.

Jones was a basketball player who came in as a 240-pound defensive end. "When he gets into his big-boy bones he'll be a 295 guy," Marotti said. "And he's twitched-up."

Meyer and Marotti have been around a lot of really gifted D-linemen. The closest comparison they have athletically for Jones is former UF star Ray McDonald. Jones probably isn't quite as powerful but he's even more athletic and flexible. Jones was a four-star recruit coming out of high school, but on a team dripping with four and five-star guys, he was not expected to develop into what he is now.

"Nobody knew he was gonna be this," said Schiano. "Larry Johnson is the best. He develops guys better than anyone I've ever been around at the defensive line position. He's taken a guy who is really talented but didn't understand what it meant to play 3-technique, and now I think he will be one of the elite 3-techniques in America. He is a big man but it's phenomenal the way he can cover ground."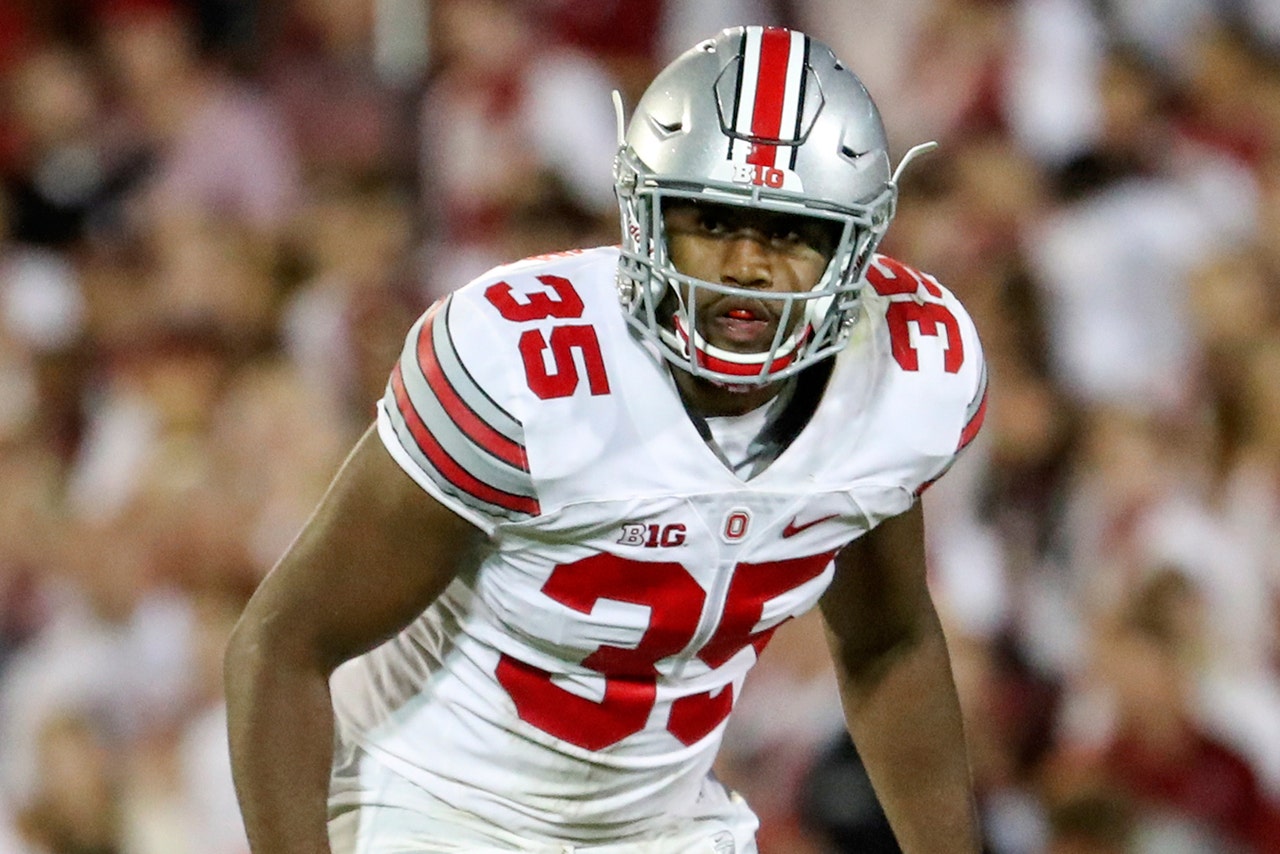 Kevin Jairaj-USA TODAY Sports

• The Buckeyes may be a step quicker and better in coverage at middle linebacker even though standout Raekwon McMillan is moving on to the NFL. Chris Worley slides into the middle and the staff is very confident with him in there.

"He is really smart and has a great feel for things and beating blocks," Schiano said. Of Worley's uncanny knack of getting past people: "He's quick and slippery."

Worley arrived at OSU as a 182-pound safety but now is 233. And it's not like he'd packed on bad weight. "My 10-yard split is faster than when I came here, even at 50 pounds heavier," Worley said. "(Moving inside) is not that big of an adjustment. I'm excited for it. I'm having fun doing it."

When I was visiting with Worley in OSU's indoor facility the Buckeyes big-screen video board posted recent GPS performance data from the players as a source of motivation. One of them posted that Worley had clocked the fastest top-end speed month for linebackers at 20.9 MPH (which was also faster than any of the Buckeye running backs). As fast as Worley is — he actually cracked the 21 MPH barrier in a game against Wisconsin last season when he ran down RB Corey Clement — he admitted he might only run the fifth-fastest 40 among OSU linebackers.

"Jerome Baker and Dante Booker probably both can run 4.4s," Worley said. "Keandre (Jones) can run 4.4 and Malik Harrison probably could run 4.4 if he trained for it."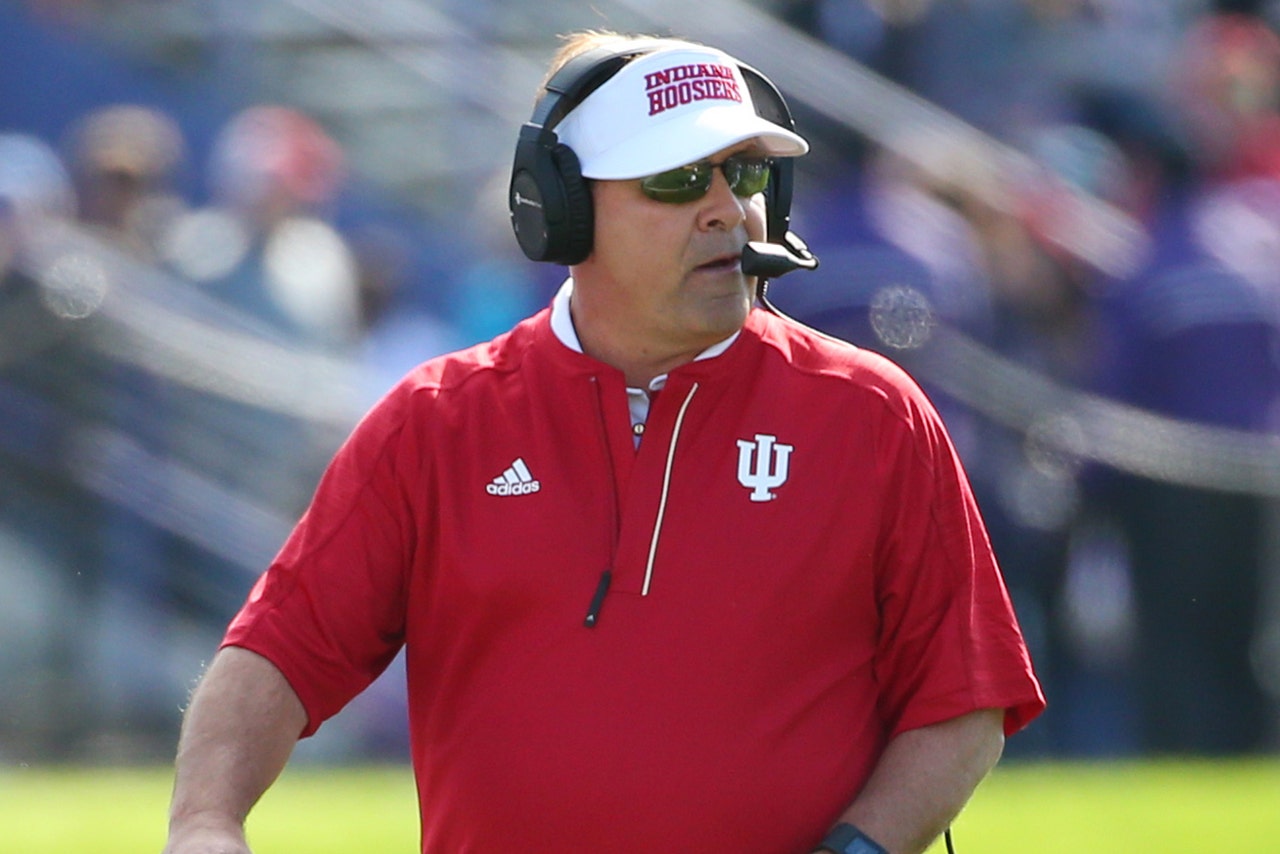 Jerry Lai-USA TODAY Sports

• It was interesting to hear some of the reaction when I mentioned to other coaches on my spring football tour that I'd been to Ohio State. A few gushed about how big of a hire Meyer made by adding former Indiana head coach Kevin Wilson as his new offensive coordinator.

"He's one of the smartest guys I've ever coached with," said Pitt head man Pat Narduzzi. "He's just understands the game at a different level. I think it's a great hire for Urban."

Both Narduzzi and his OC Shawn Watson had worked with Wilson at Miami of Ohio in the '90s.

"Football comes very easy to him," Watson said of Wilson. "He keeps it way simple. He's just got a visual mind. He knows how the defense is all tied together and where the weakness is, because there is a weakness. He's great at game-planning. He sees what other people can't see, and he keeps it easy to the kids can play at a high level."


---
---