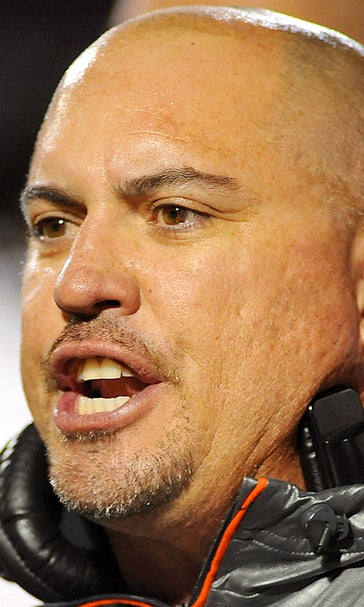 UNLV names high school vet Tony Sanchez new head coach
BY foxsports • December 11, 2014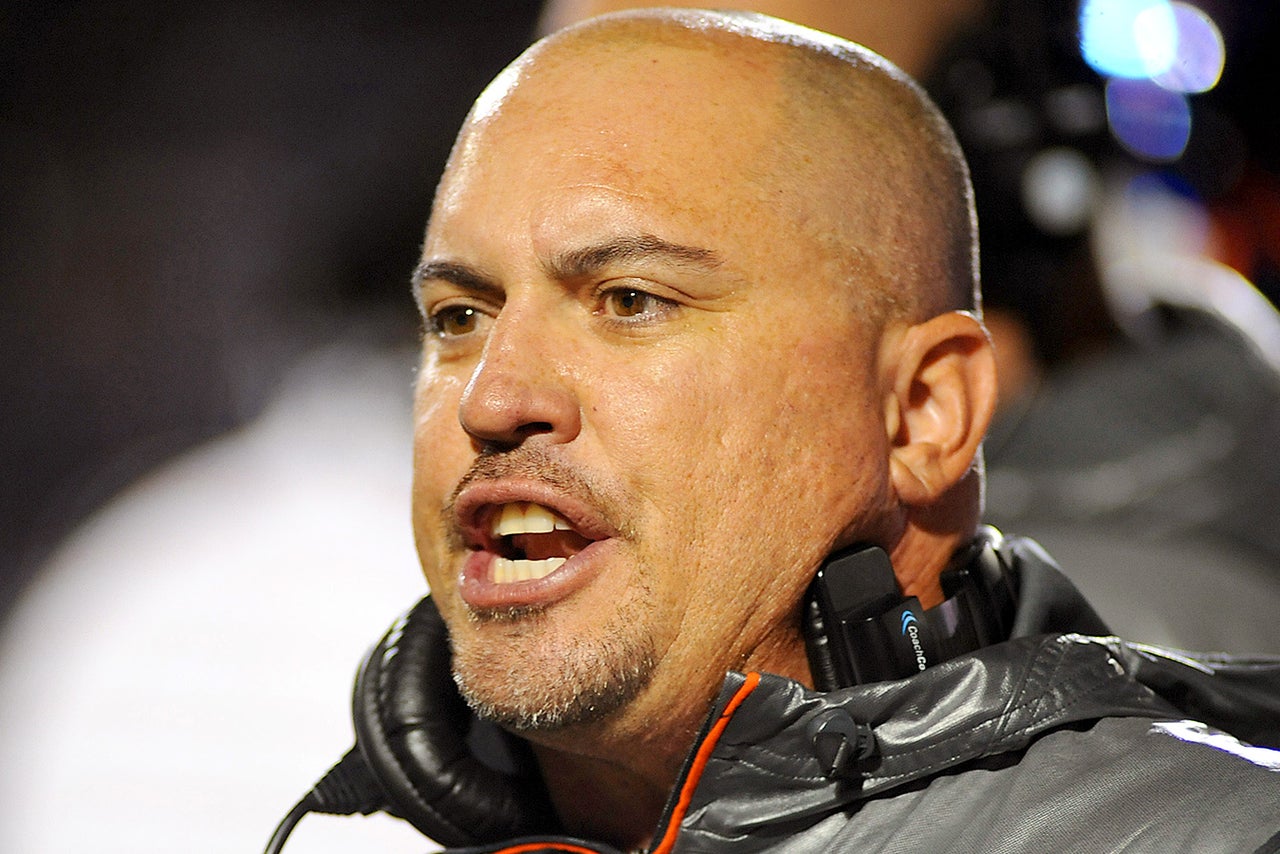 UNLV is taking a gamble on its next football coach.
Based on the success Tony Sanchez had at nearby Bishop Gorman High School, the university's hierarchy believes it's worth the risk.
UNLV named Sanchez as its head football coach Thursday, joining a small group of Division I schools to hire a head coach directly from the high school ranks.
The hiring still must be approved by the UNLV Board of Regents at its meeting Tuesday.
"In Las Vegas and as a Las Vegan, we aren't afraid to take a very bold and unconventional approach when responding to challenges," UNLV athletic director Tina Kunzer-Murphy said. "We aren't afraid to challenge the status quo."
UNLV is certainly a program in need of a jolt.
Bobby Hauck led UNLV to its first bowl appearance in 13 years last season, but the program reverted to its struggling ways this season, finishing 2-11 overall, 1-7 in the Mountain West Conference. Hauck resigned after the final game this season, finishing 15-49 in five years.
UNLV has had four winning seasons in 28 years and is in dire need of facilities upgrades, so something needs to change.
Hiring the 40-year-old Sanchez does come with risk, but could have a big payout.
Energetic and detail-oriented, Sanchez had a stellar career at Bishop Gorman, turning the program into a national powerhouse.
Bishop Gorman won a Nevada state championship in each of his six seasons there and he finished 85-5, with no losses to another Nevada school. Sanchez also coached 25 players who went on to play Division I football.
Sanchez's only experience on the college level came in 1996, when he served as an undergraduate assistant coach at his alma mater, New Mexico State.
In making the jump, Sanchez will go from the top rung of high school football to one of the lowest in Division I college football.
"As far as people questioning my ability to do the job, it's understandable; it hasn't been done many times in college to know whether or not it really works," Sanchez said. "I think when people see the staff we bring in, the energy we have, the way we do things, people will be very confident in our ability to move forward with this program."
Sanchez is believed to be the fourth coach to make the direct jump from high school to FBS head coach, joining North Texas' Todd Dodge, Notre Dame's Gerry Faust and Iowa's Bob Commings.
Sanchez will try to do what his high school-to-FBS predecessors couldn't: win consistently.
Dodge, a successful high school coach in the Dallas-Fort Worth area, went 6-37 as North Texas' coach from 2007-10. Faust was 30-26-1 in five seasons with the Irish and Commings was 18-37 in five seasons with the Hawkeyes.
Sanchez does have a bit of a head start.
Being a local, he already has established local connections for fundraising and he knows the recruiting game well, with Bishop Gorman being a must-stop for college coaches in the West the past six years.
"It's very, very clear Tony Sanchez is the guy for UNLV," Kunzer-Murphy said.
---