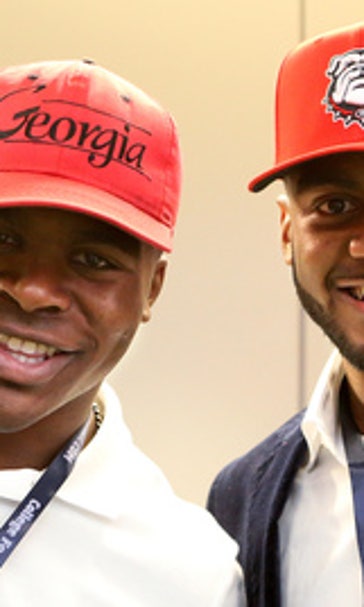 UGa adds top athlete Hardman to early enrollees Eason, Nauta
BY foxsports • February 3, 2016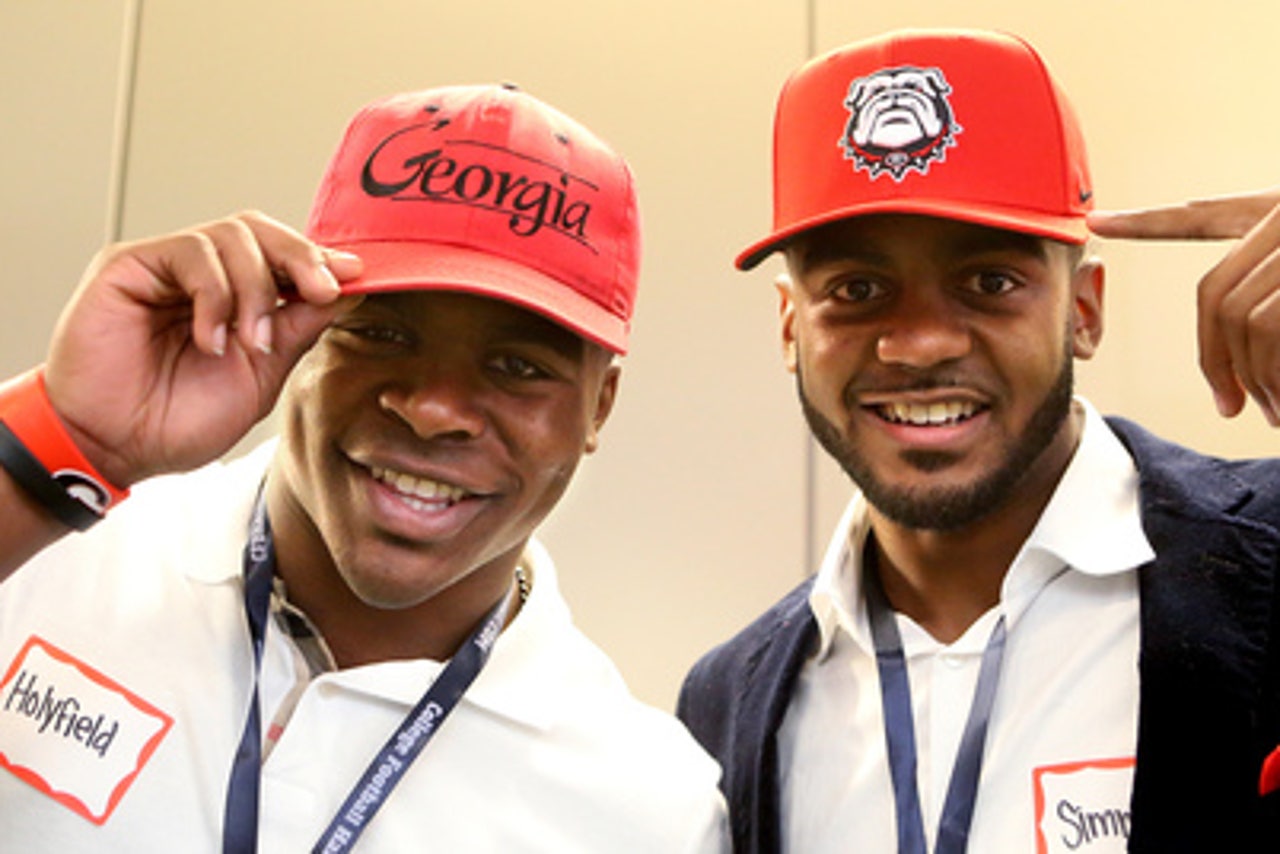 ATHENS, Ga. (AP) Kirby Smart made quite a splash with his first recruiting class at Georgia.
Even though he got a late start on the job, Smart landed one of the nation's leading collection of prospects Wednesday. Most notably, the Bulldogs picked up top-rated athlete Mercole Hardman Jr., who announced his decision during a morning ceremony at Elbert County High School in Elberton, Georgia. He figures to break into the lineup right away on defense and could wind up playing offense, too.
Smart, the former defensive coordinator at Alabama, was hired shortly after Georgia fired longtime coach Mark Richt but wasn't able to take over right away, staying with the Crimson Tide through their victory in the national championship game.
Georgia signed plenty of familiar names. Running back Elijah Holyfield is the son of former heavyweight champion Evander Holyfield, while receiver Riley Ridley is the younger brother of Calvin Ridley, who as a freshman played a key pass-catching role for Alabama's national championship team. The Bulldogs also landed tight end Charlie Woerner, the nephew of former Georgia star Scott Woerner, who was recently elected the College Football Hall of Fame.
Smart signed 13 players from within the state but missed out on top prospect Derrick Brown.
---
Other things to know:
Top 25 Class: Yes
Best in class: Jason Eason, QB, Lake Stevens, Wash.; Mercole Hardman Jr., ATH, Elberton, Ga.; Isaac Nauta, TE, Buford, Ga.
Best of the rest: Michail Carter, DL, Jackson, Ga.; Ben Cleveland, OL, Toccoa, Ga.; Chauncey Manac, OLB, Fargo, Ga.; Julian Rochester, DL, Powder Springs, Ga.; Javon Wims, WR, Miami.
Late addition: Hardman was a huge coup for the Bulldogs, giving them one of the nation's top-25 prospects to go along with early enrollees Eason and Nauta. Hardman, who has been compared to Southern Cal cornerback Adoree Jackson, picked his home-state school over SEC rivals Tennessee and Alabama.
One that got away: DT Derrick Brown, the state's top prospect, went with Auburn over Georgia and several other SEC schools. While Smart was pleased with the players he got on the defensive line, Brown would've made Georgia's class truly special.
How they'll fit in: Eason will compete for the starting quarterback job right away. The Bulldogs struggled mightily on offense last season, largely because of their struggles at the most visible position on the field. Incumbent starter Grayson Lambert returns, but it will be an upset if he keeps the job over Eason. Hardman will be expected to start at cornerback and likely handle kick return duties. Depending on how quickly he adapts to the college game, he could work his way into the mix at receiver, as well.
---
For the full list: http://www.GeorgiaDogs.com
---