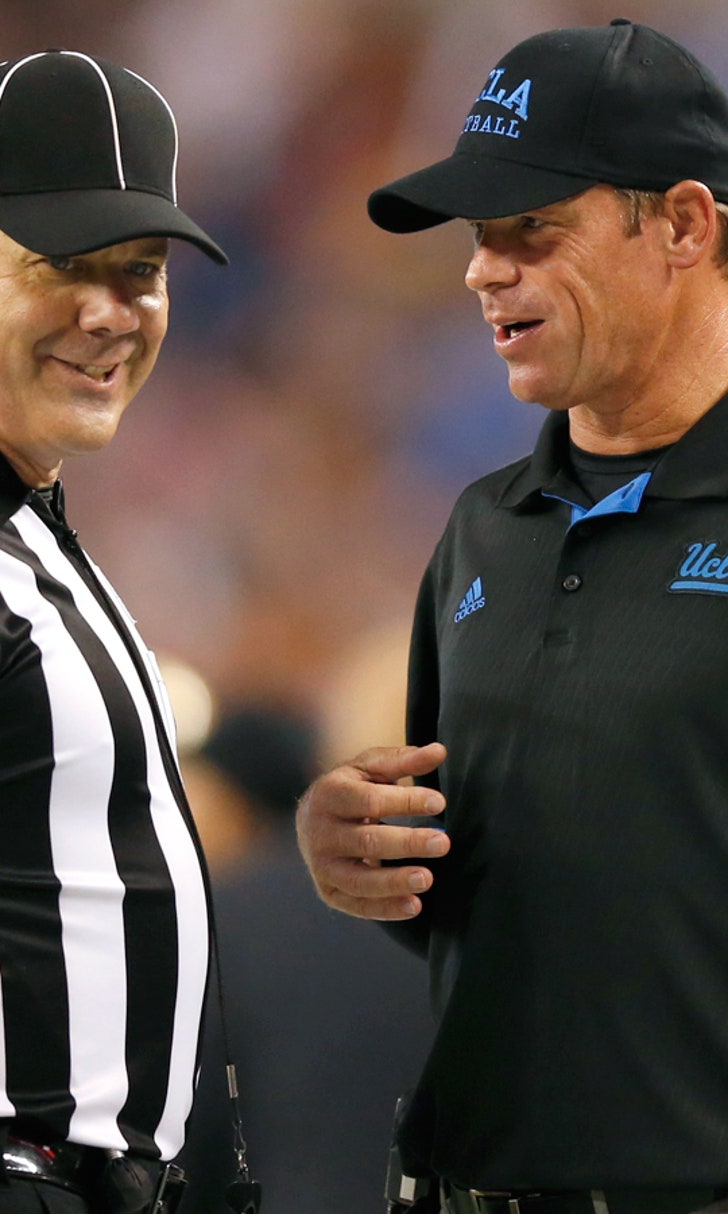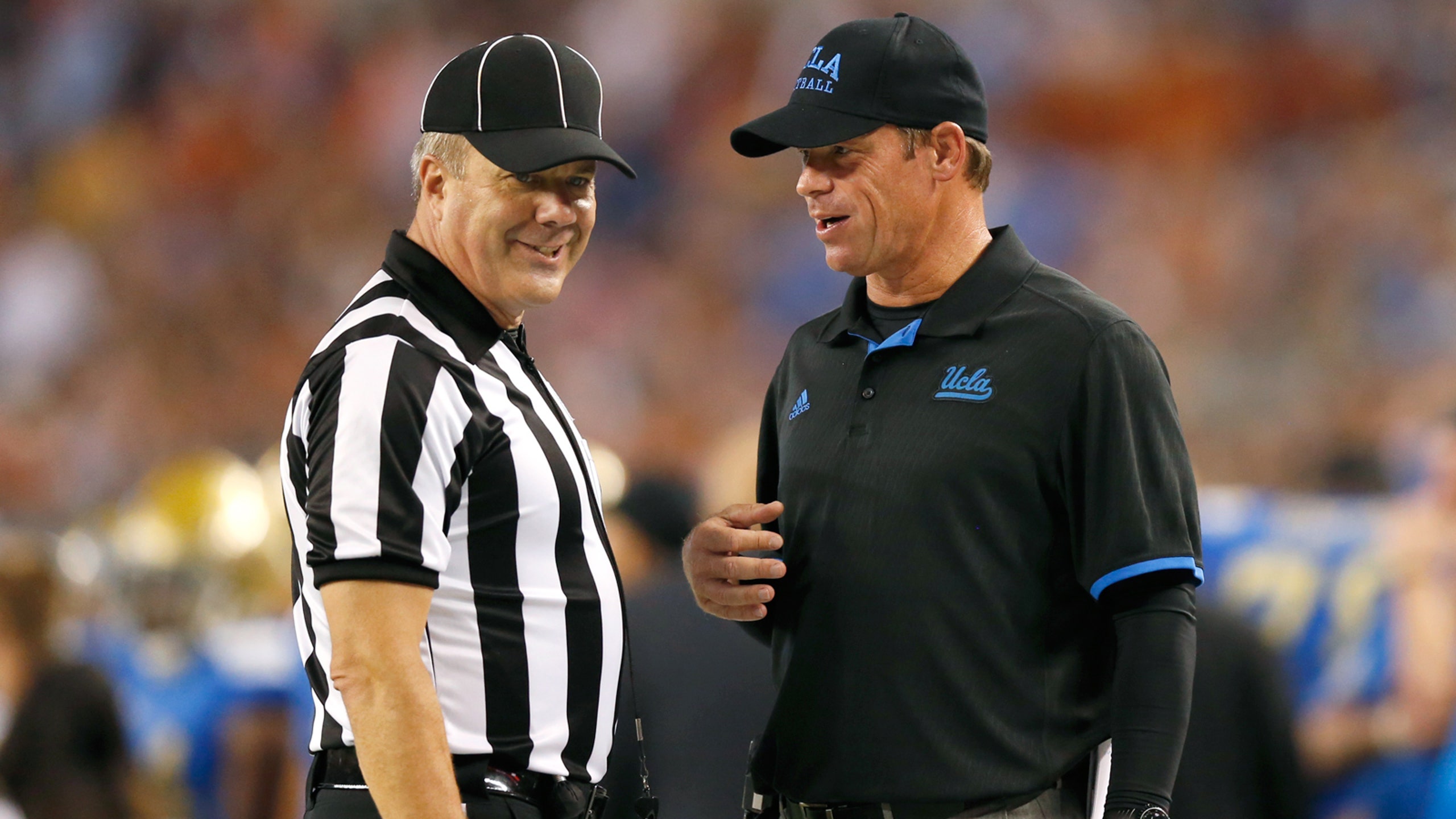 UCLA's Jim Mora not a fan of Pac-12 refs
BY foxsports • November 16, 2015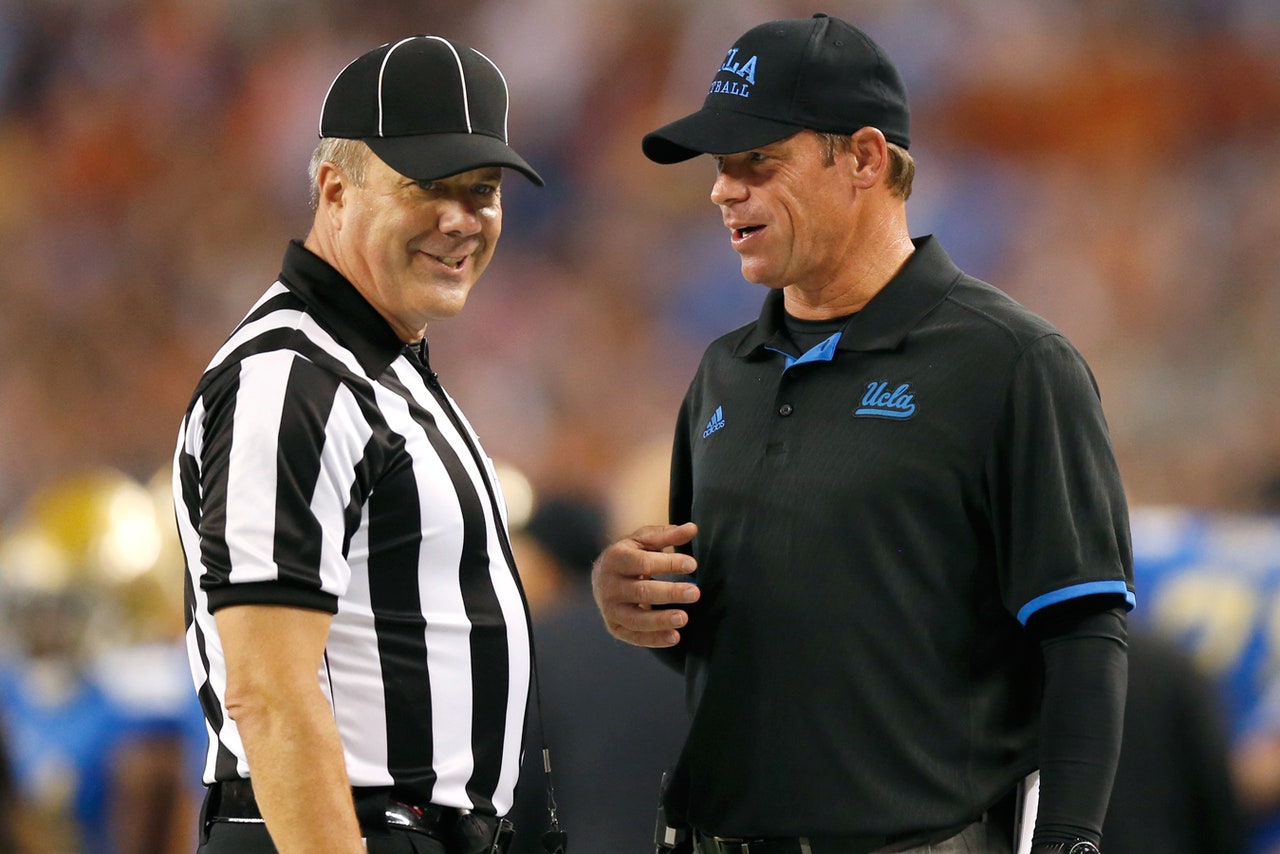 UCLA's 31-27 loss to Washington State on Saturday night at the Rose Bowl left many members of the Bruins family with a sour taste. 
Bruins head coach Jim Mora was visibly angry after the loss, partially due to the play of his team, but also due to the officiating. 
Mora was so angry that he was reportedly seen screaming at head referee Terry Leyden after the game and even told UCLA's athletic director Dan Guerrero that he wanted the refs to be fired.
Jim Mora was screaming at the head ref coming off the field. Then went over to Dan Guerrero and yelled that he wanted the ref fired. #UCLA

— Bruin Report Online (@BruinReport) November 15, 2015
Mora has denied that he said anything like that to Guerrero, but did say he spoke with Leyden after the game.
"I expressed some concerns," Mora said, per the Los Angeles Times. "It was not frustration."
More went on to explain why he was annoyed by some of the calls and non-calls against Washington State.
"How have we played seven games in the Pac-12 and opponents have only been called for holding twice on pass plays?" Mora said, per the Los Angeles Times. "We have to figure out why. Are we not doing something right? Are we unlucky?"
Mora could address the issues by contacting the Pac-12 office; however, the UCLA coach does not believe that's an effective method of getting the point across.
"I don't know if that is always as effective as you'd like it to be," said Mora. "... it tends to be a great source of frustration when you get the answer back rather than being a source of impactful discussion."
---
---