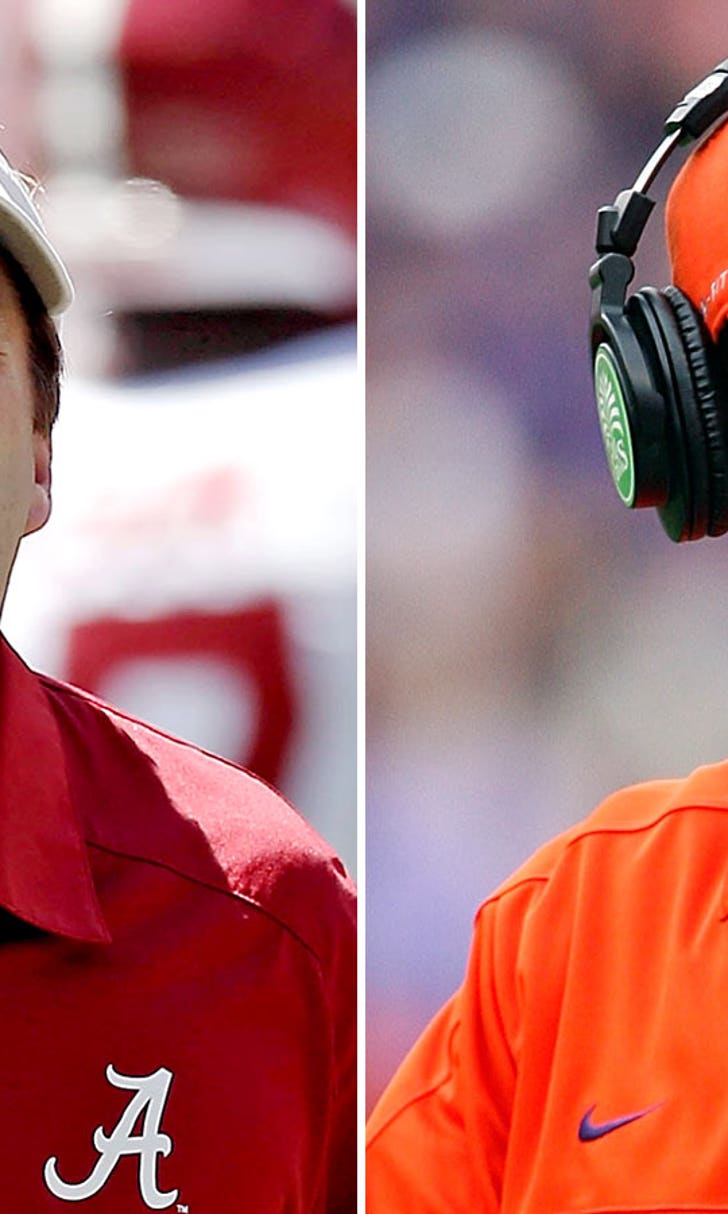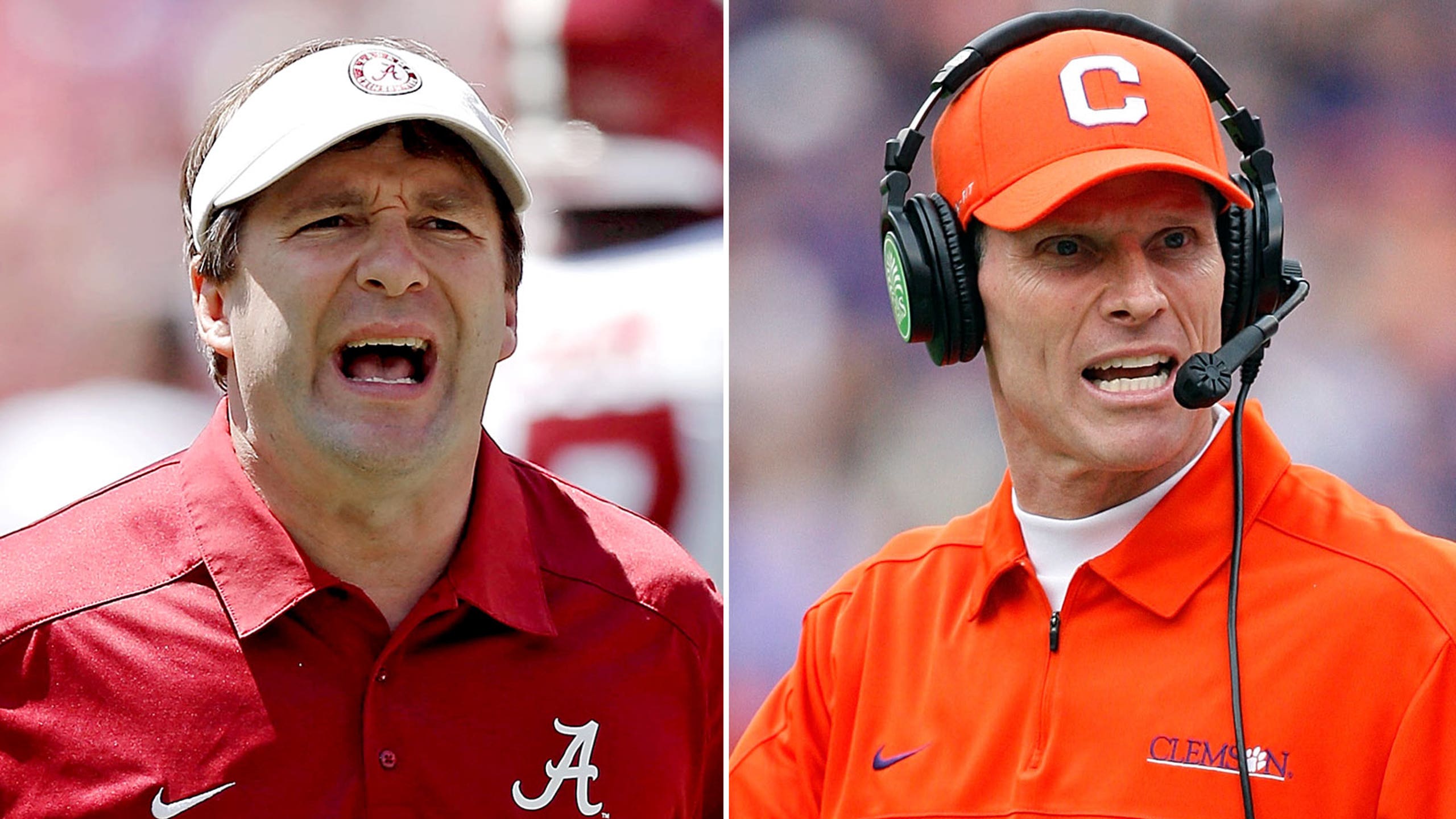 Top 10: Star defensive coordinators ready to become head coaches
BY Bruce Feldman • August 12, 2014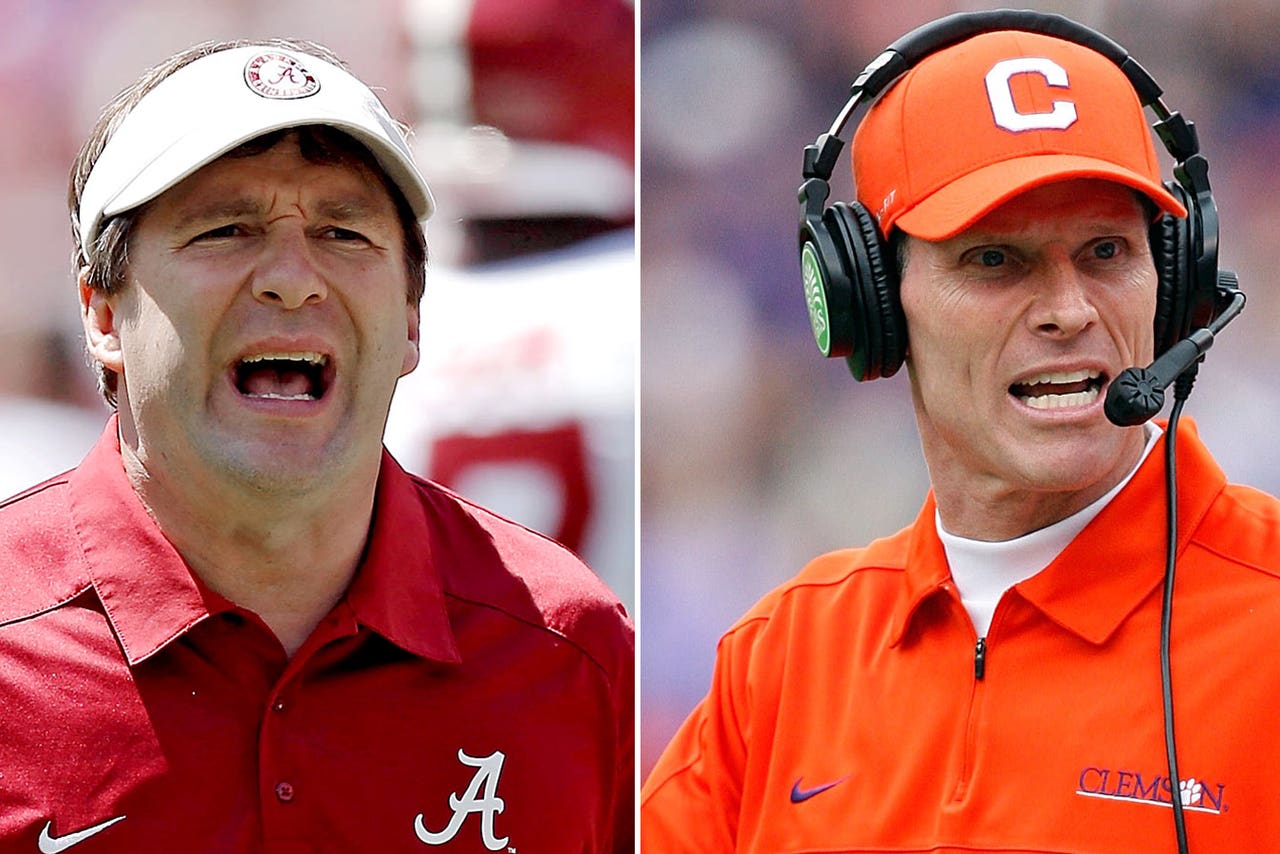 Two weeks ago we looked at the offensive assistant coaches with the best shots to spring board into a head coaching job later this year.
For this week's Top 10, it's time to look at the defensive guys.
No. 10 (tie): Robb Smith, Arkansas Razorbacks
The 38-year-old former Rutgers DC, who went with Greg Schiano to the Bucs as a linebacker coach, is back in college trying to help Bret Bielema get Arkansas out of the SEC cellar. Last year, the Hogs gave up 6.1 yards per play. In his last season running the Rutgers D, the Scarlet Knights allowed just 91 points in seven conference games. They also allowed just 95 rushing yards per game, which was sixth-fewest in the country. His work as a special teams coordinator at Rutgers also was outstanding.
No. 10 (tie): Geoff Collins, Mississippi State Bulldogs
One of the most respected up-and-coming coaches amongst his peers, Collins, a former FIU DC, has done terrific work for years now. Last season, he led the Bulldogs to a No. 18 national ranking in total defense. Prior to coming to the Bulldogs, Collins' 2010 FIU D led the Sun Belt in total defense, scoring defense, pass efficiency defense and turnover margin, which is even more impressive when you consider the unit ranked 119th nationally in total defense and 111th in scoring defense in 2009.
No. 9: Chris Ash, Ohio State Buckeyes
One of the better secondary coaches in the country, the 40-year-old Ash did an excellent job at Wisconsin before following Bret Bielema to Arkansas, where they didn't inherit much talent. And, for as bad as things were in Fayetteville, keep in mind Ash's pass D finished 72nd nationally in passing yards allowed in 2013 after ranking 113th in 2012. 
Ash comes to OSU tasked to fix what was a mess of a pass defense in 2013. If Ash can solve those issues, he will move up on the radars of AD's, especially with his connection to Urban Meyer, who has groomed a bunch of successful head coaches.
No. 8: Lorenzo Ward, South Carolina Gamecocks
The former Bama player, who learned under the great Frank Beamer and Bud Foster, has done outstanding work for Steve Spurrier and the Gamecocks, especially last season. Even though South Carolina lost all of its starting linebackers to graduation, the D ranked second in the SEC and 12th in the nation in scoring defense (20.3 ppg) and fifth in the SEC and 19th in the country in total defense (350.0 ypg). Better still, Ward's defense held 11 of its 13 opponents to below their season scoring average. 
No. 7: Bud Foster, Virginia Tech Hokies
Long regarded as one of the football's top assistants, Foster just keeps building nasty defenses. Last season, the Hokies were No. 4 in the nation in total defense. Will this be the year he finally gets his shot at a good head coaching job? There do figure to be a few good vacancies in that part of the country.
No. 6: Justin Wilcox, USC Trojans
He's crafted an impressive resume in a hurry with good results at Boise State, Tennessee and Washington in recent years and now moves on to a bigger stage with a bunch of top talent. He does take over a unit that actually played very well and was top 15 statistically under former DC Clancy Pendergast, but they figure to be even better since they have more experience now in the secondary.
No. 5: Dave Aranda, Wisconsin Badgers
His boss, Gary Andersen, is one of the most underrated coaches in the country and Aranda is one of the more underrated assistants. In his debut season with the Badgers, Aranda installed his 3-4 scheme and UW was No. 6 in the country in scoring defense, seventh in total D and held its opposition to 12 points below its season average. Another plus: In a league loaded with standout running backs, the Badgers were still No. 5 in the nation in rushing defense.
No. 4: Brent Venables, Clemson Tigers
A high-energy guy who had a lot of success at Oklahoma and also is known as one of the country's top recruiters, the 43-year-old Venables has fixed what had been a dreadful Tiger defense. Last season, Clemson ranked No. 24 in the nation and led the country in TFLs by a pretty large margin with 123. The year before he arrived, Clemson was 71st in total D and 65th in TFLs. This season, they figure to be even tougher on D.
The Kansas native, despite being a K-State product, would seem like a very good alternative if Charlie Weis can't get Kansas headed in the right direction this year.
No. 3: Jeremy Pruitt, Georgia Bulldogs
His stock surged last year after coming over from Alabama and helping FSU get over the top to win the BCS title. The Noles led the nation in scoring D (12.1 ppg) in 2013. If he can remedy what has been an underachieving Bulldog defense and help UGA win an SEC title, his profile will REALLY take off.
No. 2: Kirby Smart, Alabama Crimson Tide
Last season, the Tide, despite losing more first-rounders off its defense and playing in a league loaded with standout QBs, still finished in the top five in total defense. As with Narduzzi, it's a surprise to a lot of folks that Smart isn't off running his own program already. It's been five years since he won the Frank Broyles Award, becoming the first Tide assistant to ever do so. The 38-year-old Smart's been primed to run his own show after almost a decade working under Nick Saban.
No. 1: Pat Narduzzi, Michigan State Spartans
The best defensive coordinator in college football, the 48-year-old assistant has built the Big Ten's toughest D three years in a row and had a huge role in turning the Spartans into a Big Ten power. Last season, the Spartans led the nation in allowing the fewest yards per play (4.04), which helped them win the Big Ten and the Rose Bowl and helped Narduzzi win the 2013 Broyles Award, honoring the nation's top assistant coach.
It's been almost 30 years since the Big Ten has been keeping league stat champions for overall games, and MSU is the first team to win three straight titles in total defense and rushing defense. Prior to MSU, Narduzzi produced salty defenses at Cincinnati and Miami-Ohio. Last December, he turned down a shot to be the head coach at UConn, but he figures to have some even bigger opportunities this winter. He's also proven to be one of the best recruiters in the Big Ten.
Bruce Feldman is a senior college football reporter and columnist for FOXSports.com and FOX Sports 1. Follow him on Twitter @BruceFeldmanCFB.
---