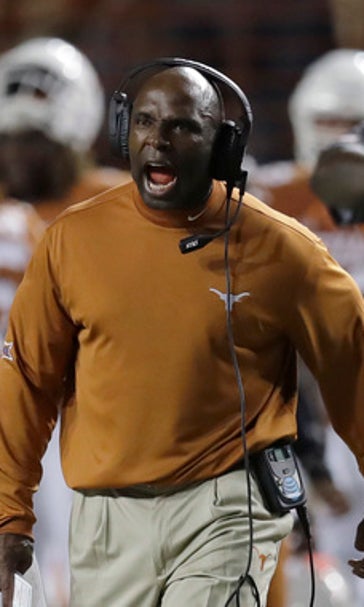 Tone already changed in Big 12 for favored OU, surging Texas
BY foxsports • September 7, 2016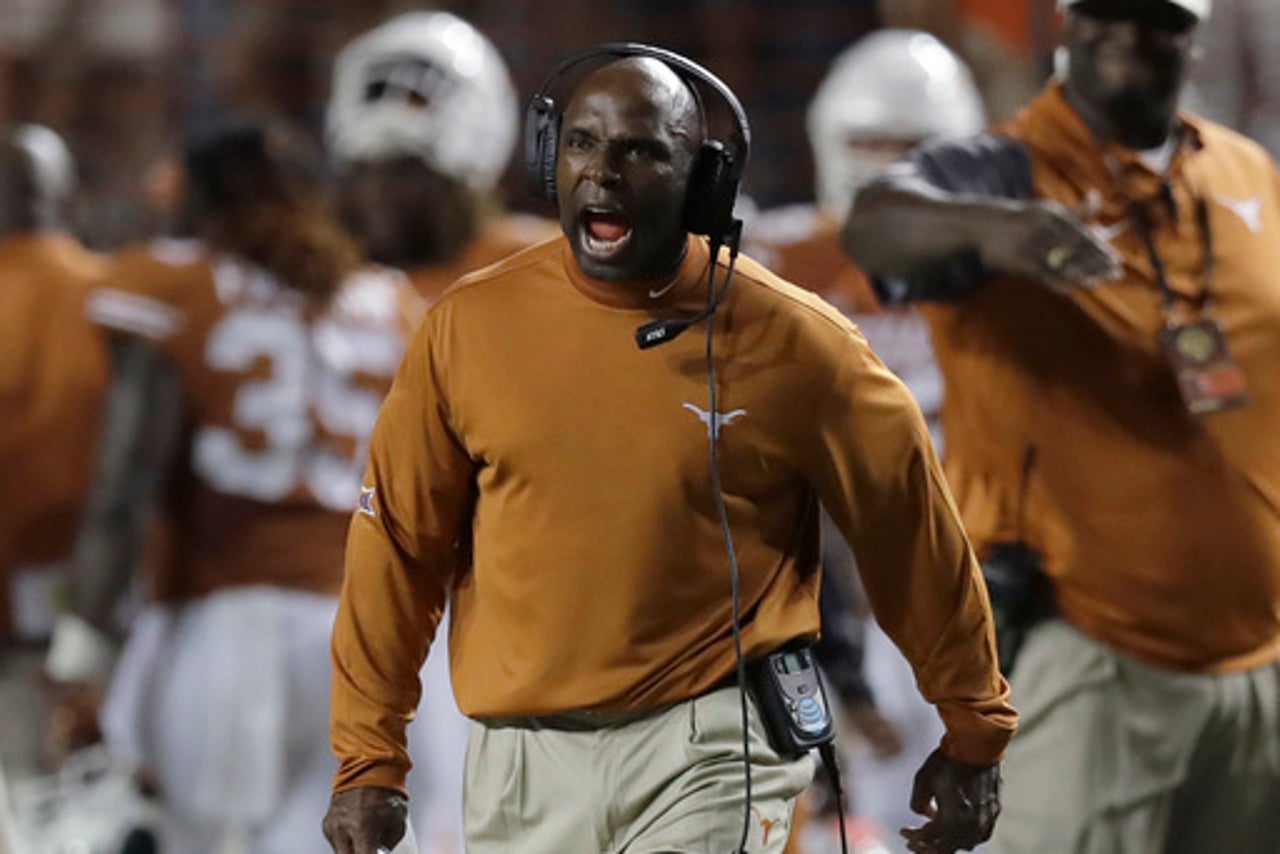 One weekend has already changed the tone of the Big 12.
Oklahoma went into this season as the overwhelming favorite to win its 10th Big 12 Conference title, and the Sooners very well might still be that with all the talent back from last season's College Football Playoff team.
But after a fast start against Houston, quarterback Baker Mayfield , running back Samaje Perine and Co. wound up with a 10-point loss to a team from outside the Power Five conferences that shot past them in the new AP Top 25 poll.
While still a few weeks from starting conference play, the Sooners have little room for error if they want to return to the four-team playoff. For now, they aren't even the highest-ranked Big 12 team.
Neither is TCU, which at 24-3 since the start of the 2014 has the best overall record in the 10-team Big 12, the only conference able to tout having half of its teams ranked. But the Horned Frogs had their own issues in scuffling to a victory over an FCS team.
Texas is tops among ranked Big 12 teams after rocketing from unranked for more than two full seasons to No. 11 this week after its 50-47 double-overtime win over then-No. 10 Notre Dame, which in last season's opener beat the Longhorns by five touchdowns.
''One game doesn't make a season. We know we're still rebuilding,'' said coach Charlie Strong, coming off back-to-back losing seasons to start his tenure with the Longhorns. ''You're just hoping this can't be a one-night wonder, and it won't be.''
The first part of Strong's statement is also applicable to the Sooners, who plummeted from their preseason ranking of third to No. 14 this week. They are a spot ahead of TCU, which slipped two to 15th after a 59-41 win over South Dakota State in a game that was tied midway through the third quarter.
''We've got a long season ahead of us,'' Oklahoma coach Bob Stoops said. ''Our guys are very aware of that.''
They also have, no doubt, the toughest non-conference schedule in the Big 12. After the Sooners play their home opener Saturday as six-TD favorites over Louisiana-Monroe, fourth-ranked Ohio State will visit Norman the following week.
Overall, the Big 12 went 7-3 on the opening weekend, when even Kansas won to break a 15-game skid dating to November 2014. The only losers other than Oklahoma were Kansas State at top-10 Stanford and Iowa State in its debut for coach Matt Campbell against Northern Iowa.
Last season, Oklahoma won the Big 12 title and, even with a loss, became the league's first CFP team. That setback was to Texas, which went into the Red River rivalry game as a double-digit underdog coming off a 43-point loss at TCU. The year's game at the State Fair of Texas is Oct. 1.
Oklahoma then scored at least 52 points in four consecutive games, part of a seven-game winning streak before losing to Clemson in the CFP semifinal game at the Orange Bowl.
The Sooners probably can't lose again if there is any chance of getting back into the CFP that hasn't had a two-loss team in its brief history. And that could be a tough task with Ohio State and the round-robin Big 12 schedule left to play. Since becoming a 10-team league in 2011, the Big 12 champion has had an 8-1 conference record each season. Oklahoma's last six titles included a conference loss.
Texas, which still has a non-conference game at Pac-12 team California, stays home to play UTEP a week after a record attendance of 102,315 for the opener against Notre Dame, along with a massive national audience watching on television and online.
''You always talk about good people that believe in you. You have to give them a reason to believe in you,'' Strong said. ''Winning that (Notre Dame) game, it took us at least a step forward instead of going backward.''
---
Online: AP College Football website www.collegefootball.ap.org
---