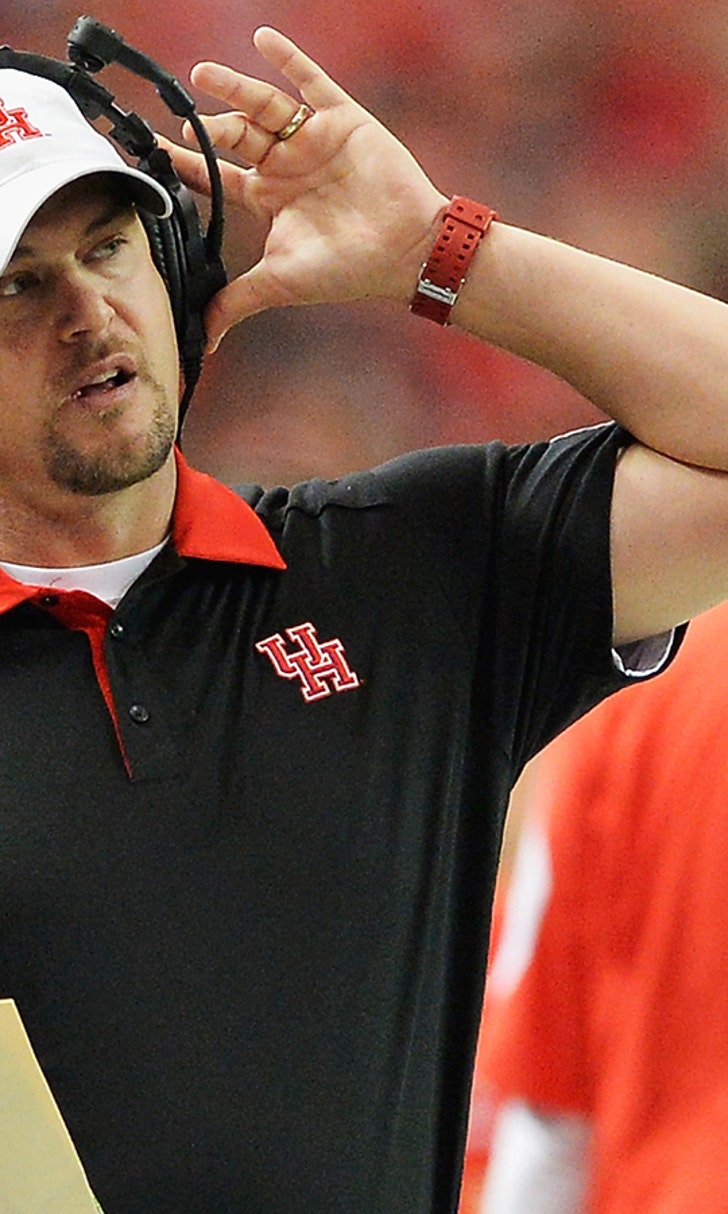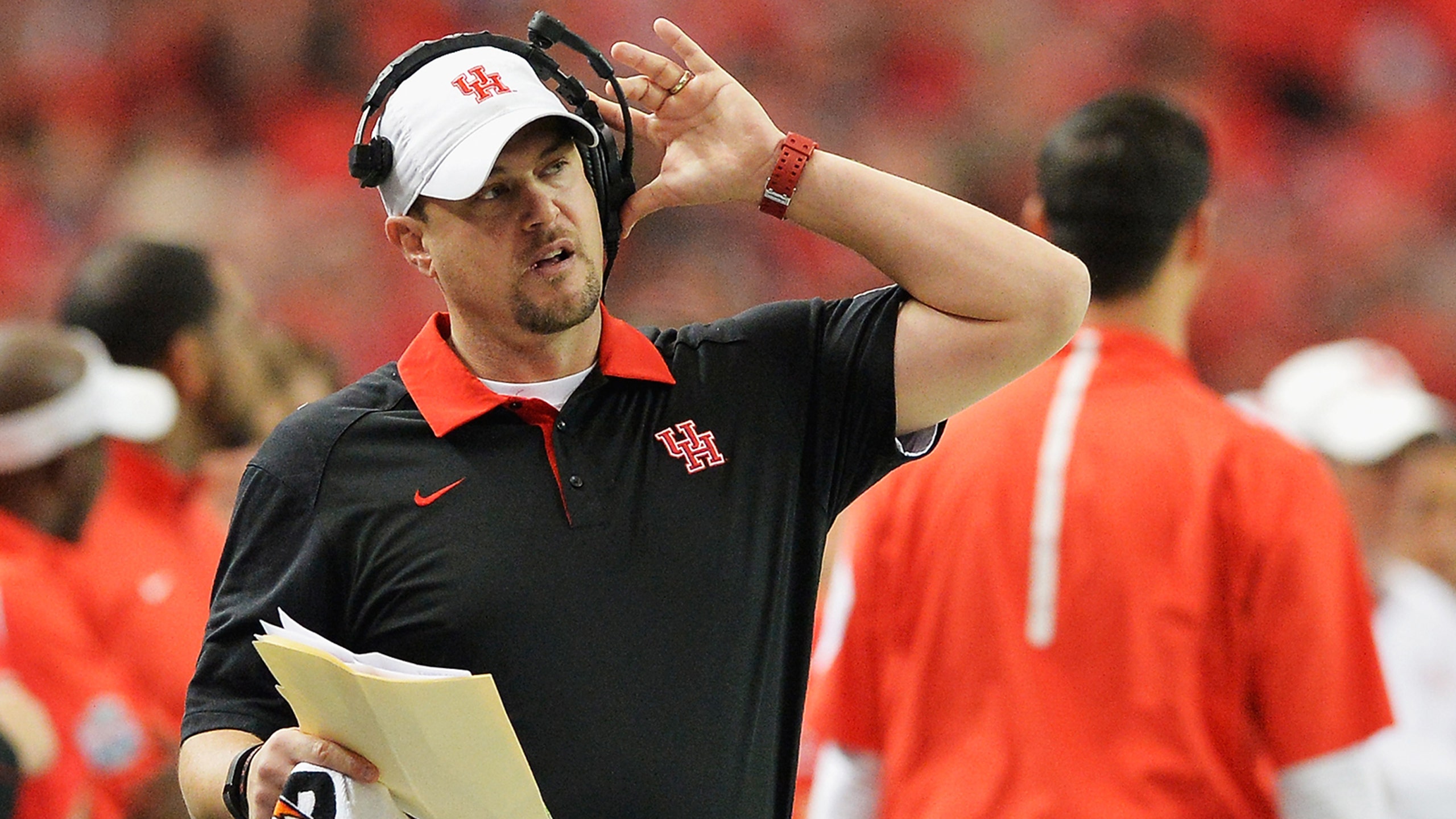 Tom Herman is in line for a massive salary bonus if Houston joins the Big 12
BY foxsports • September 6, 2016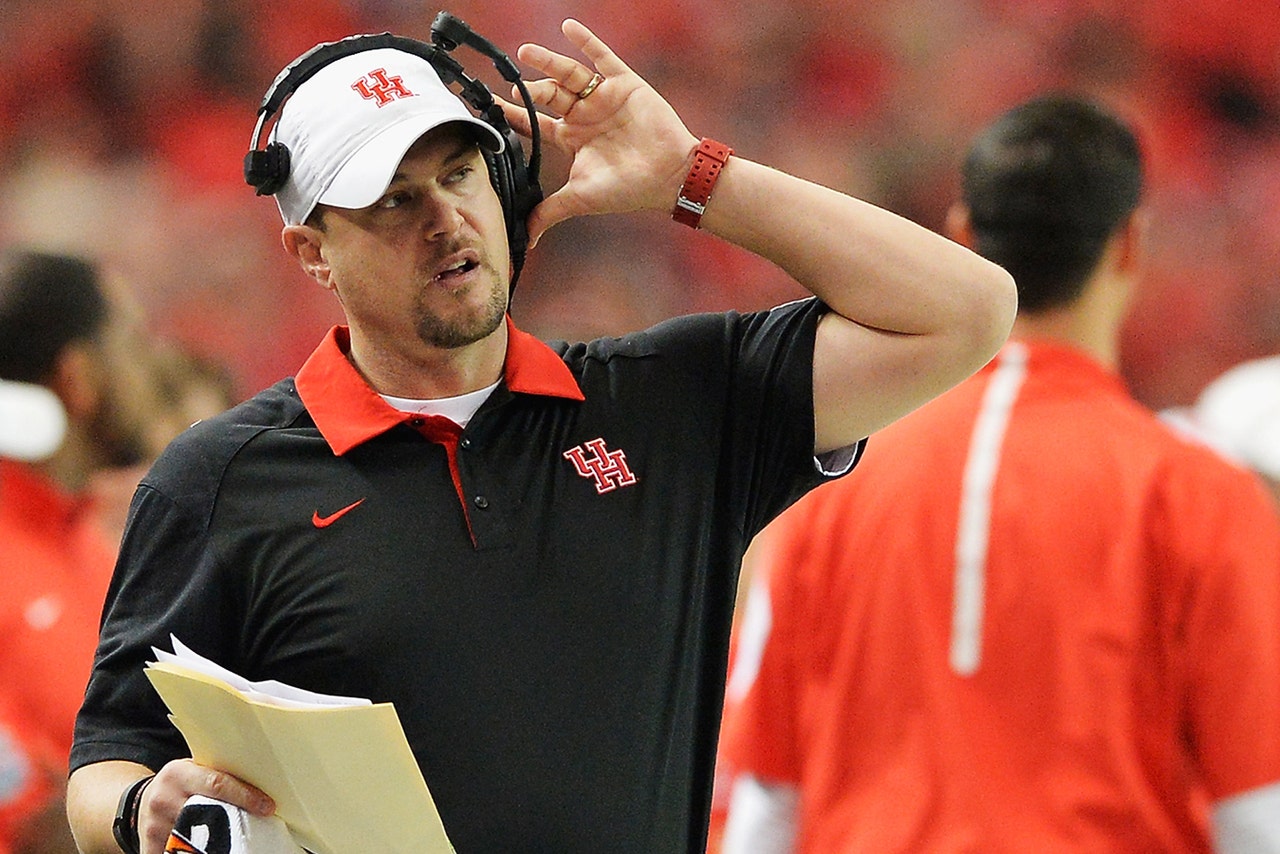 Houston's 33-23 victory over Oklahoma was arguably the greatest upset of the college football weekend. And on Tuesday, it also produced arguably the best long-form journalism we've seen so far this season.
Sports Illustrated released an incredible, in-depth, behind the scenes look at the Cougars in the lead-up to the victory over Oklahoma. It revealed quite a few fascinating things about Houston head coach Tom Herman. For starters, his two children were named in part after characters in the movies "Top Gun" and "Austin Powers." And he once could barely afford a $150 dinner bill with Bob Stoops, the man he beat on Saturday.
Oh, and this other absolutely insane fact about Herman and the recent contract he signed with the school: If Houston were to get invited to the Big 12, Herman would become one of the highest paid coaches in the sport! 
That's right. Make room, Nick Saban, Urban Meyer and Jim Harbaugh, there's a new sherriff in town!
Here are the details, via SI:
While the phrasing is a tiny bit misleading, here is what you need to know: If the Cougars join the Big 12, Herman is about to get PAID. He'd go from his $3 million annual salary now, to $5.5 million over the next two years, a number which would put him in line with some of college football's highest paid head coaches. 
Here's how that number would stack up based on last year's USA Today coaching database. That $5.5 million would put him at No. 4 overall, behind only Saban, Harbaugh, Urban Meyer and just ahead of Bob Stoops, the man Herman beat on Saturday.
Now granted, those numbers will change slightly for 2016, and could change drastically by 2017 (the earliest the clause could go into effect), but the point being, Herman would be sitting at the "big boy's table" in terms of total salary. In theory, the salary would go back down to "only" $3 million in Houston's third year in a Power 5 school, but that feels like one of those "we'll cross that bridge when we get there" deals for the Cougars. If Houston is in the Big 12 (or another Power 5 school) and Herman is still winning big in year three, it has to be assumed that they would pay him fair market value.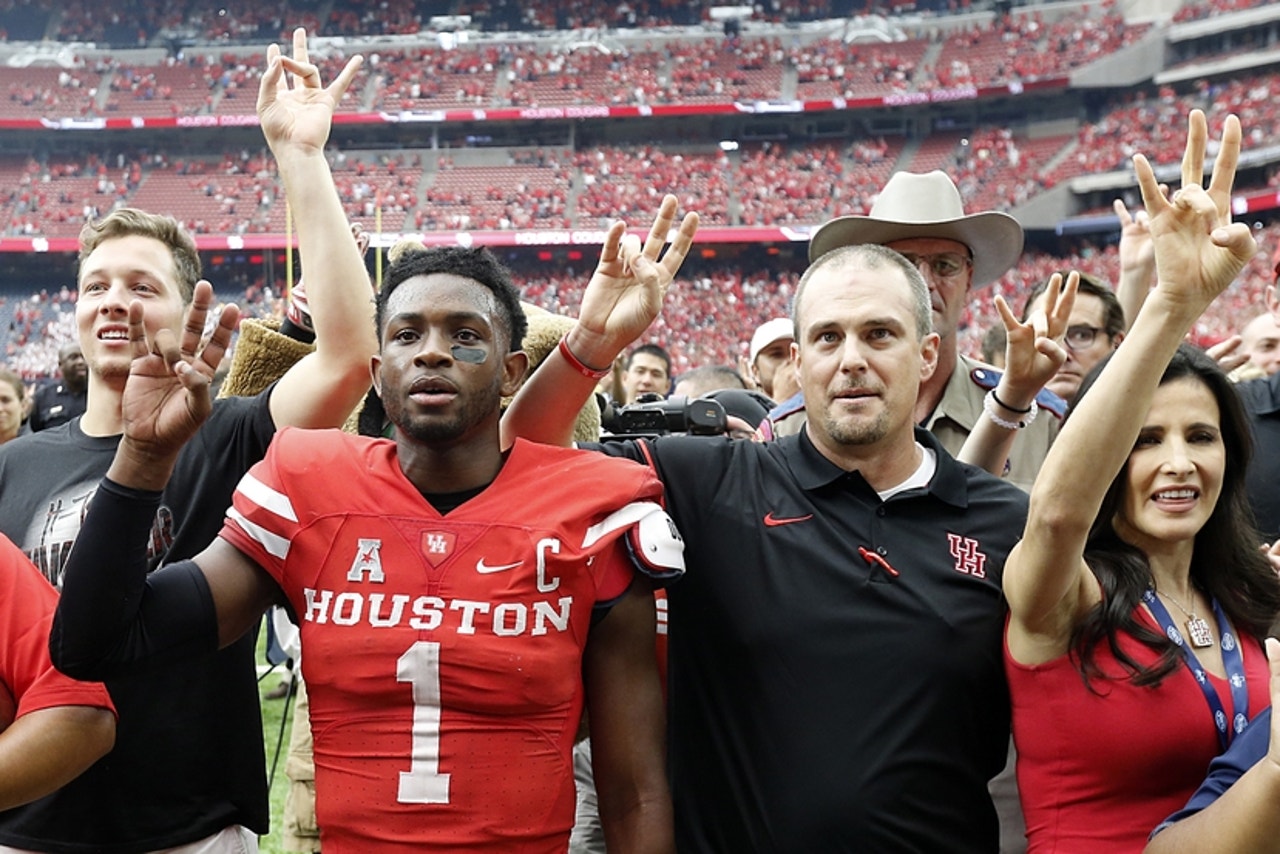 Again, it's absolutely fascinating stuff, and just one piece of an incredible profile by the folks at SI.
It's definitely worth reading, especially if you're a Houston fan.
Author's note: An earlier version of this story incorrectly reported that Herman's salary would increase by $2.5 million in each of the first two seasons, earning him a salary of $5.5 million in year two, and $8 million in year three. We have updated the story to accurately reflect the correct information. 
---
---