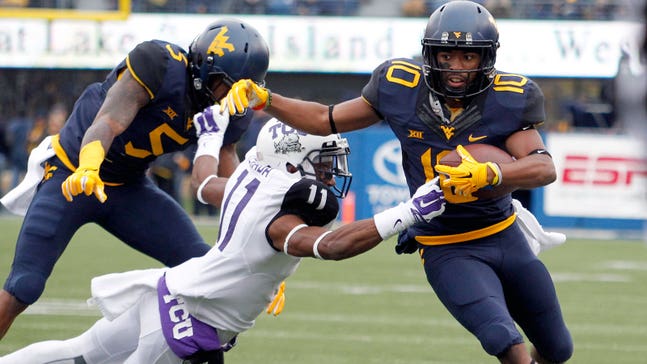 Thompson feels 'sense of urgency' to have impactful senior season at WVU
Published
May. 7, 2015 3:05 a.m. ET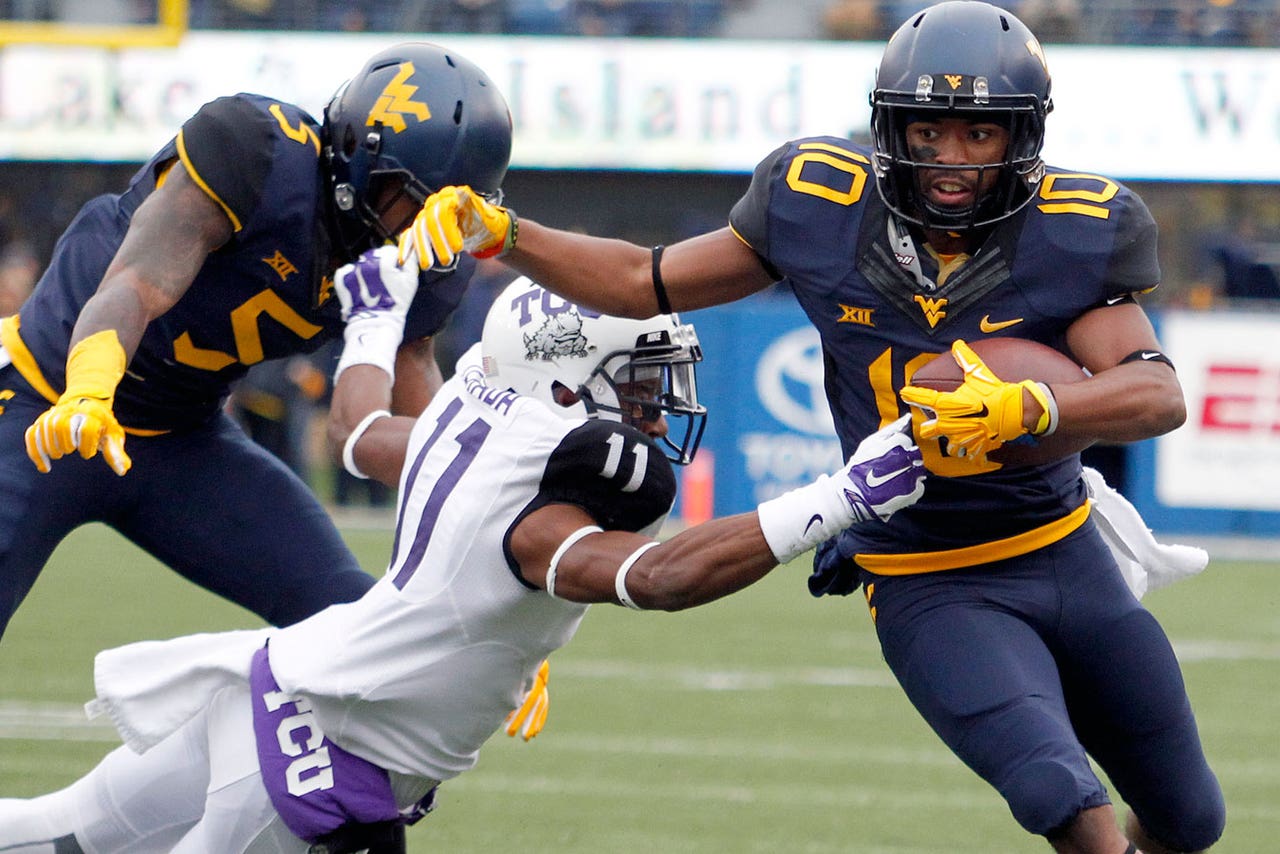 Jordan Thompson has been at West Virginia for all three seasons of his college career, but never has he felt the pressure to perform as he does for his upcoming senior season.
Thompson's growth at West Virginia has been steady, but made a leap last season, when he recorded 598 yards and his first two receiving touchdowns.
Yet, the 5-foot-7, 165-pound receiver, whom coaches and teammates refer to as "Squirt," was merely a third option to stars Kevin White and Mario Alford in his junior season.
Now, the onus will be on him to carry the receiving corps in 2015.
"I've got a sense of urgency," Thompson told the Charleston Gazette. "It's my last year. I've got to make a big impact, not for myself, but for the team so we can succeed. It's crazy how time flies. Now I'm a senior."
Position coach Lonnie Galloway is also having trouble coming to grips with the reality that Thompson's hourglass at West Virginia is on its final grains.
 "I never thought I'd say that, but I wish I had two or three more [years with Thompson]," Galloway said. "I wish he wasn't a senior."
Thompson may have more of a burden on his shoulders this season, but he hopes to have learned a few tidbits from playing alongside a receiver who blossomed and flourished in his senior season.
"What I saw from him in his first year to his second year was confidence," Thompson said of White. "The first year he was kind of hesitant. He wasn't really trusting everything. Going into his second year, he knew he needed to be the man, and he showed it on the field. Even in practice and in the weight room he showed it."
(h/t Charleston Gazette)

---
---