The awkward time O.J. Simpson visited the USC football team in 2002
BY foxsports • June 14, 2016
ESPN's "O.J.: Made in America" documentary airing this week spent a good chunk of Part 1 showing clips from the 1968 Heisman winner's time at USC. Today, one can reasonably assume that the school where Simpson initially launched his stardom would want nothing to do with the now-infamous convict tried for double homicide in the 1995 Trial of the Century.
Which makes it all the more surreal to recall that several years after his murder acquittal, Simpson crashed a USC Orange Bowl practice -- and essentially received a hero's welcome.
Appearing our podcast "The Audible" this week, former USC captain and L.A. radio and TV personality Petros Papadakis recalled the surreal events of Dec. 28, 2002, when Simpson, then 55 and a free man living in South Florida, showed up at the Miami Dolphins' practice facility where coach Pete Carroll's team was preparing for its game against Iowa. Then-USC running back Justin Fargas had invited him.
"I saw the moment when he walked through the doors," said Papadakis, who played at USC from 1997-2000 and was by then covering the team. "No one knew what to do. ... Does it make USC look worse if they let O.J. in or if they kick him out?"
They let him in.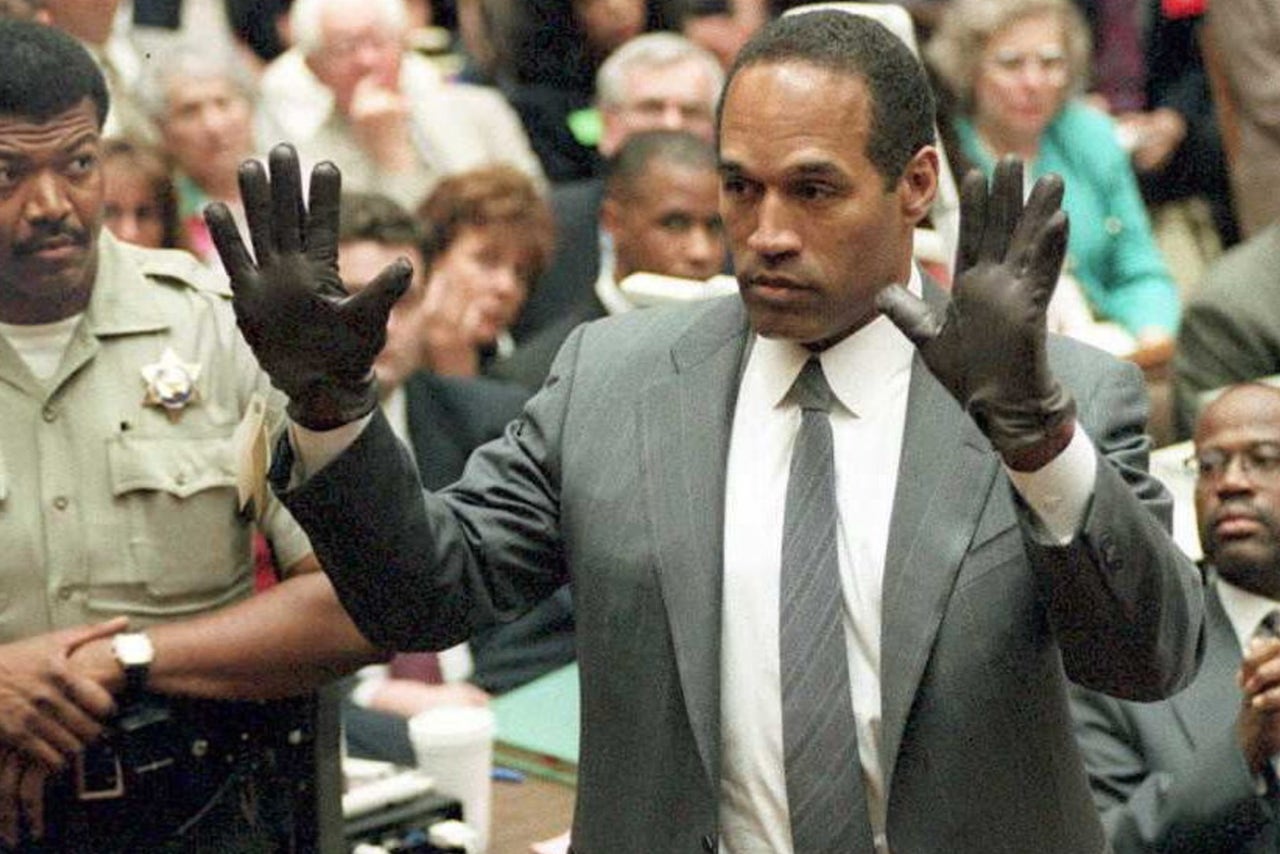 Carroll, who was just beginning his seven-year run of dominance with the Trojans, had purposefully cultivated an environment where all manner of luminaries -- former players, rap stars, Will Ferrell -- routinely visited. He seemed to treat Simpson no differently.
"It was good to have him out here," Carroll told reporters afterward. "At 'SC, our guys hold a Heisman Trophy winner in the highest regard. For them to get a chance to see him and visit with him was very special for them."
Simpson, mind you, did not just watch quietly from the sidelines. He chatted and posed for pictures with newly crowned Heisman winner Carson Palmer and rode a golf cart to the Trojans' locker room afterward, where, according to reports at the time, he signed autographs for players and staffers.
"To see their Heisman winner [Palmer], smile on his face, shake O.J.'s hand, smile on his face --€" all the cameras went off," said Papadakis. "It was very controversial. You started to have old USC luminaries ... a lot of guys were really unhappy about it."
Indeed, a couple of days later, another Trojans running back great, Anthony Davis, blasted Simpson in the L.A. Times.
"That took a lot of gall to do that," Davis said. "Simpson lost the right to be with the team in those situations. If I'm involved in the biggest murder case of all time, with all the controversy that surrounded that case ... that's gall to do what he did."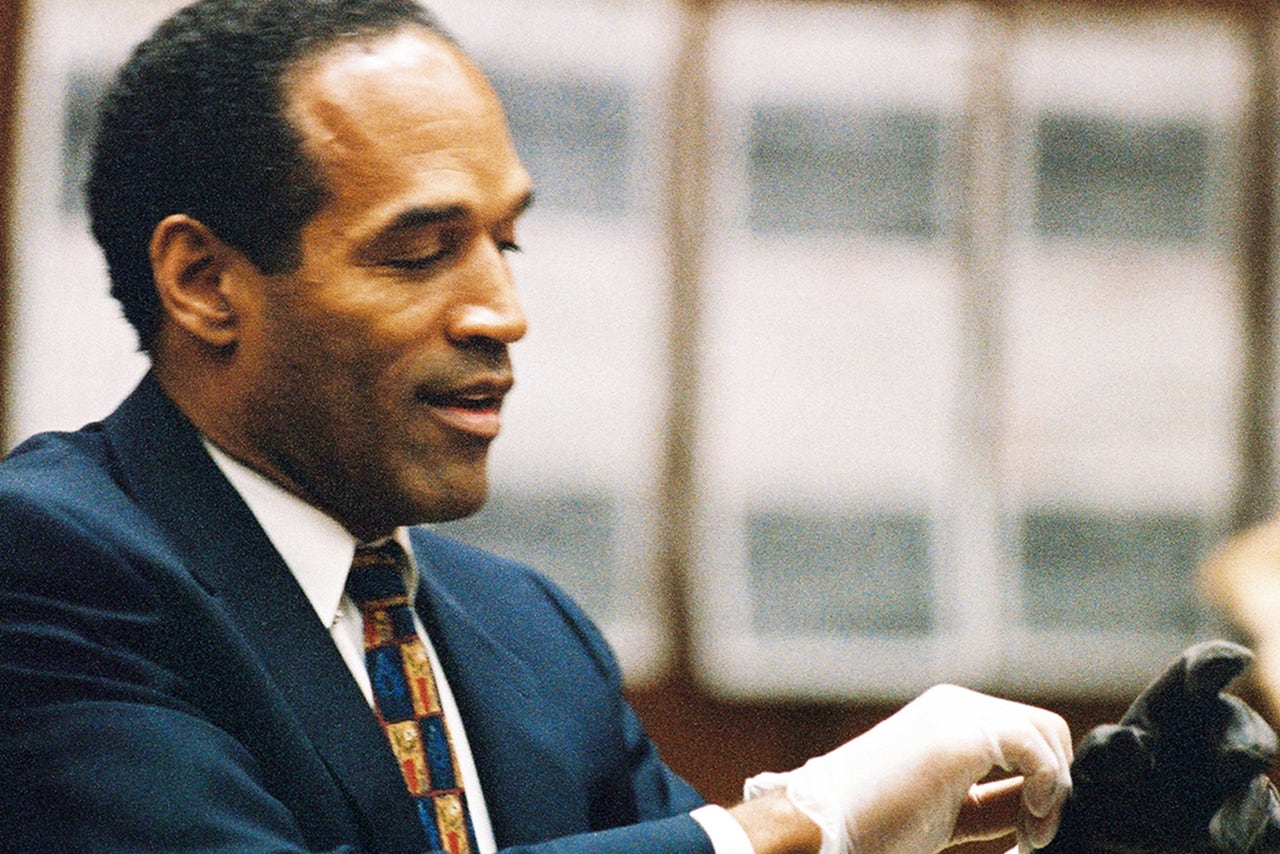 Simpson himself spoke with media afterward and offered this assessment of the then 10-2 Trojans, which, given the details of his abusive relationship with ex-wife Nicole that came out during his murder case, sounds almost farcical.
"The way they're playing, beating up teams, taking over games in the fourth quarter, getting physical with teams -- it's the way we used to play and it just disappeared for the last 15, 20 years," Simpson said.
Five years later, Simpson committed the kidnapping and armed robbery in Las Vegas for which he's currently serving 33 years in prison (though up for parole next year).
Papadakis, whose father, John, befriended Simpson during their time at USC and would later open a restaurant that Simpson and Nicole frequented, shared another wild story from O.J.'s infamous L.A. car chase on our show. Subscribe here to listen: iPhone users click here | Android users click here.
---
---