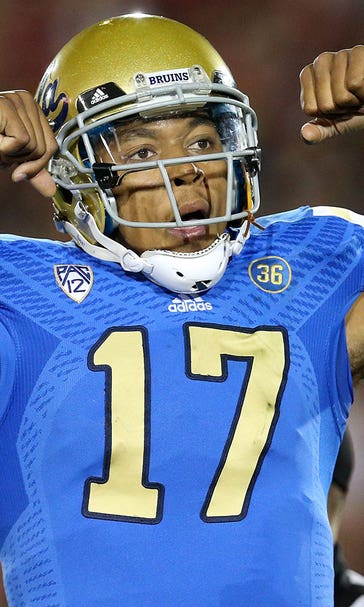 The Audible: Brando on playoff picks, SEC's big problem and more
BY foxsports • July 2, 2014
This should be no surprise, but Tim Brando is passionate about college football and has some opinions to share.
Brando, who recently joined FOX Sports to call college football and college basketball games, now joins The Audible with Bruce Feldman to discuss the upcoming season and a variety of CFB topics.
Included in the discussion:
Brando's picks for the CFB Playoff, and why UCLA will be crowned national champion.
The rising Pac-12 and why the SEC will struggle to get one team into the playoff field this year, let alone two (Brando doesn't pick any).
How good is Ohio State? The Buckeyes don't crack Brando's top 10.
To listen to that and much more, click on the player below.
More episodes of 'The Audible With Bruce Feldman':
Jay Paterno on his father, Joe, and life inside Penn State's scandal.
WVU's Dana Holgorsen on Alabama, shark attacks and more.
Art Briles on Baylor's post-RG3 rise to Big 12 elite.
Ed Orgeron: USC is still 'the best place in the world' to play, coach.
Kliff Kingsbury on Texas Tech, Johnny Manziel and public life.
---