The amazing Doctson smashes TCU's single-season receptions record
Published
Oct. 29, 2015 10:06 p.m. EDT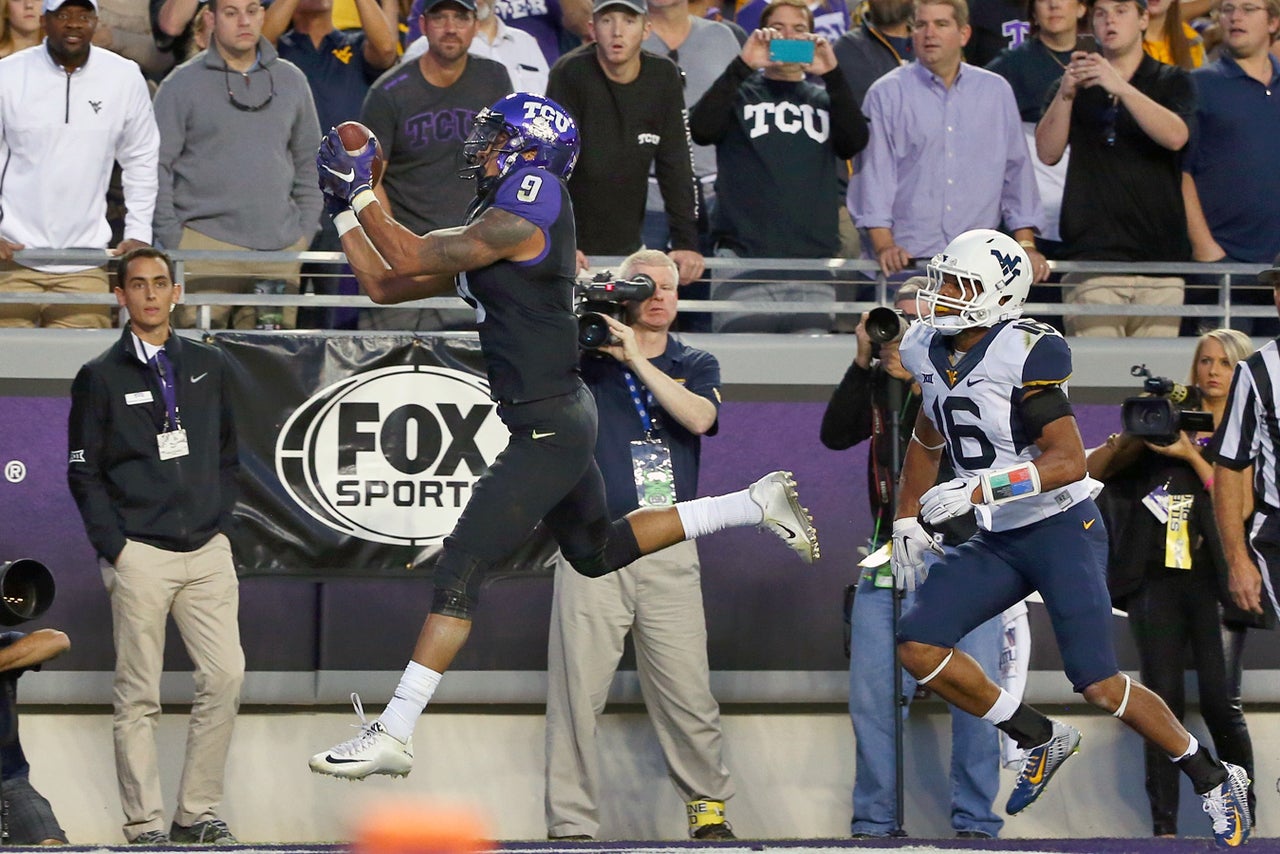 Having already set a new TCU record for touchdown receptions in a single season, TCU receiver Josh Doctson became the school's single-season receptions leader after collecting seven catches for 126 yards and a touchdown in the first half of Thursday night's 40-10 win against West Virginia.
Doctson's seventh catch gave him the record of 67 as No. 5 TCU took a 23-10 lead into halftime.
Less than six minutes into the third quarter, he made it 69 with two more catches, including a 9-yard touchdown to push TCU's lead over the Mountaineers to 37-10. Doctson finished with 11 catches for 183 yards and the two TDs.
The 6-foot-3 senior, a local product who initially attended Wyoming when he wasn't recruited by the Horned Frogs and then later walked-on to the TCU team after transferring, entered Thursday's game ranked No. 2 in the nation in receiving yards, No. 5 in receptions per game and No. 2 in touchdown catches.  
Earlier this season, Doctson caught 18 passes in TCU's victory at Texas Tech. TCU's single-season record now stands at 71. How high it will climb is completely unpredictable. Doctson and the Frogs still have four regular-season games remaining.
---
---