Brown Bears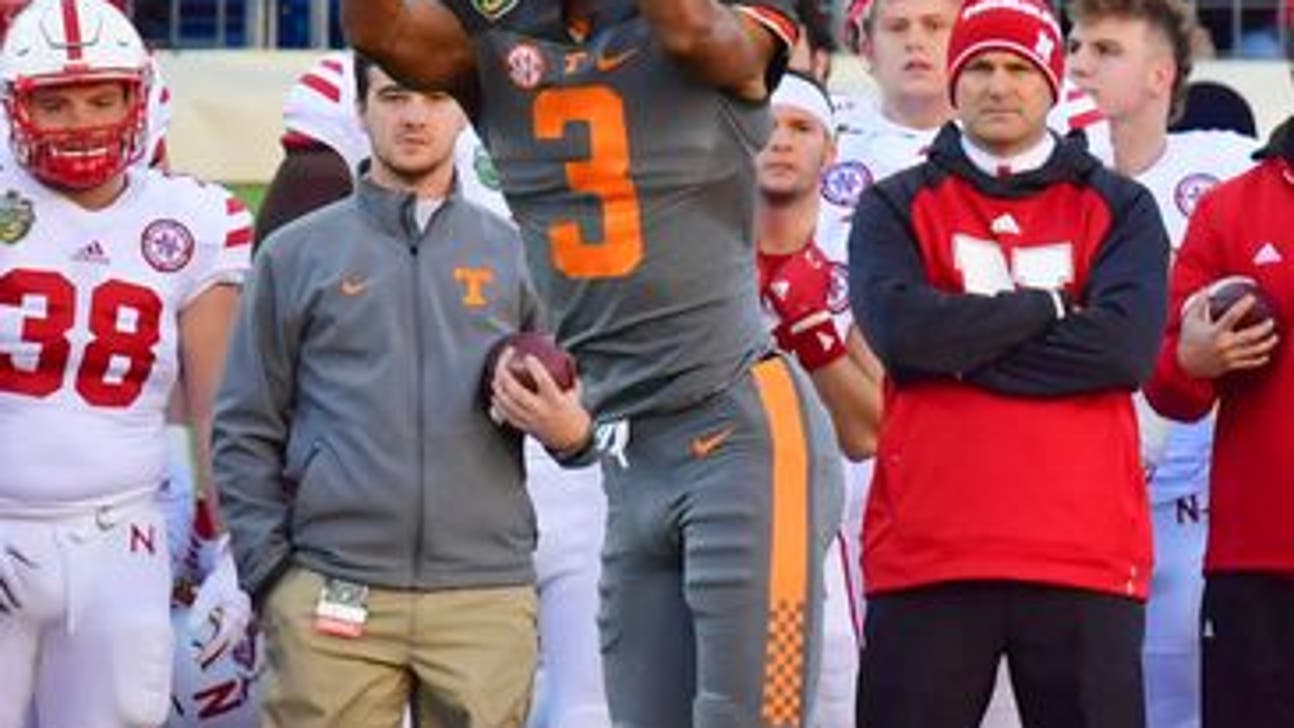 Brown Bears
Tennessee Football Smokey Point: Top 5 Vols Performers in the Music City Bowl
Updated
Mar. 4, 2020 8:13 p.m. ET

Fansided, Caleb Calhoun/FanSided via All for Tennessee
Dec 30, 2016; Nashville , TN, USA; Tennessee Volunteers quarterback Joshua Dobbs (11) celebrates with fans after a win against the Nebraska Cornhuskers at Nissan Stadium. Tennessee won 38-24. Mandatory Credit: Christopher Hanewinckel-USA TODAY Sports
Tennessee football dominated the Nebraska Cornhuskers 38-24 in the Music City Bowl. Here are the five Volunteers who earned helmet stickers in the game.
For some players, it was an encore. For others, it was a glimpse into what they might be able to do next year. But everybody deserves credit for showing up and delivering a solid bowl victory for Tennessee football.
Now, the Vols have finished 9-4 for two straight seasons under Butch Jones, and they'll likely have a second straight Top 25 finish.
Sure, it's not what they wanted going into the year.
But they managed to stay focused and never quit. And they finished the year with a great victory over one of the Top 10 college football programs of all time…a program that owned them twice in the 1990s.
So yes, the Vols deserve credit for coming out and wanting to play hard in this game despite not much to play for.
The players easily could have stopped caring, but they have a completely different make-up than previous Vols teams.
Specific Tennessee football players deserve tons of respect for the way they stepped up, and we are honoring them here with helmet stickers in our final round of Smokey Points.
These guys gave everything they had and put up huge numbers in the final game of the year. And for some of them, it may have been their last college game ever.
So they deserve credit for making it a memorable one as opposed to sitting out or playing with little effort. And we are going to recognize them for it.
Here are the top five Tennessee football performers from their Music City Bowl win over Nebraska.
Dec 30, 2016; Nashville , TN, USA; Nebraska Cornhuskers running back Terrell Newby (34) is stopped by Tennessee Volunteers linebacker Darrin Kirkland Jr. (34) during the first half at Nissan Stadium. Mandatory Credit: Jim Brown-USA TODAY Sports
Darrin Kirkland Jr.
Linebacker, Sophomore
With injuries at defensive tackle and no clear starter at outside linebacker, Darrin Kirkland Jr. had a difficult task. He was going to have to be the factor in the Vols stopping a solid Nebraska running game with their elite offensive line.
Kirkland handled that performance admirably.
The Huskers had a few solid runs, but for the most part they were stuffed. The backs averaged barely over four yards a carry, and when you add in the tackles on Ryker Fyfe, the rushing attack averaged barely over two yards a carry.
Make no mistake, Kirkland was the reason for that. He led the Tennessee football defense with seven tackles, four of which were solo.
And he added two tackles for a loss.
Mike Riley tried to run horizontal plays to mix up the running game every now and then, but it never worked with Kirkland in the game. The Huskers' only chance was to go up the middle, and eventually the Vols figured that out as well.
With Jalen Reeves-Maybin going down early in the season, Kirkland had to step up and be the leader of the defense once he returned from his own injury.
He has done an amazing job at that, and this bowl game was its culmination.
Dec 30, 2016; Nashville , TN, USA; Tennessee Volunteers defensive end Derek Barnett (9) and Tennessee Volunteers defensive lineman Jonathan Kongbo (1) talk with Nebraska Cornhuskers quarterback Ryker Fyfe (17) after a near sack during the first half at Nissan Stadium. Mandatory Credit: Christopher Hanewinckel-USA TODAY Sports
Jonathan Kongbo
Defensive Lineman, Sophomore
Darrin Kirkland Jr. had some help in his performance with a surprise breakout game from another player. Jonathan Kongbo had received tons of praise during the bowl preparations, as the coaches seemed to suggest that he had finally figured things out.
It showed on Friday.
Kongbo demonstrated his versatility by lining up at defensive tackle and defensive end at different times. With the Vols so thin at tackle, he had a huge role as well as Kirkland in trying to stop the run.
And Nebraska's rushing statistics are as much a testament to him as they are to Kirkland.
But Kongbo was also an amazing playmaker at the same time.
With four total tackles, three of which were solo, the 6'6″ 270-pound sophomore was finally living up to his five-star billing. He had two tackles for a loss, including a sack for a six-yard loss, and he added two quarterback hurries.
This is a great way to set the stage of what he may be able to do in the future with Tennessee likely losing three key defensive linemen going into next year.
After all, he did this against a very elite Nebraska Cornhuskers offensive line. That has to count for something.
Dec 30, 2016; Nashville , TN, USA; Tennessee Volunteers cheerleaders do push ups and wave a flag after a touchdown during the second half against the Nebraska Cornhuskers at Nissan Stadium. Mandatory Credit: Jim Brown-USA TODAY Sports
Josh Malone
Wide Receiver, Junior
Josh Malone has been one of the biggest game-changers in the history of Tennessee football this year, and he finished the 2016 season just short of 1,000 yards.
But he came close thanks to his play on Friday.
With other Vols receivers having rough outings and dropping passes, Malone was the reliable target at receiver all day.
He teased fans first with a few nice…and crucial catches. Up until the fourth quarter, though, he had just four catches for 61 yards.
But all of those catches were crucial to long and successful drives, so he already deserved credit.
Then, the big game-changing play happened. Nebraska had cut the game from 31-14 to 31-24. They were threatening, and the Vols needed to extend their lead.
And just as he has done all year for Tennessee football Malone became the big-play guy. The 6'3″ 200-pound junior caught a 59-yard bomb from Joshua Dobbs and walked into the end zone for a touchdown to keep Tennessee in control.
With that catch, he finished the game with five receptions for 120 yards. Once again, the playmaker showed up. And Josh to Josh was able to happen for one final time.
It's unclear whether or not Malone will leave early for the NFL Draft, but what is clear is that he deserves lots of credit for what he did as a playmaker with the program this year. And if he is leaving, at least he was able to make this list one final time.
Dec 30, 2016; Nashville , TN, USA; Nebraska Cornhuskers quarterback Ryker Fyfe (17) throws the ball as Tennessee Volunteers defensive end Derek Barnett (9) defends during the second half at Nissan Stadium. Mandatory Credit: Jim Brown-USA TODAY Sports
Derek Barnett
Defensive End, Junior
Speaking of playmaking junior for Tennessee football that might leave early for the NFL, Derek Barnett delivered the greatest encore of the night for the Vols if the Music City Bowl was indeed his last game.
Going into the game tied with Reggie White as the school's all-time leader in career sacks while doing it in just three years, everybody was watching to see if Barnett could break the record.
But before getting to that, let's focus on his process of doing it. Barnett pressured Ryker Fyfe all night and continued to get hits on him.
With four quarterback hurries, he ruined plenty of plays on Nebraska's side without getting a sack. One of those hurries actually was a strip-sack, but the refs ruled it incomplete, so he was robbed of the record. Still, he was a force on the line all night.
And Barnett showed his versatility as well, making three open field tackles, including one that snuffed out a bubble screen.
Overall, he had six tackles, five of which were solo, in addition to those hurries. Oh, and he broke up two passes. So he did everything and more than enough to already be on the list.
But with the clock winding down in the fourth quarter, he finally got that elusive sack. Bob Shoop lined him up on the right side to catch Nebraska off-guard, and against that elite line, he rushed to Ryker Fyfe to get the tackle and set the school record for career sacks.
His play stopped the game for a minute, as it should have. And Barnett, who has been a playmaker for three years in Knoxville, cemented himself as one of the greatest defensive players in Tennessee football history.
That plus his performance in this game is more than enough to put him on this list.
Dec 30, 2016; Nashville , TN, USA; Tennessee Volunteers quarterback Joshua Dobbs (11) passes the ball during the first half against the Nebraska Cornhuskers at Nissan Stadium. Mandatory Credit: Christopher Hanewinckel-USA TODAY Sports
Joshua Dobbs
Quarterback, Senior
It was sad to know that the Music City Bowl would be Joshua Dobbs final game with Tennessee football. Even sadder, educated fans in Knoxville know that he never won at the level he wanted to win at in Knoxville, and this year, it was not his fault.
Dobbs's teammates let him down against the Texas A&M Aggies and Vanderbilt Commodores, and Mike DeBord let him down against the South Carolina Gamecocks.
Still, with one final game, he was not going to quit on the program just because it let him down a few times. Dobbs played with the emotion, passion, and energy that Vols fans have always loved seeing from him.
And he delivered one final vintage Dobbs performance.
The senior quarterback finished the game 23-of-38 for 291 yards and a touchdown with no interceptions passing the ball, and he added 118 rushing yards and three touchdowns on 11 carries.
So he finished his final game in orange with 409 total yards and four total touchdowns. And he had no turnovers either.
Dobbs finishes his career with three bowl victories as well, something that no Vols quarterback has done since Peyton Manning.
He also is credited with restoring the Vols back to relevance.
So he delivered a great encore in the Music City Bowl, and Tennessee football fans should remember him for it forever.
The MVP of the game, Dobbs clearly belongs at the top of this list for his final performance.
More from All for Tennessee
This article originally appeared on
---
---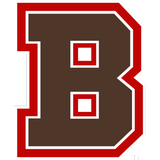 Get more from Brown Bears
Follow your favorites to get information about games, news and more
---