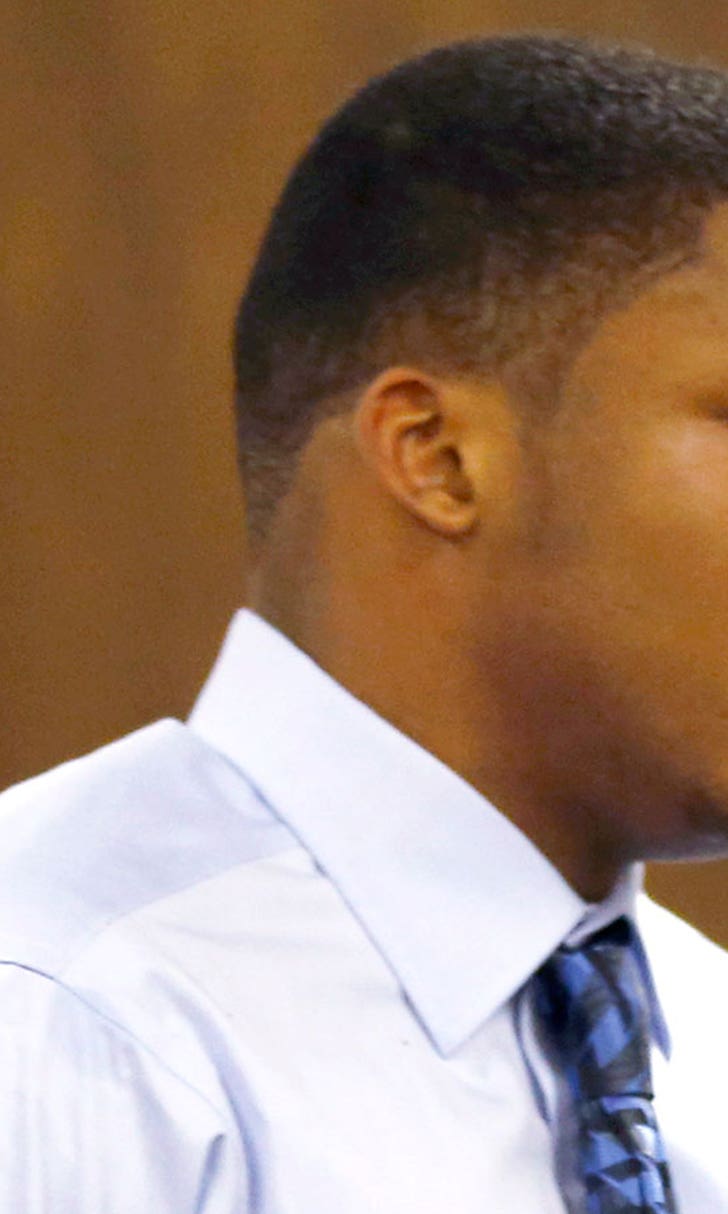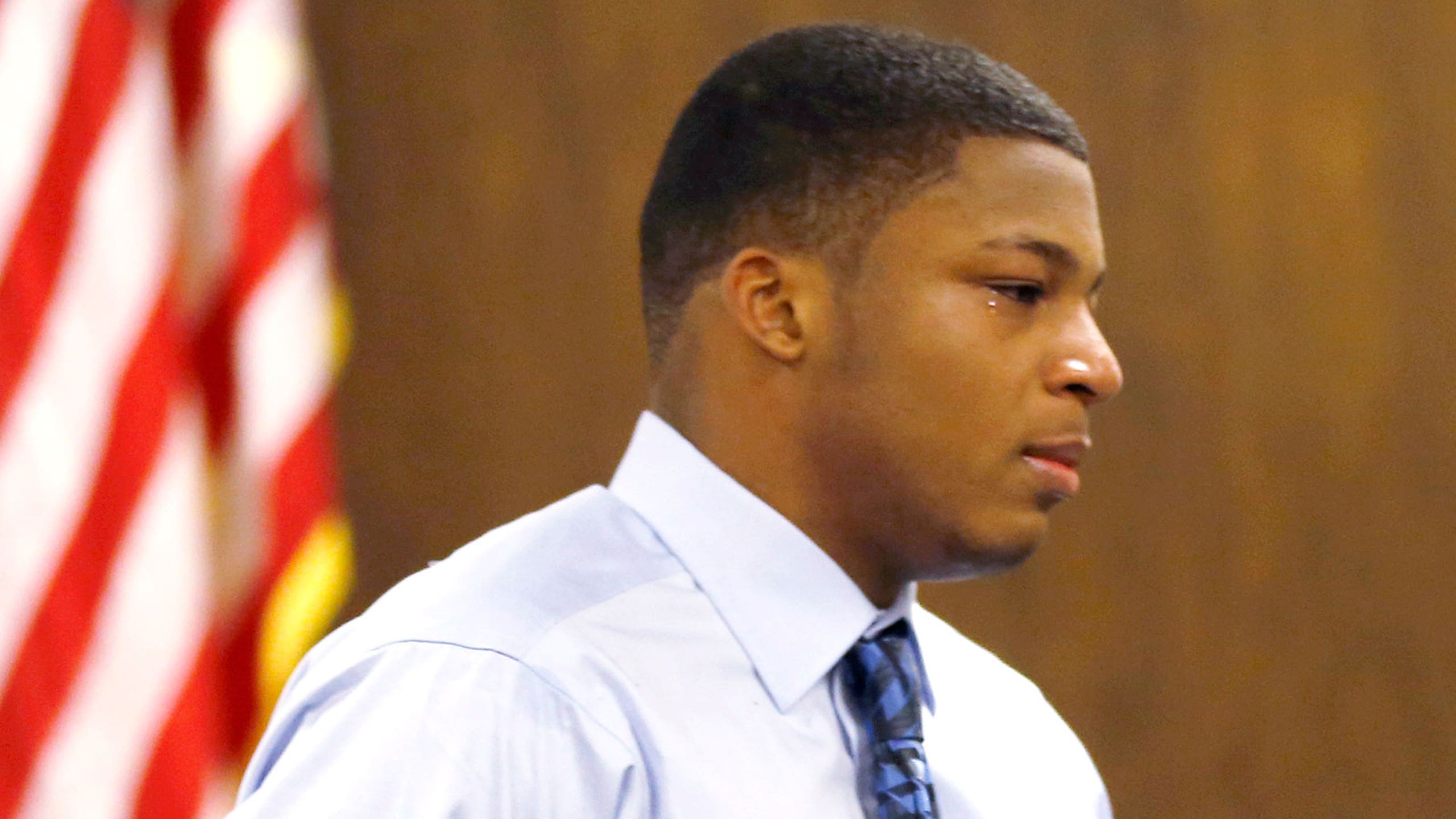 Teen convicted in Steubenville rape back on HS football team
BY foxsports • August 12, 2014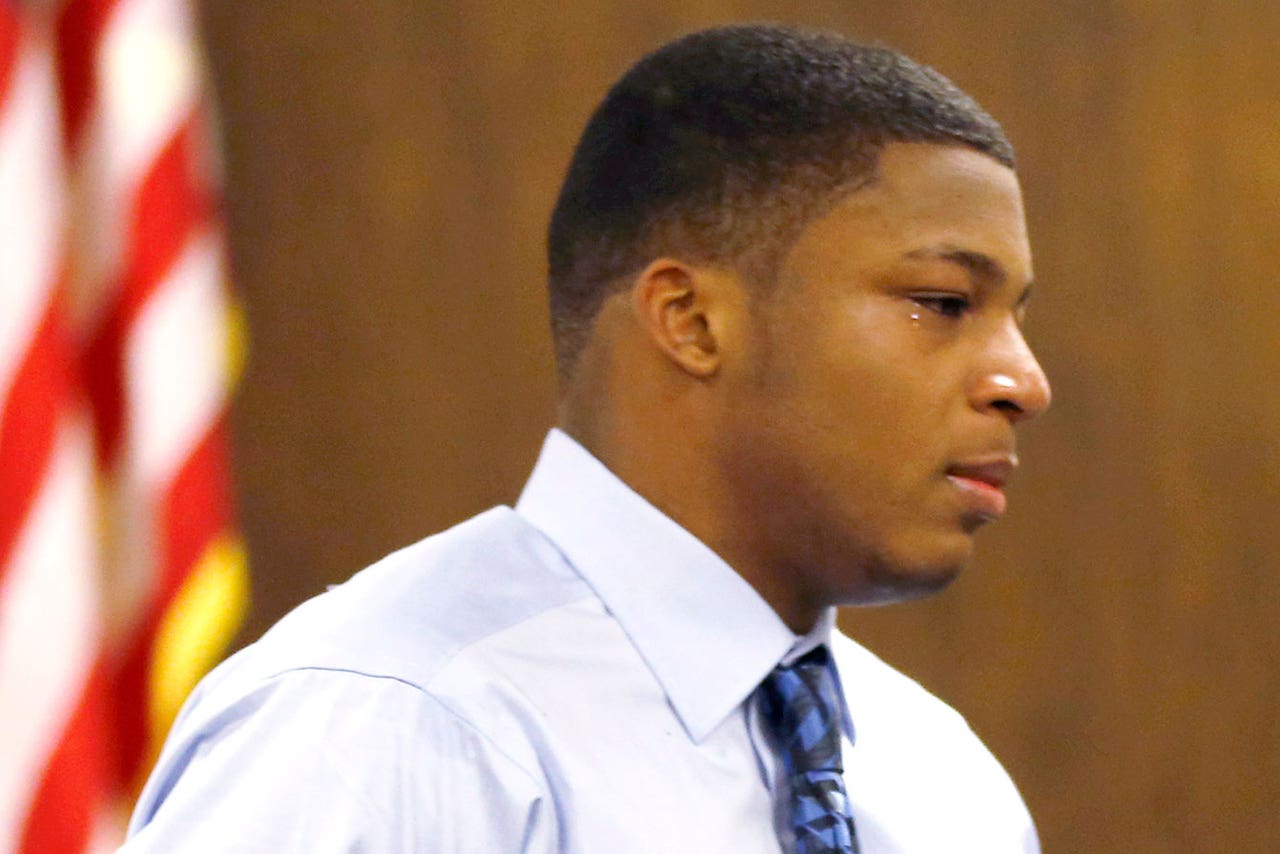 One of the teens convicted and jailed in 2012's high-profile Steubenville rape case in Ohio has rejoined the Steubenville High School football team, according to the school's website and its head coach -- and the expected firestorm of controversy appears to already be igniting.
Ma'Lik Richmond was convicted and sentenced to at least one year in the state juvenile system last March after a jury found him and Trent Mays guilty of raping a 16-year-old girl the previous summer. Both Richmond and Mays were stars on the Steubenville High football team at the time. Mays was sentenced to at least two years in the juvenile system and remains incarcerated. Both Richmond and Mays were 17 at the time of their convictions. Richmond must register as a sex offender for the next 20 years.
West Virginia station WTRF reported Monday that Richmond -- who was released from a juvenile detention center in January -- is now back on the Big Red football team.
Steubenville head football coach Reno Saccoccia confirmed Richmond's return in an interview with FOX 28 in Columbus.
"I feel that we're really not giving him a second chance. Some may look at it like that," Saccoccia told FOX 28. "I feel like he's earned a second chance."
The Ohio High School Athletic Association bylaws say it is up to the school to determine whether a student athlete can return to the field, as long as the "personal conduct" in question did not relate to any athletic contests or activities with the school.
"There's no law against it that states he can't play. There's no OSHA rules that they'd be violating," Jefferson County chief probation officer Fred Abdalla Jr. told WTRF.
Saccoccia defended his decision to FOX 28.
"Everything the judicial system of Ohio asked him to do he completed. Everything the school system asked him to do upon his release, he completed — both academically and socially," Saccoccia told the station.
The case drew national attention in part due to the role social media played in launching the investigation, providing evidence and outraging the public. It also divided the community and sparked a national discussion over the way athletes are treated — protected, in the eyes of some — in the face of legal troubles, even at the high school level.
Blogger Alexandria Goddard, widely credited with bringing the case to light by exposing initial tweets, reportedly said in an email to BuzzFeed on Monday:
"I wanted to be shocked, but I think we all knew it was bound to happen. . . . Steubenville City Schools hasn't really done a lot in the past two years to prove to the world that they don't tolerate rape culture and allowing a Tier II registered sex offender on the team pretty much solidifies the assumption that they are concerned about wins rather than the safety of young girls or the destruction of rape culture in their area."
Numerous adults and educators were charged for their alleged roles in the case, including a volunteer football coach sentenced to 10 days in jail for making false statements and enabling underage drinking. A wrestling coach was sentenced to 20 hours of community service for failing to report the rape. In an unrelated case, Steubenville superintendent Michael McVey, 51, has been charged with felony and misdemeanor counts related to alleged evidence tampering, obstructing justice, and falsification and obstructing official business in relation to an earlier alleged unreported rape.
And social media, so big a factor in the original case and trial, is having its say about this latest report:
---