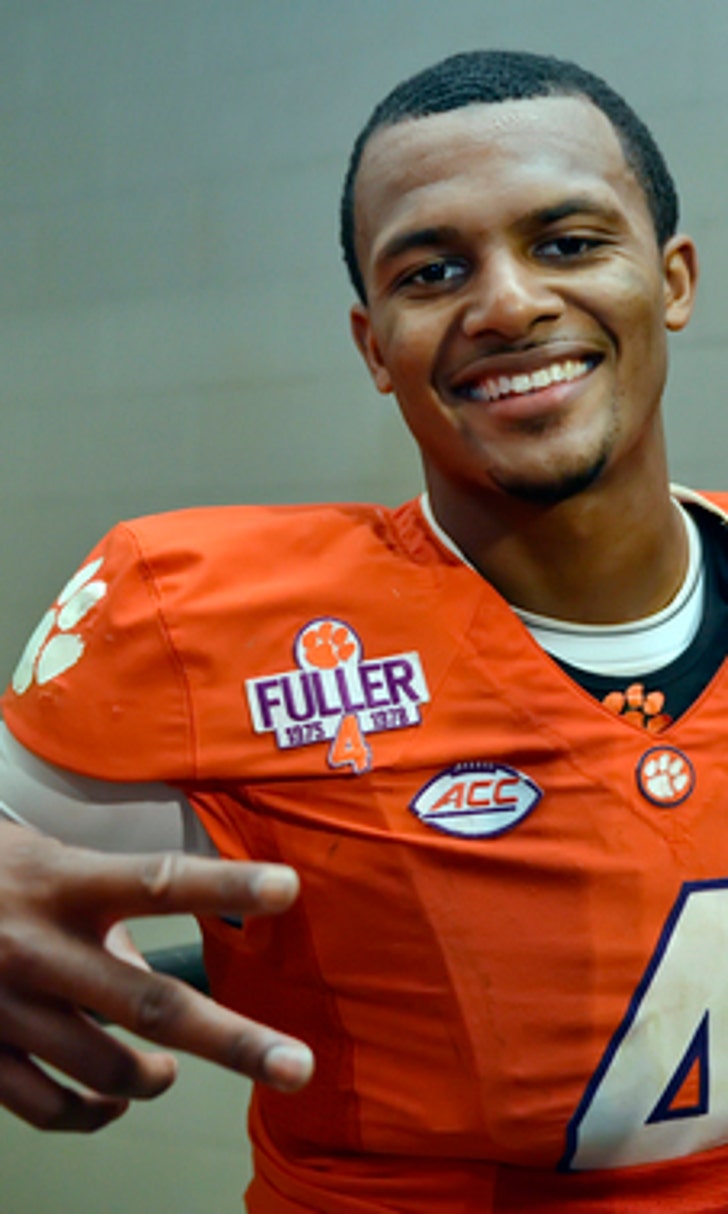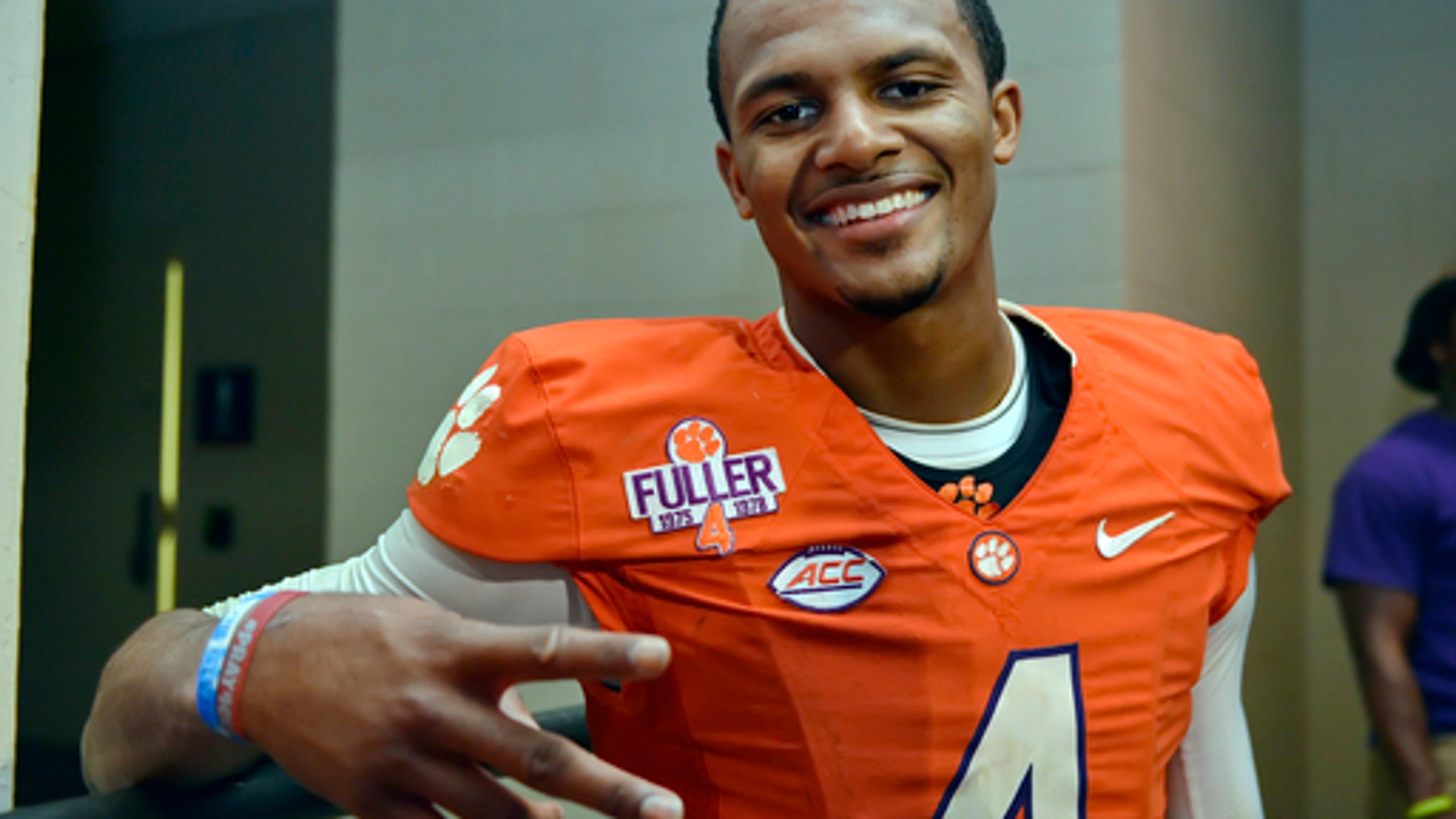 Swinney says Clemson goals the same each year: Win them all
BY foxsports • August 30, 2016
CLEMSON, S.C. (AP) Nothing has changed for Clemson coach Dabo Swinney, no matter how highly ranked the No. 2 Tigers start the season or how many people have them headed back to the national championship game.
Swinney said when he got the fulltime job in 2009 after Clemson went 7-6 his mandate was to win whenever the Tigers kicked it off - and nothing has changed following a 14-1 campaign and a trip to the College Football Playoffs where Clemson lost to Alabama.
''My expectation is we've still got a long ways to go,'' Swinney said Tuesday. ''We're making progress, but until we win two or three national championships, we're still little ol' Clemson.''
The Tigers start the trek they hope leads them back to the title game on Saturday at Auburn, where Clemson has lost seven straight since its last win there in 1950.
Swinney likes the foundation of players back for another title shot, especially on offense where Clemson is led by one of the best in college football in quarterback Deshaun Watson. The junior comes off a season where he became the first in the Football Bowl Subdivision to throw for more than 4,000 yards and rush for more than 1,000. He's one of the preseason favorites to win the Heisman Trophy and has not let the attention deflect his preparations.
''I just do what I've got to do, have fun playing football and just enjoy it with my teammates,'' Watson said. ''There is really no pressure on me or this team. We just do what we do.''
Watson's also surrounded by ultra-talented skill players like 1,000-yard receiver Mike Williams and single-season rushing record-setter Wayne Gallman, who ran for 1,527 yards last season for the Atlantic Coast Conference champions.
''We're still very proud of what we did last year,'' Tigers center Jay Guillermo said. ''But it was last year.''
Hunter Renfrow, the receiver who caught two TDs in the title game, said people have told him all offseason how they've booked hotel rooms in Tampa, Florida, site of this year's championship.
''Hold on a little bit, let's play the games,'' Renfrow said. ''We hope to be there and expecting to be there, but we've got to put in the work. It doesn't just happen.''
Clemson will break in some new faces on the defensive side when it faces Auburn. Defensive ends Shaq Lawson and Kevin Dodd, who were 1-2 nationally in tackles for losses, both gave up their senior seasons for the NFL and their replacements, sophomores Richard Yeargin or Christian Wilkins on one side, freshman Clelin Ferrell on the other, while talented are very untested.
The Tigers secondary features three new starters after standouts in cornerback Mackensie Alexander and safeties Jayron Kearse and T.J. Green all left early for the pros. Ryan Carter or Mark Fields will take over for Alexander while Van Smith and Jadar Johnson are the starting safeties against Auburn.
The group will have to go up against an Auburn offense led by quarterback Sean White, who won a three-man battle for the position last week. Auburn offensive coordinator Rhett Lashlee said White is capable of success and expects to see him fired up to face Clemson.
''He's kind of always played with that chip on his shoulder. He's tough,'' Lashlee said.
Swinney believes the experience from a year ago - and the disappointing end - have infused his players' work habits this offseason. He did not see much loafing or inattention during spring or summer workouts, only a group that better understood what it takes to get another chance at the game's biggest prize.
''We had some really good teams coming back. We've had a lot of consistency over the last seven years,'' Swinney said. ''But I think this team has some experience to really draw upon that none of the other teams have had. They have a true understanding of what it takes, man, how you've got to get ready every week.''
---