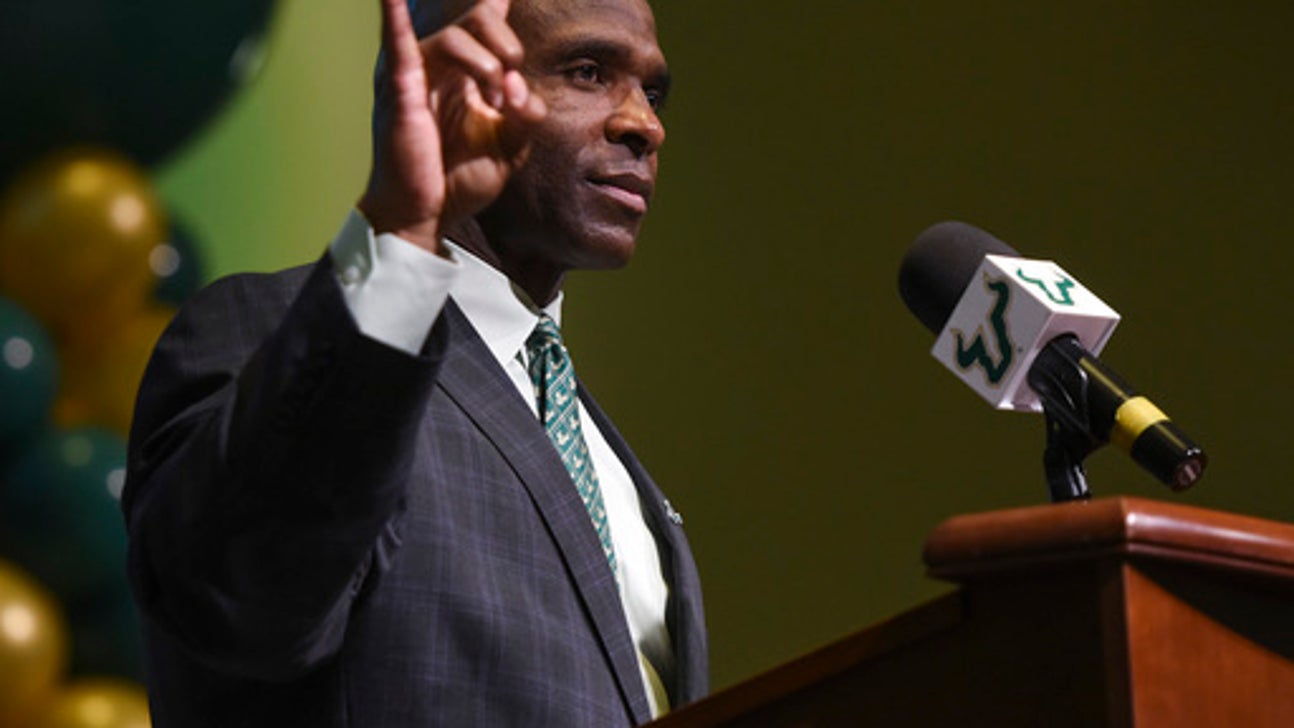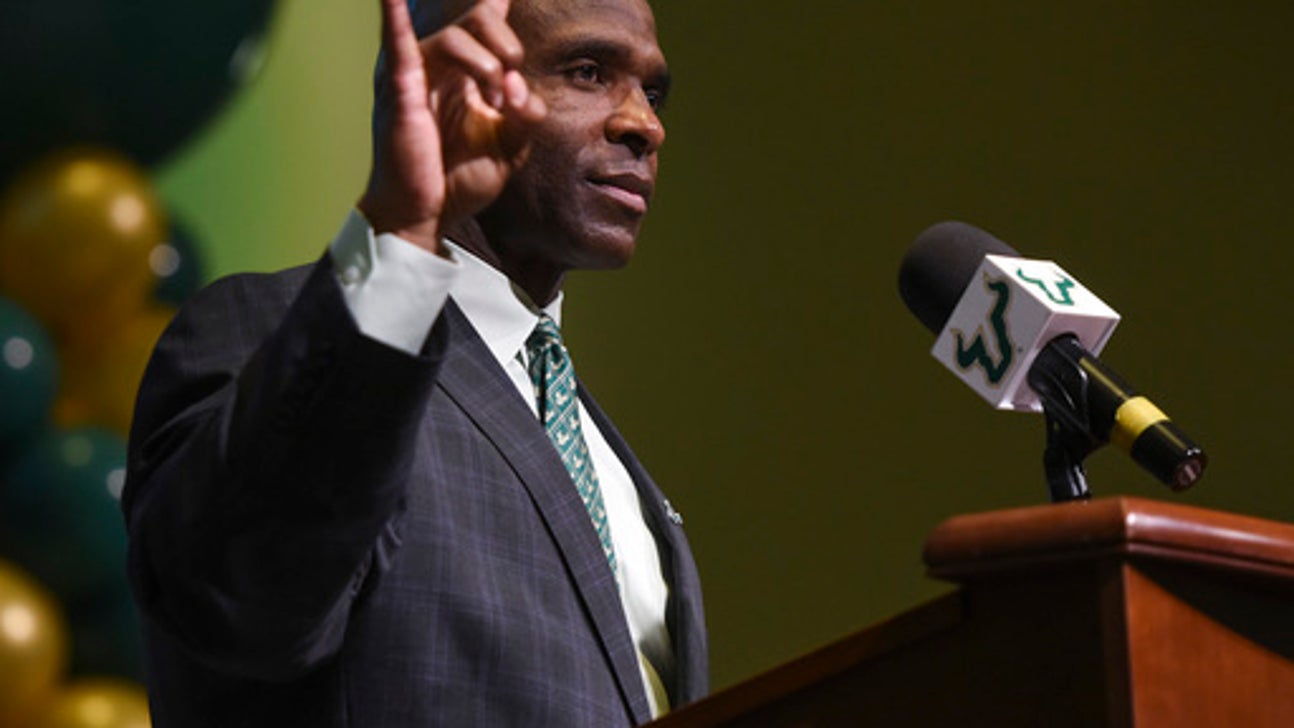 Strong envisions South Florida rising among nation's elite
Updated
Mar. 4, 2020 11:07 a.m. ET

TAMPA, Fla. (AP) Charlie Strong is confident he can lead South Florida to new heights.
The former Texas and Louisville coach was formally introduced Thursday as a proven winner capable of transforming a program that's never won a conference championship into one that competes for national titles.
Strong was fired last month after three losing seasons at Texas. No. 25 USF signed him to a five-year, heavily back-loaded $9.8 million contract that also will enable the 56-year-old to collect much of the more than $10 million the Longhorns owe him over the next two seasons.
''It really wasn't a hard decision on coming here,'' Strong said during a news conference held in the midst of what essentially was a pep rally for cheering students and fans assembled to welcome the fourth coach in school history to campus.
''We all have a vision of where we'd like to take ourselves,'' the coach added. ''We all have a vision of where we'd like to take this program.''
Strong inherits a team that went 10-2 this season under Willie Taggart, who left last week to become the new coach at Oregon. The Bulls will seek a school-record 11th victory in the Birmingham Bowl, where they'll face South Carolina.
''Coach Taggart built an unbelievable program, a program that has a solid foundation. Now it's up to me to build on this foundation, continue to keep the program in the spotlight,'' Strong said. ''There's no reason why we can't compete for championships year in and year out.''
Texas went 16-21 under Strong's watch. He takes over a program at USF that was launched from scratch in the mid-1990s and rose as high as No. 2 in the nation in 2007 before declining steadily over the next five seasons.
''Though I'm disappointed in the record, I'm very grateful for the opportunity I had at the University of Texas. We built a program and put a foundation in place that will allow them to have great success in the future, similar to what coach Taggart has done here,'' Strong said.
''It was a great experience for me, it was a great experience for my family. It was a great experience for our staff, and it's one I will never regret,'' the coach added. ''But those days have passed, and it's time to (move) on.''
Taggart won two games 2012, his first season in Tampa, and appeared to be on the verge of losing his job at the American Athletic Conference school when a 1-3 start dropped his overall record to 7-21 last year. The Bulls have gone 17-4 since, with their only losses this season coming against Florida State and AAC champion Temple.
Strong talked to Taggart about the prospect of taking an assistant's job at Oregon, as well as the position the ex-Bulls coach left behind.
''I told him I want to be the head coach at South Florida,'' said Strong, who won two Big East championships at Louisville while going 37-15 over four seasons with the Cardinals.
Strong, a one-time Florida assistant who helped Urban Meyer win a pair of national championships with the Gators, said he will recruit players who will graduate, as well as compete for championships.
''He demands the best on the field, in the classroom and in the community. ... He coaches players and develops people,'' university President Judy Genshaft said.
''We are all eager in anticipation of what USF football will become,'' athletic director Mark Harlan added, ''and we believe this future is in excellent hands.''
---
More AP college football: www.collegefootball.ap.org and https://twitter.com/AP-Top25.
---