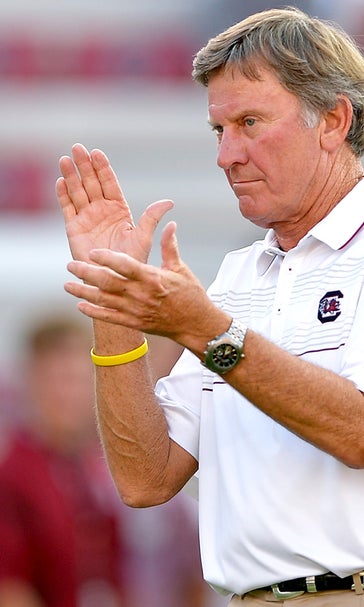 Spurrier's commitment leads to four recruits doing the same over the weekend
July 29, 2015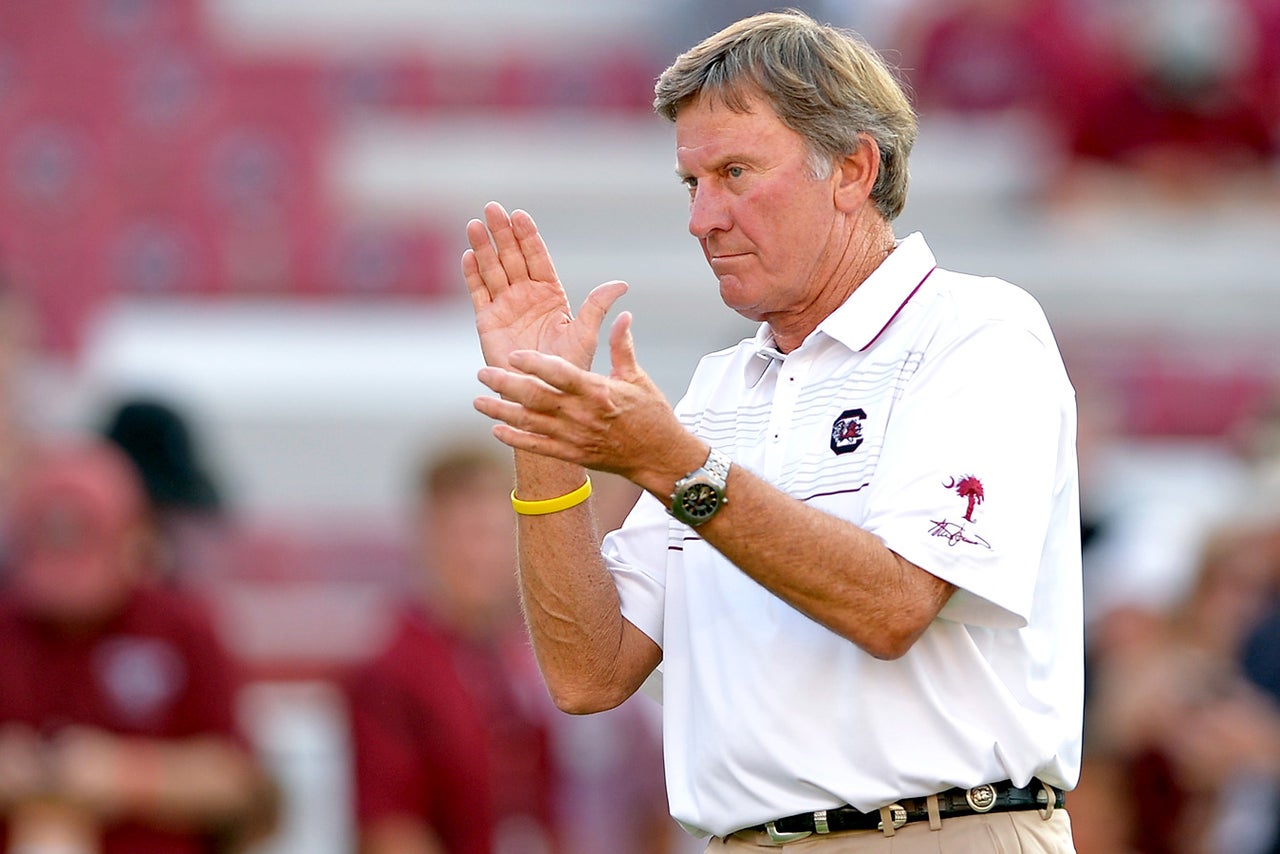 The Old Ball Coach's pledge to stick around Columbia in his abrupt news conference last week was seen by many as a desperate attempt to fight off negative recruiting and bad press concerning his age, but the results certainly don't lie, as South Carolina landed four commitments over the weekend. 
The first prospect to commit was 247Sports Composite three-star defensive back Chris Smith. 
Smith spoke to 247Sports following his commitment to the Gamecocks: "South Carolina is close to home," Smith said. "I really like the coaching staff. (recruiting coordinator) Steve Spurrier Jr. and the guys really made me feel comfortable. I really like it there. Being a South Carolina kid and getting a South Carolina degree is really big as well."
The second commitment of the weekend came from 247Sports three-star offensive lineman Akeem Cooperwood. Cooperwood is a towering junior college prospect, listed at six-foot-seven, 325-pounds. The lineman is currently rated as the No. 1 JUCO prospect from Tennessee. 
Four-star linebacker P.J. Blue was the third commitment of the weekend. Blue's current list of scholarship offers is impressive, as Alabama, Clemson, Louisville, Kentucky, Missouri and Tennessee have all offered the Alabama native, according to 247Sports. 
The fourth and final commitment of the weekend belonged to 247Sports Composite four-star safety Marlon Character. The Atlanta native has a host of schools offering him a free ride to college including Alabama, Arkansas, Auburn, Georgia, LSU, Ohio State, Ole Miss and Wisconsin. 
Whatever you may think about Spurrier snapping off at his "enemies," the weekend's results clearly show that prospects believe the South Carolina coach isn't going anywhere anytime soon. Maybe Spurrier knew exactly what he was doing all along. 
Either way, the Gamecocks now have 12 commitments lined up in their 2016 recruiting class, which includes one of the nation's best quarterback prospects in Brandon McIlwain. Perhaps rumors of Spurrier and South Carolina demise have been greatly exaggerated?
(h/t 247Sports)
---
---