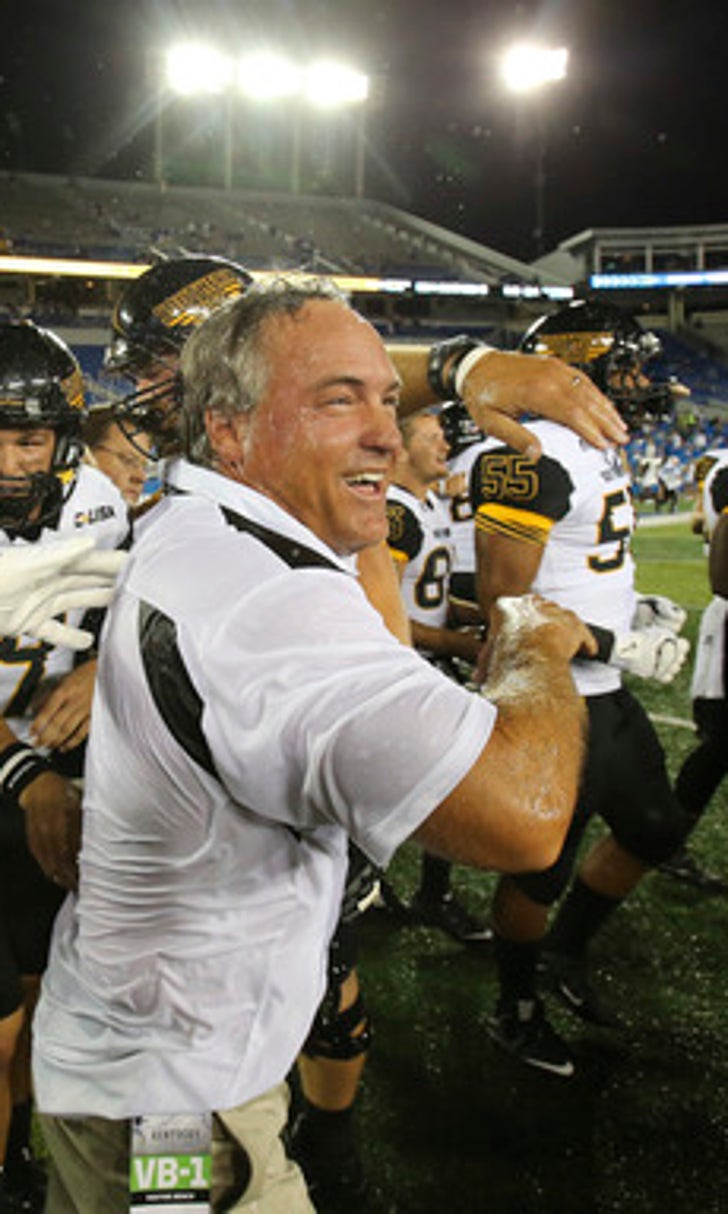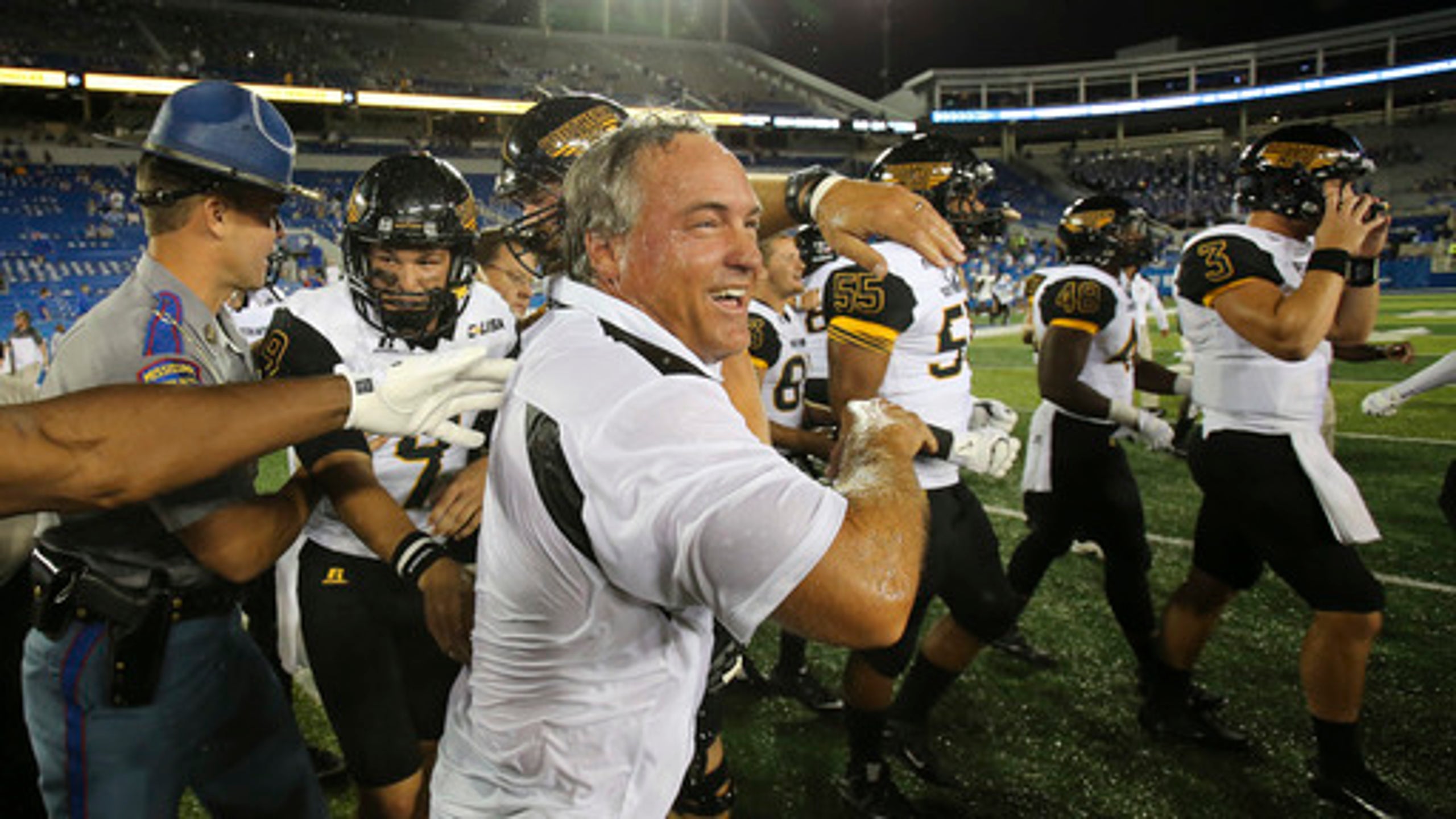 Southern Miss looks for 2nd straight win against Kentucky
BY AP • September 1, 2017
HATTIESBURG, Miss. (AP) Southern Mississippi's lengthy losing streak to Southeastern Conference opponents ended with a stunning upset over Kentucky in last year's season opener.
A big reason the Golden Eagles ended the skid was veteran quarterback Nick Mullens, who made good decisions and big plays as the offense scored 34 unanswered points in the 44-35 victory.
Southern Miss won't have that luxury on Saturday. Mullens - a four-year starter - is gone and the Golden Eagles will have some uncertainty at QB when they host the Wildcats at Roberts Stadium.
Southern Miss coach Jay Hopson hasn't named a starter, though he expects sophomore Keon Howard and junior Kwadra Griggs to both take snaps.
''If you're hot, you're hot. If you're not, you're not,'' Hopson said. ''We'll let them line up and play and see how that goes.''
Southern Miss is hosting an SEC opponent for just the second time since 1989 - the other was Mississippi State in 2015. It's a big moment for the Golden Eagles and their fan base, and Hopson hopes his program can capitalize on the opportunity.
A breakout performance from Howard or Griggs - or both - would go a long way toward getting back-to-back wins against the Wildcats.
The 6-foot-1, 205-pound Howard was the backup last season, playing in four games and starting two when Mullens was out with an injury. He completed just 22 of 50 passes (44 percent) for 365 yards, one touchdown and four interceptions.
The 6-foot-3, 225-pound Griggs is a junior college transfer who redshirted last season.
Kentucky coach Mark Stoops said his defense is aware there might be some unknowns when it comes to the Southern Miss offense.
''We're prepared for whatever they decide to do,'' Stoops said. ''We've worked very hard this camp at many different styles of offense and all the quarterback runs that could go with it, the designed quarterback runs.''
-----
Other things to watch when the Golden Eagles host the Wildcats:
HAND IT TO ITO: The Southern Miss quarterback situation is certainly a concern, but a big part of the game plan for either QB will be turning around and handing the ball to senior running back Ito Smith, who ran for 1,459 yards and 17 touchdowns last season.
MORE SOUTHERN MISS OPTIONS: The Golden Eagles' running game is more than just Smith. They also return backup running back George Payne, who ran for 496 yards and two touchdowns last season. Leading receiver Allenzae Staggers is also back after catching 63 passes for 1,165 yards and seven touchdowns last season.
NO STRANGER TO THE SEC: Southern Miss will play two teams from the SEC this season - Kentucky and Tennessee. The Golden Eagles have played at least one SEC opponent in 50 of the past 54 seasons.
IN CHARGE: Stephen Johnson was a transfer backing up quarterback Drew Barker when the schools met a year ago before taking over for an injured Barker in Kentucky's third game and leading the Wildcats to a bowl. The mobile senior was officially named the starter this week, but coach Mark Stoops would like to get Barker some snaps as well to maintain the depth that saved last season.
SEASONED DEFENSE: A Kentucky defense that used underclassmen out of necessity not long ago is now a veteran unit hungry to show its experience. The Wildcats have depth throughout and appear especially deep at linebacker and in the secondary.
-----
AP Sports Writer Gary B. Graves contributed to this story.
-----
More AP college football: www.collegefootball.ap.org and https://twitter.com/AP-Top25 .
---
---