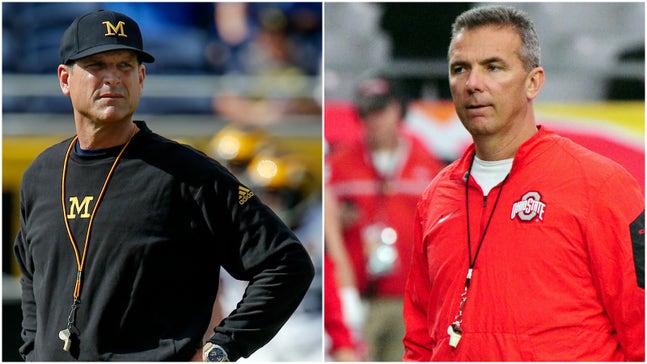 Sorry SEC, Urban Meyer wants to follow Jim Harbaugh to Florida
Published
Mar. 16, 2016 1:59 p.m. ET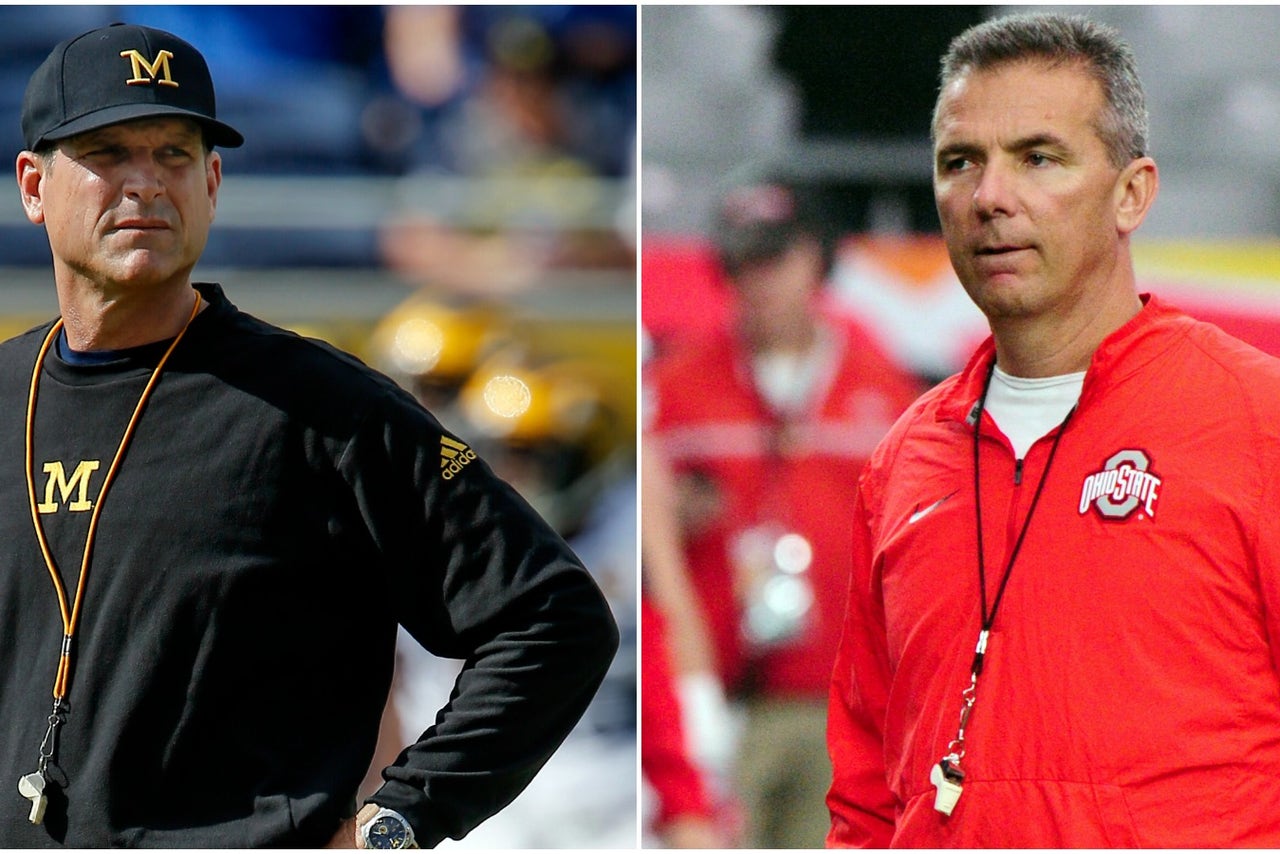 Jim Harbaugh rustled plenty of feathers in SEC country when he took his Michigan team down to the IMG Academy in Bradenton, Fla., for a few spring practices earlier this month.
The southern migration set off tweet wars and rule changes, but the Michigan coach has found an unlikely supporter in the chaos: Ohio State coach Urban Meyer.
Meyer has recruited in Florida as well as anyone outside of the SEC since he arrived at Ohio State. There are five Buckeyes on the team's spring roster who played their high school ball in the Sunshine State. 
And since Michigan's practices in Florida have been considered a recruiting jackpot for the Wolverines, so it's no surprise that Meyer wants to get in on the action.
Said Meyer: "If it's good for the players, we'll probably do it."
Let's all take a moment to savor this, the first thing Ohio State and Michigan have agreed on in years (well, except Michigan State.)
---