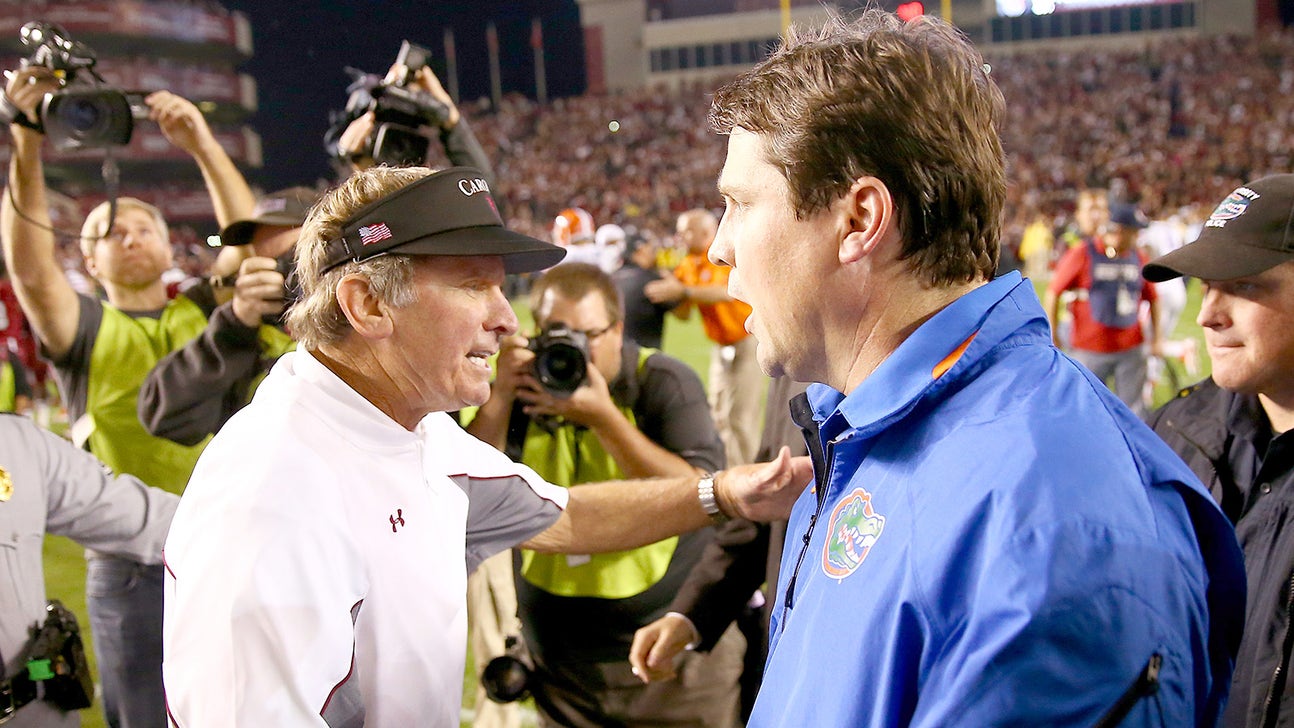 Sorry, Gators: Spurrier says his next move won't be to Gainesville
Published
Oct. 21, 2014 3:21 p.m. ET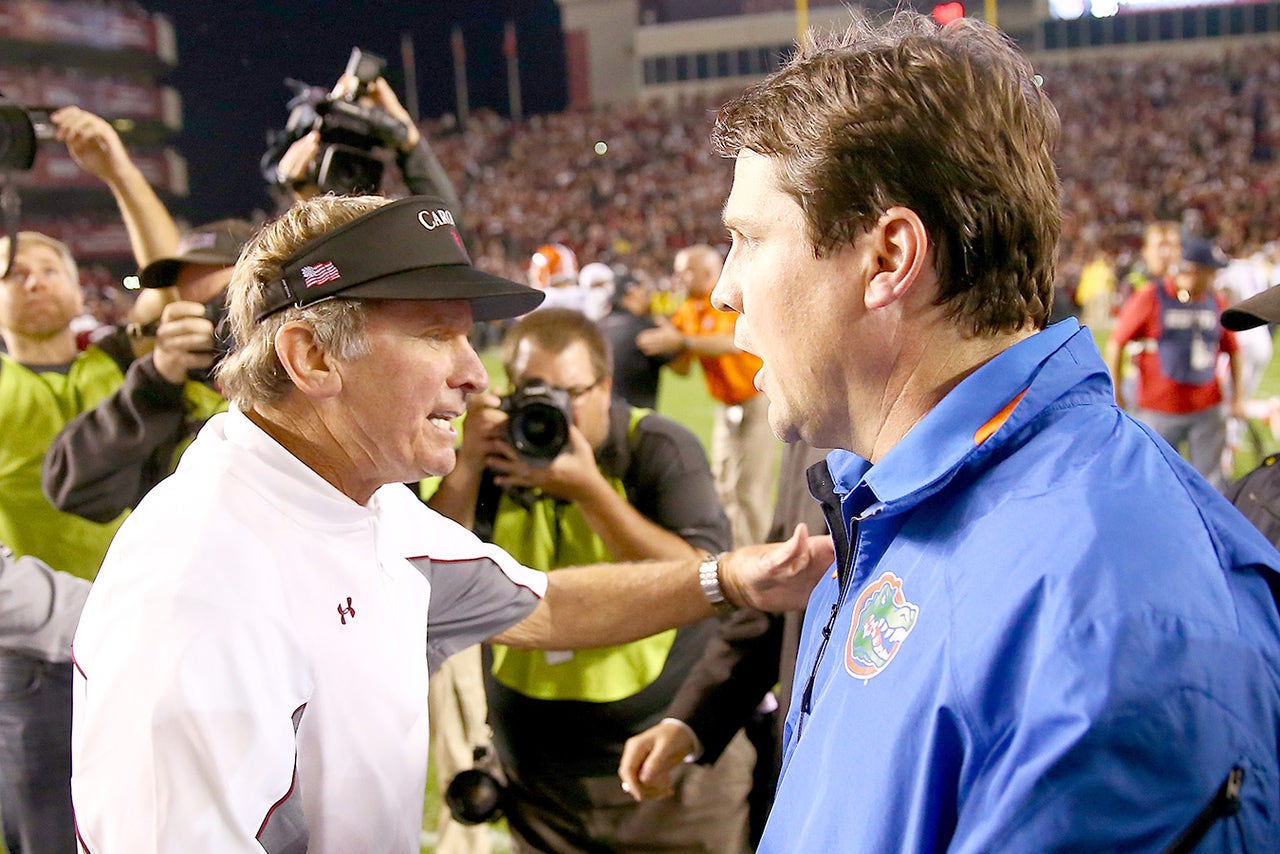 It's pretty tough to be a Florida Gators fan right now.
I mean, just watch the video posted here, for one thing.
Head coach Will Muschamp's seat is so hot that he's sweating, and some fans are in open revolt, demanding his firing during last week's 42-13 drubbing at home at the hands of Missouri.
It appears Muschamp will retain his job for at least one more game, but if the Gators suffer another blowout when they meet the Georgia Bulldogs on Nov. 1, it's not at all clear what will happen next.
One thing that does seem clear, however, is that former Florida coach Steve Spurrier will not be riding into Gainesville to save the day should Muschamp get the ax.
The legendary Ol' Ball Coach spent the entire 1990s-plus coaching the Gators, leading them to six SEC championships and, of course, a national title in 1996. As such, Spurrier's name has been among those linked to any potential Florida coaching vacancy that might arise.
But Spurrier -- who's been coaching the South Carolina Gamecocks for 10 years now and has elevated that moribund program to unprecedented levels of success during his tenure -- doesn't seem interested in a return engagement at The Swamp ... although a return to the state of Florida does seem likely:
Spurrier is 69 years old. It's a youthful, spry 69, of course, but that still makes him one of the oldest coaches in college football. He's in great shape and clearly still very, very effective at his job, so there's no reason to think Spurrier's going to stop coaching anytime soon.
But sadly for Florida fans, it appears a retirement will come before a reunion.
Therefore, let the grieving process continue:
---