'Ripped ref' from Clemson-Alabama game says he didn't work out before the championship
January 12, 2017

An amusing sideshow during Monday's (very long) College Football Playoff championship game between Clemson and Alabama was the social media response to head referee Mike Defee's impressive physique and humongous biceps. For example:

https://twitter.com/TommySledge/status/818665382256975872

https://twitter.com/RealCoachBell65/status/818630334979964928

https://twitter.com/wolv54/status/818640556033183745

https://twitter.com/minakimes/status/818638464002314240

The Beaumont Enterprise reports the 55-year-old returned to his day job on Tuesday at an industrial company in Texas, where his co-workers greeted him wearing shirts that read "I work for Mike 'the Arms' Defee."

Defee was ecstatic to get the opportunity to work the championship game, calling it "the pinnacle of our sport," and didn't know until a flurry of text messages after the game that his musculature had become a bit of a phenomenon. (#MuscleRef)

"It's just when you get on that big of stage, stuff like that happens," Defee said. "Players used to come up and say, 'How much do you bench?'"

He used to max out at 400 pounds. But he disputed the suggestion that he had pumped iron before the game.

"When I heard about it, I was like, 'Gosh, what is this all about,'" he remarked. "Some of it's just crazy. Look, if you're talking about a 55-year-old man's arms, it's got to be a boring world, folks."

Oh come on, Mike. We're impressed!

"Like everything else, it will die away," Defee said. "The quicker the better."

Bored and short attention spans. Defee clearly knows the score. Hey Ripped Ref, which way to the gym?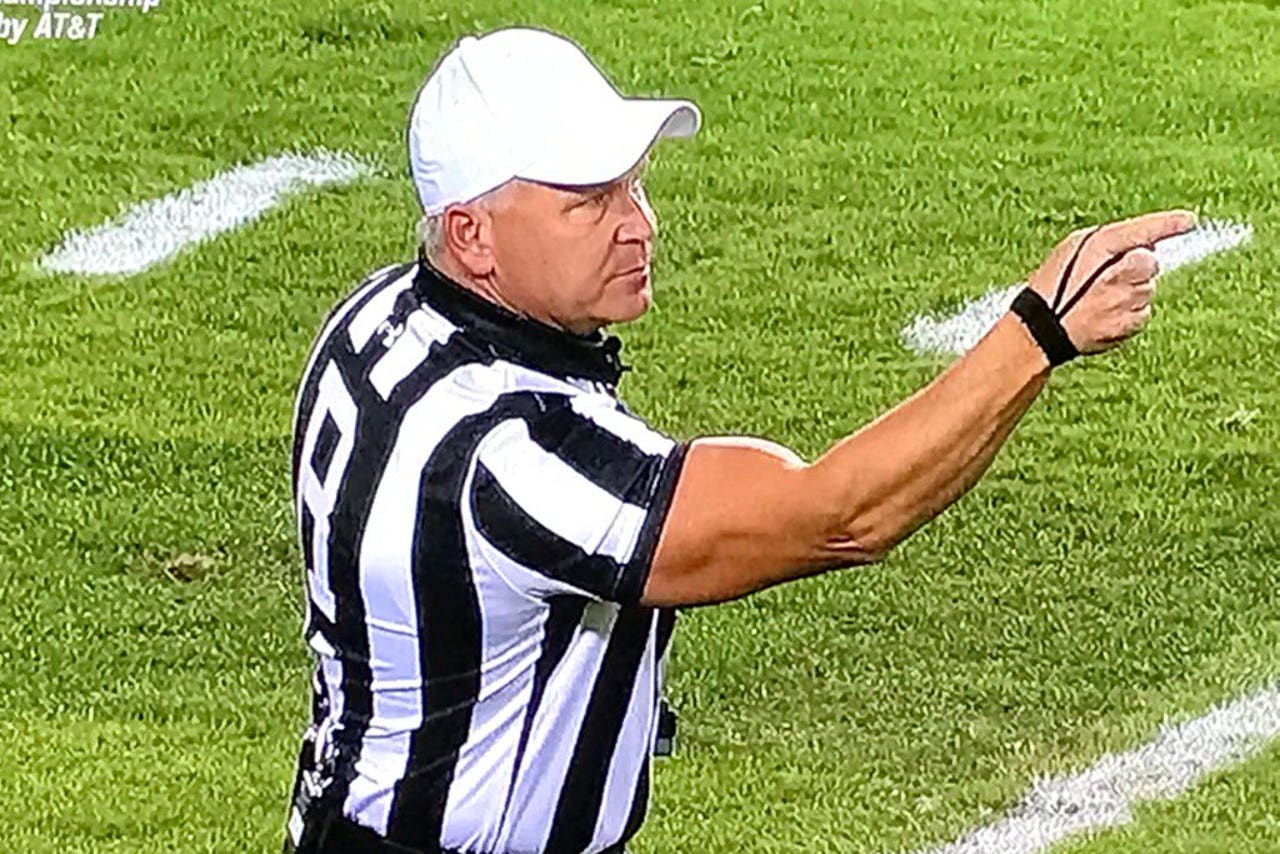 ---