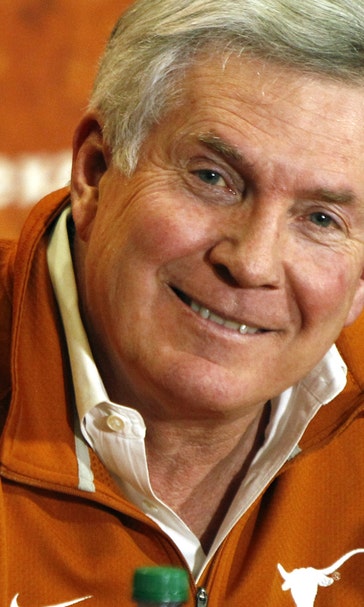 Report: Mack Brown helping Texas explore future game in Dubai
April 21, 2015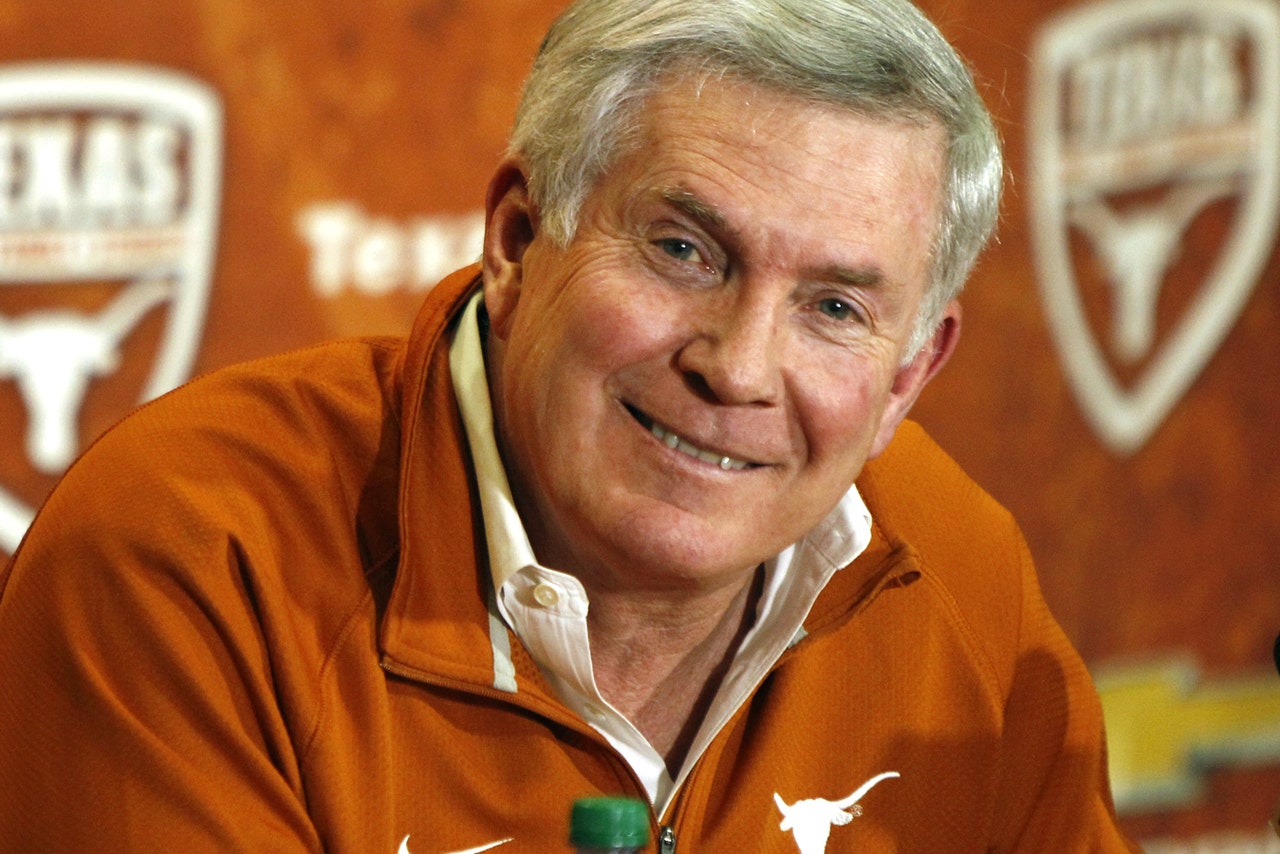 Since Steve Patterson took over as Texas' athletic director in November 2013, he's made it clear that at the top of his list of priorities, or very close to it, is to expand the Longhorns' reach internationally.
He's openly discussed the possibility of playing a future football game in Mexico City.
UT's men's hoops team will open next season in China.
Whenever Patterson has been asked about resuming the rivalry with Texas A&M, he has been lukewarm (at best) about the idea not because of the Aggies, but because it's not clear to him what business purpose that football game serves for his university.
So it should come as no surprise that, according to a report by the Austin American Statesman, Texas currently has a contigent on a "football-related" visit to Dubai to explore future opportunities of playing there.
The traveling party reportedly includes former coach Mack Brown and his wife Sally, plus two former players and Patterson's wife (Patterson himself is not on the trip).
There's no timetable for playing football games in other countries, but it seems to be a matter of when more than if at this point, as Patterson appears determined to position Texas on the forefront of international scheduling.
A question for readers, particularly Texas fans: Are you for or against the Longhorns playing a future football game internationally? Any preference if it's Mexico City, Dubai or elsewhere?
Meanwhile, Mack appears to be enjoying his time on the trip:
Teddy Mitrosilis works in content production at FOX Sports Digital. Follow him on Twitter @TMitrosilis and email him at tmitrosilis@gmail.com.
---