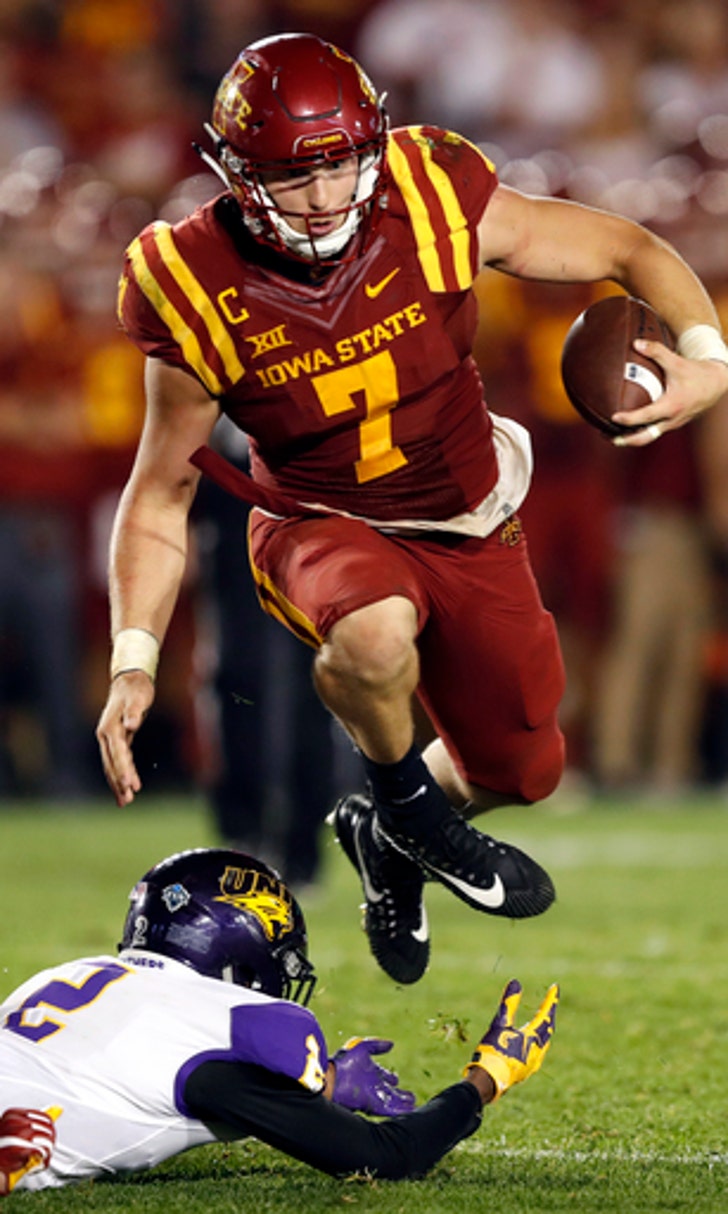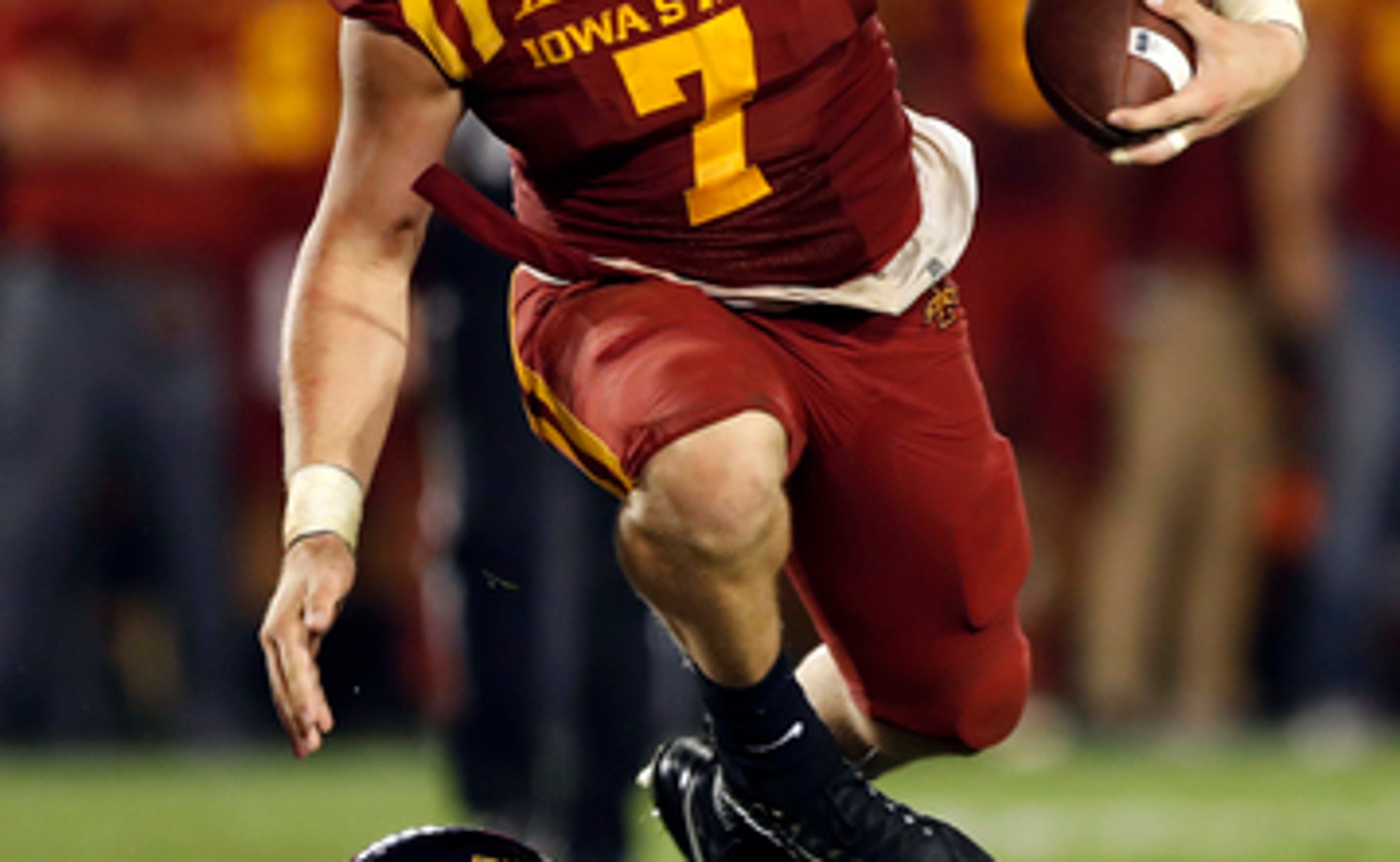 Playmakers emerge for Cyclones in opener
BY AP • September 7, 2017
AMES, Iowa (AP) One of Iowa State's biggest questions heading into 2017 was whether it could overcome its deficiencies by leaning heavily on its playmakers.
The Cyclones got the answers they were looking for in their opener.
Iowa State turned two interceptions into touchdowns and got two more TDs from running back David Montgomery in last weekend's 42-24 win over Northern Iowa of the FCS.
Jacob Park also threw a pair of touchdown passes to Marchie Murdock and Hakeem Butler - two receivers Iowa State is hoping will break out this fall.
The Cyclones (1-0) host rival Iowa (1-0) on Saturday in what promises to be a stiff early test.
''I think it's unique that this big rivalry game happens the second game of the season. But I kind of like it,'' Iowa State coach Matt Campbell said. ''It forces your team's attention.''
Arguably the biggest concerns Iowa State has are at defensive line and linebacker, and the front seven struggled at times in the opener. The Panthers averaged 5.4 yards a carry, and quarterback Eli Dunne was comfortable enough to throw for 259 yards and three touchdowns despite the fact that Iowa State's secondary might be its most talented unit.
Iowa State could get a boost this weekend, though.
Kamilo Tongamoa, a highly promising junior college lineman who arrived in Ames late because of academics, has progressed enough to make an appearance on this week's depth chart.
''They're so young, and they're so inexperienced, I think you're going to see that group get better and better. And we're going to need them to if we're going to have success,'' Campbell said.
Iowa State made costly mistakes in losing to Northern Iowa in 2016.
The Cyclones were the ones forcing game-changing miscues last weekend.
Linebacker Willie Harvey got Iowa State on the board with a 12-yard interception return for a TD - with help from new linebacker Joel Lanning, who was credited with a quarterback hurry on the play - and safety Kamari Cotton-Moya followed with another pick-six just seven minutes later.
Montgomery then helped jumpstart a sluggish offense, leading drives that he ended with short touchdown runs to bookend the halves.
Montgomery, a sophomore who seized the starting job late last season, had 82 yards on 14 carries and is averaging 105.8 yards in his last four games.
''I try to just be me, first and foremost. And second, I just try to be a leader. Coach Campbell really harps and tells me I can be a catalyst in this program and I can really help everybody around me. I just try to make my energy contagious,'' Montgomery said.
Murdock, an Illinois transfer in his final season, had three catches - one more than he had in all of 2016.
Butler, a sophomore who began to come on late in 2016, had seven receptions for 75 yards after catching just nine passes a year ago. That's a good sign for a team looking for ways to keep defenses from focusing too much on star Allen Lazard.
''Our conversation was real simple when he came back in January. (I told him) you can be as good as you want to be. You have more talent that anybody is this building,'' Campbell said of Butler. ''Hakeem's a special talent.''
Lanning made a brief appearance at his old position, quarterback, in a goal-line situation. He even had a short touchdown run, though that was called back because of a penalty.
But Lanning spent most of his time on defense, where he finished with seven tackles.
''You're going to see him continue to get better,'' Campbell said.
---
More AP college football: http://collegefootball.ap.org and https://twitter.com/AP-Top25
---
---