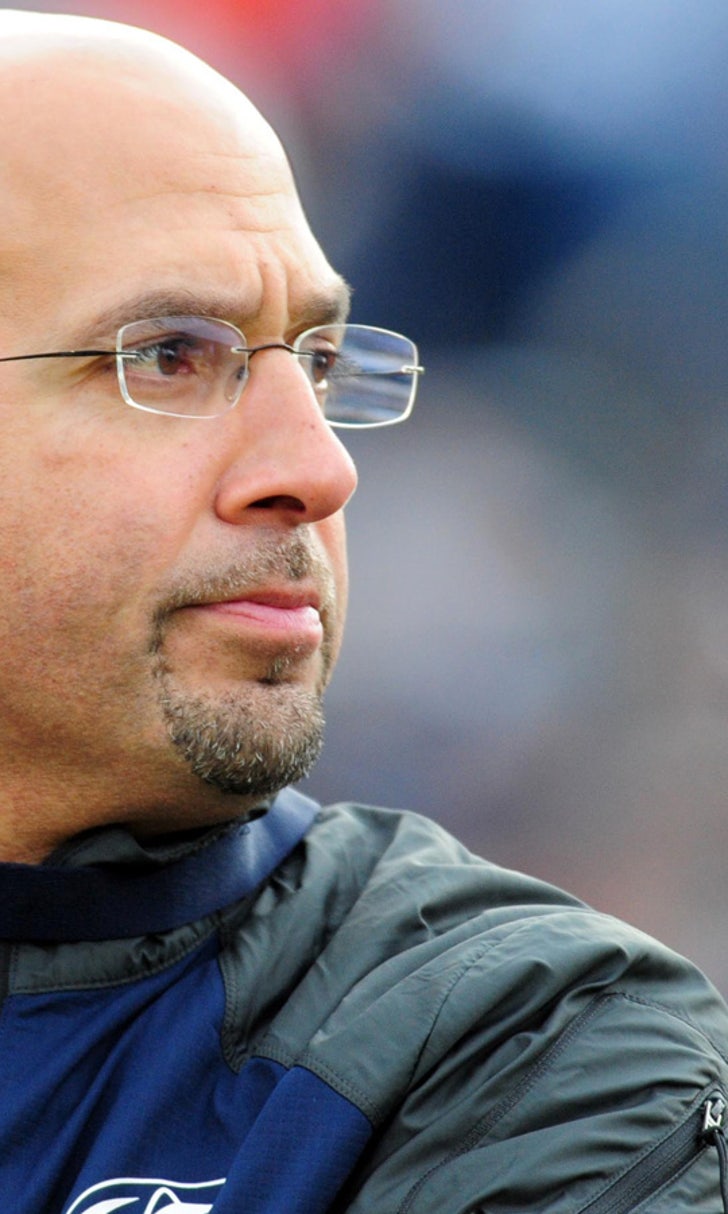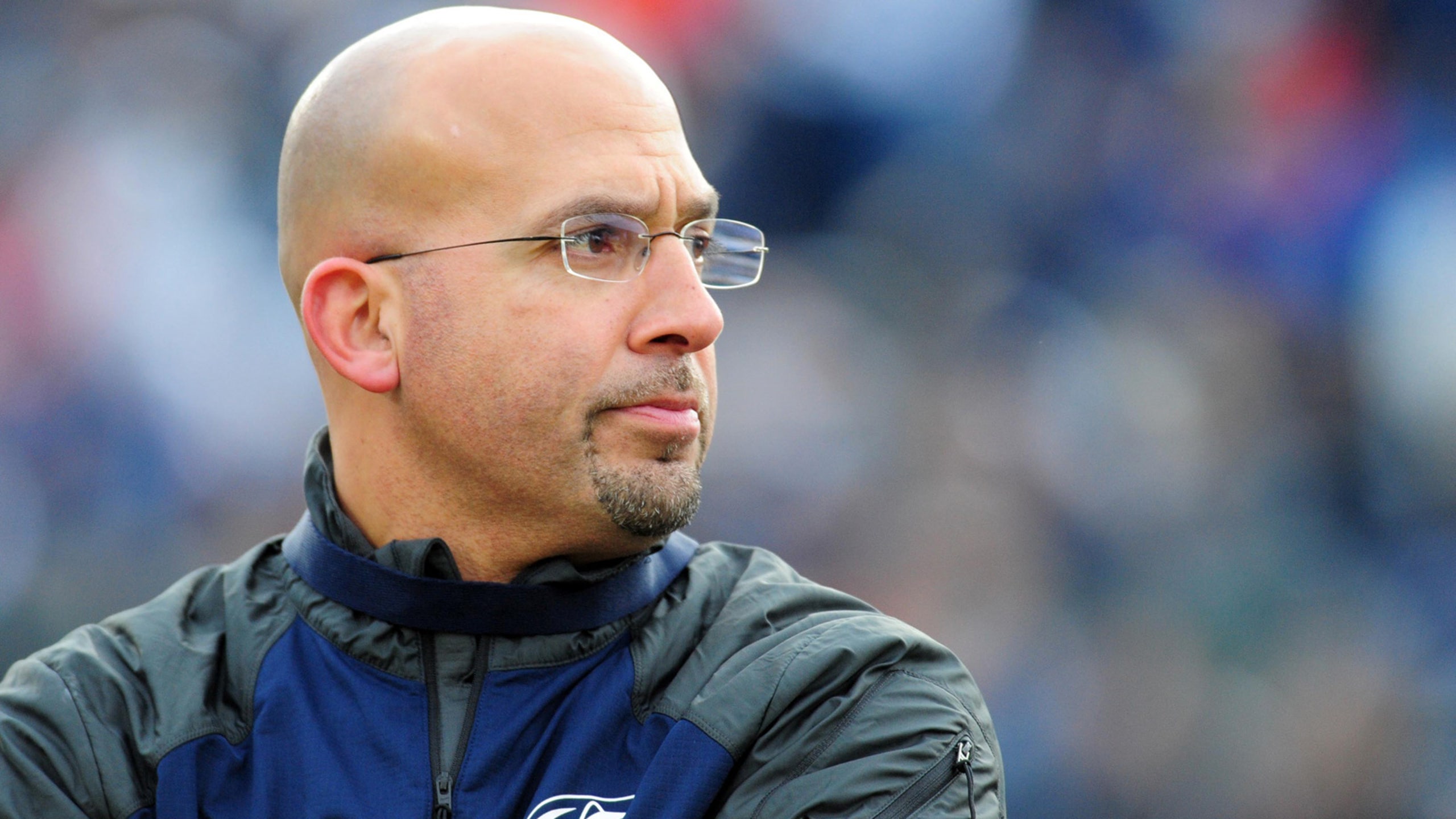 Penn State to play in Pinstripe Bowl, first bowl since Sandusky scandal
BY foxsports • December 7, 2014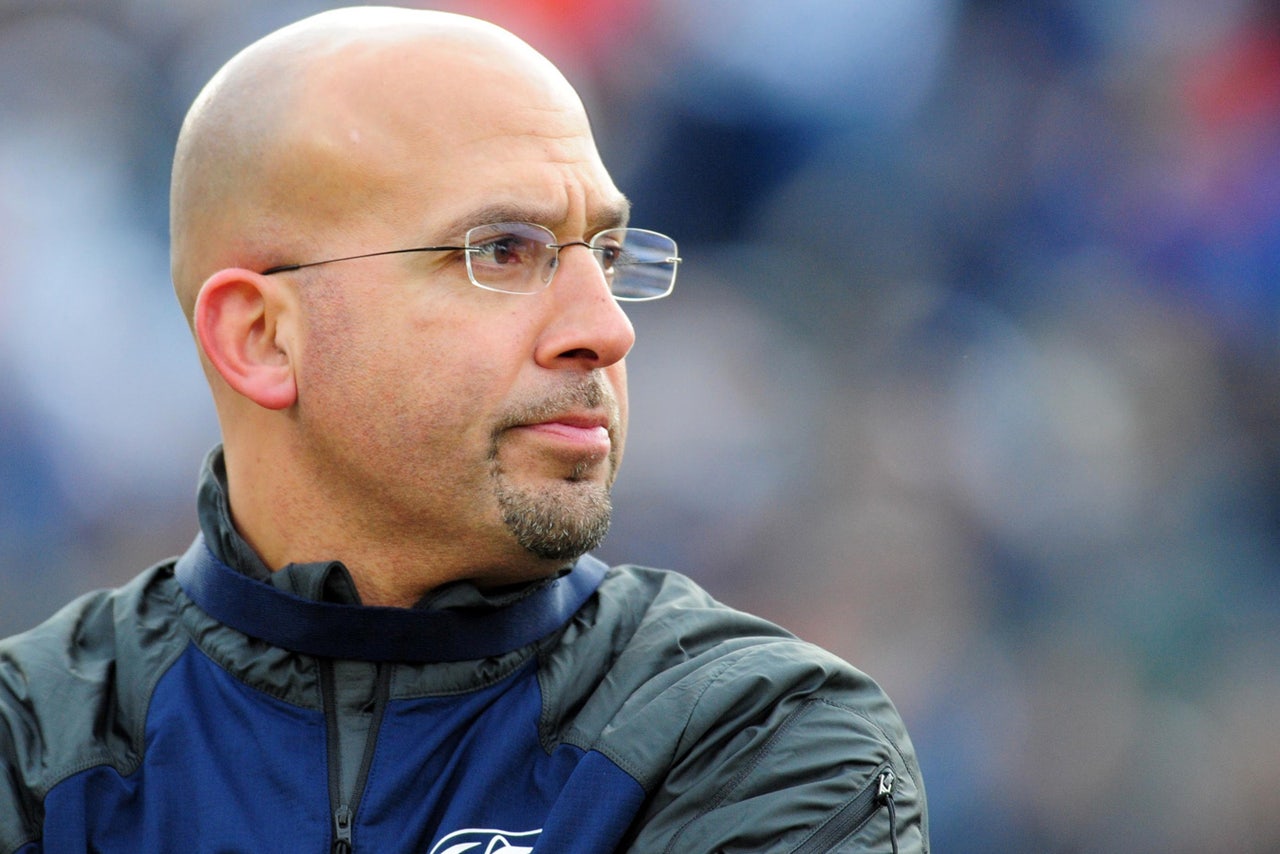 Penn State is back in a bowl.
The Nittany Lions will make their first postseason appearance since 2011 when they play Boston College in the Pinstripe Bowl at Yankee Stadium on Dec. 27.
Penn State (6-6) originally was banned from bowls for four years as a result of the Jerry Sandusky child sexual abuse scandal in 2012. The NCAA decided in September to lift the ban.
Coach James Franklin said Sunday that opening the season in Ireland against Central Florida and closing the year in New York City against Boston College is exciting for the players.
"How cool is this?" Franklin said. "You're an 18- 19- 20- 21-year-old young man and you get to spend a week in Ireland and a week in New York City in the same year.
"It's pretty cool. The state of New York and New York City is very important to Penn State and always will be. There are a lot of unique opportunities that go with this."
More importantly, Franklin said, is the additional practice time that comes with a bowl appearance.
The Nittany Lions won four straight games to open the season but lost six of their next eight.
"I know how important these practices are on a lot of different levels," Franklin said. "We get to prepare to play a tough opponent and continue to get better as a team and a program. From a program perspective, it's valuable."
The Lions, who played in the TicketCity Bowl at the end of the 2011 season, are going to a bowl for a 45th time, ninth most in college football.
There are 39 current players who were on the roster when the NCAA imposed sanctions in 2012. Another 10 recruits from the 2012 recruiting class, including quarterback Christian Hackenberg, kept Penn State competitive for two seasons under former coach Bill O'Brien.
"I'm particularly pleased that our senior football student-athletes will have a chance to play in a bowl game, and that as a community we will have one more opportunity to honor and thank them," Penn State athletic director Sandy Barbour said. "I can't wait to gather in New York with the Penn State faithful."
The Lions will be playing in New York City for the eighth time overall and the first time since a 75-0 win against Fordham at the Polo Grounds in 1947. Penn State played at the old Yankee Stadium in 1923 and 1925.
This will be the 24th time since 1949 that the Lions and Eagles have played. Penn State leads the series 19-4, with Boston College having won the last three meetings.
The Pinstripe Bowl is in its fifth year and its first of an eight-year agreement with the Big Ten. Boston College also will be playing in the Pinstripe for the first time.
Boston College (7-6) brings a three-game win streak into the bowl and is playing in the postseason for the 14th time in 16 seasons.
---