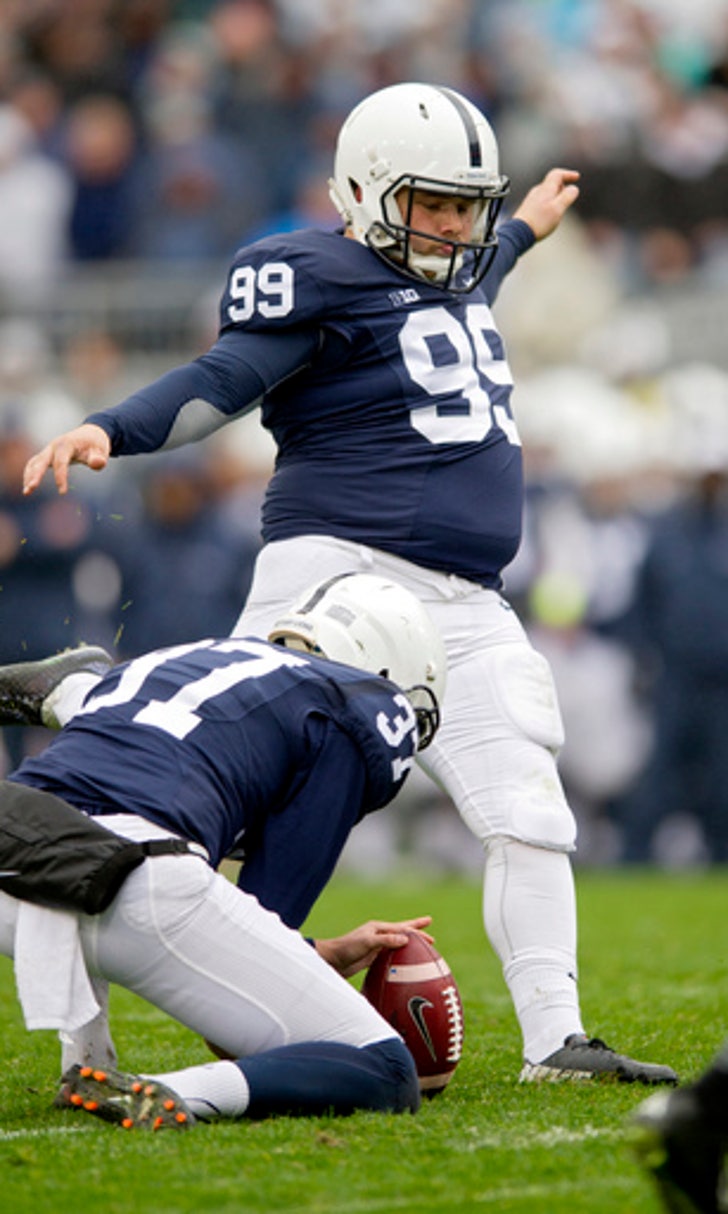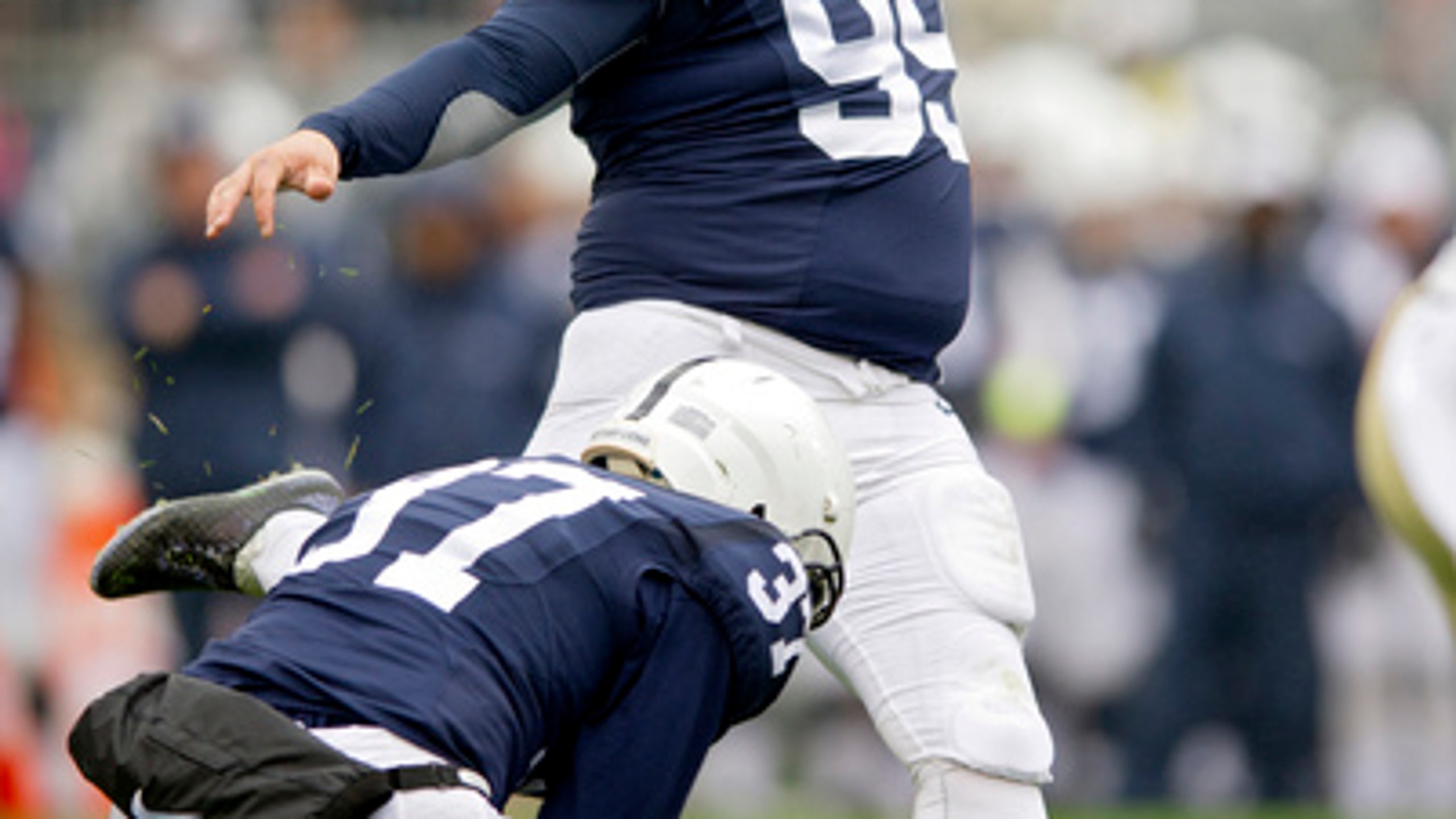 Penn St. kicker says he got treatment for eating disorder
BY foxsports • October 4, 2016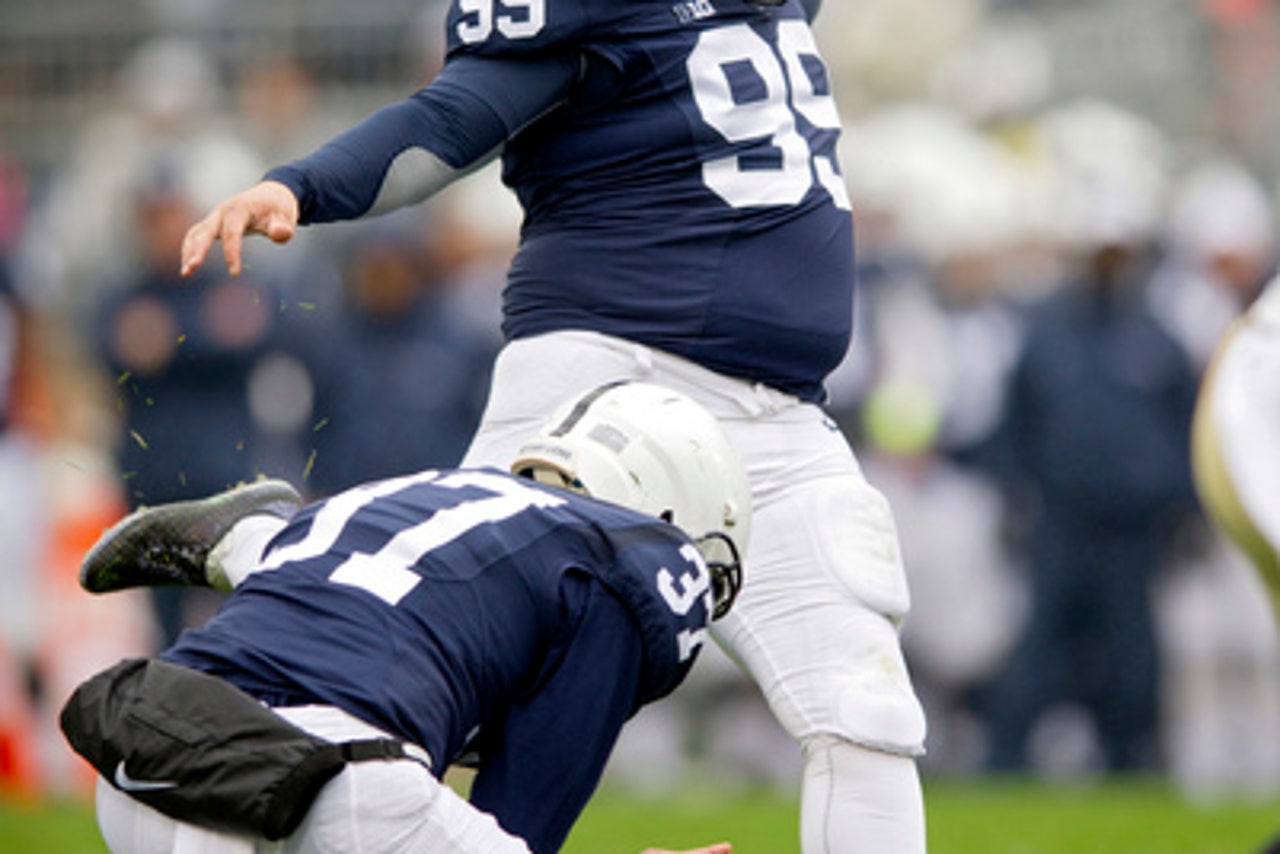 Penn State coach James Franklin said Tuesday he's proud of kicker Joey Julius for how he's dealt with an eating disorder that kept him out of spring practice and led him to being admitted to a clinic for treatment this past summer.
Julius said in a Facebook post this week that he was in therapy at McCallum Place Eating Disorder Center in St. Louis from May 9 to July 26.
''We're here to support Joey in every way possible,'' Franklin said Tuesday. ''I'm really proud of him. Besides that, I want to make sure that we're supporting Joey in every way possible - academically, athletically, socially, emotionally, the whole package. That's really about it. I'm not going to get into it any more than that.''
The 5-foot-10, 258-pound sophomore from Hummelstown, Pennsylvania, has handled kickoffs for the Nittany Lions this season. Nicknamed ''Big Toe,'' he's popular with fans for the fearlessness he displays in kick coverage.
Julius said he decided to disclose his eating disorder publicly after discussing it with family, friends and the team.
''Due to my increase in not only weight but also depression and anxiety my team physicians started to notice not only a change in my overall happiness but also my performance as a normal human being,'' Julius wrote. ''Throughout this whole process I learned a lot about myself.''
The 21-year-old Julius said he has endured binge eating disorder the past 11 years and also showed signs of bulimia, the binge-and-purge disorder.
''In order to come to this conclusion I have no one to thank except for Coach James Franklin and my training staff and doctors that stuck with me throughout this whole process,'' Julius wrote. ''They all noticed that I was not myself and that I needed extensive care such as the program in St. Louis that I attended this summer.''
Julius encouraged anyone struggling with an eating disorder to reach out to him and that he would help.
Julius is best known for his aggressive play on kick returns - something counterintuitive for most kickers.
In the season opener against Kent State, Julius knocked Kent State return man Raekwon James backward with a hard hit. Three weeks later he took down Michigan's Jourdan Lewis. Both plays went viral.
Last week, Minnesota linebacker Jaylen Waters was ejected for lowering his shoulder into Julius on what ended up being a touchback. Julius needed to be helped off the field.
---
AP college football website: http://collegefootball.ap.org
---