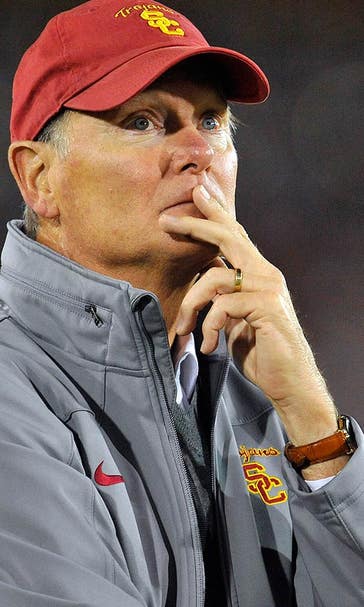 Pat Haden says email trail confirms USC treated unfairly by NCAA
BY foxsports • March 26, 2015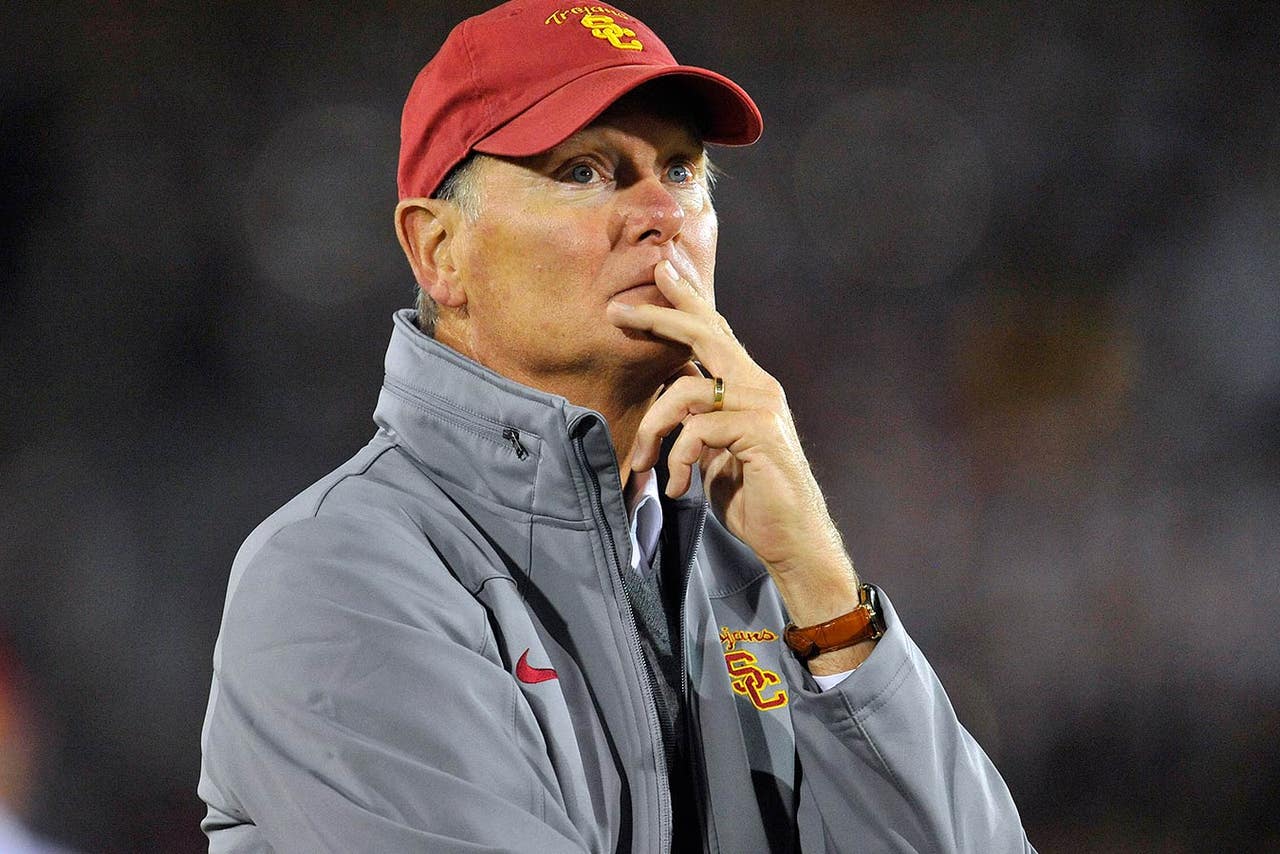 Southern California athletic director Pat Haden says private email between members of the NCAA committee on infractions made public as part of a lawsuit by a former Trojans assistant coach confirm the school was treated unfairly in the association's handling of the Reggie Bush case.
''I think these documents are cause for concern about the NCAA's own institutional controls,'' Haden said Wednesday in statement released by the school. ''It should be concerning to all schools that the NCAA didn't appear to follow its own rules.''
USC was banned from the postseason for two seasons and stripped of dozens after an NCAA investigation determined Bush and his family received cash and gifts from aspiring marketers in 2004 and 2005. The football program was hit with a two-year postseason ban and had dozens of scholarships taken away over a four-year period.
Former Trojans running backs Todd McNair sued the NCAA in June 2011, claiming the association's investigation was one-sided and his future earnings were hurt by its report on the Bush scandal. The NCAA determined McNair lied about knowing about the extra benefits being provided to Bush and gave the former coach a one-year show cause order, effectively keeping him out of college coaching for a season. He has not worked as a college coach since.
The email were among hundreds of documents filed in the case Tuesday that were obtained by the Los Angeles Times, which had along with The New York Times fought to have them unsealed. The NCAA had asked the court to keep the documents sealed.
A statement from the school says USC officials are ''extremely disappointed and dismayed at the way the NCAA investigated, judged and penalized our university throughout this process.
''USC hopes that the transparency in this case will ultimately lead to review and changes so that all member institutions receive the fair and impartial treatment they deserve. It seems likely that there are additional documents that will come to light. Once USC has had the opportunity to review all of the documents unsealed by the court, we will determine what further action is appropriate.''
In the unsealed documents, members of the NCAA infractions committee derided the school for hiring back as its head coach former assistant Lane Kiffin, who had been an offensive coordinator for coach Pete Carroll while Bush was playing.
''USC has responded to its problems by bringing in Lane Kiffin,'' committee member Rodney Uphoff wrote in an undated memo to other members of the committee. ''They need a wake-up call that doing things the wrong way will have serious consequences.''
Another committee member expressed similar sentiments about Kiffin in an email dated March 2010, after Kiffin had returned to lead USC after stints as head coach of Tennessee and the NFL's Oakland Raiders.
''Lack of institutional control ... (and do we add the hiring of Lane Kiffin?), is a very easy call for me,'' committee member Roscoe Howard wrote.
Kiffin, 39, is now offensive coordinator at Alabama.
Uphoff's memo also compared the evidence against McNair, who was found by the committee to have engaged in unethical conduct, to circumstances surrounding the 1995 bombing of a federal building in Oklahoma City. He said the case against McNair was stronger than that against Terry Nichols, who was convicted as an accomplice in the bombing.
---