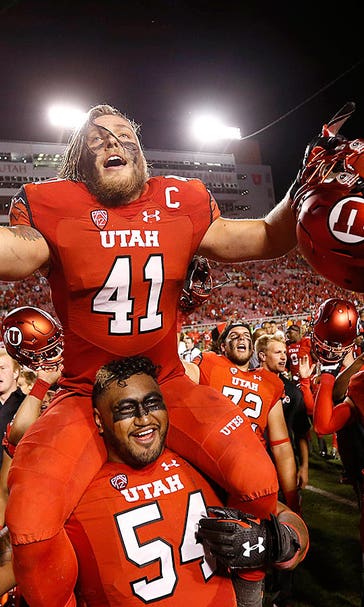 Pac-12 South Notebook: Can Utah defeat Washington for first time in program history?
November 3, 2015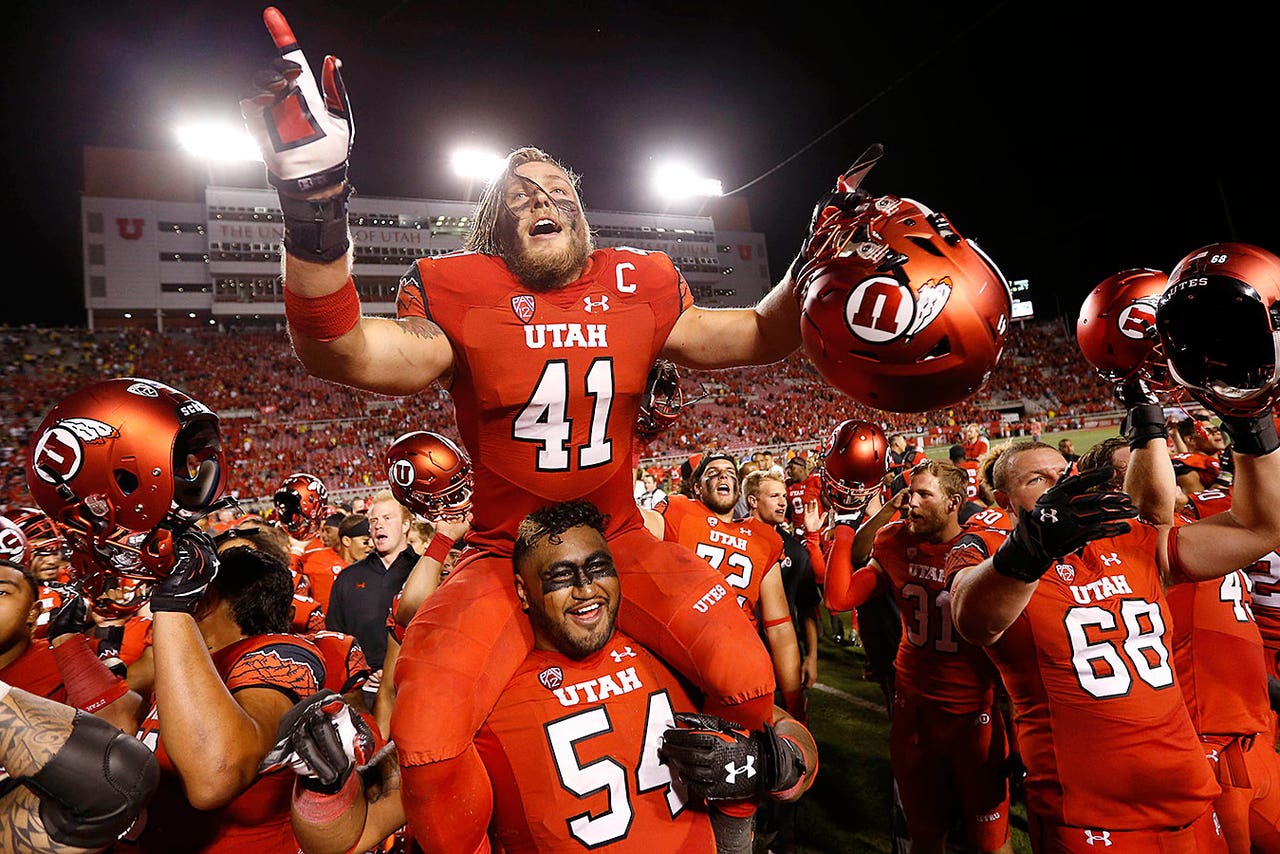 Utah has never beaten Washington, an ugly 0-8 all-time record vs. the Huskies. Can the Utes break their losing ways this weekend in Seattle?
Oddsmakers in Vegas have Washington as one-point favorite. According to KSL.com, Utah coach Kyle Whittingham believes Washington is "probably playing their best football of the season" right now. Whittingham adds that Utah and Washington are similar teams: Great defense, efficient offense and solid special teams. There's mutual admiration from Washington head coach Chris Petersen.
"This is another type of program where you go, 'OK, this is what I'd like our guys to look like down the road," said Petersen, via The Seattle Times.
Petersen admires what the No. 13 Utes have already accomplished this season. Utah, however, has never defeated a team coached by Petersen. Boise State defeated Utah 26-3 in 2010 and 36-3 in 2006.
Is this the hardest game left for Utah?
Washington's defense allows 16.5 points per game. Last week vs. Arizona, Washington freshman quarterback Jake Browning was 16-of-24 for 263 yards (11 yards per attempt) with four touchdowns and no interceptions. The Huskies also rushed for 201 yards and three touchdowns, totaling 468 yards of offense. That's stellar production for a team ranked second-to-last in the Pac-12 for total yards on offense.
Utah, meanwhile, is playing without starting center Saiosi Aiono -- he also sat out vs. Oregon State with a hand injury. Utah is without Siale Fakailoatonga -- who is missed both as an offensive threat and as a blocker -- as well.
"We're getting pretty banged up," said Whittingham, via The Salt Lake Tribune. "We're down a few guys. More in-season injuries than in years past."
Utah has also slowed down in the turnover differential mark, which was one of the program's biggest strengths in the first half of the season. Utah was plus-twelve in its first six games; they were minus-four vs. Oregon State and USC and have failed to record a turnover in two games.
Washington, meanwhile, hasn't committed a turnover in its past two games. The Huskies recorded a pick vs. Stanford as well as three interceptions and a forced fumble vs. Arizona. This is also the same Huskies team that defeated the Trojans, who handed Utah its only loss of the season. But if you ask either side, they say it'll be a close game.
"They've got physical guys up front," said Petersen, via The News Tribune. "They've got a good scheme and these guys play really, really hard."
Can Arizona State rebound with a win against Washington State?
Arizona State opened as 1.5-point favorites vs. Washington State, which surprised many, especially after the Sun Devils lost a heartbreaking triple-overtime battle vs. Oregon.
Through eight games, the Sun Devils have a .500 record.  ASU was ranked No. 15 overall preseason, so the fall from high expectations to fourth-best in the Pac-12 South has been mighty. According to Sarah Kezele from AZ Central, ASU quarterback Mike Bercovici said the Oregon loss "might hurt 30 years from now" during his weekly press conference.
"We have a group of guys who have invested years in this program," said Bercovici, via Sun Devil Football. "We are dedicated to finishing out these four games the right way." 
That test begins vs. Washington State, which is also coming off of heartbreaking loss; WSU would have defeated Stanford if it had made a last-second field goal.
Washington State quarterback Luke Falk is 317-of-448 for 3,239 yards (7.23 yards per attempt) with 28 touchdowns and six interceptions. Receiver Gabe Marks has 63 receptions for 800 yards (12.7 yards per catch) with eleven receiving touchdowns. 
Arizona State's pass defense is ranked 101st in the nation and 3rd-worst in conference, allowing 259.5 yards per game. Washington State averages 407.4 yards per game in the air, 3rd-best in the NCAA and best in the conference. The Cougars may throw 60-plus passes and leave Arizona State in the dust.
How long will surgery sideline USC star JuJu Smith-Schuster?
Many speculated that USC sophomore receiver JuJu Smith-Schuster was playing with an injured hand vs. Cal after a first-quarter injury.
Smith-Schuster reportedly had surgery Monday to repair a broken right hand, via the OC Register. In the USC conference from interim coach Clay Helton, he said the procedure should "speed up" the receiver's recovery process. But there's no official word on how long Smith-Schuster will be unavailable for USC.
"Obviously, everybody heals differently," Helton said. "It's been as soon as three days, or it could take longer," said Helton, in the report. "When he's healthy and he feels like he can go back out there, he will."
Smith-Schuster has 52 receptions, 956 receiving yards and eight touchdowns. He's the top-rated receiver in the Pac-12, with 119.5 yards per game. USC plays Arizona 7:30PM on Saturday.
Bryan Kalbrosky is a writer who covers Pac-12 South for FOX Sports. He does other things, too. Follow him on Twitter.
---