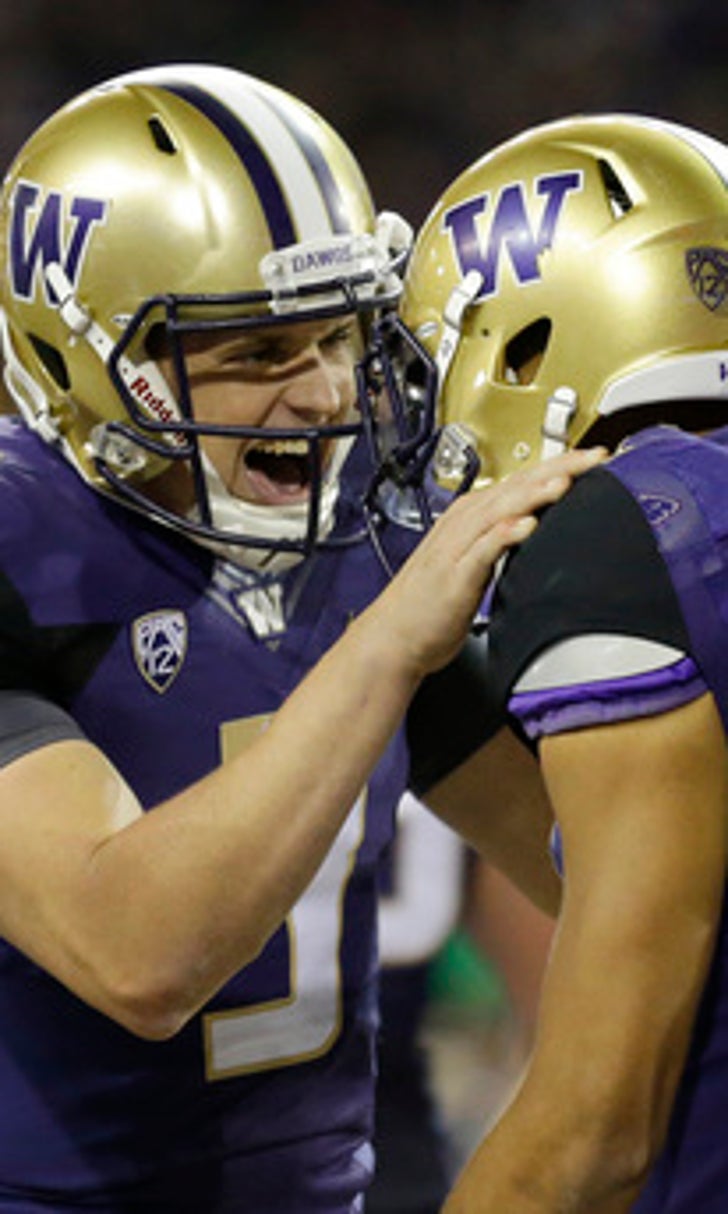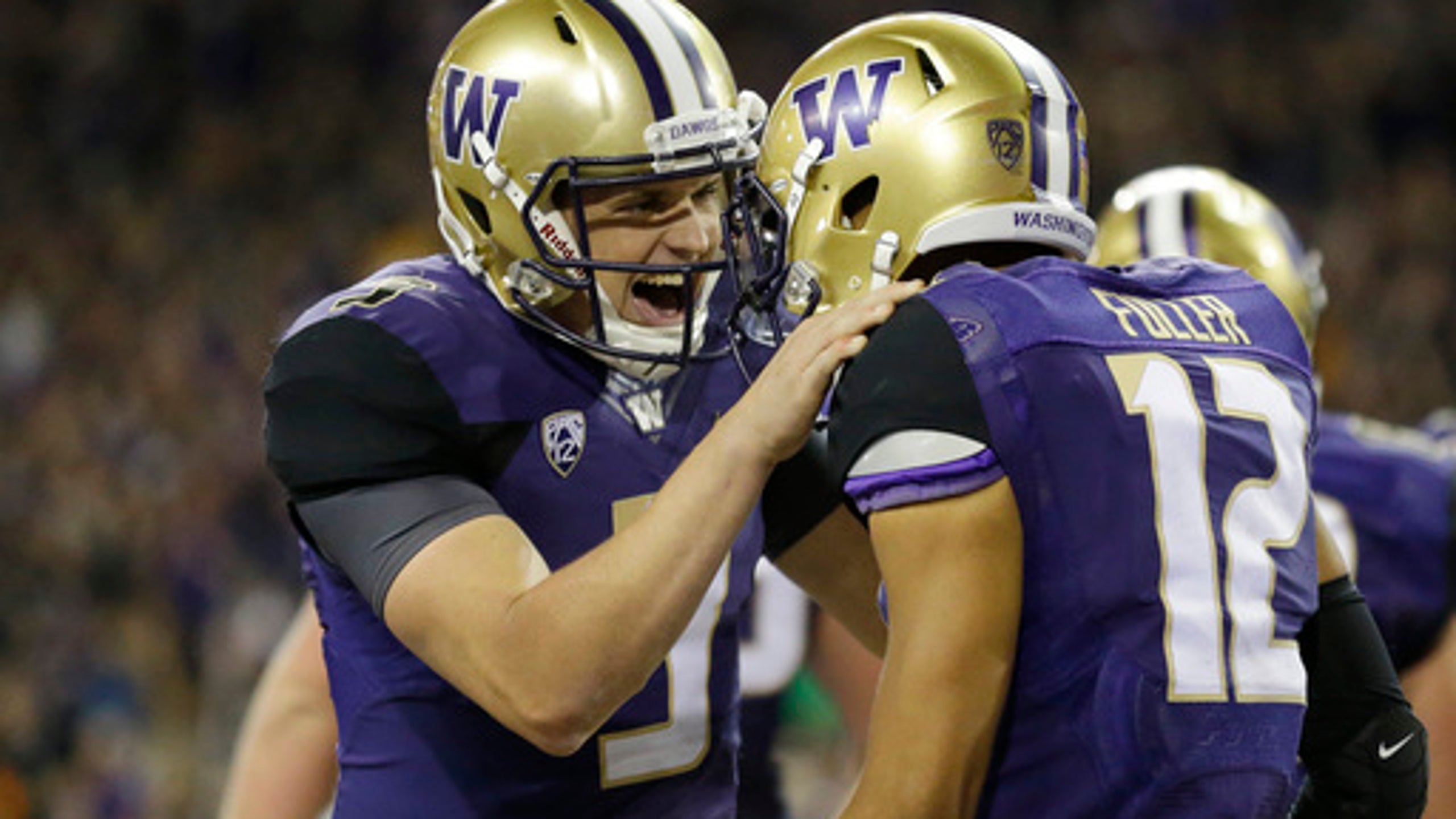 Pac-12 pecking order shifting so far this season
BY foxsports • October 4, 2016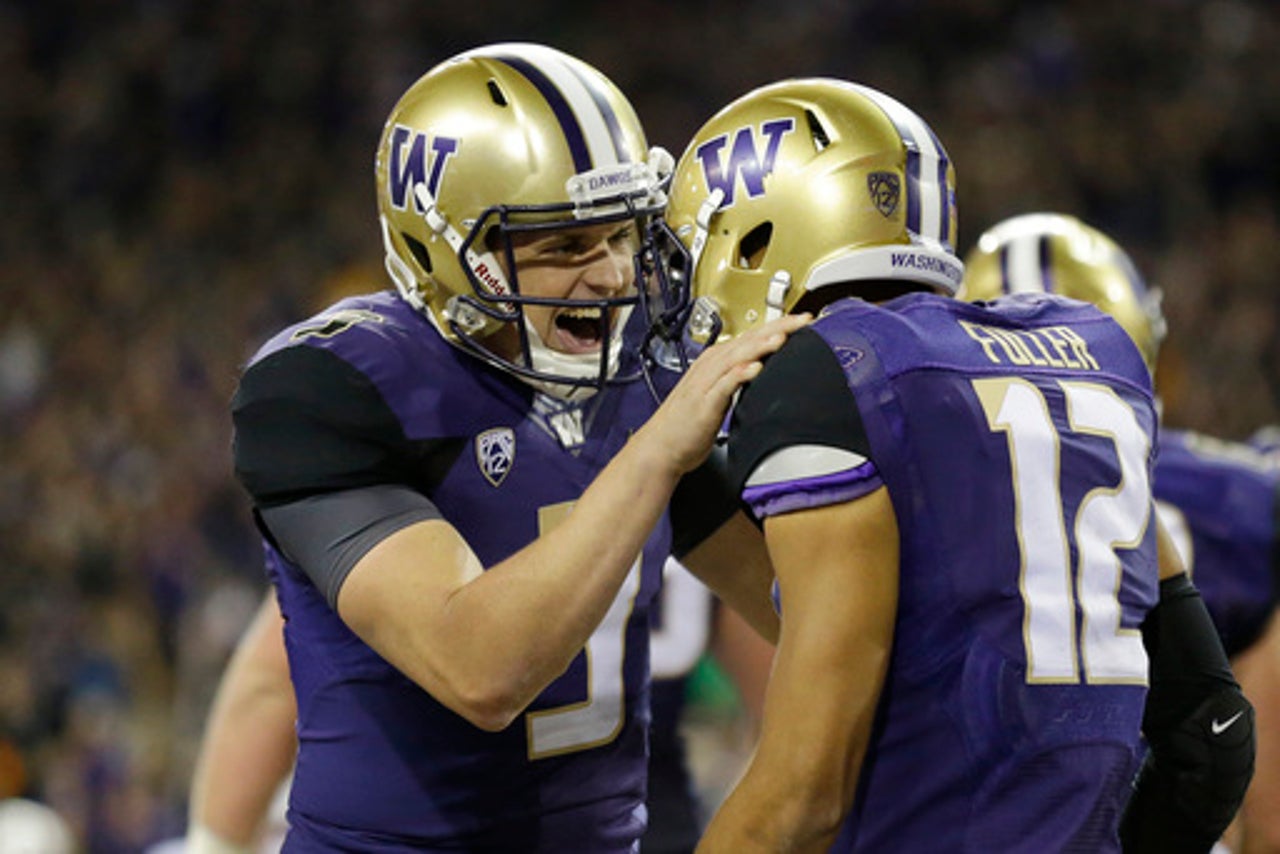 PHOENIX (AP) The Pac-12 may be going through a geographical shift in its pecking order.
Oregon and Southern California, once the power centers of the conference, have dropped to the bottom. Washington and Colorado, typically near the cellar, have shifted toward the top.
It's still too early to know if this movement is permanent; there's nearly two months until the Pac-12 Championship game in Santa Clara.
Even if the changes aren't for good, it's sure made for an interesting season in the Pac-12 so far.
A look at how the divisions stand heading into this weekend's games:
---
NORTH DIVISION
Oregon and Stanford have dominated the division and, for that matter, the conference. The Cardinal and Ducks have combined to win the last seven conference titles, including five times in the Pac-12 Championship game.
This season, the Washington Huskies have been the top dog. The Huskies are 5-0 and lead the Pac-12 North after beating Arizona and Stanford to open conference play. They moved up to No. 5 in the AP poll this week, their highest ranking in more than a decade.
Washington has a chance to end a long streak this weekend when it faces Oregon, a team that's beaten the Huskies 12 straight times.
''We're kind of burying our head in the sand,'' Huskies coach Chris Petersen said. ''I think they have done a good job of just paying attention to what's important and practicing hard and all those type of things.''
Stanford appeared to be the team to beat in the North after crushing Southern California and holding off UCLA. The Cardinal (3-1, 2-1 Pac-12) are still ranked No. 15 and certainly could make a run at the division title, but last week's 44-6 loss to Washington was ugly.
Oregon, once a perennial national-title contender, has fallen hard this season.
After a pair of high-scoring wins to open the season, the Ducks (2-3, 0-2) have flailed the past three weeks, losing to Nebraska, Colorado and Washington State. The start has led to coach Mark Helfrich feeling heat from a fan base that had become accustomed to winning with Chip Kelly at the helm.
''We are built around people and culture and character and it's in times like these you need them the most,'' Helfrich said. ''Not when the seas are calm and everything is great, it's times like these.''
SOUTH DIVISION
USC won the division a year ago and Colorado finished dead last after winning one conference game.
The Trojans and Buffaloes have nearly swapped places this season, becoming two of college football's biggest surprises.
The Buffaloes were picked to finish last in the South again in the preseason poll and looked like they might be in for another long conference season after losing by 17 points to No. 4 Michigan.
But then Colorado had coach Mike MacIntyre in tears after beating Oregon for its biggest win since joining the Pac-12 in 2011. The 21st-ranked Buffaloes followed that with a blowout victory over Oregon State to move into the AP poll for the first time since 2005.
The Buffaloes (4-1, 2-0) lead the Pac-12 South by a game over No. 24 Utah and Arizona State, which travels to Boulder on Saturday.
''Like I've said since Day 1, we're a good football team, and I think every week we've gotten better,'' MacIntyre said. ''Every week.''
Utah has been a rising force in the Pac-12 the past couple of years, tying USC for second in the South last season after ending up fifth in 2014.
The Utes (4-1, 1-1) have a dominating defense and opened the season with four straight wins before losing a close game to California last weekend. They host Arizona this Saturday and are still in position to win the division.
USC was a popular pick to win the Pac-12, loaded with talented players on offense.
Things did not pan out well for the Trojans early in the season. They were blown out by Alabama to open the season then lost to Stanford and Utah in consecutive weeks to fall to 1-3 for the first time since 2001.
USC (2-3, 1-2) rallied with a rout over Arizona State last week, but still has a lot of ground to make up to repeat as Pac-12 South champion.
---