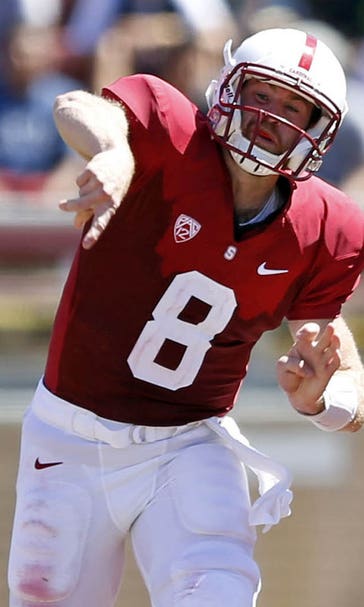 Pac-12 North Notebook: Kevin Hogan can lead Stanford to the College Football Playoff
November 3, 2015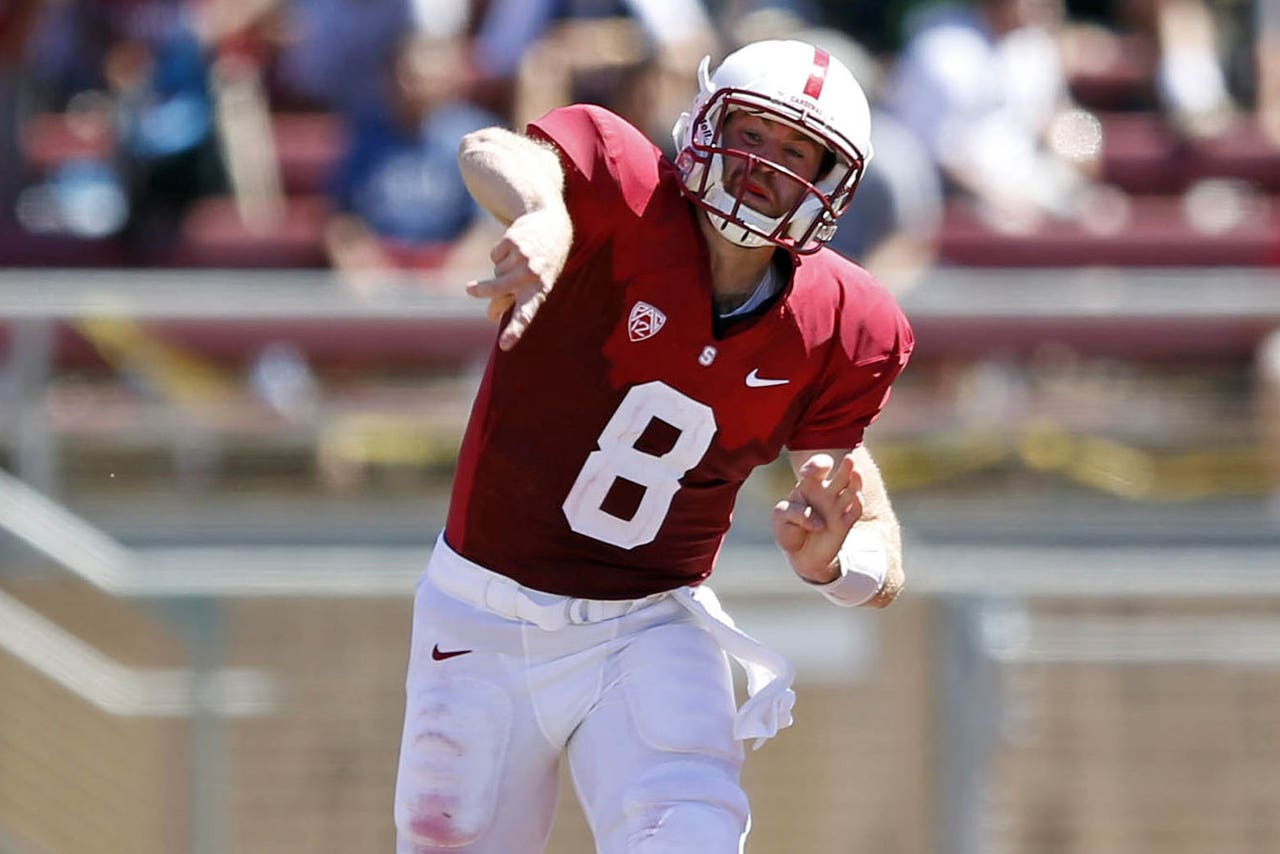 After dominating every single Pac-12 foe this season, Stanford was bound to have a close call. They got it in the form of surprisingly feisty Washington State. However, the Cardinal managed to do what all great teams do: win when they're not at their best.
Stanford's key to victory on Saturday night was QB Kevin Hogan, who did more damage in the second-half with his legs than his arm. Out of seemingly nowhere, Hogan turned star running back Christian McCaffrey into an afterthought.
Hogan came into the game with only 74 rushing yards on 28 carries this season. Against a tougher-than-expected Washington State defense, Hogan managed to run for 112 yards and two touchdowns on 14 carries. Both rushing touchdowns -- and a good percentage of his rushing yards -- came in the second half, as Stanford trailed 22-10 at one point.
"Kevin Hogan has got so much heart,'' Stanford head coach David Shaw said, via SF Gate. "He's such a fighter. I couldn't be more proud of him. Not everything was working, and we had to lean on him as a runner. We won this game because of his heart."
After an up-and-down career that has resulted in a ton of wins but left Stanford fans wanting more, Hogan is finally living up to his true potential as a fifth-year senior. Hogan ranks second in the conference in passer rating and his 9.3 yards per attempt leads the conference and ranks No. 8 in the nation.
Stanford is a wildly talented team, chock full of playmakers ranging from reliable to spectacular. The team also has perhaps the most dominant offensive line in the country. But without Hogan's significant contributions, both directing the offense and making plays, the Cardinal wouldn't be staring down a potential playoff spot.
Stanford doesn't need for Hogan to be a superstar. He's not going to throw for 400 yards a game or throw for 35 touchdowns this season. But what Hogan does for Stanford is enough to get the team to the College Football Playoff.
In order for the Cardinal to truly enter the playoff picture, they're going to need to win out. With games against Oregon, Cal and Notre Dame looming, that's easier said than done. However, Stanford got a stiff test on Saturday night and found out what it was made of in closing time.
More importantly, Stanford learned once again that its leader comes through when it really counts. Whether it's with his arm or his legs, Kevin Hogan has proven that he's more than capable of leading the Cardinal to another Pac-12 title.
Jake Browning becomes Washington's future in 60 minutes
While the Washington coaches may be downplaying it, true freshman QB Jake Browning seized control of the Huskies program Saturday night.
No one quite knew what to expect from Browning as he returned from a shoulder injury against Arizona on Saturday. The last thing anyone expected was a breakout performance from the young QB.
Browning went 16-of-24 for 263 yards, threw four touchdowns and ran in another in Washington's 49-3 dismantling of Arizona. He also caught a pass for good measure.
"He looked fresh and sharp," UW offensive coordinator Jonathan Smith said, per the Union-Bulletin. "I still don't think he's 100 percent, but he played pretty well."
There's little doubt about this now: The success of Chris Petersen's Huskies falls squarely on the shoulders of Browning. If his performance against Arizona is a sign of things to come, people in Seattle should be very excited.
Browning will face a very stiff test this week as No. 13 Utah comes into town sporting the second best defense in the conference.
Expect fireworks in Eugene this weekend
Oregon is coming off a game against Arizona State in which the two teams combined to score 116 points, gain 1,243 yards and run 177 plays. Somehow it feels as though Oregon and Cal may surpass all those marks Saturday in Eugene.
Putting Oregon's pathetic secondary in front of Cal QB Jared Goff isn't really fair. Neither is sticking Royce Freeman in front of Cal's rushing defense.
Cal comes in with the No. 12-ranked passing attack in the nation and is averaging 337.4 yards per game through the air. Oregon's defense ranks No. 126 against the pass, the third-worst mark in the country. The Ducks are allowing 318 yards per game through the air.
On the other side of the ball, Cal's rushing defense is ranked No. 64 in the country and has twice given up more than 265 yards on the ground this season. The Ducks come in with the sixth-ranked rushing offense and Freeman ranks sixth nationally with 1,109 yards rushing this year.
In a game that features two wildly successful offenses, this game could come down to which defense forces more turnovers.
Quick hits: Washington State kicker Erik Powell hit five field goals against Stanford, tying the school record. Unfortunately for Powell, he missed the potential game-winning 43-yard field goal in soggy conditions ... Washington is favored by 1.5 points at home vs. No. 13 Utah … Washington State's locker room was tense after the loss to Stanford. "It's frustrating because we could play better," Cougars head coach Mike Leach said, per The Spokesman-Review. "We could play better on all three sides." … Oregon QB Vernon Adams Jr. was named the Pac-12's offensive player of the week … Washington LB Travis Feeney was named the Pac-12's defensive player of the week for the second time this season.
Jason Gold covers the Pac-12 for FOX Sports. Follow Jason on Twitter @TheSportsGuy33.
---