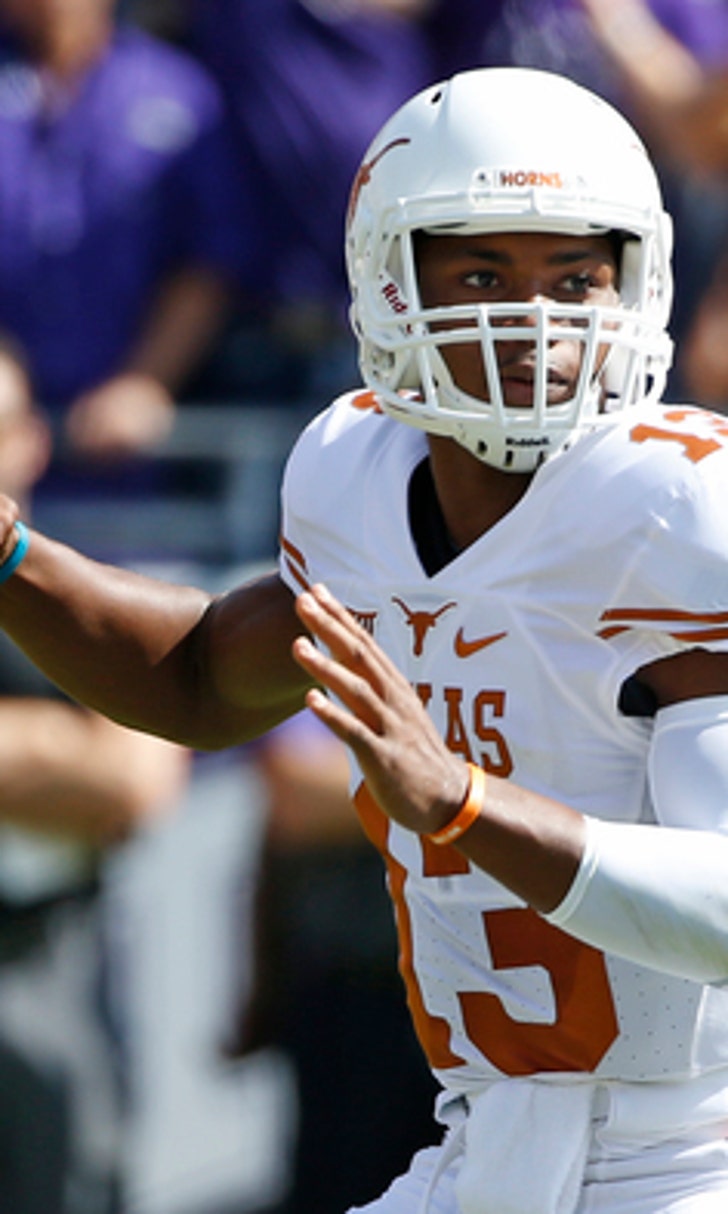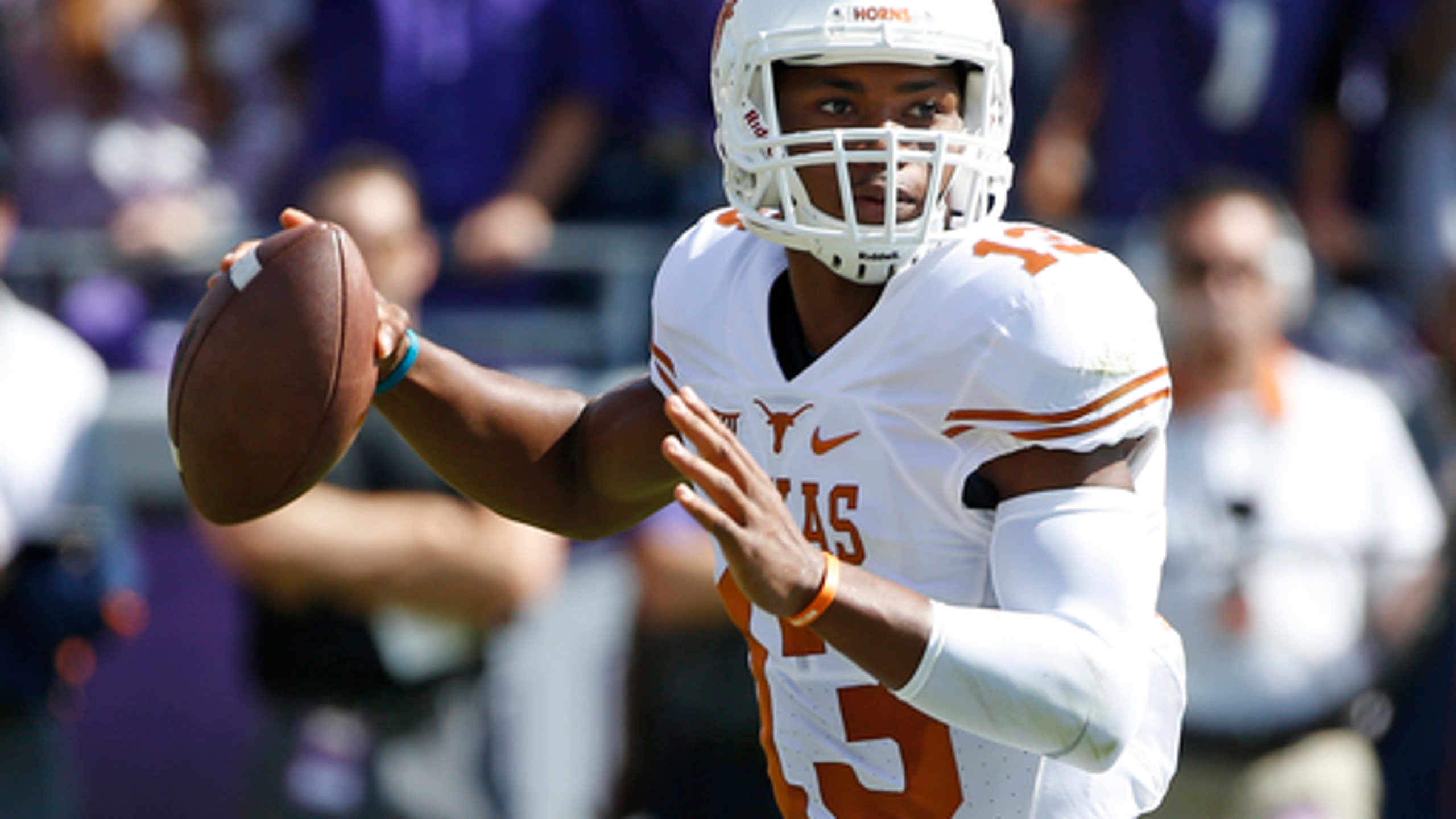 Once-promising QB now catching passes at Texas
BY foxsports • August 31, 2016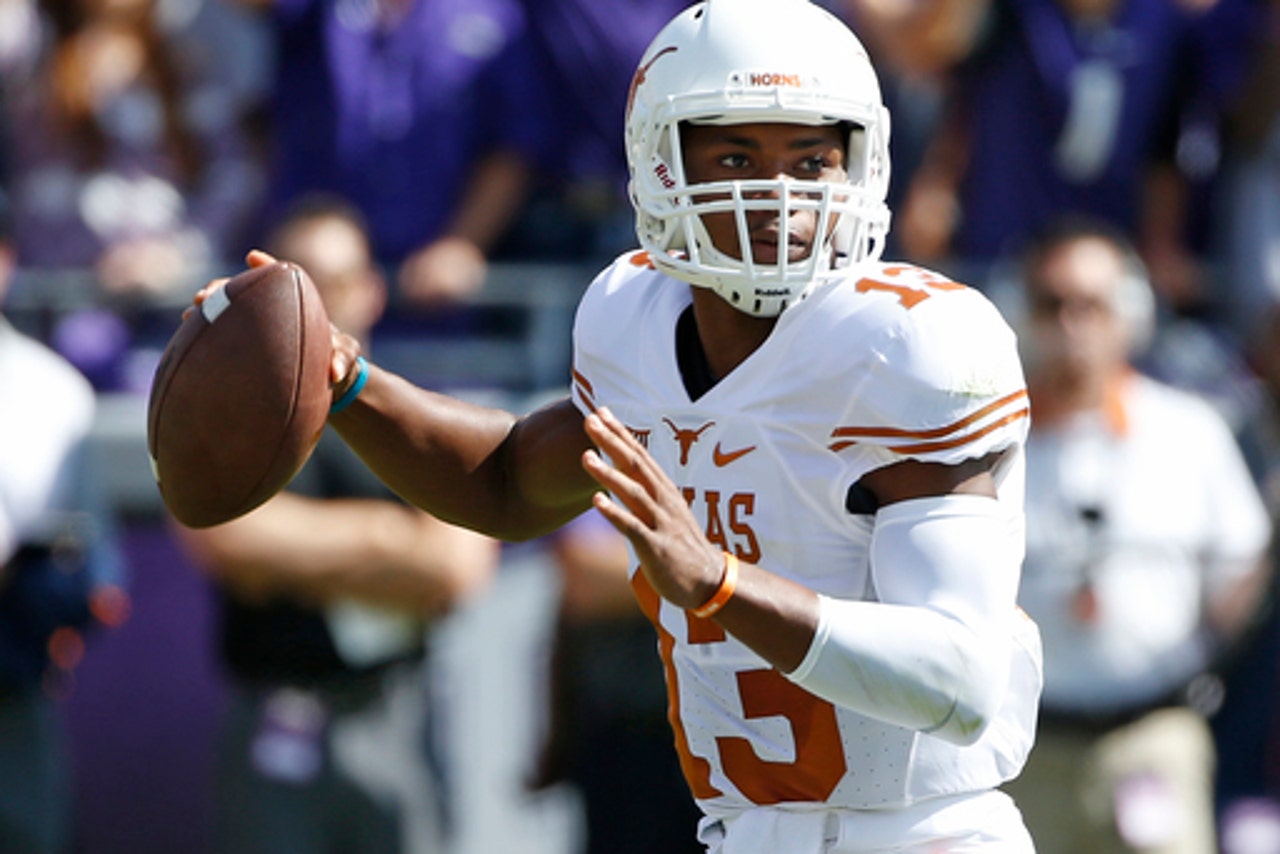 AUSTIN, Texas (AP) The Texas quarterback competition dominating camp has lacked a particular ingredient: There's no juice.
Or more specifically, there's no Jerrod Heard.
Less than a year ago, Heard was a budding star as the quarterback breaking Vince Young's school record for most total yards in a game. Coach Charlie Strong said the kid had the ''juice'' to be the quarterback Texas had spent years searching for.
But with the 2016 season-opener against No. 10 Notre Dame coming up fast on Sunday, Heard is nowhere near the quarterback battle anymore. He's now catching passes as a wide receiver.
So what happened?
Blitzing defenses exposed Heard's liabilities as a passer as the losses mounted in a 5-7 season. Texas revamped the offense under new coordinator Sterlin Gilbert in the spring - just in time for Heard to injure a shoulder. By the time spring drills were finished, the quarterback question had settled into a duel between freshman Shane Buechele and senior Tyrone Swoopes.
Sensing no chance to recover, Heard changed positions in hopes of finding his way back on the field.
''I'm enjoying it, loving every minute of it,'' Heard said. ''I was ready for the transition.''
Heard swallowed a lot of pride to do it. And his days of trash talking teammates in practice caught up to him.
''The day they took the black jersey away, I'm not going to lie, I was kind of scared because the (defensive backs), they loved it. And the linebackers loved it,'' Heard said. ''That day, it was pretty intense. I got hit a few times and I got to lay some hits on them. It was real fun though.''
Heard's training camp progress is hard to quantify. Texas hasn't yet released a depth chart for the first game as Strong plays hide-and-seek with his starting quarterbacks.
Heard's athleticism has never been in doubt. His 527 total yards passing and running in a 45-44 loss to California in the third game last season set up the expectation of big things, like the upset of Oklahoma two weeks later.
But Heard finished poorly. He had less than 500 total yards passing and just three touchdowns over the next four games. His season ended early with concussion-like symptoms after a hard hit in a loss to Texas Tech. Swoopes stepped in for the final game and led an upset of Baylor in the final game.
Strong blessed Heard's move with the understanding that if Swoopes or Buechele got hurt, he may have to move back.
''He's so athletic and has so much skill,'' Strong said. '''If something was to happen at the quarterback position, I may have to move you back there, barring an injury.' He said, `That's fine, but I want to help this team.'''
Heard moves to a position filled with young, fast and unproven players. Sophomore John Burt is the top returning receiver, but caught only 28 passes with two touchdowns last season. No other returning player had more than 11 total catches.
''I do feel like I've got to be out there,'' Heard said. ''I feel like I'm really coming into my game and the style of receiver that I wanted to be. I just want to be that reliable receiver for those quarterbacks to throw to.''
---