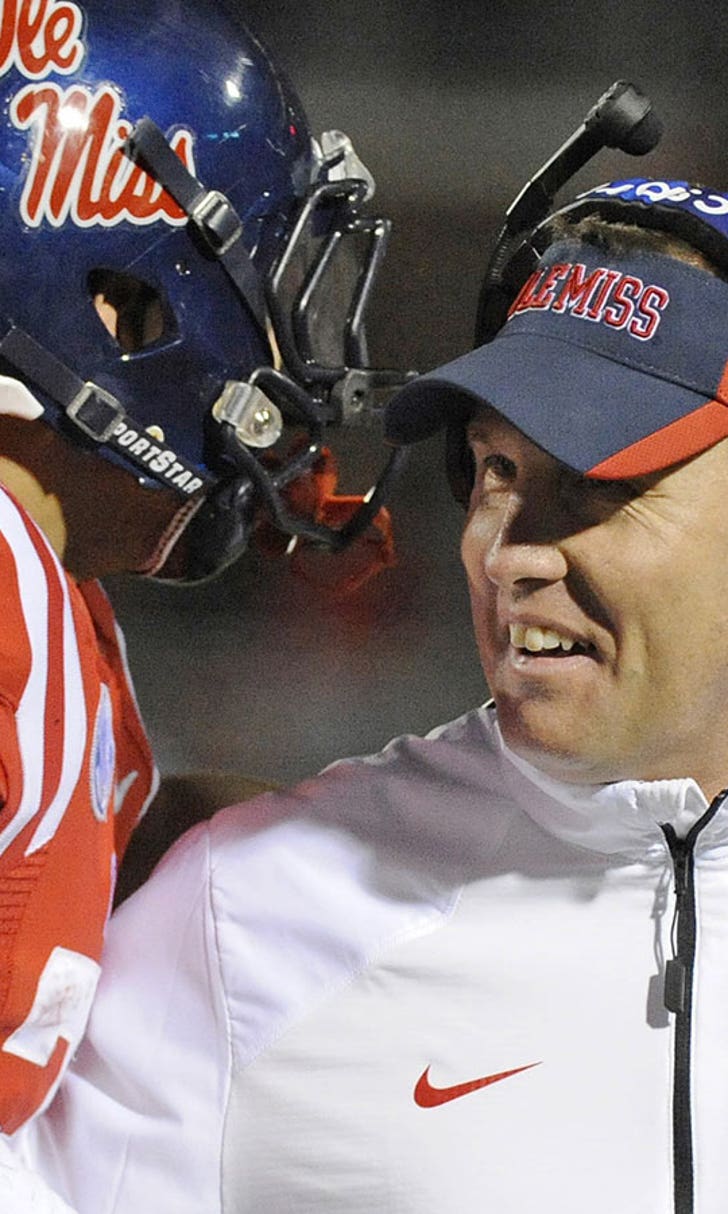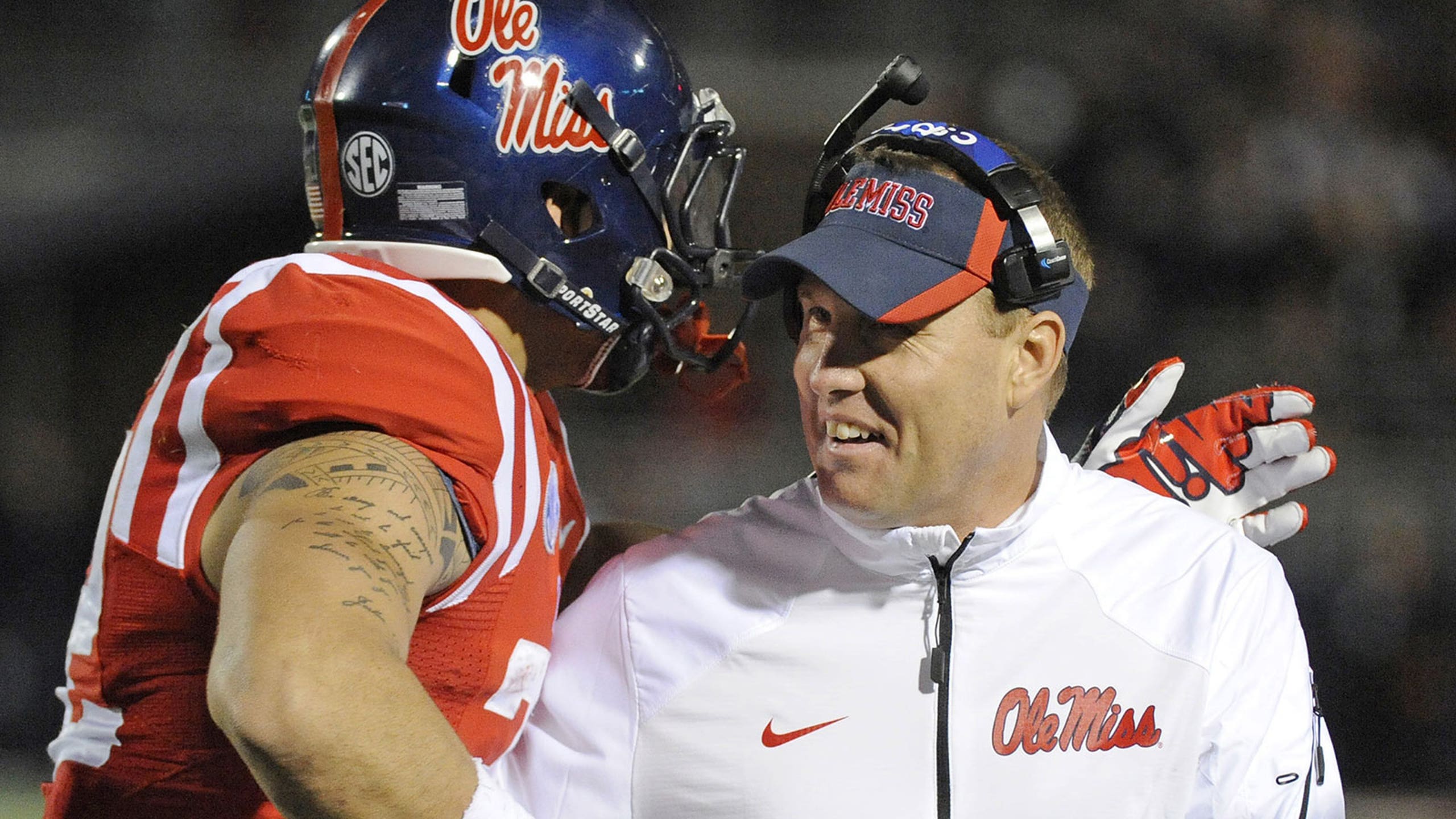 Ole Miss rewards coach Hugh Freeze with big raise after 9-win season
BY foxsports • December 12, 2014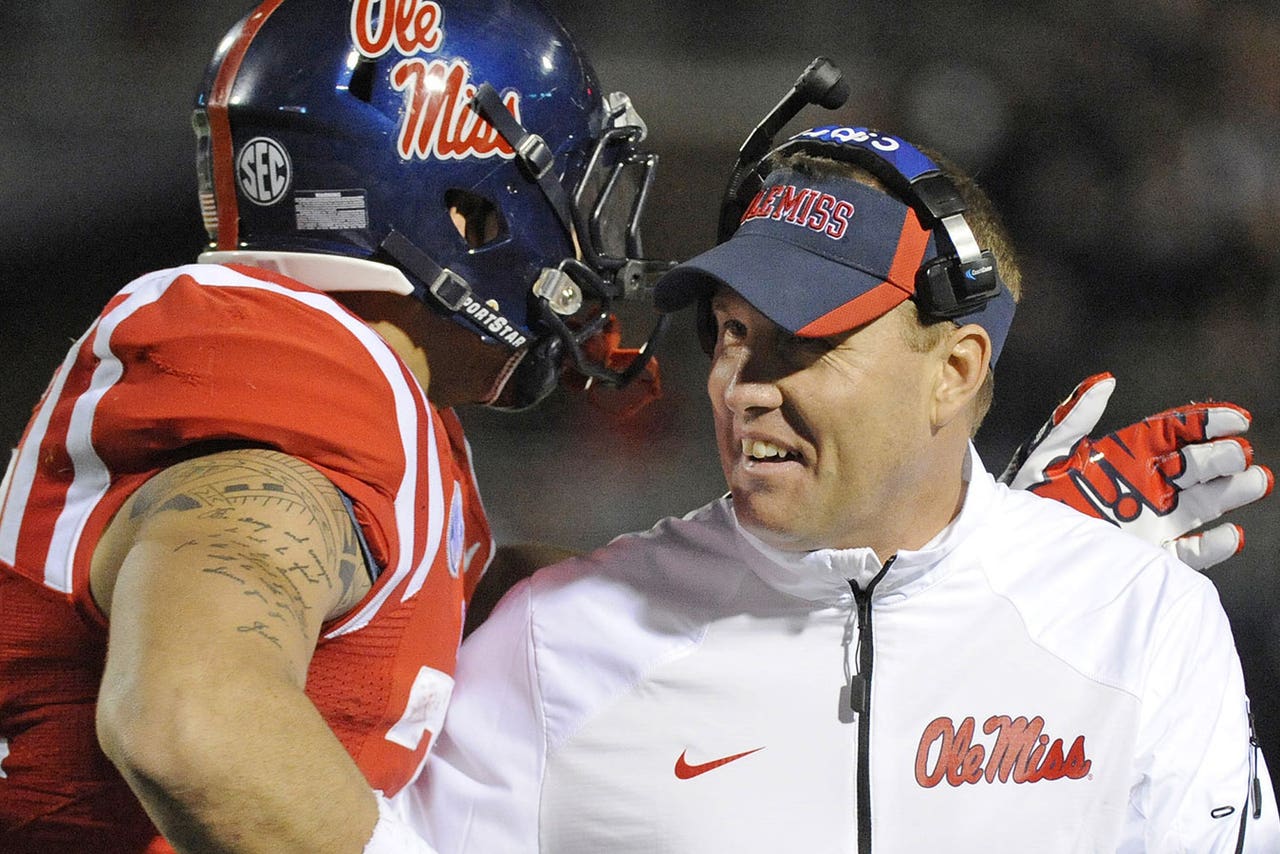 Mississippi coach Hugh Freeze earned a big raise after leading the program to a nine-win season and a spot in the Chick-fil-A Peach Bowl on Dec. 31.
The school said on Friday that it's finalized a contract with Freeze that will pay a base salary of $4.3 million next season -- a raise of more than a million from his 2014 salary.
Ole Miss athletic director Ross Bjork said last week that the school and Freeze had reached a tentative agreement on a new contract, but details were released in a university statement on Friday. The contract runs for four years, which is the longest allowed by Mississippi state law.
The school also said the salary pool for Ole Miss assistant coaches will rise by "at least" 25 percent.
"This continued investment in Ole Miss football, Hugh Freeze and our football staff shows that we want to excel at the highest level in the SEC and college football," Bjork said in a statement. "I personally look forward to working with Hugh Freeze as we continue to build Ole Miss each and every day. We are grateful that his leadership of our program will be in place for the long term."
Freeze's base salary rises $100,000 in each year of the deal, or 50 percent of the annual bonuses earned in the previous season depending on which is greater. His base salary immediately jumps to $5 million if the Rebels make the SEC championship game.
The school said Freeze earned a base salary of $3.15 million last season.
"I'm grateful to call Oxford my home, and I'm excited to continue our journey for championships at Ole Miss," Freeze said in a statement.
Freeze's pay increase puts him closer to some of his highly paid SEC Western Division contemporaries. Texas A&M's Kevin Sumlin earns about $5 million annually while Alabama's Nick Saban is at the top of the heap with a $7 million deal.
No. 9 Ole Miss (9-3) will play No. 6 TCU (11-1) in the Chick-fil-A Peach Bowl. The Rebels won their first seven games of the season, including a home victory over Alabama, before a three-game losing streak in SEC play knocked them out of contention for a spot in the College Football Playoff.
But the Rebels bounced back with a 31-17 victory over rival Mississippi State in the Egg Bowl, which helped the program earn a spot in one of the "New Year's Six" bowls that were picked by the College Football Playoff committee.
---