Clemson Tigers
Clemson Tigers
Ohio State runs the ball to set up the run. Can Clemson stop it?
Published
Dec. 28, 2016 2:45 p.m. ET

Sports Illustrated, Brian Hamilton/Sports Illustrated
SCOTTSDALE, Ariz. — Regarding the importance of stifling Ohio State's rushing game, Jadar Johnson, who generally does not suffer from a lack of things to say, was left speechless. It was suggested to Clemson's senior safety that it would behoove his team to make its Fiesta Bowl opponent throw. That if the Tigers defense could limit ground gains and force this team to pass to win, the path to victory was more or less clear. Johnson's response to this theory: He nodded. Silently, and repeatedly.
After a few moments, and with a little prodding, he used his words. "They want to run the ball, run the ball, run the ball and get us on our heels," Johnson said early Tuesday as the teams began their on-site preparations for their College Football Playoff semifinal matchup. "If they can get five or six yards a carry, that puts us on our heels or makes us want to commit to the run a little more. That's when they can throw the ball over our heads. Whatever their first option is, we need to stop. And that first option is that run."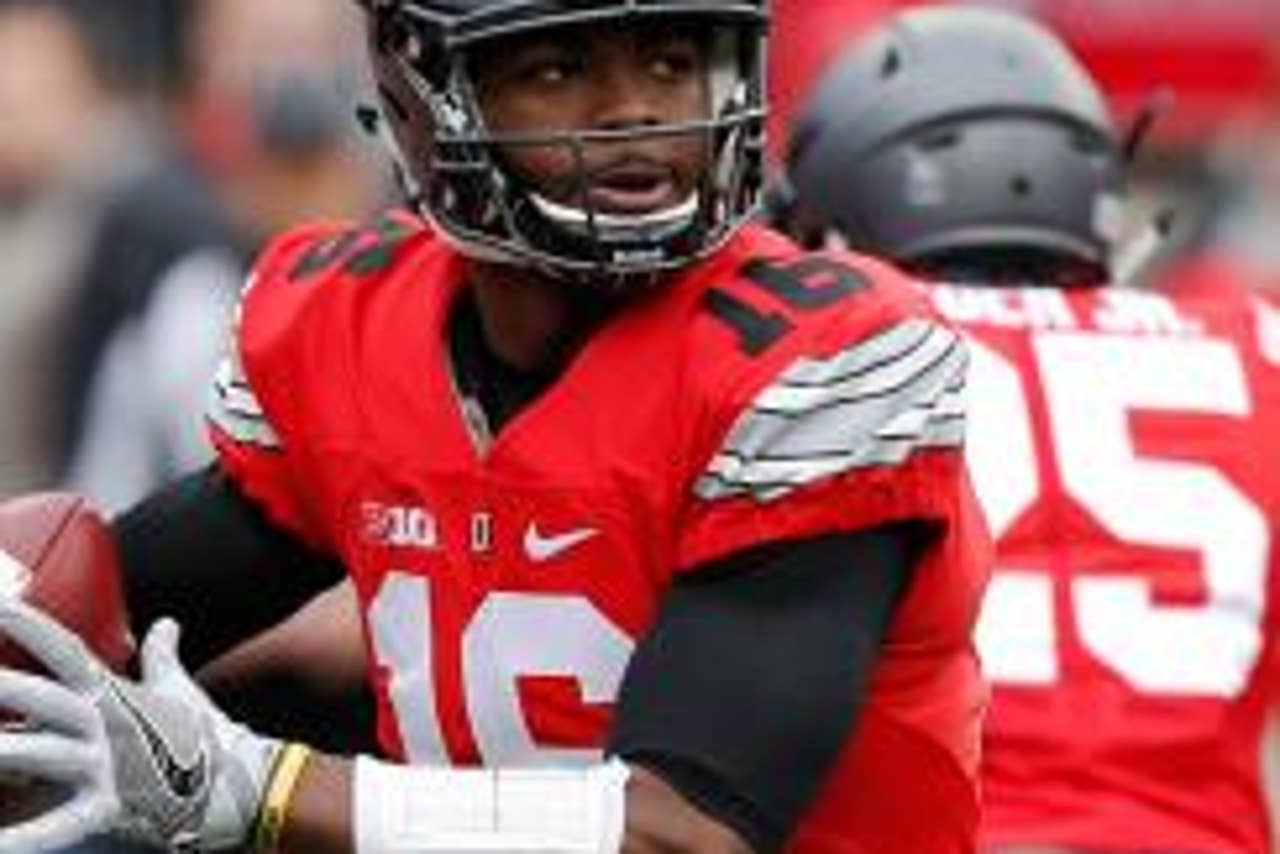 The urgency in this is remarkably clear for both sides. Ohio State is here, competing for a national championship, not quite in spite of its passing game…but surely not because of it, either. The Buckeyes have done a remarkable job of not allowing defenses to know what's coming despite those defenses pretty much knowing exactly what's coming, deploying the usual read-option and run-pass option principles of prestidigitation to keep teams guessing. Thus the nation's No. 9 rushing offense effectively offset an air attack that didn't even surpass 200 yards passing in five different games this fall. Ohio State was often off-balance but, basically, never tumbled.
"My opinion on running the ball—it takes a toll on defenses," said Ohio State tailback Mike Weber, the team's 1,000-yard rusher this year. "Success running the ball really takes the spirit out of teams."
Perhaps this explains why Brent Venables, the Clemson defensive coordinator with the hulking and athletic frontline, nevertheless returned to the word stress on multiple occasions Tuesday. Though the Buckeyes' philosophy is uncomplicated, the implementation of it is not. One of Venables's reference points: the ACC title game against Virginia Tech, when he felt his unit got "soft" in moments by "seeing the eye candy" of the ball fakes instead of remaining intent on staying stout and assignment-sound at the point of attack.
Another of Venables's reference points: Georgia Tech, the triple-option ACC foe just one spot behind Ohio State in the national rushing rankings. "It's hard to account for," Venables said of the Buckeyes' multifarious run plan, which in many ways uses J.T. Barrett as a highly skilled dive man. Somehow Ohio State's junior quarterback is able to plunge into the core of a defense and run with enough efficiency to average 4.4 yards per carry. (A number that is likely a little low in reality, given the 25 sacks the Buckeyes surrendered that chip away at Barrett's total.)
"Just like [Justin] Thomas does at Georgia Tech," Venables said. "It's a constant stress to you. But it all starts with the dive, and they know that. They can do that in a lot of different ways. They can give you the dive in your face with the quarterback pulling it, with the quarterback pitch, the quarterback throw, all on one play. You have to have all four of those components covered. That's why it's so successful. And when you have an experienced guy that's a gifted runner, he's going to have success more often than not."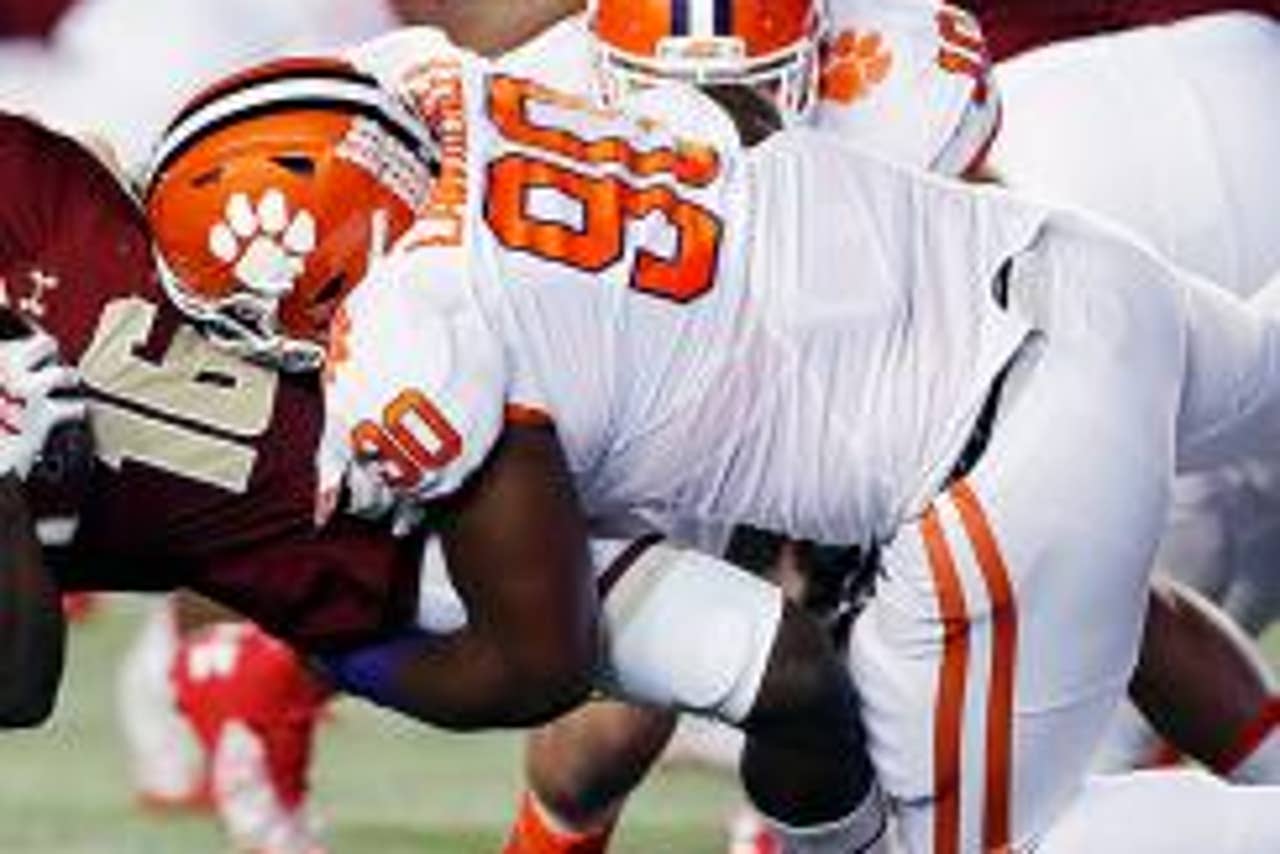 Ohio State's raw passing yards per game (221.2) ranked 77th nationally. Only eight of Barrett's 214 completions went for 30 or more yards this season, he threw for 300 yards just once (in the season opener) and he completed less than 50% of his attempts in three different games. He is admittedly risk-averse, flinching when it was mentioned that his Clemson counterpart, Deshaun Watson, often just heaves the ball in the area of receivers to allow them to make plays. "I like what I do," Barrett said. "I do have faith my guys. But 'gunslinger'—that's one of those risky types of things where it's 50–50 and sometimes it works out and sometimes it doesn't. I don't want to live in 'sometimes it doesn't, sometimes it does.'" In short, while the Buckeyes' run consistency can set up big-chunk pass plays, it's not often that it actually does.
The dynamic here is simple and not all that dynamic: One team will try to pound the ball and one team will try to stop the pounding, and there is no real alternative after that. "It's critical," Venables said. "Not that that's earth-shattering news. You've got to win up front. And you've got to win more than you lose."
---
---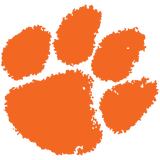 Get more from Clemson Tigers
Follow your favorites to get information about games, news and more
---