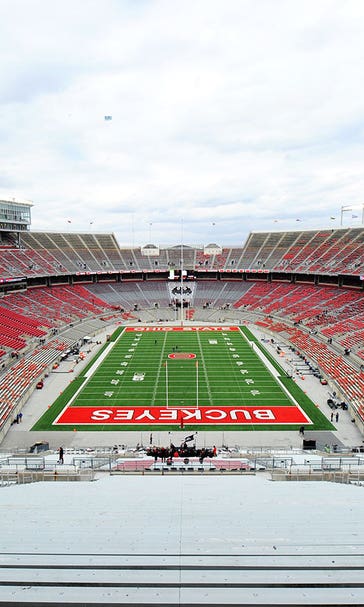 Ohio State fighting casino over use of 'The Shoe' name
November 17, 2015

COLUMBUS, Ohio -- Ohio State University is officially opposing an effort to prevent a Cincinnati casino from naming its concert venue "The Shoe."
The Columbus Dispatch reports that the university, which uses the nickname for its horseshoe-shaped Ohio Stadium in Columbus, filed a notice of opposition with the U.S. Trademark Trial and Appeal Board against the Horseshoe Cincinnati casino.
The casino is owned by Caesars Entertainment Corp. and Cleveland Cavaliers owner Dan Gilbert. Its concert venue is using the name "The Shoe." The casino applied to register it as a trademark in 2013.
Ohio State is trying to block that application, saying Ohio Stadium and the casino compete with each other.
The suit states the casino has held concerts and other musical acts, and that Ohio Stadium has also hosted musical performances.
---