Notre Dame unveils new unis
BY foxsports • August 5, 2013
After the disaster that was Notre Dame's 2012 Shamrock Series uniform, the Fighting Irish and Adidas have teamed up to release a second version to be worn on Oct. 5 vs. Arizona State that, to our amazement, isn't a complete abomination.
[ PHOTOS: College football's hottest cheerleaders gallery]
Adidas and Notre Dame went with a more conservative look this time around with a shimmery gold background, golden chrome shamrock and green facemask for the helmet. The uniforms are all-white with gold numbers and a gold shamrock on the shoulders, making both really pop on the white. The jerseys and pants are very sharp.
Our only complaint is the chrome shamrock on the helmet that makes it look like Notre Dame's logo is a shamrock-shaped mirror. But compared to last year's hideous alternate uniforms, we aren't complaining.
Grade: B
This Year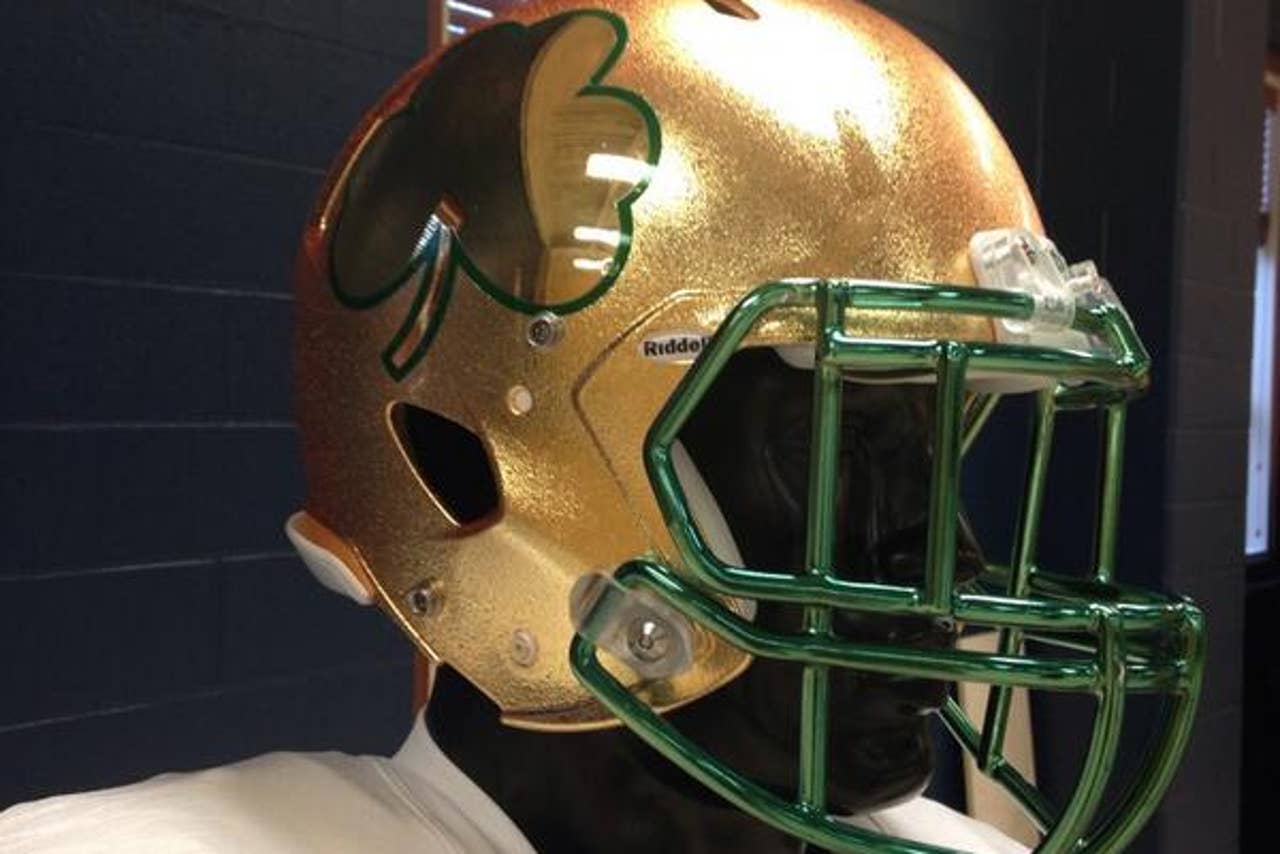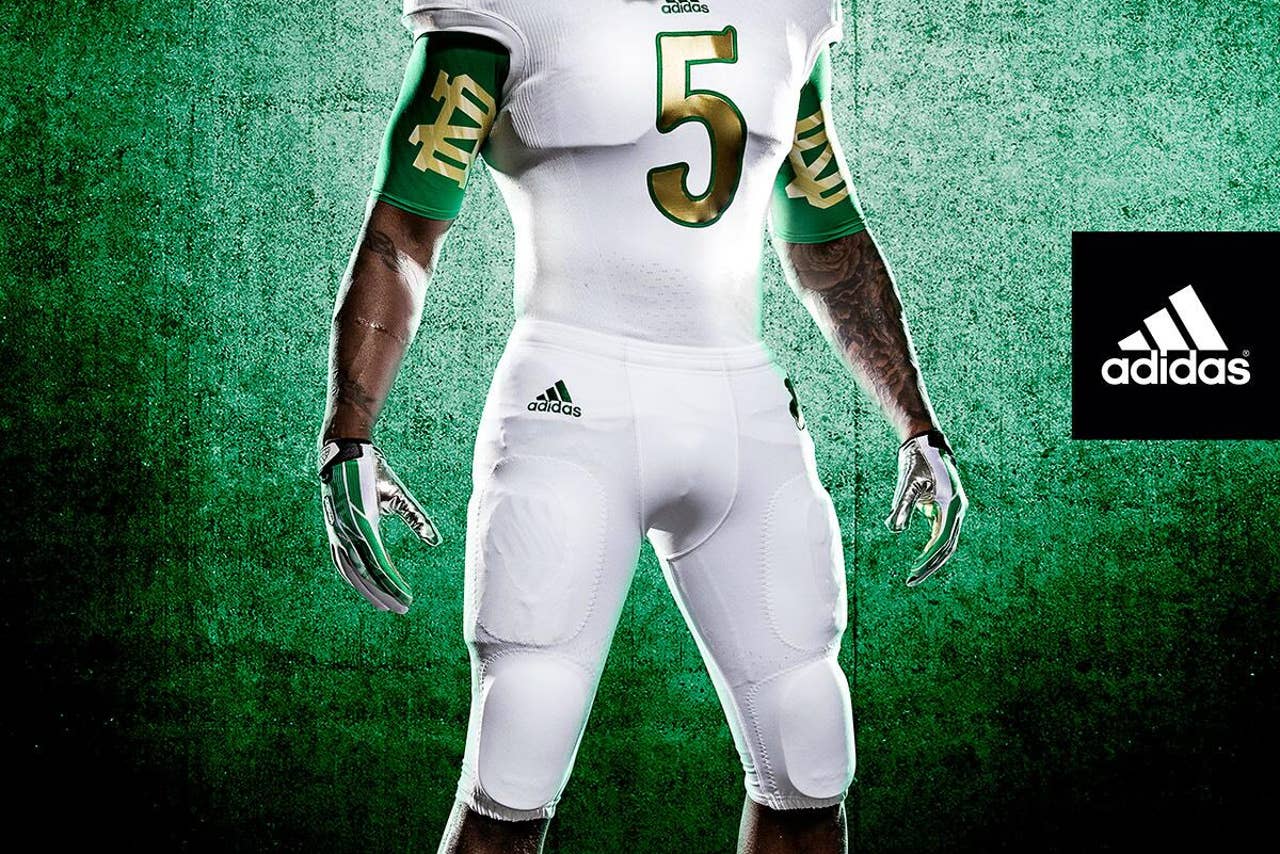 Last Year
Most read on LostLettermen.com:
• GALLERY: Grading college football's new 2013 uniforms
• PHOTO: Ripped Georgia woman's cheerleader turning heads
• GALLERY: WAGS of college football players
• NFL draft's top 50 busts: Where are they now?
• PHOTO: Bret Bielema's wife wows in Las Vegas bikini
---