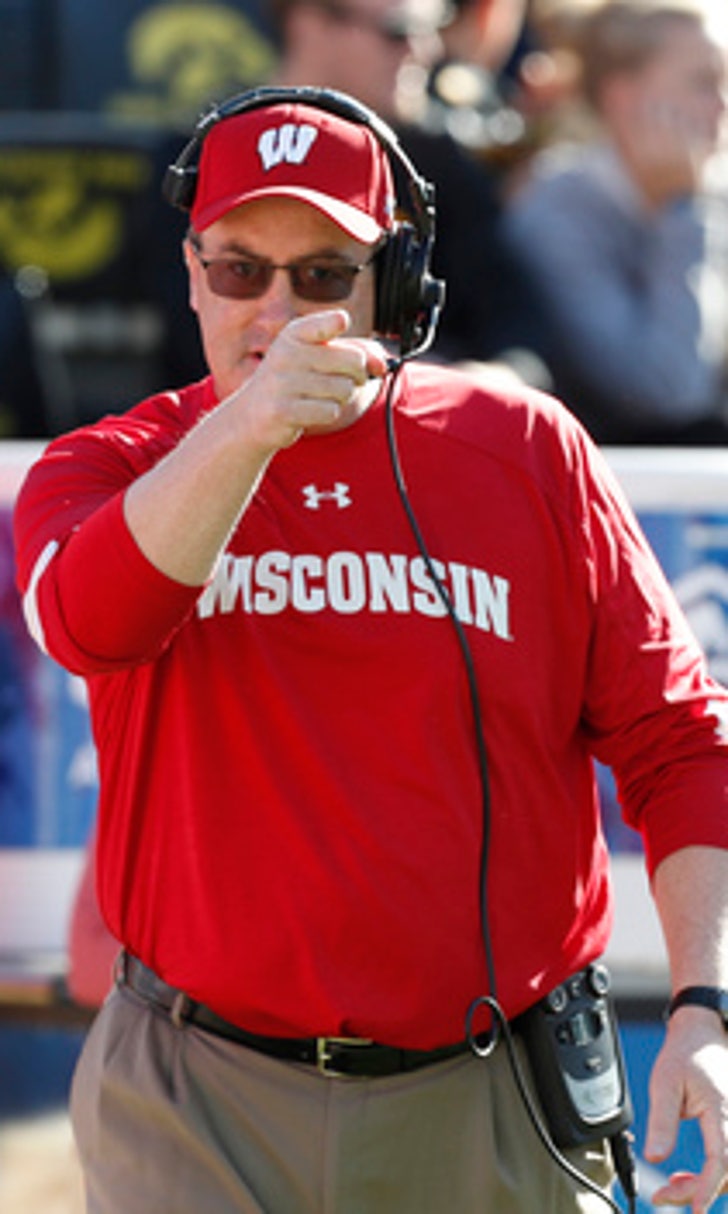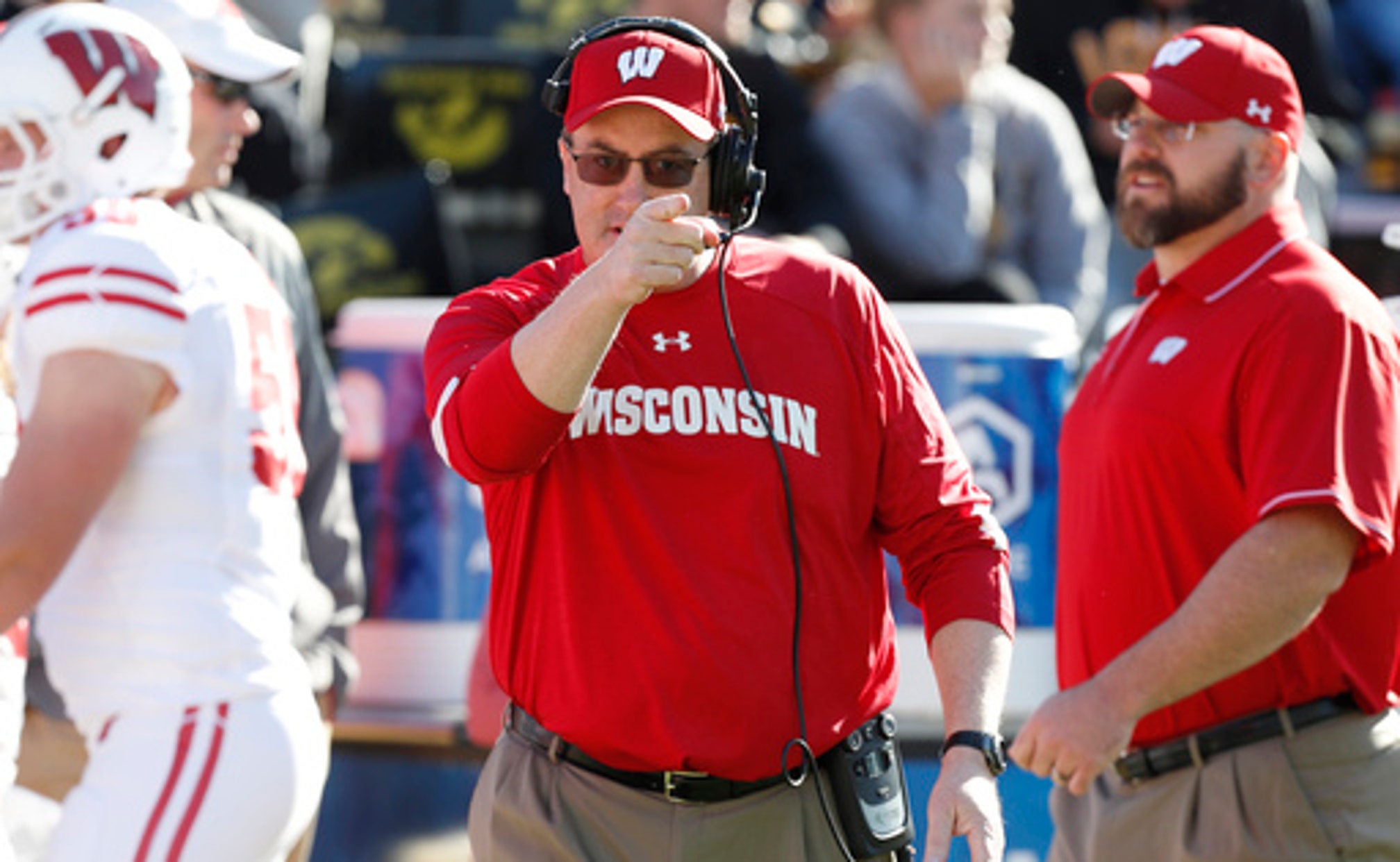 No. 9 Wisconsin extends helping hand to Florida Atlantic
BY AP • September 8, 2017
MADISON, Wis. (AP) No. 9 Wisconsin is extending a helping hand to its next nonconference opponent.
Florida Atlantic plans to arrive in Madison in time for the game Saturday against the Badgers, though the return trip is in question with Hurricane Irma potentially making landfall in South Florida this weekend.
The stakes of what should be a rather easy victory for Wisconsin have become a secondary concern. The schools have discussed contingencies to accommodate Florida Atlantic if the team can't return to its Boca Raton campus because of the storm, including extra nights in hotel rooms and the use of the Badgers' athletic and training facilities.
''Whatever we need to do to accommodate that,'' Wisconsin coach Paul Chryst said. ''Those are real things to the players and obviously to any of the teams down there.''
It might be tough enough for the Owls (0-1) to focus on a game in which they will be decided underdogs. They may have a new high-profile coach in Lane Kiffin, but the talent level doesn't match the team that they'll have to face on the road at Camp Randall Stadium.
Last week, Florida Atlantic got dented for 416 yards and five touchdowns on 48 carries by Navy's triple-option attack in a 42-19 loss at home. Now the Owls have to face the Badgers' no-gimmick, in-your-face run game.
Starting running back Bradrick Shaw was questionable with a right leg injury, though Wisconsin still has plenty of options. Freshman Jonathan Taylor had a terrific debut last week with 87 yards on nine carries. Chris James, a transfer from Pittsburgh, is eager is to get over a slow start after playing in his first game since the 2015 season.
The Badgers (1-0) as a whole got off to a slow start in the opener against Utah State, falling behind 10-0 early before blowing away the Aggies for a 59-10 win. Expect Wisconsin to try to establish the run early against the Owls.
Chryst said the Badgers missed some runs by the smallest of details early in the opener, whether it was a lineman making a wrong move, or a back needing to be a little more patient.
''They just didn't hit it where it was designed to go,'' Chryst said. ''We had a chance for it to be bigger.''
Other notes and things to watch in the first meeting between the schools:
NOT ON PARR?: Statistically, Florida Atlantic starting quarterback Daniel Parr had a respectable outing against Navy, going 19 of 30 for 281 yards with two touchdowns and one interception. The scores went for 95 and 62 yards, respectively, though the latter touchdown came with the game well in hand in the fourth quarter.
But Kiffin said this week that he would evaluate his quarterbacks. Parr is a sophomore who made his second career start. He was listed atop the depth chart with junior Jason Driskel, who has made 13 career starts.
Parr ''did do some good things. His numbers weren't bad,'' Kiffin said. ''We were not playing against the greatest defense in football so we would have liked to have been even more productive.''
TAYLOR MADE: Taylor emerged through camp as a candidate for carries after junior Taiwan Deal went down with a right leg injury. The freshman has burst into a conversation about the top of the backfield depth chart that had been dominated by Shaw and James. Chryst said he likes Taylor's tempo.
''Everything is prep,'' Taylor said. ''You just work (on) getting that rhythm in sync, so when the game time comes it needs to be executed.''
RUN IT UP: Florida Atlantic ran for just 40 yards on 24 carries last week against Navy. Kiffin would like to get more touches for his running backs, though that might not be the best plan against a defense that has held opponents to under the 100-yard rushing mark in 17 of the 28 games with Chryst as head coach.
DOWN LINEMAN: Wisconsin will be without a key defensive lineman, though, after Chikwe Obasih hurt his left leg in practice on Wednesday. Chryst wasn't sure of the severity of the injury, though he said he didn't think it would end Obasih's season. The senior who has started 31 games is part of an athletic and experienced starting front that also includes Alec James and Conor Sheehy.
NOT PICKY: Badgers QB Alex Hornibrook recovered after a choppy start against Utah State to finish 15 of 23 for career highs of 244 yards and three scores. The sophomore extended the team streak of seven games without quarterback throwing an interception.
---
More AP college football at www.collegefootball.ap.org and https://twitter.com/AP-Top25.
---
---