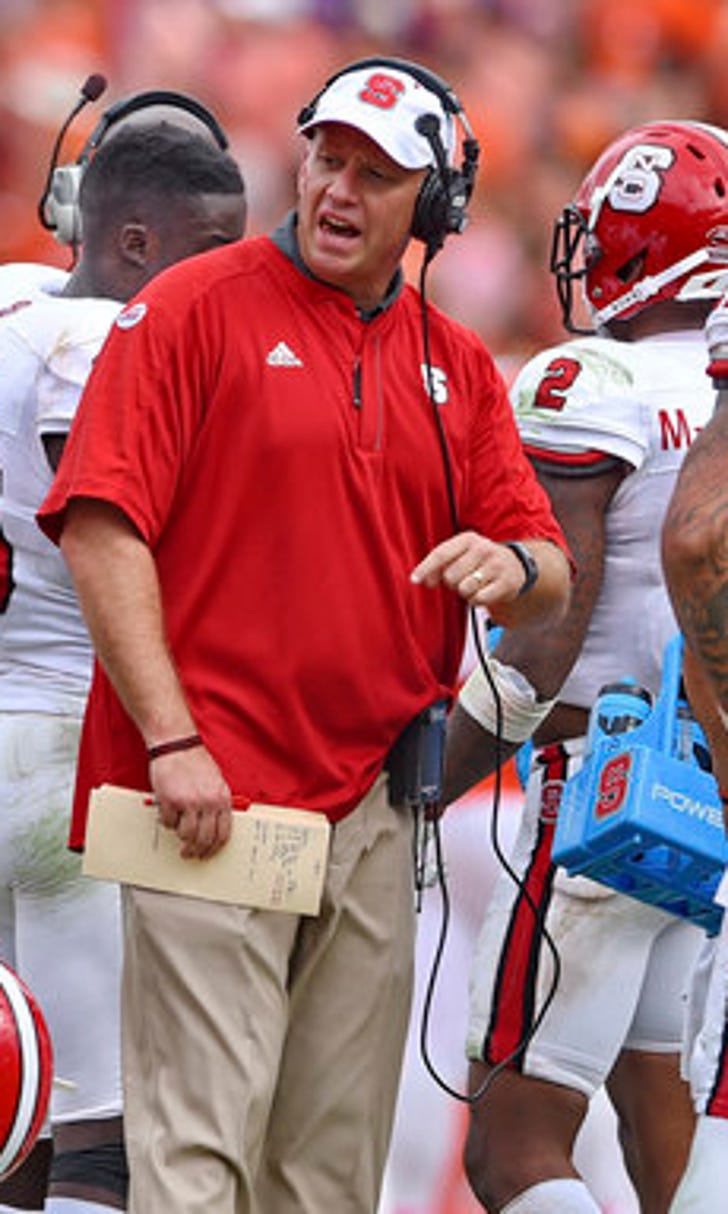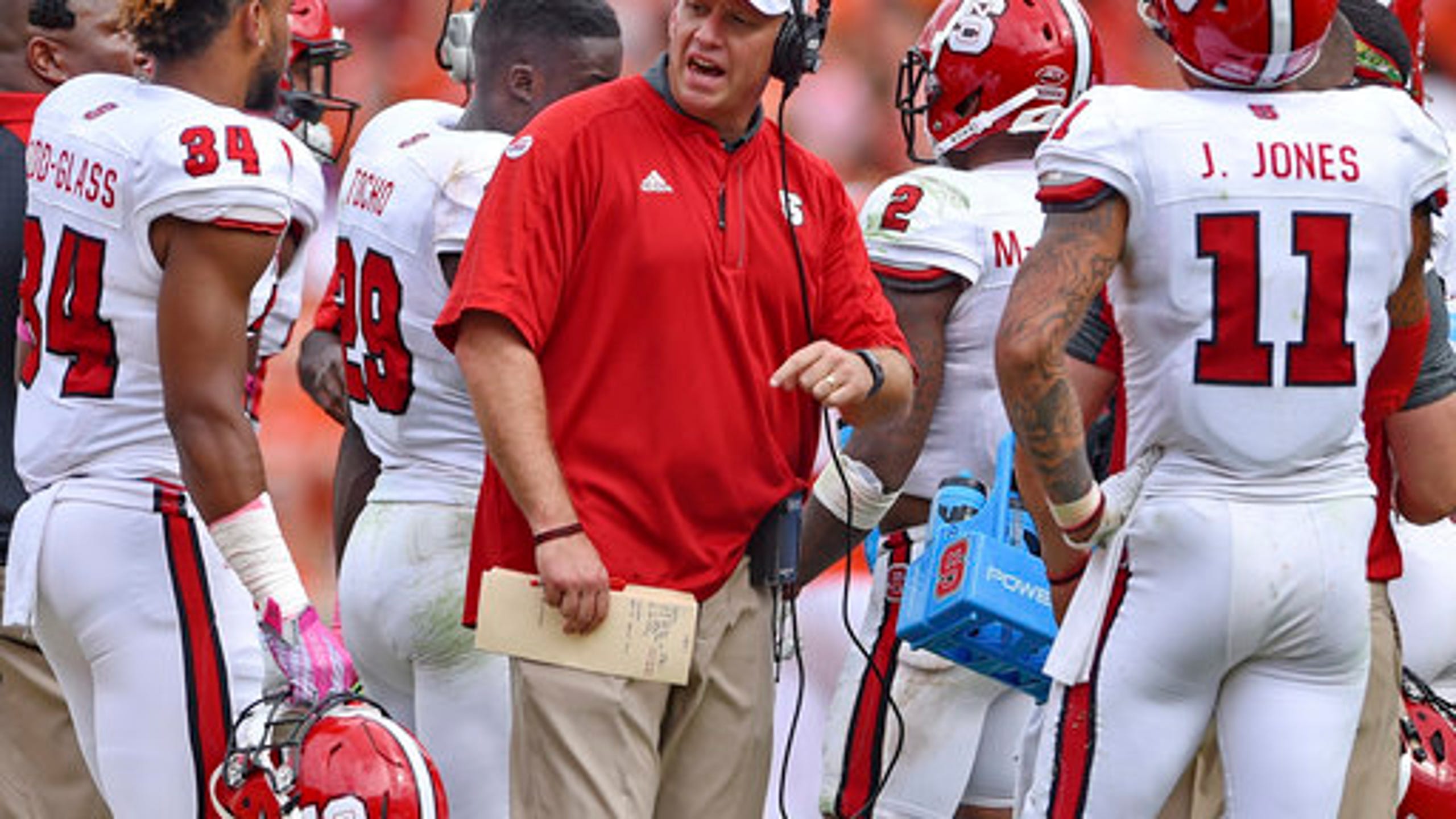 No. 7 Louisville looks get offense going against NC State
BY foxsports • October 21, 2016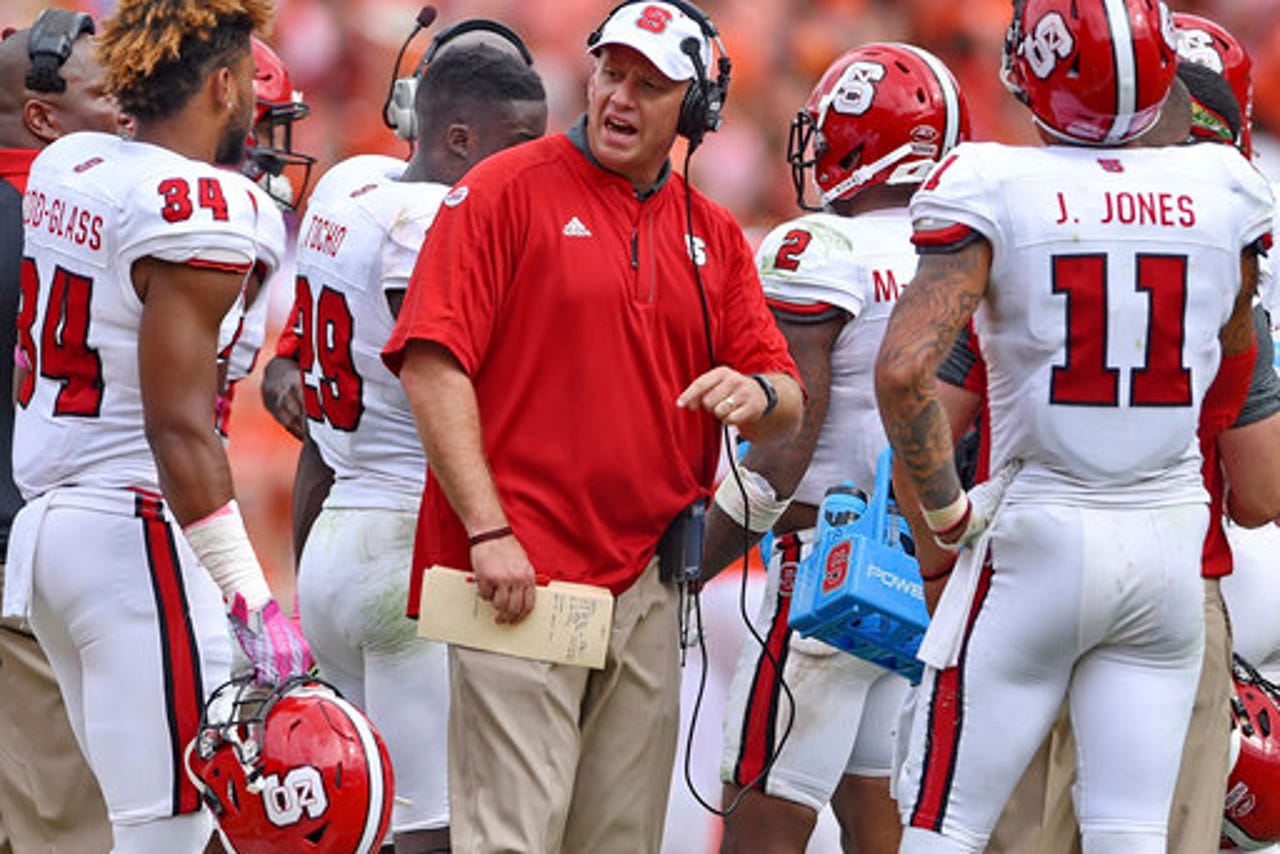 LOUISVILLE, Ky. (AP) Louisville is determined to get back on the gas against North Carolina State after its high-scoring offense was slowed down by Duke.
The visiting Wolfpack not only want to keep the brakes on the seventh-ranked Cardinals and Heisman Trophy contender Lamar Jackson, but knock off a ranked opponent along the way.
North Carolina State (4-2, 1-1 Atlantic Coast Conference) faces its second straight top-10 road opponent in Louisville (5-1, 3-1). The Wolfpack would like to make up for missing a huge opportunity in last week's agonizing 24-17 overtime loss at No. 3 Clemson .
The Wolfpack defense did nearly everything necessary to win, forcing four turnovers and returning an interception for a touchdown. N.C. State drove toward a potential game-winning field goal at the end of regulation but missed, opening the door for the Tigers to win in OT. Now the Wolfpack's attention is squarely on Louisville.
''We believed we were going to win when we went down there and played good enough to win and just didn't get it,'' N.C. State coach Dave Doeren said. ''Those guys understand what they have to do to do it again, and we don't have any time to lick our wounds. We're playing, in my opinion, as good or better (a) team this week.''
Louisville would like to prove it after scoring a season low in points in its 24-14 escape of Duke .
The output was more than 30 points less than the Cardinals' nation-leading average coming in, and having the ball for just over 22 minutes was a factor. But Louisville made the most of its limited time of possession behind Jackson, who accounted for 325 of its 469 yards on offense along with a touchdown each passing and rushing - including the late game-sealing score.
The Cardinals accepted the outcome but know they could have done better. Improvement is certainly needed against N.C. State, which ranks fifth in the ACC in time of possession (31:50 per game) and has a blueprint to follow in keeping the ball out of Jackson's hands.
''We need to be more consistent,'' said Louisville coach Bobby Petrino, whose teams are 5-1 against N.C. State. ''We didn't have a lot of touches in that game and we had some good drives and came away with no points, so we've got to take care of the football.''
---
Some other things to watch as the Wolfpack visit Louisville on homecoming:
HEISMAN HYPE: Jackson's playing down being a Heisman favorite hasn't stopped the school from touting him. Louisville has even launched a website promoting him, Lamar8.com , featuring his eye-popping statistics and lighting up a letter in his name after each game. Jackson said that while it was his childhood dream to win the trophy, the reality of actually being mentioned ''still hasn't hit me. I don't really think about it.''
NO RETURNS: It's been something close to that for the Wolfpack punt coverage, which has allowed just two returns for six yards this season. They'll have their hands full against Cardinals return man Jaire Alexander, who took one back 69 yards for a TD against Florida State and had a 90-yard TD return last week against Duke nullified by an illegal block penalty.
GOOD HANDS PEOPLE: Five Cardinals have at least 119 yards receiving with wideouts James Quick and Jamari Staples leading the way. They have 480 and 410 yards respectively with Quick's four TDs topping the receiving corps. Quick ranks fourth in the ACC with 80 yards receiving per game with Staples ninth at 68.3.
DAYES OF THUNDER: Ranked behind Jackson and Florida State's Dalvin Cook in ACC rushing is Wolfpack senior Matt Dayes with 111.5 yards per contest. Just over half of his 669 yards this season have come after contact, and he has rushed for 100 yards in 10 of his last 13 1/2 games.
---
AP Sports Writer Joedy McCreary in Raleigh, North Carolina, contributed to this report.
---
AP College Football: collegefootball.ap.org
---