Auburn Tigers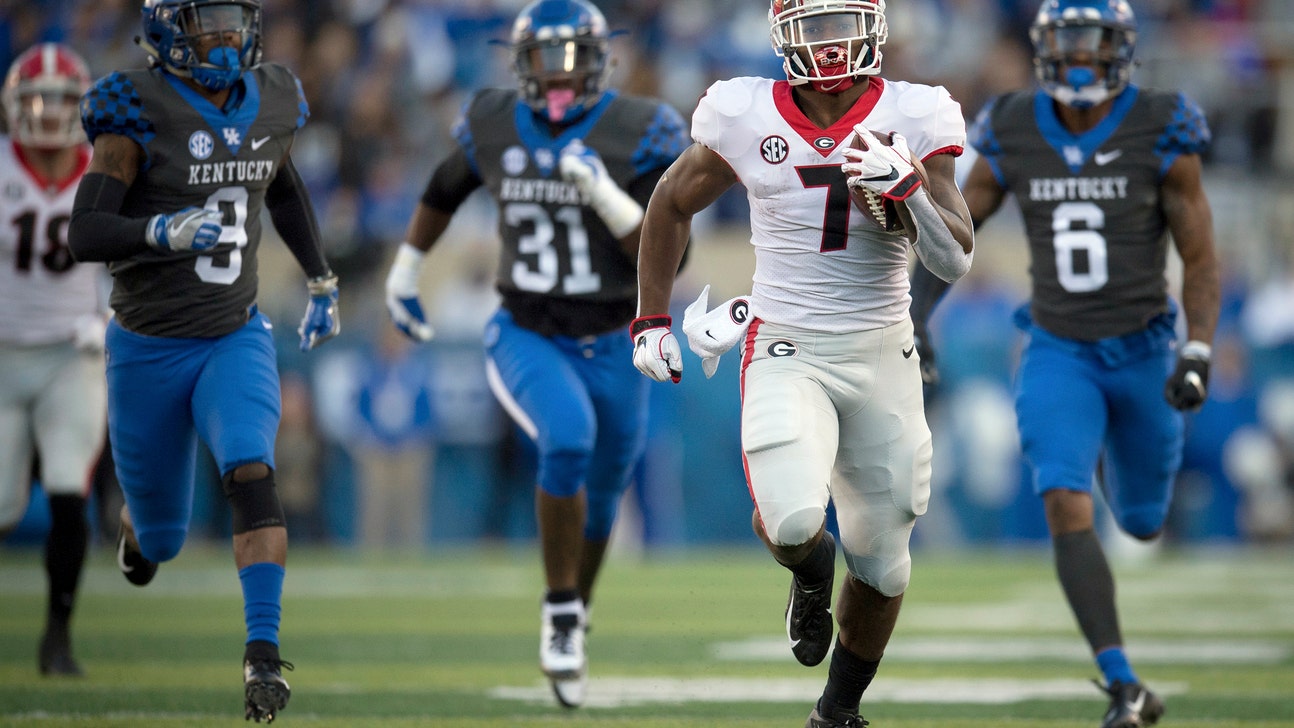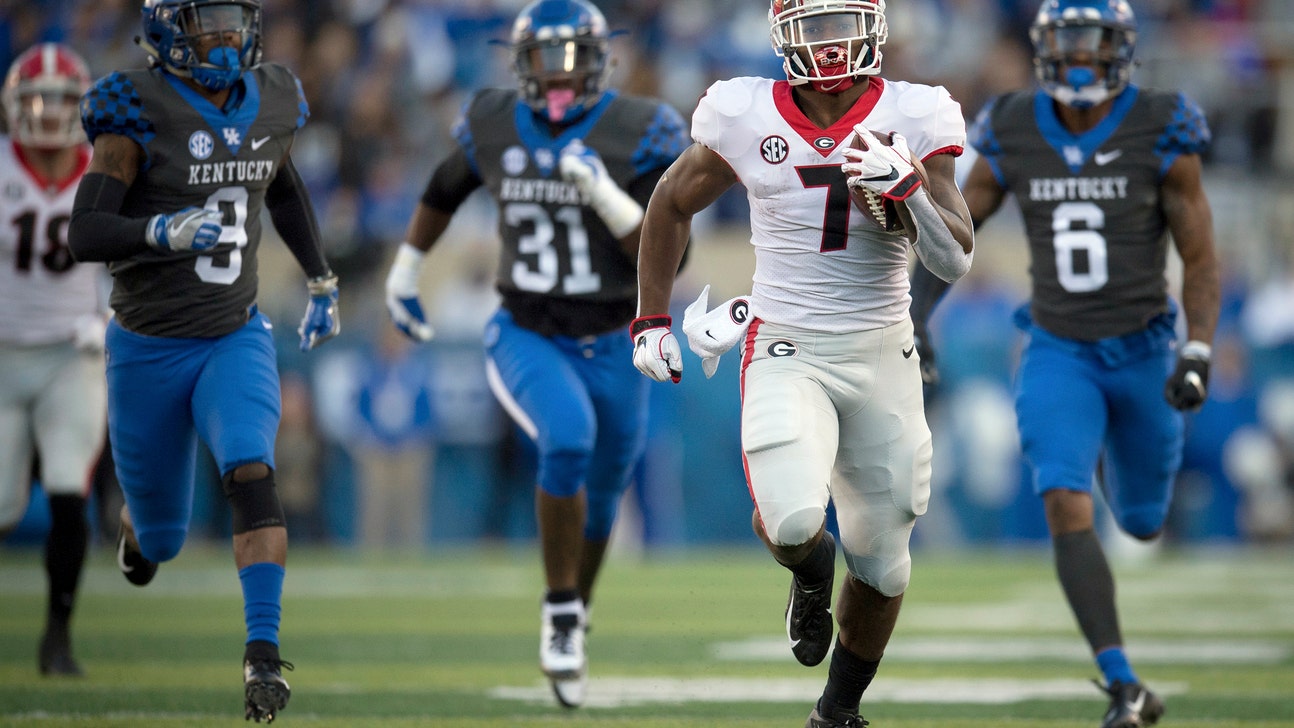 Auburn Tigers
No. 5 Dawgs have route to playoff _ but can't slip vs Auburn
Updated
Mar. 4, 2020 11:44 p.m. ET
ATHENS, Ga. (AP) — The Georgia Bulldogs are in position to reach all their goals.
Assuming they don't slip up in the Deep South's oldest rivalry.
No. 5 Georgia (8-1, 6-1, No. 5 CFP) is a two-touchdown favorite for its 123rd meeting with Auburn, a team that has endured a disappointing season after starting out in the top 10.
If the Bulldogs can win their remaining regular-season games — after Auburn, they'll also be big favorites against UMass and Georgia Tech — it would set up a rematch with top-ranked Alabama in the Southeastern Conference championship game and a conduit to the College Football Playoff.
"We go at it even harder because we know we've got so much at stake," Georgia offensive lineman Solomon Kindley said. "We know that they're coming in here to try to ruin our season."
This will be third meeting between these teams in the last 12 months.
Auburn romped past the Bulldogs during the 2017 regular season, but Georgia rebounded with an emphatic victory in the SEC title game .
The Tigers (6-3, 3-3, No. 24 CFP) are feeling more upbeat after rallying for two fourth-quarter touchdowns to beat Texas A&M , their biggest win since a season-opening triumph over Washington.
"It felt different from a confidence standpoint," coach Gus Malzahn said. "That's exactly what we needed — that kind of win to help give us some momentum moving forward."
An upset of Georgia would really give this season a whole new feel.
Some other things to watch for in Saturday's game between the hedges:
DYNAMIC DUO
D'Andre Swift and Elijah Holyfield are carrying on Georgia's tradition of elite running backs .
After nagging injuries slowed his production much of the season, Swift is feeling better than he has since his dynamic freshman year. It sure showed last week when he ripped off 156 yards and two touchdowns in last week's 34-17 victory over Kentucky , clinching a second straight SEC East title for the Bulldogs.
"I'm definitely getting back to my old self," Swift said.
Holyfield rushed for a career-best 115 yards against the Wildcats and leads the Bulldogs with 674 yards. Swift is right on his heels (622 yards) and both are averaging over 6 yards per carry, giving Georgia the SEC's top-ranked rushing attack at 233.8 yards per game.
RUNNING WOES
While Georgia's ground game is humming, Auburn's is a mess.
Four players have taken a shot as the No. 1 running back and the line has been shaky all season. The Tigers are coming off their worst showing of the season, gaining just 19 yards rushing in the victory over Texas A&M.
Malzahn said he can't afford to abandon the running game against Georgia.
"The more talented teams that you play, the more important it is to be balanced," he said.
Malzahn thought youth was issue early in the season.
Not anymore.
"We're getting to a point now where we need to be more effective," the coach said. "That's our challenge, whether it's getting a little more creative in the run game or doing things a little bit different or not doing some of the things as much. All those things are on deck."
CHANGE OF PACE
Jake Fromm is unquestionably Georgia's top quarterback, but freshman Justin Fields has provided an effective weapon off the bench.
Fields is more of a dual threat than Fromm, which forces opposing defenses to worry more about containment than teeing off when the youngster's on the field. He rushed for 26 yards on six carries against Kentucky, which also helped to open up things for Swift and Holyfield.
"Justin brings a different element to the game," Swift said. "He can pass. He can run. The defense is aware of that. The ends need to stay on their jobs. If they don't respect it, Justin's just going to run, so they've got to respect it."
THE BIG SHORT
Georgia is still trying to sort out its struggles in short-yardage situations.
The Bulldogs were a bit more effective in the win over Kentucky, but the issue reared its head again when they were stuffed for no gain on a pair of third-and-1 situations and a false-start penalty ruined a fourth-and-goal at the 1.
"We worked really hard on it last week and that's probably the most frustrating thing is that we didn't overcome the obstacles we had previously," coach Kirby Smart said. "I was more disappointed in some of the organizational things, not necessarily what we did. Just the way we went about it. We'll continue to work on it and get better at it."
RECORD IN REACH
Auburn's Ryan Davis is on the cusp of becoming the top pass-catcher in school history.
The senior has 152 career receptions, leaving him one behind Courtney Taylor's mark from 2003-06.
Davis has 128 receptions off throws from Jarrett Stidham, which makes them the second-most effective tandem in Auburn history. Heisman Trophy winner Pat Sullivan connected with Terry Beasley on 140 completions from 1969-71.
---
---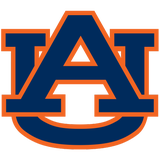 Get more from Auburn Tigers
Follow your favorites to get information about games, news and more
---