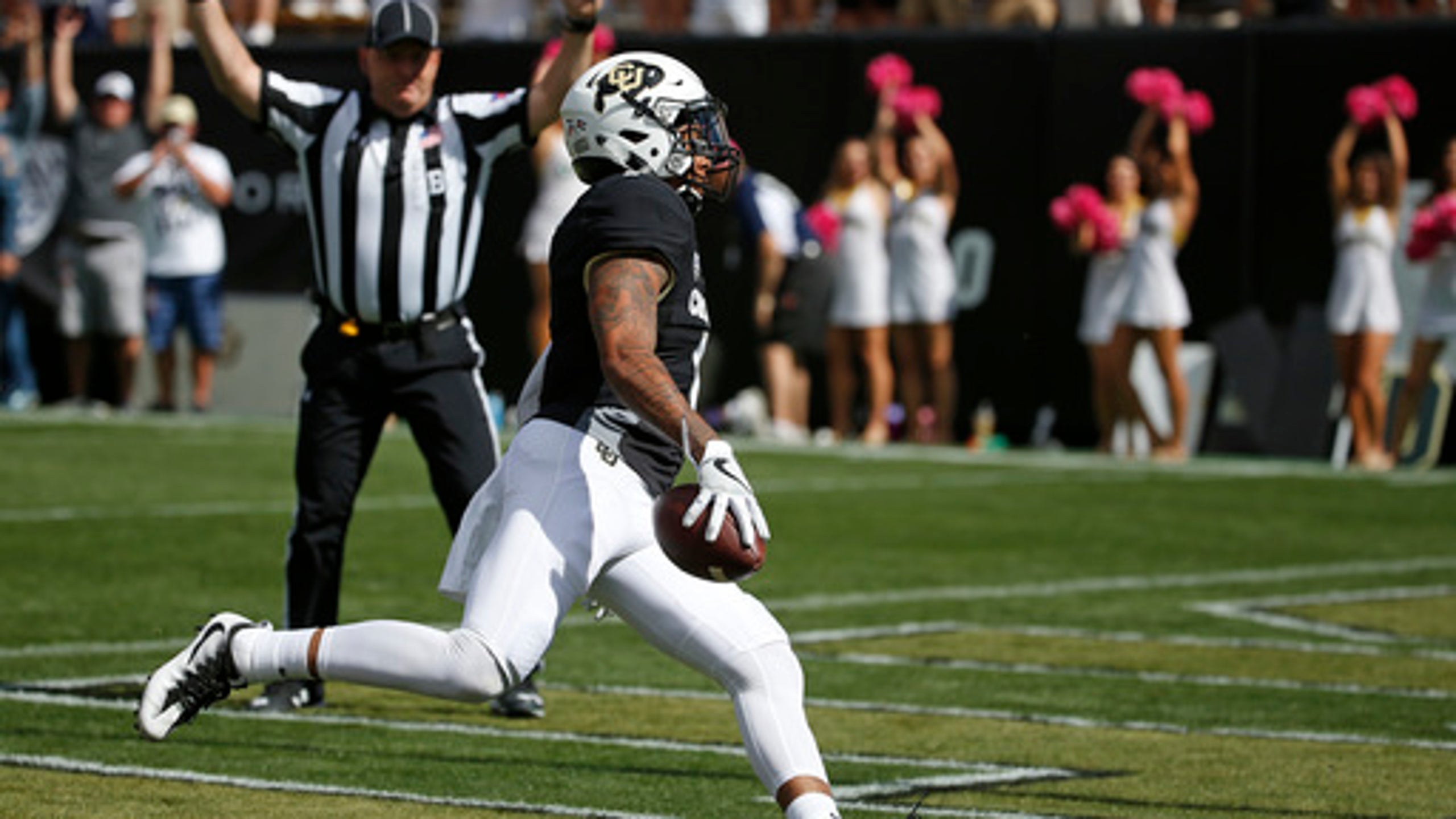 No. 21 Colorado back in polls for 1st time since 2005
BY foxsports • October 4, 2016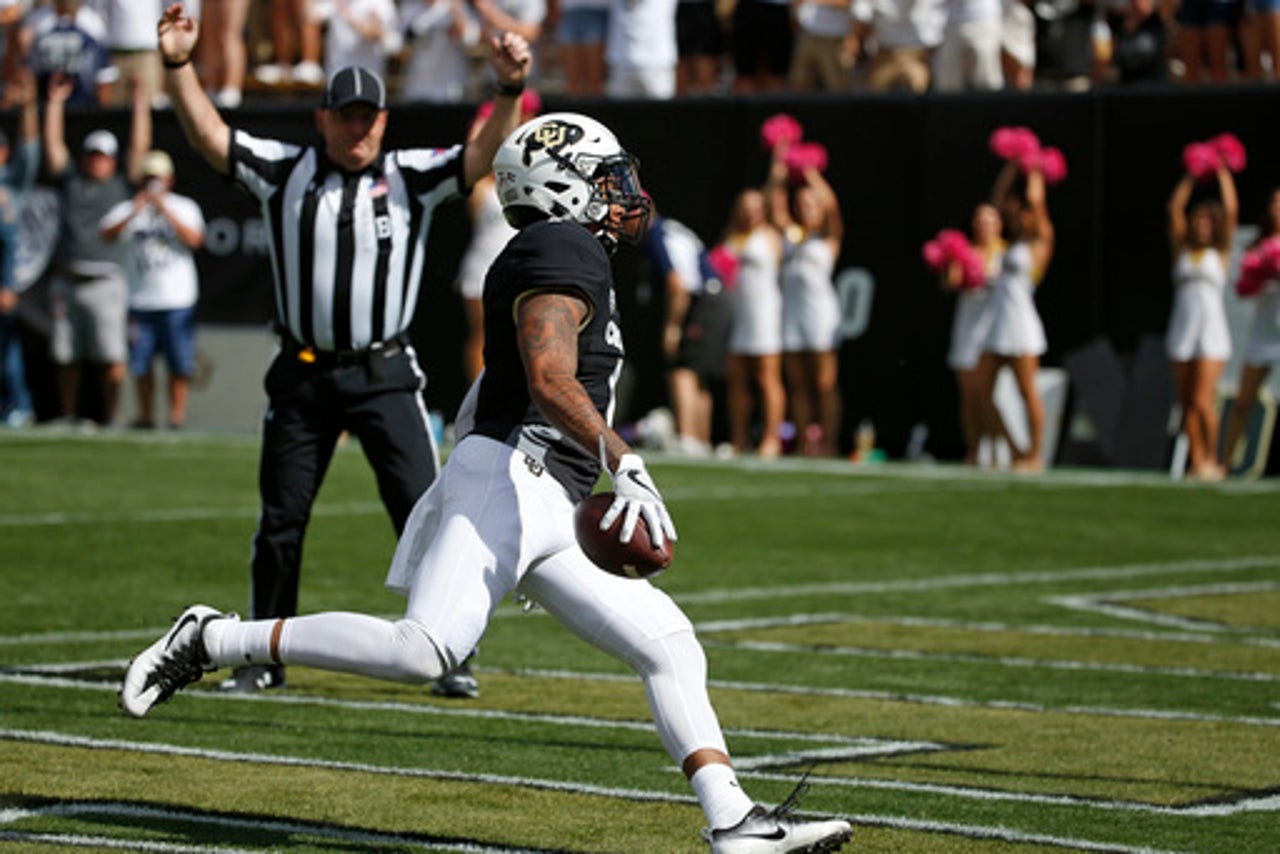 BOULDER, Colo. (AP) By his estimation, Colorado coach Mike MacIntyre allowed his team to fully savor its first poll appearance since 2005 for five good seconds. Then, it was right back to work.
In just two months, the No. 21 Buffaloes have gone from overlooked to ranked, and their coach from on the hot seat to quite a hot streak.
No time to enjoy the moment, though. Not with the Buffaloes (4-1, 2-0 Pac-12) traveling to Southern California (2-3, 1-2) on Saturday. This just may be the best matchup possible to keep their focus. The Buffs are 0-10 all-time against the Trojans.
''Being ranked 21st doesn't give you seven extra points when you go out there on the field to start,'' said senior quarterback Sefo Liufau, who's missed the last two games with an ankle injury. ''It's an honor, but we still have a lot of work to do. We believe we have a lot more work to be done.''
Granted, MacIntyre wanted his player to relish the program's first national ranking since Nov. 6, 2005, but not get too carried away.
''It means nothing Saturday. We have to keep doing this week after week after week,'' said MacIntyre, whose team leads the South Division and is looking for its first bowl appearance since 2007. ''It's what's got us here, our work ethic and believing in Colorado football. They have to keep doing that exact same thing. I think it's nice for those young men, for as hard as they've worked, to be acknowledged for something. But it's just a blip right now.''
Still, it's a measure of validation for MacIntyre that his program is on the right track. His job appeared in jeopardy heading into this season after going 10-27 during his first three seasons in Boulder.
''To really build a program, build it with integrity and build it with character and develop the type of young men you want to develop and stabilize it with a foundation for years to come, it definitely takes a while,'' said MacIntyre, who turned around the San Jose State program before arriving at Colorado. ''You can't build a house overnight and have a bad foundation because it falls apart. It definitely takes time to do that.''
Here's an illustration of how far the Buffaloes have traveled: They can sidestep some big injuries. Since Liufau, the school's all-time leading passer, hurt his ankle at Michigan, freshman Steven Montez has stepped in and they haven't missed a beat. Montez has guided the Buffaloes to wins at Oregon and last week against Oregon State.
''That first day (Montez) was told he was going to play, you could see a fire lit in him. He was more amped up,'' junior receiver Shay Fields said. ''He was leading the offense, getting the (offensive) line huddled up, getting (on) the receivers, especially when we had bad practices, he would get on us - just like Sefo. He was that leader away from our original leader.''
With Liufau on the mend, the team has a dilemma: Go with him or keep riding the hot hand of Montez. It will be a game-time decision, even if Liufau said he was 100 percent after practice Tuesday.
''I don't want to put him out there if he's not fully ready to go,'' MacIntyre said.
This trip to Los Angeles will be a homecoming of sorts since many Colorado players hail from the area. Fields grew up a USC fan and as a kid proudly wore a Trojans jersey featuring Reggie Bush's number. So did fellow receiver Bryce Bobo, who's well aware of his team's past struggles against Southern Cal. He's also well aware that not many are taking the Buffaloes all that seriously, considering they're a 4 1/2-point underdog this weekend.
''We worked hard to get to the point where we are right now,'' said Bobo, who was born in Pasadena, California. ''Regardless of if they're saying, `Oh, really, Colorado?' and stuff like that, we have playmakers on this team and that's what we're here to show the nation.''
---
Follow Pat Graham on Twitter: www.twitter.com/pgraham34.
---