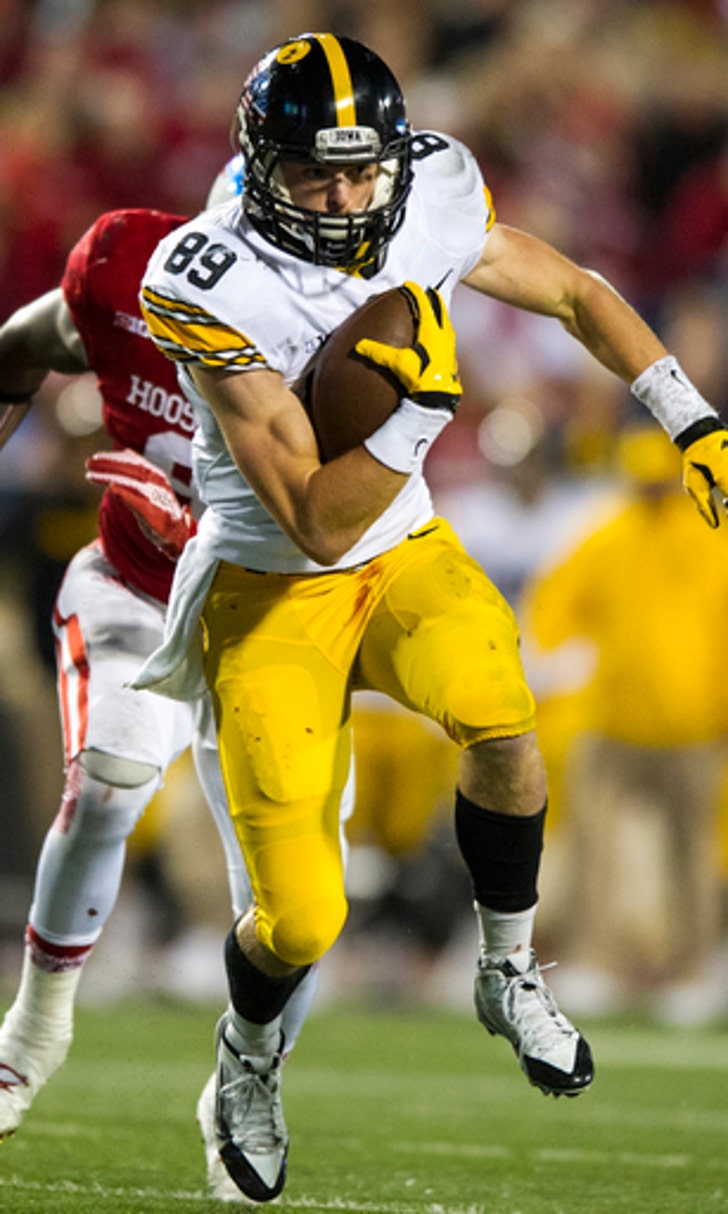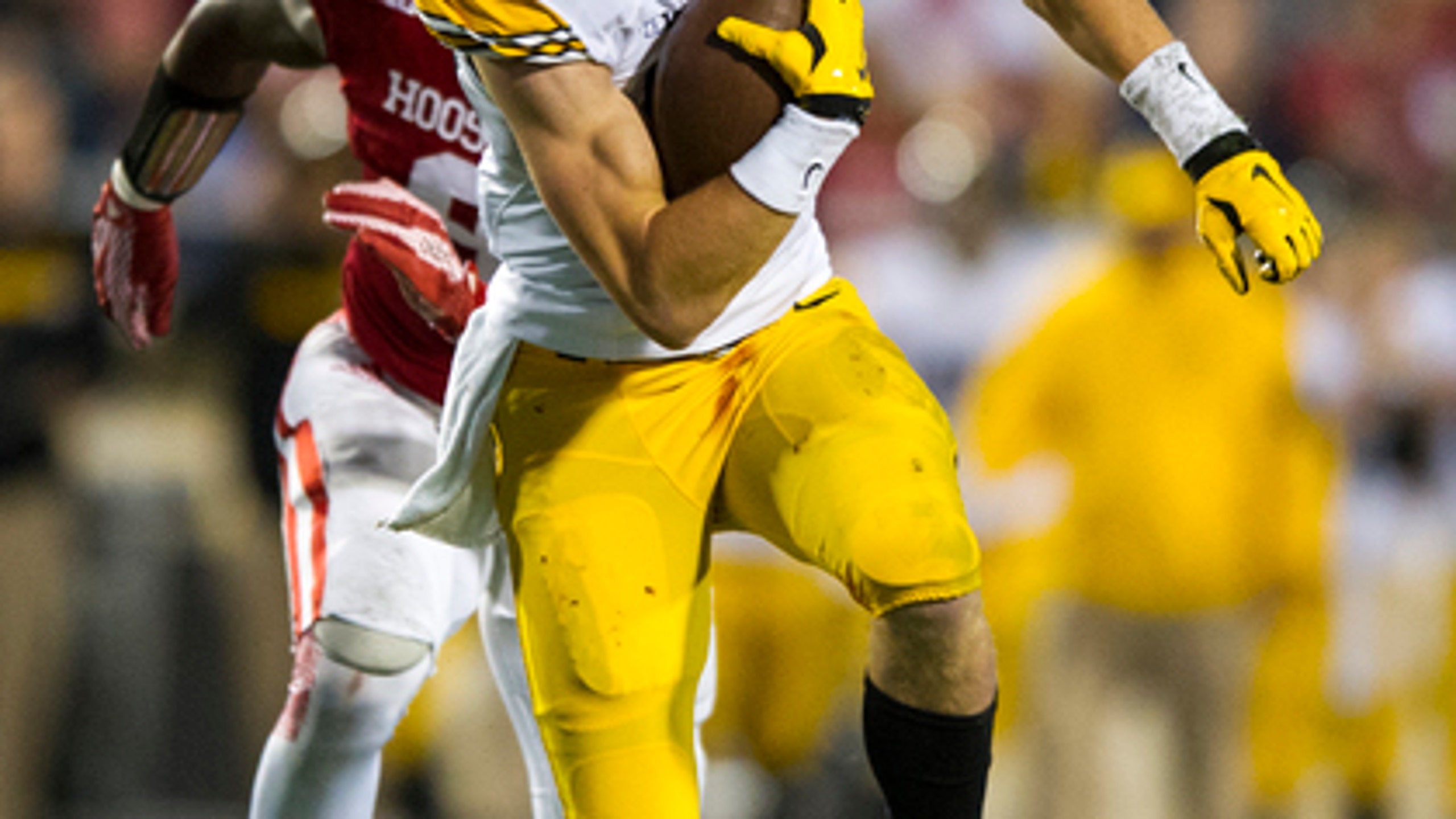 No. 17 Iowa relying on young receivers in 2016
BY foxsports • August 30, 2016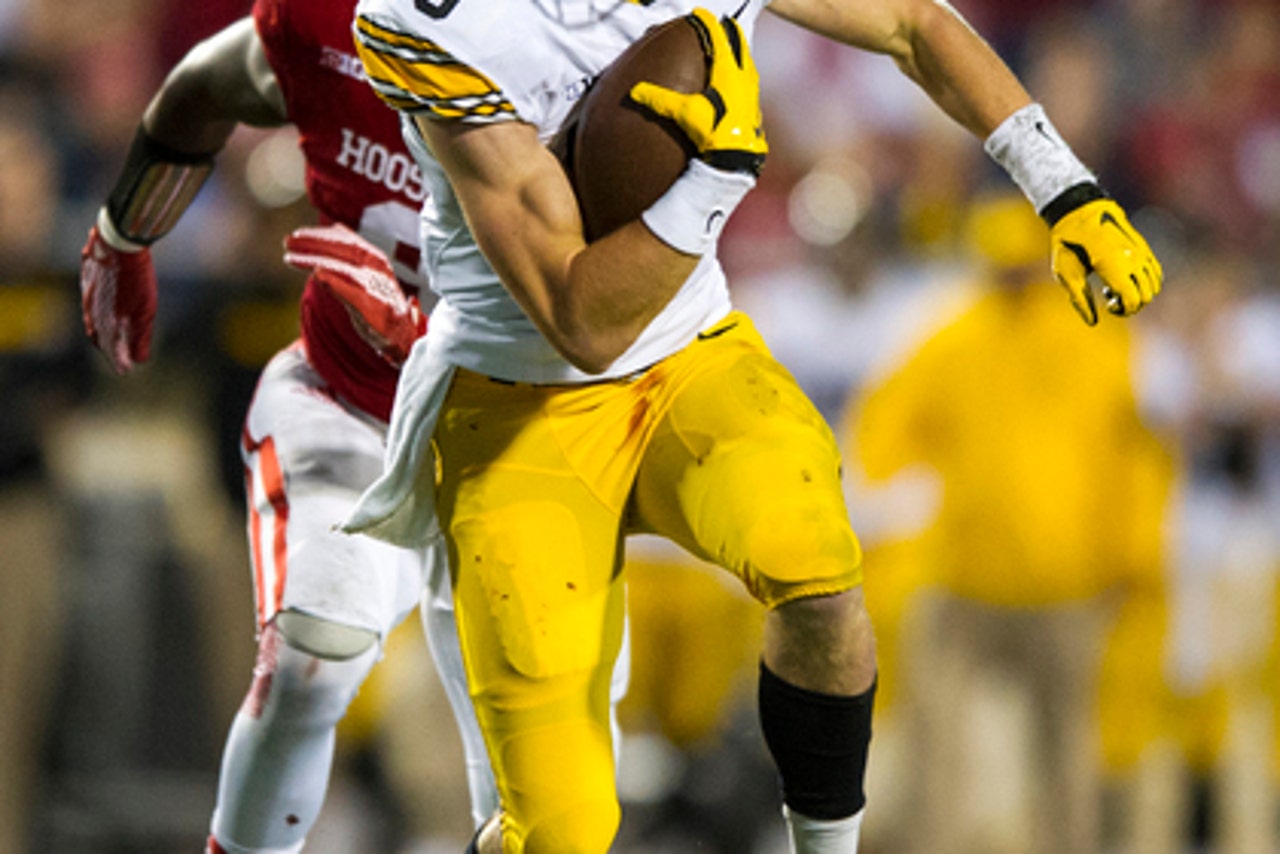 IOWA CITY, Iowa (AP) Iowa coach Kirk Ferentz will typically play veterans he trusts over youngsters who might have more potential.
Ferentz won't have a choice but to lean on at least a few untested kids at wide receiver in 2016.
The 17th-ranked Hawkeyes will be led by one of the Big Ten's best in senior Matt VandeBerg, who caught 65 passes a year ago. After him, experience is slight.
Three of the six players listed on the depth chart for Iowa's season opener against Miami of Ohio on Saturday have never played a game for the Hawkeyes (12-2 in 2015). A fourth, Jerminic Smith, had just six receptions as a freshman in 2015. A fifth, senior Riley McCarron, has just 93 career yards receiving.
''I think we've made good strides,'' Ferentz said. ''How ready we are? We'll find out on Saturday. But we're making good progress there.''
The lone newcomer to earn a starting nod for the opener was Jay Scheel, a sophomore from Mount Auburn, Iowa, that Hawkeyes fans have been excited to see for years.
Scheel was a touted recruit who made the switch from quarterback to receiver when he got to Iowa. A redshirt year was followed in 2015 by a year spent sitting behind departed seniors Tevaun Smith (32 catches for 563 yards in 2015) and Jacob Hillyer (16 catches in 2015).
But Scheel earned the starting nod at split end over Jerminic Smith, who gained over 100 yards in less than a half subbing for the injured Tevaun Smith in a win over Illinois last year, despite missing some time in August with a hamstring injury.
''He's shown a lot of improvement,'' senior quarterback C.J. Beathard said. ''He and Jerminic are going to have to step up, and they were improving as camp went on. I'm excited to see them out there.''
McCarron is also listed as a starter, and Ferentz praised the strides he has made on Monday. But it might not be long before true freshman Devonte Young overtakes him on the depth chart.
Iowa was the first school to offer Young a scholarship back when he was a sophomore at North Point High in Maryland, where he went on to earn league player of the year honors in 2015.
''He's a pretty mature young guy,'' Ferentz said. ''He's picked up the offense pretty well. He's done some things that have really impressed us.''
But even if Scheel, Young and sophomore Ronald Nash - a rare junior college transfer listed as VandeBerg's backup - prove to be Big Ten ready, it's tough to imagine anyone but VandeBerg leading Iowa in catches in 2016. He is a classic Iowa success story under Ferentz, an overlooked recruit from South Dakota whose 65 receptions were third-best in program history.
''We've had good chemistry for a couple of years now, and I think a big part of our offense's success will be how he and I relate to each other,'' Beathard said.
Still, Iowa will need more than just VandeBerg to contend for another Big Ten West title.
But the Hawkeyes' young wideouts have already earned the approval of star cornerback Desmond Kind, who spent the past month playing against them during fall camp.
''We have a very, very hungry wide receiving corps. I believe they have a lot of talent over there,'' King said.
---
Follow Luke Meredith on Twitter at www.twitter.com/LukeMeredithAP
---